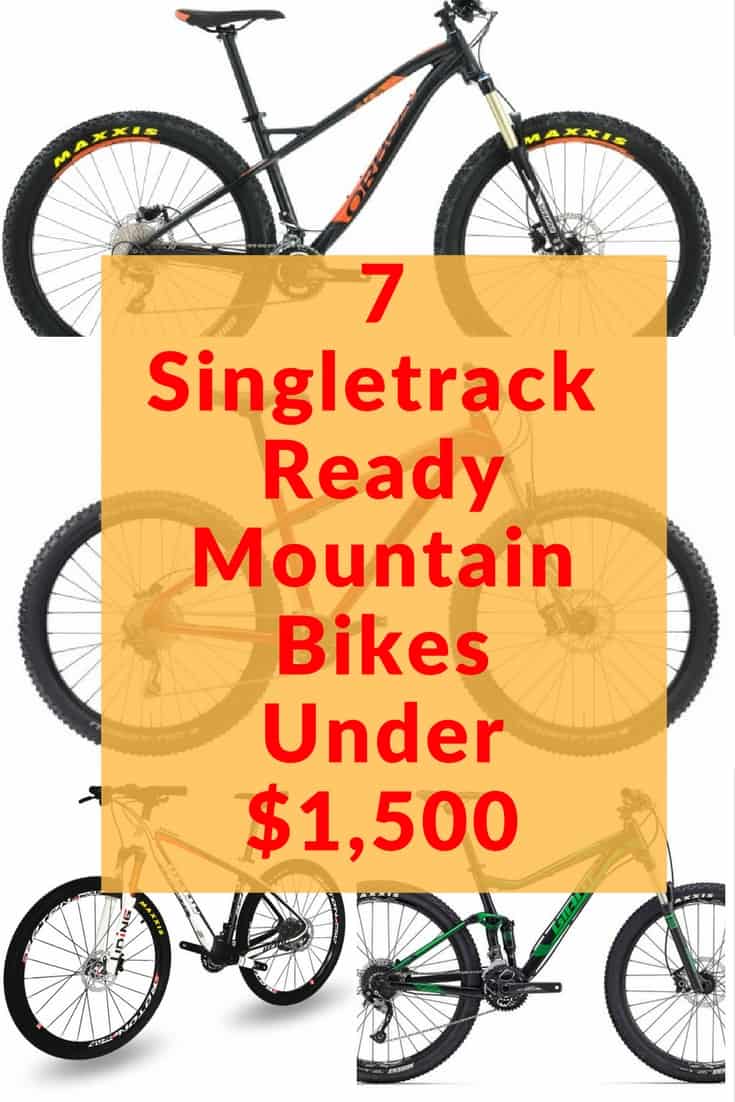 Mountain bikes in the $1,500 price range can vary greatly. You can find cross-country machines, focused on going up hills fast and zooming around less technical trails, as well as all-mountain rigs with 27+ wheels and tires with tons of traction, especially when the single track points down. There are many wheel-size choices, 27.5" and 29", as well as 27+ bikes.
The other nice thing about this price point is that while the frames are usually alloy, they're high quality. Also, the suspension forks are often brand name items, which tends to lend themselves to better performance and durability. 
For the money, our pick goes to the GT Verb Elite, which is a solid frame and full suspension, at a price that's a steal for full suspension.