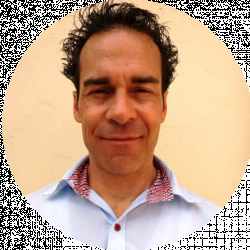 Latest posts by Douglas Bloom
(see all)
The Surly Ogre is one of the top steel utility MTBs for fully loaded escapades across town and upcountry. The bike is categorized as an all-season touring machine.
However, this does not imply that you can't go with it for local or international rides. You can use it for tours and other bike packing trips. The bike does all-mountain bike-related things since it's an all-around bike.
You may think that the Surly Ogre would is slow on the pavement. However, you discover that it is fast on pavements and gravelly surfaces.
It shines beautifully if you are a fan of the "take-the-long-way rides" to get a drink or running errands. Check out our detailed review below to know more about this MTB.
Design, Make, and Specifications
The Surly Ogre is an ideal choice for an all-year-round commuter. For instance, if you plan to explore a particular location or a region, on say, a Friday, you could probably cart the gear that you would need.
You then immediately leave for the weekend trip and finally head back home on time for your usual Monday tasks.
It isn't a surprise to discover that the Surly Ogre is also renowned for the ECR and Troll in the lineup of the steel-based tour bikes. It's a good idea to consider this bike for off-road adventures.
In case you require any guidance regarding the Surly Ogre, this article has all the information you need. It's designed to give you everything you need to know about this mountain bike.
The Ogre has clearance for 29" by 2.5" sized tires with fenders. It's only with the Ogre Surly rig that you get the 29" by 2.5" sized tubeless tires.
Additional supporting features for this model are numerous three-pack mounts tied with mid blades. The barnacles you may need for an adventurous trip are also available.
You get to fully enjoy the Gnot-boost rear spacing with the Surly Ogre. It comes with a Rohloff torque arm fitted with a trailer mount. This means if you need to cartload rough terrain with a trailer, this would probably be the ideal rig.
The fitted drivetrain contains a maximum speed of 1 x 10 Deore joined with SRAM NX configurations. The Ogre has an SRAM NX crank coupled with a 32T and the Micro shift 10-speed cassette of 11-42t.
With time you realize that this bike is hugely inspired by confidence making cycling more effortless and a more fun activity to undertake.
You can enjoy upgrades depending on your preferences. Your preferences will determine how deep into your pocket you need to go.
Besides this, you are also likely to enjoy a touring commuter rig that is affordable. On the upside, the rear dropouts are not a cause for concern for some users. It is adaptable to any setup that you have.
So, when you crank down the skewer, you discover that the rear wheel is a challenge to keep in line with a horizontal dropout. In addition to this, this MTB offers the most excellent base for the ideal commuter touring machine.
If by chance, you happen to be shopping around for something to tour on and backpack, this is the rig that will offer you service for days to come. It has very comfortable handlebars. They are H Loop Bars, which are highly recommended.
It is wise to capitalize on something like the popular 24 pack with a front rack joined with a cargo cage or any other compatible cage. With this in mind, the bike is a good choice for running errands or going on long tours.
This Surly bike comes with 2.5-inch tires coupled with a steel frame assist. The combination offers you maximum comfort on the trail or when you are riding on city streets.
You will experience a comfortable ride when riding along alleys and service roads with cracked asphalt.
Many people who have used the rig on various world tours to select coffee shops and run errands say it is one of the most incredible and versatile bikes on the planet.
The MTB performs pretty well and can be amongst the best to use for a variety of biking experiences.
All Surly Ogres are fitted with a unique frame. It has a peculiar design made using 4130 CroMoly steel. The prominent double-butted triangle feature is handy for bikes riding on rugged terrains.
The fender mount and through-blade eyelets have a dropout of 1-1\8 x 285mm steer tube, and 51mm disc mount joined with a line/housing guide. Included are two sets of cage mounts with adjustable heights.
With a Surly Ogre, you can manage to get additional room with a unique Rohloff OEM2 axle plate mounting slot. The disc mount is approximately 51mm IS while featuring Tektro high-density hydraulic brakes.
The Surly caliper adaptor is also necessary since the rear disc brake is limited to about 160mm in diameter. The overall commuting cost is below the average most riders spend.
This makes it affordable for people looking for an entry-level backpacking rig that offers more than just a ride.
Loveable Features
The bike's design offers a platform for riding at all times with the option of pulling a trailer. It uses high-quality mounts for the disc brakes as well as the linear pull.
The mounts fitted on the down tube allow for a lower cage placement that you can use depending on compatibility and your preferences.
A great feature about this bike is that it has ample room between the stays for a high rubber capacity to a level of 2.5 inches. This is coupled with several housing guides.
They are made to accommodate three lines that are cleanly organized with an entire shift and brake housing. Apart from having a flexible platform, the Surly Ogre also has a suspension-corrected fork combined with threaded mounts for the rack.
Additionally, it runs with disc brakes and a cantilever. It offers you a choice to select a system that will best suit your braking needs.
The combination of the frames and the fork allows the simultaneous use of the rack with the disc brakes. This feature is not common especially in MTBs at this price point or with similar features.
The forks mainly help in supporting the sports triple-boss bottle cage mounts with one set on either side. Riders are capable of running every cage in.
You have the option of doing this at a high or low position. This means you have the choice of running most cages including those that are oversized.
The structural model of the bike frame is designed for around 135mm hubs, with the troll performing as the rear-loading horizontal dropout.
The dropouts come with threaded holes to mount the Surly Bill, a derailleur hanger, and a Ted trailer that connects hardware. The bike has a dedicated supporting point for an axle plate.
The manufacturers have managed to design a versatile dropout that can run a single speed with an internally geared hub. They have also managed to include rim brakes with a full derailleur drive train.
You will notice that there are framesets in different sizes, including small and extra-large. All the bike specs are sensible and durable. It may be the reason why the MTB is popular among beginners and professionals.
Overall Performance
Are you searching for a mountain bike that can take you to work on weekdays and/or to town over the weekends? There is a solution for you. The Surly Ogre is a good bet for you considering it's fast on both pavements and gravel.
This Surly bike has numerous features such as a troll and a horizontal slotted dropout. Some particular specifications that make it an efficient riding machine include a tweaked suspension with beefy tire clearance coupled with a Gnot-Boost spacing.
Speaking of wheels, if you are a big fan of plus-size wheels, you are covered. Thanks to the new yoke, you can accommodate up to 27.5-inch tires.
This makes it a versatile bike that caters to most riders' preferences. It is a great option if you plan on changing your tire size often.
Cromoly Surly Steel Frame
Composed of steel, the Ogre is an exceptionally responsive and light MTB. The bike's frame makes it a suitable instrument for doing numerous rides fast. It also allows you to get a comfortable riding position to make maneuvering a breeze.
Steel is the main material in the development of the bike, making it more reliable for people who have a passion for touring rugged terrains.
The frames are not easily affected by extreme temperature making it the best option for different types of rides throughout the year.
The Ogre has been built to resist the impacts of innumerable bumps while soaking up various shocks as well as vibrations. The frames are easy to maintain and are not prone to rust.
Hydraulic Tektro Brakes
One of the most reliable brakes around is the hydraulic Tektro brakes. These brakes provide the bike with a powerful braking performance, rust resistance, and durability.
A little pressure on the brakes is the only thing necessary to bring about the desired performance. In short, these brakes are efficient and are easy to use.
Tubeless-ready Surly Tires
Surly tires can crush rough terrains pretty well since they are specifically made for different types of tours. The thread is structured to provide ideal traction in addition to reducing the occurrence of flats.
Flats are usually caused by various sharp objects on the road or trail including thorns and nails. Instead, you get to experience high speeds on all trails and types of terrain with the assurance of a good grip.
As you ride with these tires, you will experience a smooth balance since they are designed to help with your natural hand movements. On the same note, they will make you comfortably maintain your balance even when you are on long trips.
Plus-size Tires
The plus-size tires are an ideal option for exploring different landscapes. Are you a rider who prefers a rigid setup? If so, you should consider plus-size tires.
They play a critical role in providing a practical balance between conventional and fat tires. At the same time, the tires inspire confidence especially if you plan on riding off-road.
Plus-size tires encourage numerous adventures in different places usually overlooked by riders. Keep in mind these tires can't match the precise breadth of the terrain that a typical fat bike can cover.
One of the disturbing questions in every cyclist's mind is the best tire size for exploring different terrain. There are several wheel diameters to choose from and that is why some cyclists have a problem in making a choice.
There is an ever-shifting wheel size landscape and compatibility. Below are some of the best tips for choosing the right tire for your riding needs.
For a world tour, particularly one that will take you to various continents such as Africa, running a 26-inch wheelset will be pretty advantageous.
Irrespective of several international wheel store agencies' advertisements, nothing will outdo the convenience of buying parts locally to ensure your riding experience isn't interrupted.
26+ wheels will provide more clearance between the post and the tire at the seat for smaller riders. The purpose of the clearance is to allow more space for a slightly larger seatback.
The tires on the Surly Ogre are best suited for the frame and specifications of the MTB.
Efficiency
The major benefit of riding light is the ability to go anywhere at any given time. You can ride around the countryside that you may have passed grudgingly in the past.
You want to have the option of riding on exciting roads with zero worries about the nature of the terrain.
With a reduced capacity, the bike limits you to only carry essentials. This means you have less to worry about as you enjoy your ride.
It's a great experience when you can cover more extensive distances. Furthermore, there will be a noticeable significant knock impact on your bike. Even if less weight affects wear and tear, it's pretty evident that this bike will handle off-road better.
The inadequate cargo space will need a packing precision that isn't suitable for everyone. As such, the space reduction impacts the number of days and miles you will manage to ride between supplies.
Planning is critical if you intend to pull off large distances since it may put some pressure on getting from one place to another.
Surly Ogre Pros and Cons
Before you decide whether or not to purchase the Ogre you need to know the advantages and disadvantages of the MTB. The following is a breakdown of the pros and cons for your perusal.
Pros
A higher number of mounting points under the down tube
Mechanical disc great for bike packing trips and tours
Affordable
A non-suspension corrected frame
Compatible with both new and old hub standards
Easy to build
Nimble and fun
Cons
The low range of gears is not recommended for climbing
Lower pedal clearance due to 27.5-inch tires
XL and XXL sizes are the same
Surly Ogre Alternatives
Know that you know everything about the Surly Ogre, you should know there are other bikes that you can choose from. The list below is our choice of three bikes that you can use instead of the Ogre. Check them out to help you make the right purchasing decision.
Cube Touring Pro Bike
Cube has released a brilliant new touring bike for 2021. Bikes from the company are popular among cyclists. They are a favorite in the US and Europe. Its features are the reason why it is popular in these regions.
For starters, pro riders know that low weight and high quality is the heart of any touring bike. Cube Touring Pro comes with a double-butted aluminum frame.
It's also designed with comfortable geometry that ensures long rides on a saddle are a breeze. The rig is intuitive, nimble, and agile in handling. It's a great choice for anyone looking for a touring bike.
Despite being called a touring pro, the MTB is a good entry-level rig for any rider. Apart from being user-friendly, it comes in five different sizes.
These ensure you get the perfect fit to meet your needs. Additionally, it has an Evert frame that features an elegant luggage carrier.
When it comes to gears, Touring Pro has 24 gears through a 3 x 8 configuration. This number of gears ensures you can go on your tour with complete comfort.
There are additional practical accessories like a neatly integrated carrier, kickstand, full-length mudguards, and dynamo-powered lighting.
For complete stability and braking power, the bike has disc brakes. The price point is affordable despite the high-quality components and features used on the rig.
Pros
Above-average shocking absorption
Comfortable
Smooth and stable ride
Front and rear lights
24 gears
Cons
Not the best for beginner riders
Doesn't ride well on pavements
Trek 520
The 520 from Trek is designed for the open road. It was developed to carry you and your gear on long tours. The best touring adventures include beautiful views.
For you to enjoy the ride, you need a bike capable of carrying heavy loads. It should also offer "bucket loads" of comfort for long trips and shorter everyday rides.
Trek 520 comes with a road-smoothing Chromoly steel frame. It is fitted with a wide-range 27-speed drivetrain and alloy disc touring fork (it has a ThruSkew captured quick release skewer).
With such features, you can haul heavy loads up steep climbs or balance out the weight during long hauls.
Other features include puncture-resistant tires, tubeless-ready wheels, and all-weather disc brakes. Combining such components ensures you can take on longer adventures, push the limits, and ride with confidence no matter the conditions.
The rig comes with rear and front racks to stash your kit for long rides. The addition of the ThruSkew prevents the front wheel from dropping out intentionally. It also makes it easy to remove the wheel even when you are hauling cargo.
Pros
All-weather disc brakes
Plenty of mounting points
Chromoly steel frame for improved comfort
Internal cable routing
ThruSkew quick release skewer
Cons
The steel frame is prone to rust
Ribble Adventure 725
The Adventure 725 from Ribble is made using SRAM GX Eagle 1 x 12 speed set up, super-smooth gear shifting, and Reynolds 725 steel frame. This makes it one of the best combo for touring.
For starters, SRAM's 1 x 12 version of the 1x groupset provides you with a huge range of 11-50T cassettes.
Increased pedaling reliability and efficiency are possible thanks to the latest DUB technology bottom brack system. Use of a 1x groupset means "go-anywhere" riding and low maintenance.
Ribble Adventure 725 uses Crossmax disc wheels. These are renowned in the cycling industry for tubeless-ready capabilities and reliability.
It's the reason why they are one of the most popular choices for touring bikes. Combine the wheels with WTB Ranger 2'8 tires and you are ready to go anywhere without worrying about comfort and grip.
That's not all! The design of this bike is load carrying and comfort on long rides. For instance, the level loop bars are great at offering a comfortable riding position.
They also offer extra stability when you are hauling heavy loads while providing multiple fitting options.
This rig comes fitted with a WTB Koda saddle to ensure you get maximum comfort. The saddle is also a consistent confidence booster on routes that are treacherous or technical.
Combine this with a Carbon adventure fork and you lighten all the rugged tracks and roads that you discover on the open road. Give this a try if you are a fan of long tours.
Pros
Very smooth ride
One of the most comfortable touring bikes available
Stiff and durable
Great strength to weight ratio
High-quality disc wheels
Cons
Surly Ogre FAQs
Question: Is Surly Ogre Worth the Money?
Answer: Surly is one of the best bike manufacturers in the world. That said, the Ogre is among the top touring and bike-packing bikes you can get at this price point. Although it isn't flash, it lasts and represents good value for money.
Question: How Can I Use the Ogre?
Answer: The Surly Ogre has many uses. They range from grocery-getting to bike packing, and whatever makes your heart sing!
Question: Is the Suspension on the Surly Ogre Corrected?
Answer: The fork on this bike is non-suspension corrected. It runs on 29-inch or 27.5-inch tire options. Additionally, the fork runs a rack, fenders, and disc brakes simultaneously.
Question: Can I get an Ogre with an 11-51T Cassette?
Answer: No. Unfortunately, the company doesn't offer custom builds or specs on complete bikes. However, you can install one as long as it is compatible.
Bottom Line
Surly Ogre is a good option if you are looking for an all-around MTB or a bike packing bike. It's also great for tours on different terrains.
Check out the features above to know everything about this MTB. If you feel it isn't for you, there are three alternatives provided. Check them out and compare them with the Ogre to make a sound purchasing decision.