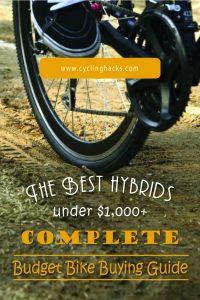 Sick of sitting in traffic or walking all the way across campus?
Maybe you want to save some cash and the planet by leaving your car in park or have a fun way to cruise your local bike path on the weekends. Hybrid bikes are a fun and relatively inexpensive means of fun and transportation.
Take the Co-op Cycles CTY 3.1, for example. It scored a place at the top of our podium because, for less than a grand, you can score a reliable, high quality commuting bike. In the bike world, it's really hard to find many other types of bikes that are worth buying for less than $1,000.