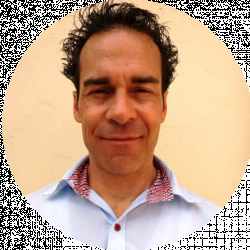 Latest posts by Douglas Bloom
(see all)
Salsa Cutthroat, which the Tour Divide inspires, is one of the heavy-duty MTB adventure bikes. For those who ride fast for long distances, this is the ultimate lightweight carbon bikepacking rig.
Cutthroat bikes are designed to be lightweight, practical, modern, and as capable as gravel bicycles. The new model of Cutthroat is better and stiffer than the previous model. This means you get the comfort that you require.
This brand is equipped with 20+ eyelets, Class 5 VRS technology, front suspension compatibility, and massive 29″ tires. In our opinion, the Salsa Cutthroat is one of the best ultra-endurance bikes we have come across.
Salsa Cutthroat Specifications
The current Salsa Cutthroat is slacker, longer, more durable, and more enduring. You can get this bike in four different builds. They come with a super-complaint fork and a reinvented high-modulus carbon frame. The four builds are Apex 1, GRX 810, X01 AXS, and GRX 600.
For maximum pedaling efficiency and rollover quality, the bike rolls on 29″ wheels. They come with clearance for up to 2.4″ tires. Of course, this being a drop-bar bike means that you can get multiple grip positions to minimize or entirely avoid numbness and pain on long rides.
Salsa also has the following additional features:
Patented Road Booster-Drivetrain
Class Five Vibration Reduction System
A Stable geometry for endurance
All-through abrasion-resistance plates
Internally routed wire for a dropper post and the dynamo hub
One of the most significant selling points of Cutthroat is its huge cargo-carrying capacity. This makes all the difference on those long adventures like the Tour Divide. Salsa has over 20 frame mounts that enable you to attach frame bags, multiple water bottles, panniers, and racks.
Is your main goal to ride through singletracks, dirt, gravel, and asphalt all in the same day and do the same tomorrow? Cutthroat is one of the best bikes to do so!
Refined Cutthroat Geometry
There is nothing like a well-equipped bike. If its geometry is not dialed to perfection, it is of no use on long rides. Salsa has recently made a significant improvement on its current geometry as compared to the previous version.
The 2021 version has a slackened 69° head tube angle designed to extend the wheelbase to 1090.31mm. Therefore, it increases the stability of your bike, ensuring most of your energy is reserved for pedaling instead of handling.
The 445mm chainstays coupled with the Class Five VRS technology enable the bike to have increased pedaling efficiency. This MTB takes comfort to the next level even without suspension. Despite the Cutthroat being an endurance bike, it also has a taller stack with a shorter reach. This ensures you get a relaxed upright riding posture.
Lastly, Cutthroat comes with a comfortable carbon fork. Take note its frame design is only compatible with a 100mm suspension fork. You can use it on your bike if you think you'll benefit from this upgrade.
Road Boost Drivetrain
After gravel riders requested for a wider gear range, Salsa listened to their cries and invented a new Cutthroat with a new drivetrain system called "Road Boost." Road Boost drivetrains are based on the existing MTB standard. They are customized for gravel-specific chainrings.
Salsa collaborated with Race Face/Easton to create this drivetrain. The move made Cutthroat compatible with1x chainrings of up to 40T and 2X chain sets of up to 50/34T. To put this into context, you can only access Cutthroat in four builds:
Apex 1 1x
X01 AXS 1x
GRX 810 2x
GRX 600 2x
These builds either have a mechanic or hydraulic flat mount disc brakes, which depend on the price point. Amazingly, all the models roll on one type of tire (Terravail Sparwood 29″ x 2.2″). They are tubeless and perfect for a variety of rough surfaces.
Unfortunately, Cutthroat lacks a stock dropper post. The company believes that long-distance riders wouldn't find it necessary. Keep in mind you can install one on your bike in case you enter gravel races.
BB92 press-fit bottom bracket could be the only drawback as it is notorious for creaking. Salsa engineers settled on this standard because it permits them to add more tire clearance, strengthens the frame, and shortens the chainstays. In addition, BBs have proved to work reliably for years. Generally, you can get various builds suitable for different pockets with an exceptional bang for the buck!
Sizes
You can get Salsa Cutthroat in six different frame sizes, which span from 52cm to 60cm. They are suitable for riders with a height between 5'1″ and 6'3″. Take note that the bike's geometry has a shorter reach and a taller stack. It means you might be forced to select a larger size than what you usually ride.
We have highlighted a size chart below for you to act as a guide. However, it's also good that you consider the detailed geometry chart on Salsa's website as well.
52 cm for height 5'1″ – 5'6″
54 cm for height 5'6″ – 5'9″
56 cm for height 5'8″ – 6'1″
58 cm for height 6'0″ – 6'4″
60 cm for height 6'3″ and UP
Pros
Numerous mounts for cages and bottles
It has a carbon frame fitted with VRS Rear-End
It's more of a fast mountain bike or a drop-bar gravel bike
Has comfortable and stable geometry
Has space for 29×2.4″ tires and thru-axle hubs
Fitted with a solid standard frame for utmost performance
The tubing design offers a massive frame bag space
A durable and stable component spec
Cons
Slightly too high gearing range
Pressfit bottom bracket may be disadvantageous
Salsa Cutthroat Alternatives
Surly ECR
If you are planning to tackle hundreds or thousands of miles on a single trip, then the Surly ECR is the ideal bikepacking rig for you. It is designed to comfortably and reliably carry all your gear and supplies over any type of terrain. This is regardless of whether it's gravel, dirt, two-track, single track, or paved.
The Surly ECR has a CroMoly steel frame with all the mounting points you may ever need if you decide to customize your bikepacking setup. The ECR has numerous mounting options that make it perform excellently compared to the other bikes in the same range. Do you want to pull a trailer? You can easily get its mounts.
The ECR comes with a Moloko handlebar that allows for handlebar packing options and more hand placement. It's compatible with a Rohloff hub.
The Surly ECR is designed to ride on 27.5″ or 29″ tires, depending on the frame size. With a frame geometry of 27.5″, you can be able to comfortably run 29″ tires that are no wider than 2″.  A 29″ frame geometry allows you to run 27.5″ plus tires.
The inclusion of disc brakes combined with the quality of the stock components makes the ECR an all-terrain touring MTB. If you want to experience long-distance dirt tours like the Baja Divide, then ECR is the ideal bike!
Despite it being able to tackle any terrain, you may find out that it's slacked out and has a low center of gravity. This means it's not ideal for technical landscapes. It's indeed more favorable for gravel roads and other types of rough roads.
Surly does not say what ECR initials stand for. However, some blog posts refer to it as "Exits Cities Rapidly" while others refer to it as "Einstein Can't Rap." You will even hear others call it "Everybody's Camping Rig," but whatever its meaning is, the ECR is a great rig.
Pros
Numerous mounting options
Durable and strong bike
Quality parts and gearing
Able to tackle rough terrains
Flexible on the rough terrain
Cons
It lacks a thru-axle QR fork
It's heavy
Topstone Carbon Lefty 3
Topstone Carbon Lefty 3 is amazingly agile and lively on pavement and dirt. This is even though it has 47mm-wide tires on 650b wheels and 30mm of suspension on the front and rear.
This bike comes along with a Lefty Oliver fork with a similar frame as the other Topstone Carbon bikes in the line. Its rear suspension doesn't have the complexity and weight of shocks and linkages.
Topstone has a thru-axle pivot in the seat tube, which allows the back of the frame, including the seat tube and the rear stays, to flex like a series of connected leaf springs. This provides comfort and traction on rough terrains while retaining the pedaling efficiency.
Sam Ebert from the Cannondale Product Team states that the single-pivot design is an evolution of compliance. It has been engineered into other Cannondale frames. Hardtail mountain bikes have boasted measurable compliance for several years now. This style of suspension is famous on endurance road bikes as well as short-travel mountain bikes.
However, it's the first time to see the two concepts blend since Topstone Carbon rolled out in the summer of 2019. Note that travel is measured at the rear wheel.
You find that only 25 percent of the travel happens at the axle in Topstone Carbon Lefty frames. The remaining 75 percent is measured at the saddle. Precise travels vary by size because each size uses slightly different carbon layups and tube shapes to achieve the same riding quality.
Why is it that they measure travel at the saddle? Suspension can only be active when you are seated. When you stand on the pedals, the only noticeable change will come from the small amount of flex in the chainstays and the tires.
You experience an extremely lively and efficient ride when you accelerate when standing. This move offers you impressive rear-wheel traction on rough terrains and steep climbs even without the bobbing and bouncing caused by the plush suspension.
Topstone Carbon Lefty 3 is one of the most adventurous MTBs. This is despite its frame's efficiency on the gravel bike continuum. Basically, for a rider looking for a fast race-oriented counterpart that utilizes 700c wheels with a rigid fork, this is one of the best MTBs in the market.
Pros
Fitted with a complete carbon fork
Discreet welds with subtle color schemes
Confident handling on sketchy surfaces
Kingpin active suspension system
Numerous mounts for frames bags, rear rack, a top tube storage pouch, spares, mudguards, and three bottle cages
Cons
Has heavy rims
Noisy internal cable routing
Pinarello Grevil
Pinarello Grevil, made from Torayca T700 UD Carbon (asymmetrically constructed), is designed to counter the energy created by the disc brakes and the drivetrain. The frame has flatback aero tubing and other aero features such as fork flaps covering the front brake caliper. In addition to shrouded bottle cages and an aero seat post is an integrated clamp.
Unfortunately, Pinarello neither gives any specific stats on the gains produced from all this aero tubing nor the aerodynamics speed. The seat post scoop and low flat chainstays are designed to provide more compliance as you ride on rough terrains.
Components and build
You can get Grevil as a frameset or with groupsets from SRAM and Shimano. We believe the 13-speed gravel-specific Campagnolo groupset is the one to keep.
Despite being dragged through some terrible conditions, shifting has a classic Campagnolo feel that has continued to shift well. The chain management is faultless with the rear derailleur.
The derailleur ensures the chain always stays under control for quiet riding over rough terrains. Apart from the brakes being faultless, they have ample power and more outstanding lever ergonomics with precise modulation.
Pros
Good tire clearance
A superb Campagnolo Ekar groupset
Speedy on smoother gravel roads
Snappy acceleration and handling
Cons
Strange geometry
Edgy on technically steep terrains
Tips to Select the Right Bikepacking Bike?
At one point, you will need to carry some gear with you. Whether it will be a minimal kit for overnight camping or full camping gear, you will require an excellent bike to carry the stuff you need. Some of the factors you will need to consider before buying a bikepacking MTB are highlighted below.
Terrain & Riding Style
You can access a wide variety of different types of bikepacking bikes on the market. However, it's essential to start by deciding on which bikepacking style you will be doing.
Bikes vary depending on their intended use. The ideal bike for singletrack isn't going to be suitable for a gravel road. On the other hand, a bike designed for gravel roads is not much fun on heavily technical singletracks.
It is wise to think about the route you will use most of the time. This will ensure that you get the best bike for the job.
Are you a fan of mountain biking, or are you looking forward to riding bikepacking routes with as much singletrack as possible? Do you prefer sticking to double-track gravel roads? If so, how technical are they? To some riders, it may be a combination of both.
The kind of riding you experience is determined by your terrain. How does the terrain around where you live look? Once you figure out the type of routes you want to ride on, it is easier for you to get a bike that suits your needs.
Wheel Size
Bikes are designed based on one of the three different wheel sizes. They are 26″, 27.5″ (650b), or 29″ (700c for road or gravel bikes). 26″ wheels are no longer popular in MTBs. However, most of the older bikes still use them.
Soon, it will be pretty challenging to get a 26″ tire component. When choosing between 27.5″ and 29″ wheels, there is no best choice option. Your preferences will be used to make this decision.
However, you will realize that 27.5″ wheels accelerate faster since they are slightly lighter and more agile, allowing for quicker and more responsive steering. They are the best option for smaller riders. They offer more clearance for bikepacking bags between the tires and the saddle/handlebars.
Compared to other wheel sizes, 29-inch wheels are faster. The big wheel sizes perform well when it comes to maintaining momentum. They have a better rollover that is awesome on rough ground. For the bigger riders, the 29″ wheel is the size that will suit their needs.
Tire Width
Tire width is limited by the bike frame you select. Wide tires offer you a more fantastic grip and comfort. However, it will be at the expense of increased weight and rolling resistance.
Your tire choice should always match with the terrain that you want to ride on. Meaning that the rougher and the looser your terrain gets, the wider your tires should be. If you plan to ride on snow, sand, or even on very loose gravel, try fitting your bike with a 2.6″ to 3″ width tire.
Gearing
A bikepacking bike should be designed to have a lower gearing compared to a bike made to be ridden without load or gear. This is a fact that you appreciate as you carry the extra weight of all your gear.
As opposed to a more traditional 2x front derailleur setup, many modern bikes are opting for a single front chainring 1x system. Both of the chainrings have advantages. They are all appreciated for bikepacking, with a 1x being more advantageous in simplicity and weight.
A 2x system will, on the other hand, give you a more gear range which is more efficient. If you plan to ride through hills, we suggest that you pay more attention to your bottom gear.
This is a perfect and easy-to-use calculator for estimating how far forward your bike will go with one turn of the pedals. We recommend you aim for a granny (bottom) gear of 20 gear inches or less if you are keen on bikepacking. For gravel bikes, you may be able to get away with something a little bit higher.
Frame Material
Generally, there are four types of materials that are used by manufacturers today. They are carbon fiber, titanium, aluminum, and steel. Your budget will dictate your choice.
Aluminum frames – these happen to be the least expensive. They are relatively lightweight even though most people find them to be slightly uncomfortable. They are not the best when it comes to absorbing road vibrations.
Steel frames – usually the strongest. They offer comfort and that is why they are the most favorable for expedition cyclists. However, they are significantly heavier than the other frame types.
Carbon frames – they are remarkably comfortable and lightweight. Although, carbon is costly and less durable than other materials.
Titanium – they are the rarest among the four. It's the ultimate frame material for bikepacking bikes. This is because they combine the strength of steel with the comfort and low weight of carbon. Unfortunately, they also share carbon's hefty price tag.
Handlebar Style and Riding Position
For a bikepacking bike, we recommend that you set up your bike with a more relaxed riding posture than you might have on a road bike. A slightly more upright riding position is more comfortable in the long run because you are likely to spend more time in the saddle.
It's a personal preference whether you prefer a flat handlebar or a drop-bar bike. A flat handlebar bike allows for greater control on technical surfaces. On the other hand, a drop-bar bike will offer multiple hand positions that are great on long rides.
Lastly, it's advisable to always match your handlebar with the kind of riding you expect to have. You will likely find it easier to ride technical singletracks on a flat bar. Despite all this, if you find drop bars to be more comfortable, then by all means go for them.
Suspension
The use of suspension is determined by where you want to ride. Some routes may require full suspension. A front shock is a perfect choice because it smoothens out the ride and gives you a substantial advantage on technically harsh routes.
Suspensions also have a drawback. At times they are rigid and complex. Take note at times they are more efficient depending on the terrain.
Salsa Cutthroat FAQs
Question: Does the Salsa Cutthroat Classify as a Gravel Bike?
Answer: Salsa Cutthroat categorizes as a drop bar mountain bicycle with 29″ tires for adventures and long-distance events like the Tour Divide. Besides gravel being one of the surfaces where Cutthroat performs well, it also excels on mountain trails, dirt roads, and singletracks.
Question: What is the Ideal Weight of a Salsa Cutthroat?
Answer: The weight of a Salsa Cutthroat lies between 21.6 lbs and 24.8 lbs- depending on the build. This bike has four variations. They are made with a similar carbon frame and fork but with different components. Since their weight is primarily affected by the size of their frames, it isn't easy to give a definite answer.
Question: Are Salsa Bikes Good?
Answer: Salsa bikes are among the most famous and successful brands of MTB across the globe. Salsa is renowned for producing high-tech bicycles aimed at CX, MTB, and gravel. They are also good for riders who require durability, strength, and high performance.
Question: Where can you Find Salsa Cycles?
Answer: Salsa Cycles is located in Bloomington, Minnesota. This is the area where frames are designed, and the entire R&D process occurs. However, Salsa frames are produced in Taiwan, just like most other bike brands. Production is done outside the United States in a bid to lower the production cost.
Conclusion
You require a bicycle that can guarantee reliability, durability, high performance, and well-thought-through features if you plan to ride on a tour route. This is what the latest Salsa cutthroat is bringing to the table. It's a capable ultra-endurance mountain bicycle with the ability to ride hard for days without experiencing any problems.
It's beefed up with a road boost drivetrain, an all-new geometry, and top-tier components with beefy 29″ x 2.2″ tires. BB92 press-fit bottom bracket is the only potential drawback that sometimes affects the performance.
In most cases (around 99%), it doesn't. If you plan to ride on a long and complicated route, don't hesitate to get yourself a Salsa Cutthroat.