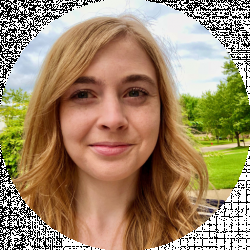 Latest posts by Erin Jamieson
(see all)
Ever wanted to get into biking but can't decide between a road bike and a mountain bike? That decision and how expensive bikes are can make it challenging to know where to start. The good news is that a little information can guide you to the best hybrid bikes under $500. 
Biking is more popular than ever. From hitting trails with mountain bikes to taking a ride out on a local road, there's no doubt that biking is being embraced as a sport, form of exercise, and way to socialize.
According to data reported by Statista, the number of American cyclists continues to soar, as does the interest in bike-sharing programs, competitions, and more. 
A curious thing happened with the influx of the COVID-19 pandemic. While it's true that the pandemic has caused economic hardship, it also ushered in an interest in trail and mountain biking, with many heading to local and national parks.
Biking has become a way to not only get in exercise or be competitive but to stay connected with one's world.
At the same time, bikes are more expensive than ever, especially mountain bikes. As companies meet educated consumer demands for the latest technology, the prices spike. And many Americans are torn between a mountain bike and a road bike– and unable to afford both. 
The possible solution? A budget-friendly hybrid bike. This guide will explain the pros and cons of hybrid bikes and point you to my favorite hybrids that won't break your bank. 
What Type of Bike is Best for Me?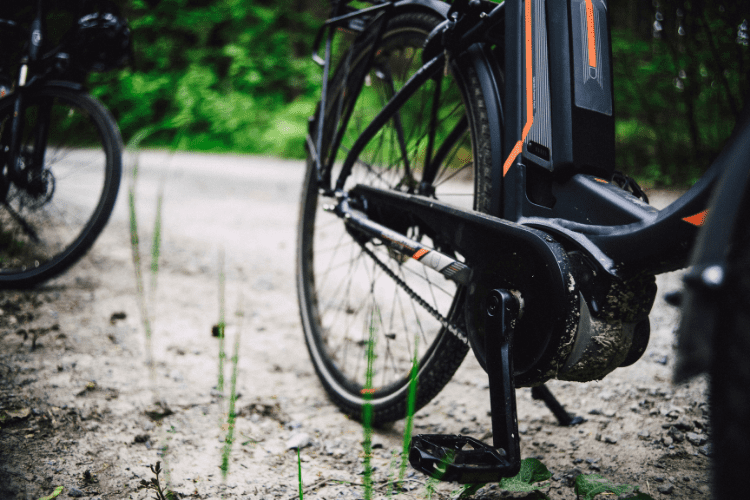 Before you purchase a hybrid bike, it's a good idea to compare a hybrid to other types of bikes. While there's a lot to like about a hybrid bike, it's not the right fit for everyone. As the name suggests, a hybrid bike is meant to combine features of mountain bikes and road bikes.
But what does that mean for you? I've compiled some of the main pros and cons of bike types in the chart below and addressed questions about the difference between different types of bikes. These are general bike categories– for instance, there are many types of mountain bikes, road bikes, and so on. 
Type of Bike
Pros
Cons
Hybrid Bike

More versatile than most bikes

Features of both mountain and road bikes

Suitable for multiple terrain and weather types

Not equivalent to a mountain bike

Can't be converted to a mountain bike 

More expensive (on average) than a road bike

Not as speedy as some road bikes 

Mountain Bike

Tackles rough terrain and conditions

Many specialized varieties 

Better for climbing, downhill depending on the bike 

Bulkier than the average bike

Not as suited for everyday road riding

Expensive

Road Bike 

Accessible

More Affordable

Most Suited to everyday commutes/ travel

Not equipped for trail riding 

Not equipped for harsh weather 
If you only want a bike for commuting or riding around town, then a road bike should suit you just fine. If you're looking to do tricks, such as jumps, steep climbs, or very difficult trails, then a type of mountain bike maybe your best option. Hybrid is the in-between if you want to do a bit of trial and road riding. 
What is the Difference Between a Regular Bike and a Hybrid Bike?
By regular bike, most are thinking of a road bike. A road bike is suited for pavement and asphalt. A hybrid bike may also be ridden on such surfaces, but it can also handle light trail riding. Hybrid bikes will be heavier, have a more generous seat, and have flat handlebars, as opposed to dropped handlebars.
While a road bike is oriented forward and has a downward frame, a hybrid bike is upright. A hybrid bike is designed to be more comfortable than a road bike. 
What is the Difference Between a Hybrid and a Mountain Bike?
While there are many different types of mountain bikes, generally, mountain bikes are heftier and more hardy than a hybrid bikes. Mountain bikes have an upright position (minus specialty bikes for downhill) and have more gears than a hybrid bikes. They're especially thick and generous, with the best control for terrain and steering. They are a bit bulky and awkward to ride on roads. A hybrid bike is faster than a mountain bike but has less control. 
What is an e Hybrid Bike?
An E-Hybrid bike is an electronic bike. Pedaling is driven by electronic technology, allowing you to go faster, cover more distance, and climb more efficiently. They are pricier and require charging and greater upkeep. You'd be hard-pressed to find a budget e-hybrid bike. 
Is a Hybrid Bike Worth It?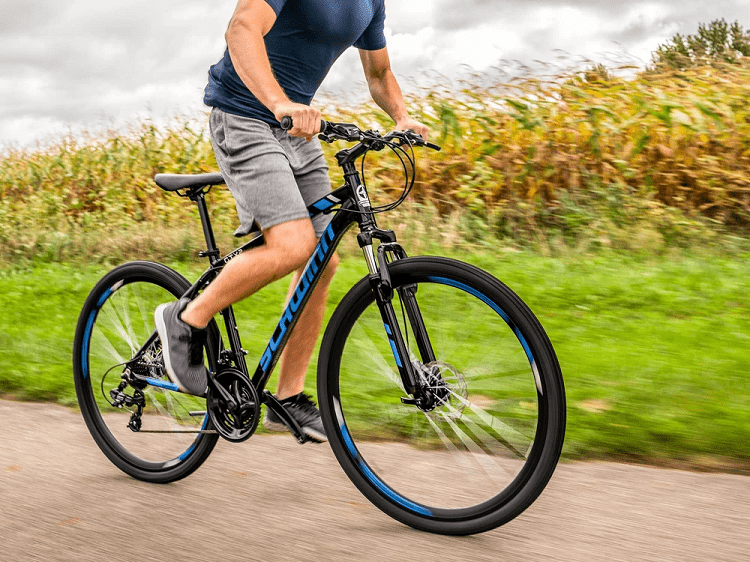 So now that you know the differences between the main bike types, you need to determine if a hybrid bike is worth it. You'll likely be paying more than you would for a typical road bike. So, here's a closer look at what a hybrid bike is good for– as well as its limitations. 
Is a Road Bike More Comfortable Than a Hybrid?
Hybrid bikes are more comfortable than road bikes. The more generous seat and upright orientation are both bonuses vs a road bike. And hybrid bikes are certainly more comfortable for gravel roads vs road bikes. 
How Much Quicker is a Road Bike Than a Hybrid?
One downside, depending on your perspective, is the speed difference between a road bike and a hybrid bike. A road bike can easily be 25 percent speedier than a hybrid bike. That makes sense when you consider the orientation difference between the bikes and lighter frames. Hybrid bikes simply won't have the same speed. 
Can a Hybrid Bike Ride on Grass or Gravel?
Hybrid bikes are equipped for grass and gravel. But hybrid bikes that are going to be taken on gravel trails require wider tires, so you'll want to invest in a great tire set to take those gravel trails. 
Can You Take a Hybrid Bike on Trails?
Hybrid bikes are suited for grass, dirt, and gravel trails, but they don't match the features of a mountain bike. You can't expect a hybrid bike to have the power for steep climbs, and they won't provide the control for steep downhills. I wouldn't take a hybrid bike out during inclement weather, and you'd need to stick to fairly tame trails– in other words, trails you may hike on. 
Can You Change a Hybrid Bike Into a Mountain Bike?
You can make some great upgrades to your hybrid bike. Unfortunately, a hybrid bike can never be fully converted to a mountain bike, nor should you buy one expecting this. You shouldn't buy a hybrid bike expecting it to perform like a mountain bike. 
Are Hybrid Bikes Good for Long-Distance?
One thing hybrids are equipped for is going the distance. They offer a comfortable ride over many miles, for both the road and light to moderate grass and gravel trails. They may not be speedy but they're designed to be relatively comfortable. 
Are Hybrid Bikes Good for Exercise?
In reality, all forms of biking can provide great exercise. I like hybrid bikes in that they combine comfort and practical features, and you aren't confined to one terrain type.
While road biking is better suited for speed work and long distances on the road, hybrid bikes can give you a great workout by challenging muscles more as you conquer different terrain types. You'll get in both cardiovascular exercise and muscle conditioning with a hybrid bike. 
How do You Maintain a Hybrid Bike?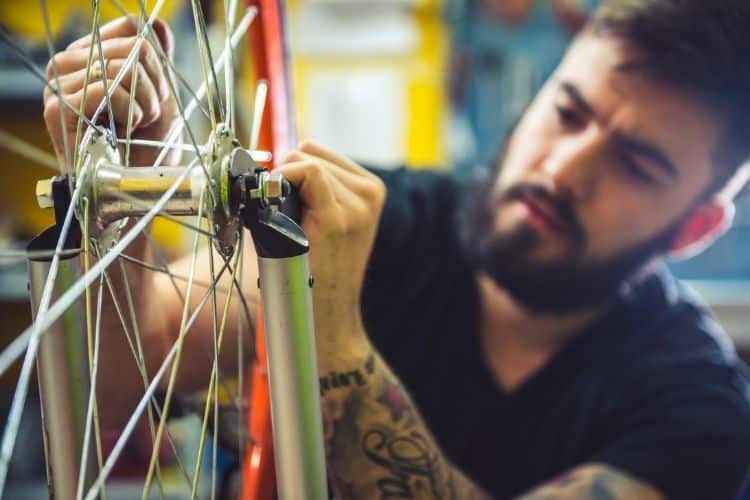 A hybrid bike can be a great option– but only if you know how to maintain it. You'll need to take care of the bike's body, the tires and service it occasionally. I recommend treating your hybrid with an anti-rust spray and cleaning dust and debris after a long ride.
A soft cloth and warm water will often do the trick if you clean it as soon as possible. Soapy water and rags are all you need most of the time. Cleaning is not just for aesthetics but to ensure your bike is in good working condition. 
How Often Should I Lube My Bike Chain?
All bikes should have lube applied to chains, but it's especially important for hybrid and mountain bikes. I recommend applying a bike chain lube no less than once to twice a month. 
How Often Should You Service a Hybrid Bike?
It can be tempting to just take care of your bike yourself. I fall into the same trap of wanting to save both time and money– but regular service can save you money in the long run.
Take your hybrid bike in for a service at least once a year– but twice a year is ideal. And of course, if you notice any problems, you should take it in to be as safe and proactive as possible. 
How Many Miles do Hybrid Bike Tires Last?
Obviously how long your tires last depends on how heavily they are used, how they are used, and the tire type. For both road and hybrid bikes, tires can be expected to last anywhere from 1,000 to 3,000 miles. That's compared to mountain bikes tires– some of which can last nearly 7,000 miles, though this is less common. 
How Do I Choose a Hybrid Bike?: My Selection Criteria
Maybe you're set on a hybrid bike. That decision is a great first step, but it's important to do your research to select the best hybrid bike possible. Here, I'll share my selection criteria for hybrid bikes. All of these are features I would consider, regardless of the price point. 
How Many Gears are Best for a Hybrid Bike?
Since I'm looking for budget hybrid bikes, I do try to be more flexible in this category. The more gears, the greater the level of control and versatility. But if you're looking at a $500 price range, you're not going to often be looking at the ideal.
Some hybrids can have up to 20 or more speed adjustments, but this requires a front derailleur. If you aren't opting for this, then a seven-speed adjustment is still pretty good. It's far less, but it provides enough adjustment for practical riding on various terrain types. 7 speed will be a good option for most cyclists. 
How Important is Front Suspension on a Bike?
Full suspension bikes provide greater control, shock absorption, and a cleaner ride. But for a budget hybrid bike, you aren't going to get that. Many hybrids don't have full or even rear suspension. A partial suspension/ front suspension is a nice feature if you can find it to provide shock absorption and a smoother ride. 
Is Steel or Aluminum Better for Hybrid Bikes?
At the $500 level, consider a steel or aluminum frame for your hybrid bike. Both are suitable for a hybrid bike but come with pros and cons. Steel wins in most categories– but it's harder to find a budget-friendly option.
Steel is a stronger and more durable metal–but as a hybrid doesn't go through as rough of biking as a mountain bike, this isn't as important.
Both are resistant to rust (though I'd still treat the bike's chains). Aluminum is lightweight and cheaper, though– making it a great option for the average hybrid bike. An aluminum alloy is also a reasonable choice. 
What are the Best Brakes for a Hybrid Bike?
For a hybrid bike, you'll have the option of a rim or disc brakes. Rim brakes are cheaper and can more easily be replaced (the pads are quite inexpensive). They do wear out more quickly but can still be reasonably used for light riding. 
With disc brakes, there are mechanical and hydraulic brakes. They both are more efficient than rim brakes, but mechanical brakes are less smooth and can break over time. If you have the budget, I'd upgrade to disc brakes, but most $500 bikes and under will have rim brakes. So it's best to focus on other features. 
What Handlebar is Best for a Hybrid Bike?
As for the handlebar, you'll have two options: the classic flat handlebar or a bar that rises upwards (known as a riser). Both are great options, and the flat handlebar is just fine. The riser bar does have the slight advantage of greater visibility. 
Hybrid Bikes Under $500: My Picks
Here are a few hybrid bikes I recommend for under $500. My picks are based upon my selection criteria above, as much as possible– while still honoring the price range. I tried to prioritize overall quality and value.
These bikes are also all designed by reputable bike makers. With a good value for the money, these hybrid bikes are suitable for light trail and road riding and a great place to start. 
Best For Commuting: XDS 700C Cross 200 21 Speed Hybrid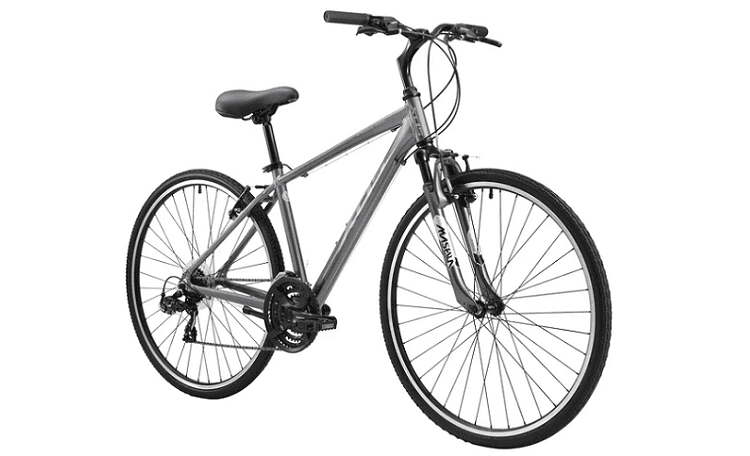 Not everyone is buying a hybrid bike to hit the trails. Hybrid bikes have become popular for daily commutes. The wider seat and handlebar orientation make hybrids a favorite for some who don't need the speed of a road bike.
This commuter-friendly bike will let you hit the trails, but it also is very pleasing for daily routines.
The lightweight aluminum frame features suspension, 21-speed gears, and double-wall rims for comfort and stability. The seat is extra comfy, too. 
Pros
21 Speed Gears

Front Suspension for Support 

Seat Designed for Comfort

Aluminum Body 

Double Wall For Greater Grip 
Cons
Rim Brakes

Only Available in Gray and Black 
Where to Buy
See more details and Buy Here. 
Best For Tall Riders: Schwinn GTX 2 700c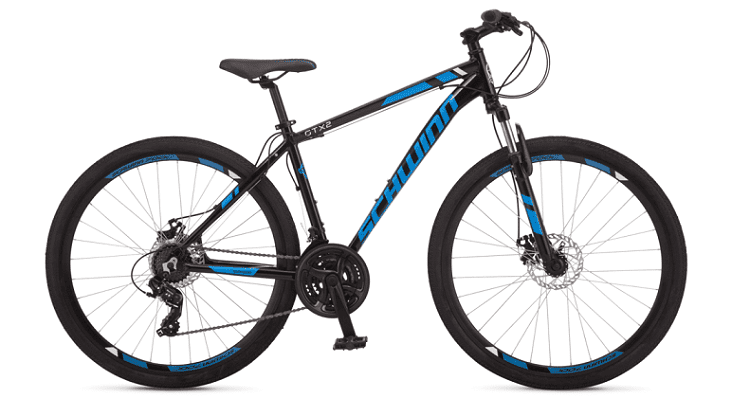 My first pick is this hybrid bike from Schwinn. This bike features mechanical disc brakes, a suspension fork, and 21-speed shifters, all at a great price. It's hard to find many hybrids at this price with these features.
You'll have great control for trail riding and the ease of a lightweight, rigid aluminum frame for exercising or commuting. A double-wall alloy rim increases both durability and grip, and the gears allow for a seamless transition. 
Pros
21 Speed with Easy to Use Gears

Front and Rear Mechanical Breaks

Front Suspension

Aluminum Frame

Double Wall For Greater Grip 
Cons
Only Comes in Black

Most Suited For Riders above 5'7" / Limited Sizes 
Where to Buy
See more details and Buy Here. 
Best Overall: Atlas Fitness Hybrid Bike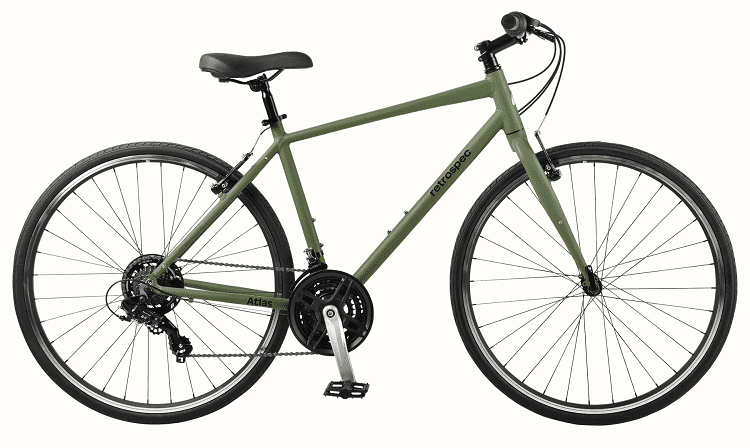 Unlike my previous pick, this great hybrid bike comes in three sizes, meaning it's suitable for most riders. The 21-speed gears still offer great versatility for such a great price.
It's a breezy but supportive bike, with front and back derailleurs for greater control than most hybrid bikes of its price point. The lightweight aluminum frame is paired with upright handlebars, designed to reduce back strain. All in all, this is a practical option and easily one of my favorites. 
Pros
21 Speed Adjustment

Comfortable Seat and Handlebars

Front and Back Derailleurs

Multiple Sizes and Two Colors 
Cons
The side Brake system is less Efficient 

Some May Prefer the Flat Handlebar Design
Where to Buy
Interested? You can see all the details and Buy Here.
Frequently Asked Questions
Question: What do Hybrid Bike Tires Look Like?
Answer: Hybrid bike tires look a bit different than road bike tires. Look for a smooth ridge on the inside and texture with lugs on the outer edges. The tires need to have more prominent grooves for handling gravel, grass, and dirt roads, but they won't be as bulky or hardy as a mountain bike. 
Question: How do You Shift a Hybrid Bike?
Answer: Shifting a hybrid bike is not so different from other bikes. Usually, you'll simply be able to shift gears with your finger, and there will be a dial or paddles. You should hear a clicking sound when the gears change. 
Question: Can You Put Suspension Forks on a Hybrid Bike?
Answer: Many hybrid bikes can be upgraded, but you should always check with your model. You can add a suspension fork– just know it will also add some weight to your bike, so your ride will feel different. 
Question: Which Bike Will Give You a Smooth Ride?
Answer: If you're looking for the smoothest ride possible, bikes with full suspension are best. An upright riding position, paired with hydraulic brakes is a great place to start.

A hydraulic braking system with provide smoother stop and go vs rim or mechanical brakes. There are some bikes designed especially for smooth riding, such as the Schwinn Vantage F2.
Question: What is the Best Comfort Bike?
Answer: There isn't a strict definition for what constitutes a comfort bike, but there are features you want to look out for. Look for a bike that offers a straight sitting position to minimize back pain.

A low-step frame makes a bike easy to ascend and descend, and some e-bikes offer easy push buttons to seamlessly shift gears. Look for a comfort seat and ergonomic handles as bonuses. One bike designed for comfort is the Charge Comfort E-Bike.
Question: Which Bike is the Best Fitness Bike?
Answer: Know that all bikes can be great for vamping up your fitness goals. You can improve your fitness with everything from a road bike to a pricey mountain bike.

Of course, stationary fitness bikes have become quite popular, with options like Peloton offering a comfortable ride and access to fitness classes and instructors, all from the comfort of your home. But if you prefer exercising outside, a road bike is fine for most.

A sporty bike with a lightweight aluminum frame, multiple gears (21 is ideal but not needed), upright position and bump/ shock absorption are features to keep in mind. The Cannodale Quick 6 Bike is a great bike for everyday fitness.
Final Thoughts
Hybrid bikes are a great option if you love light trail riding but also need something practical. While hybrid bikes get a bad reputation from some, they were never meant to be the equivalent of a full mountain bike.
And as you see, it is possible to buy a reasonably built bike on a budget. It may not be as smooth of a ride, and it may not have all the features of higher-end models, but it's still going to be a useful bike. 
Final Buying Recommendations: Accessories For Your Hybrid Bike
Found your best hybrid bike? You may also want to consider some accessories when you have a little extra money.
While these bikes can be ridden as is, a few affordable accessories make your ride safer. There's a smartphone bar mount to keep you connected as you ride, a personal safety light to keep you visible to drivers, and a reusable water bottle to keep you hydrated– all sold through Rei.   
Not good enough? Continue reading our guide to finding the best hybrids under $1,000 or read our Cannondale Badboy 1 Review.