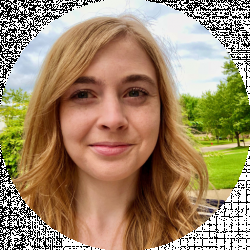 Latest posts by Erin Jamieson
(see all)
It's been called the ultimate urban ride, forward-thinking and unafraid to tackle traffic challenges. But is the Cannondale Badboy 1 the best city bike to guide you through your daily commute?
More Americans are biking, and that spike isn't just limited to mountain biking. Rather, the interest in biking can also be credited to young workers in cities biking to work.
According to official 2019 census data, the number of Americans commuting to work by bike has been increasing, albeit at a modest rate. As of that year, around 872,000 Americans are biking to work.
Biking to work is popular amongst those in major metropolitan regions. Top cities include Davis, CA; Boulder, CO; Santa Cruz, CA; Palo Alto, CA; Berkeley, CA: Cambridge, MA; Somerville, MA, and Eugene, OR. But there's a push to increase biking to work, with some cities and towns lobbying for bike lanes or improving on what they have.
Many wonder if biking to work is worth it. Biking to work is a way to sneak in cardio exercise and can even improve muscular strength as well. Even a short commute provides a boost for mental and physical health.
For some, biking to and from work could even be enough exercise to stay fit and healthy. 5 miles to work is reasonable for a healthy individual, though over 10 miles is likely too long to bike to work. And while it's clear that biking to work can make a small difference environmentally too, there are also reasons why not everyone does it.
The disadvantages of biking to work often are due to mitigating factors: being too far away from work, safety concerns, lack of bike lanes, and not having the proper bike for a comfortable ride. And while I hope safety issues and accessibility will improve, one thing you can control somewhat is the bike you buy.
In this guide, I'll discuss how to find the best city bike to commute to work with and my honest review of the Cannondale Bad Boy 1.
Main Pros and Cons of Cannondale Badboy 1
Pros
Hydraulic Brakes
Weather Resistant, Comfortable Saddle
Smooth Internal Gear Shifter
LED light with rechargeable USB
Lightweight But Strong
Cons
Pricier Than Competitors
Aluminum Isn't As Strong As Carbon or Titanium
Limited Gears
What are City Bikes Called?
City bikes may be called urban bikes or commuter bikes– or just city bikes. Citi Bike is a bike-sharing system offered to the public throughout the Bronx, Manhattan, Brooklyn, Queens, Jersey City, and Hoboken.
Daily ridership averages a little under 50,000, though the program has run into myriad hiccups over the years. There are also bike-share programs in Washington D.C. and Sam Fransisco.
What are City Bikes Used for?
City bikes, or urban bikes, are good for commuting. They're designed to travel smoothly on roads and provide a comfortable ride even when contending with traffic. They're most popular for modest commutes. They offer exercise and mental health benefits and reduce environmental footprint.
But even for those not concentrated on health and environmental benefits, there's the benefit of not having to pay for gas or own a car. In congested cities, there may be cases where it's just as quick to bike vs drive. Plus, you may not have to contend as much for somewhere to park your bike vs opting for a parking garage.
How Do You Use City Bikes?
City bikes should ideally be ridden in a bike lane, though some do ride on sidewalks when a bike lane isn't possible. Wear a Standard Urban Bike Helmet and be aware of pedestrians and traffic.
If you're commuting when it's dark outside, it's wise to wear something bright and reflective, such as an LED Vest, a Light Up Wristband, or a simple LED Armband so others can see you as well. Stay on streets that are well-lit and ensure you have enough visibility to make the commute safely.
Test cycle before taking your urban bike for the first time, getting a feel for the fit and how the bike rides. Then, time how long it takes you to commute and give yourself a window of extra time. And, of course, you'll want to make sure that you have a suitable urban bike that will endure your daily commute.
What is the Difference Between a City Bike and a Road Bike?
Type of Bike
Main Advantages
Main Disadvantages
City/ Commuter/ Urban Bike

Improved Visibility
Shock Absorption
More Comfortable
Durable Wheels

More Expensive
Slower
Heavier

Road Bike

Faster
Maneuverable
Cheaper
Widely Available

Less Comfortable
Won't Last As Well
Less Room For Accessories
Reduced Visibility
You might wonder why you can't just use a road bike for commuting. Road bikes are cheaper and widely available compared to city bikes. And while many do use road bikes, at least for an interim, it's not the best option.
City bikes are designed to be harder and more durable for daily commuting. Whether you call it a road bike, city bike, or commuter bike, there's no denying that there are key differences between the two bike types.
Road bikes are speedier and more lightweight. Their slim wheels feature a large circumference and a design focused on reducing friction and resistance. Paired with a downward-oriented geometry, road bikes are designed for speed, flexibility, and maneuverability.
Meanwhile, commuter bikes are meant to enhance both durability and comfort. Straight handlebars and a slightly more upright orientation improve both comfort and visibility.
The tires are wider, and the suspension system– for the best city bikes– also includes shock absorption. While commuter bikes are heavier, they often include perks like lights or baskets to make commuting more practical.
What's the Difference Between a City Bike and a Hybrid Bike?
A hybrid bike combines elements of a road and mountain bike. With padded seats, an upright orientation, and hardy construction, a hybrid bike is good for trails and some road riding.
They have smoother, slimmer tires than mountain bikes but are more substantial than road bikes. But that begs the question: is there a difference between a city bike vs a hybrid bike?
City bikes are easier and less expensive to maintain as well as more lightweight. They also still have the advantage of added accessories, such as lights, fenders, and baskets. But they have a much more modest gear range, aren't suited for mountain biking, and simply aren't suited to harsh terrain.
How to Decide
If you plan on using your bike mostly for commuting in the city, a city/urban bike is the way to go. If you plan on only biking every once in a while, a hybrid has the advantage of versatility for other terrain types. A hybrid is a bit bulky and often lacks the features for a comfortable ride in a congested city, but could work for commuting in a smaller town.
Are City Bikes Worth it?
All told, city bikes are worth it if you want to commute to and from work and ride some on the weekends. But don't expect a city bike to be suited for trail and mountain bike riders.
How Do I Choose a City Bike? (My Buying Criteria)
Before I review the Cannondale Badboy 1, I'll explain my buying criteria to give you insight not only into my impressions of the Bad Boy 1 but also how to select a great city/commuter/urban bike.
Do City Bikes Have Gears?
City bikes have multiple gears. You can get as many as 27 gears with an external drivetrain but traditional drivetrains have an average of 7 to 8 gears. You don't need 27 gears for a great commuting experience. I'd focus instead on the type of gears you're looking at.
Are Internal Gears Better?
Internal gears have less range on an urban bike, but they also require less upkeep vs external gear. I prefer internal gears for commuting because you can easily shift gears without effort, and can do so when you aren't moving.
Though they're a little less smooth than an external, for a shorter to medium commute in an urban environment, I think internal gears make more sense.
Is Single-speed or Fixed Gear Better?
A fixed gear is not necessarily better than a single-speed gear or vise-versa. Fixed gears are said to be more energy-efficient and move more fluidly. With fixed gears, the gears are always in motion and you have more control over your bike. With a single speed, you can cruise up and downhills.
Single-speed tends to be more comfortable for longer distances. However, for most urban commuting needs, I do have a preference for fixed gear. It offers control and is more efficient for stop-and-go traffic.
What is a Good Weight for a Commuter Bike?
While there's not an absolute guideline for how much a city/ commuter bike should weigh, you want it to be heftier than a road bike, but not so hefty it's impractical.
A good weight is between 21 to 26 pounds. Lighter, and you may be sacrificing both durability and comfort. Heavier, and it's not going to have the same ease for commuting in a city.
What is the Most Comfortable Bike Frame Material?
When you think about the bike frame, you want a balance of comfort and relative durability. You don't need something like titanium – the most expensive and durable option – because you won't be taking a city bike out for mountain biking or trail riding.
At the same time, you may encounter mud, smog, exhaust, and other elements when communicating in a city. For this reason, I don't love steel either, as steel can corrode.
My top choice would be carbon, which provides comfort, reliability, and durability. It's slightly heavier than aluminum but still fairly lightweight. Aluminum is not a terrible choice for a city bike, with lightweight construction, lower price, and rust resistance. Still, if you have the budget, a carbon frame is ideal for a city/ urban bike for commuting.
Which Bike Saddle is Most Comfortable?
The best bike saddle for a city bike is, of course, a little different than what you'd look for in a mountain bike. Look for a non-slip construction that's relatively breathable while offering some cushion near your tailbone. A flexible saddle is a great option, but it needs to have proper support.
A wider saddle is more comfortable, and a scooped shape accommodates your body in a way a straight and rigid saddle, optimized for speed, does not. For commuting, consider a material that holds up well against weather, wicking away precipitation. To condense my thoughts, I recommend:
Gel or Foam Cushioning ( Gel is more comfortable but compresses quickly; foam is still supporting a little firmer)
Synthetic, Weather-Resistant Cover: A synthetic fabric, such as nylon, polyester, and/or microfiber is a reasonable choice, but you want something water-resistant and breathable.
Full Coverage: I recommend a comfort saddle over a performance saddle. As far as a center cut out, cutouts make a saddle more breathable and help relieve pressure. However, the most important aspect is a saddle that's wide enough and proportionate for your hips.
What is an Urban Bike Tire?
Urban bike tires should be relatively light with less rolling resistance. A 27.5″ wheel is desirable for commuting in the city– suited for moderate distances and speedier than a larger wheel, though you can go smaller for lighter and speedier. Look for a tire that's puncture-resistant for any potholes you may encounter, as well as rolling resistance.
Are Disc Brakes Better than Rim?
You'll have a choice of disc vs rim brakes for your commuting bike. Rim brakes are cheaper and simple to use but I would almost always recommend disc brakes over rim brakes for your daily commute. They're smoother and less variable in different weather conditions, which is important for commuters. You'll have more control over stopping quickly and efficiently.
Are Hydraulic Brakes Better than Mechanical Ones?
If you decide on disc brakes for your city bike, you must also decide on mechanical vs hydraulic disc brakes. Hydraulic brakes will always be more expensive and require far less force to break.
By using fluid to stop vs direct force, hydraulic brakes are more powerful. I do think you can get by with mechanical brakes for a city bike, but the busier the commute, the more I recommend hydraulic brakes.
Do Citi Bikes Have Baskets?
As a bonus, look for bikes with accessories. The best city bikes offer ways to make your commute more efficient. Baskets, racks, fenders, and even lights and even bells.
This makes the best use of your space and makes commuting easier and safer. Of course, it doesn't need to have all of these accessories, but it's a bonus– and there should be a way to add such accessories. Lights and bells are particularly important for safety.
Are City Bikes Electric?
Some city bikes are e-bikes, though many are not. E-bikes are powered with pedal assistance making them easier to ride. Some commuters like e-bikes as you're less likely to work up a sweat- though this comes with obvious disadvantages as well. You won't get in as much of a workout.
E-bikes are pricier and also require challenging. I don't think an e-bike is necessary for commuting, though some may prefer them for longer commutes.
How Much Does a Good City Bike Cost?
I wouldn't recommend going under $500 for a good city bike, but it is plausible to find a great opinion under $1,000. You don't need to spend as much money as you would on a mountain bike, but you may spend a little more than an average road bike. Of course, paying attention to quality, make and features is likewise important.
Is the Cannondale Bad Boy 1 Worth It?
With my extensive criteria in mind, I want to take a look at the Cannondale Bad Boy 1 and guide you through every feature. I'll start by discussing Cannondale's reputation as a company then investigate everything from wheels to gears to saddle.
Is Cannondale Still a Good Brand?
Cannondale bikes are owned by Giant, the world's largest manufacturer. Cannondale has maintained its reputation as a decent brand, offering practical bikes for everyday use. As a brand, it's most well known for entry bikes, as less so for top-end features.
But these bikes are popular for their value and practicality. Cannondale is more expensive than popular brands, though they tend to spruce up their entry bikes.
Are All Cannondale Bikes Made in the USA?
Cannondale stopped making bikes in the USA when it moved manufacturing from Pennsylvania to Taiwan in 2010, likely to cut costs.
How Do I Know what Size Cannondale Bike I Should Have?
I will say that Cannondale makes finding the best bike size easy. I recommend checking out the full Cannondale Bike Sizing Guide Here. Note that Cannondale bikes are unisex. The Cannondale Bad Boy I is available in standard sizes-small, medium, large and extra-large.
Is a Cannondale Bad Boy a Mountain bike?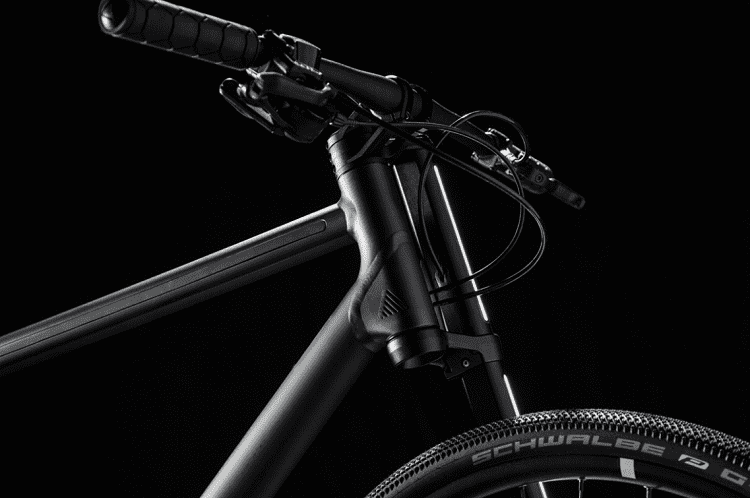 The Cannondale Bad Boy I is a city/ urban/ commuter bike, not a mountain bike. The sleek, stylish black bike is touted as a "forward-thinking bike" offering great visibility and durability. At a price that is about two times that of some competing brands, I was struck by the impressive presentation, but also left wondering about the value for the price.
How Do You Charge a Cannondale Bad Boy?
One reason for the higher price is the added accessories for commuting. The fork features a SuperNovel LED light strip plus a USB rechargeable battery and a steerer. I like the added features for safety, and charging is pretty simple– you just need a USB connecting cord.
Where Can You Use the Cannondale Bad Boy I?
The Bad Boy is best suited for commuting and casual rides in town, both in smaller towns and crowded cities. I respect that Cannondale is not trying to market outside the bounds of its niche as an urban bike. I wouldn't take this bike out on trails or in rough conditions, but it's firmly within its role as a commuting bike.
How Many Gears Does Cannondale Bad Boy Have?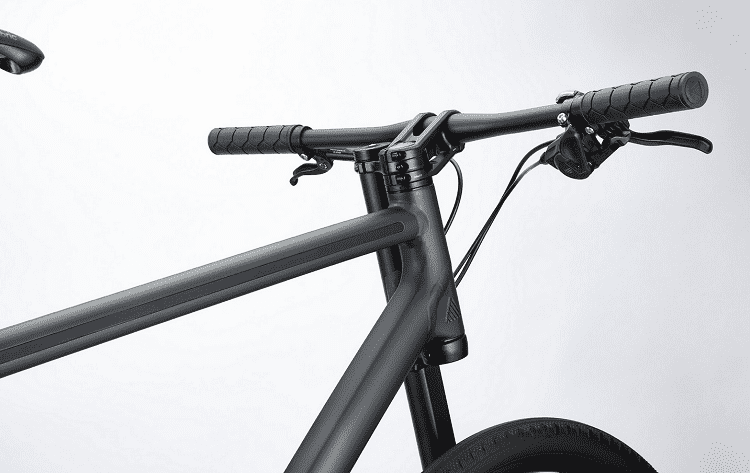 The Cannondale Bad Boy I features an 8 speed Shimano Alfine gear set. This may not seem like a super impressive number of gears, but I argue that this is just fine for a commuting bike.
It's an internal gear hub by a great brand for smoothing transitioning as you need. Shifting is practical for a daily commute. It's seen in both e-bike and regular bike models and is a decent choice for the purpose.
What Materials are the Cannondale Bad Boy I Made Out Of?
The Cannondale Bad Boy I is made out of aluminum alloys for the mainframe, which provides a lightweight though not as durable frame as some city bikes. It is rust-resistant, so that's a plus. The spokes are made out of stainless steel, however, which can rust. While these are reasonable materials for a city bike, I'd love to see the stainless steel swapped out.
How Much Do Cannondale Bad Boys Weigh?
The Cannondale Bad Boy weighs around 24 pounds. The alloy frame is lightweight but still suitable for an urban bike.
What is the Cannondale Bad Boy I Saddle Like?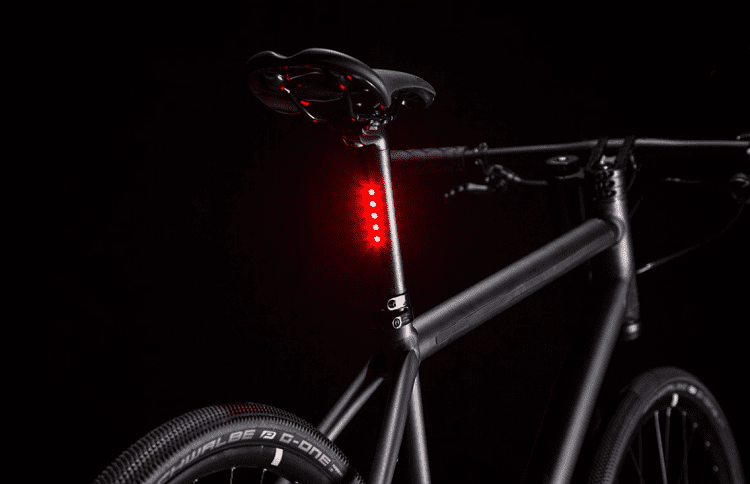 The seat post is a Fabric Scoop Radius Elite. The Fabric Scoop Radius Elite is made out of flexible nylon and a microfiber cover. While it doesn't have gel for ultimate cushioning, it does have a soft foam layer. It's both relatively responsive and lightweight, and it's even won awards for its category.
Nylon is known to be durable and weather-resistant, so that's another plus. The full coverage and scoop shape make it a good fit for a comfortable ride.
What Handlebar Does the Cannondale Bad Boy Have?
The handlebar on the Cannondale Bad Boy I is a traditional riser bar. The relatively flat handlebar is well suited for visibility, control, and comfort, not speed. The slight flare makes things more comfortable, coupled with silicone cell grips for support.
What are the Brakes Like on the Cannondale Bad Boy I?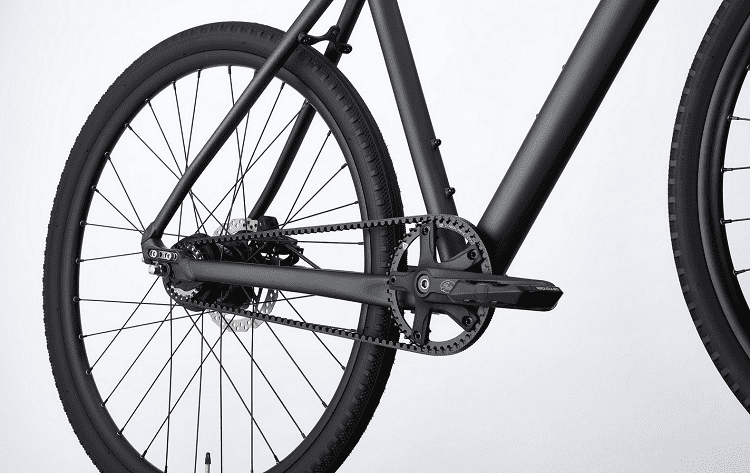 It's good news for the brakes. Cannondale Bad Boy I features Shimano MT400 hydraulic disc brakes. These brakes borrow from mountain bike brakes, but they retain a sleek and lightweight design suitable for a city bike. They're supported with mineral oil for powerful braking and smooth operation, even during inclement weather.
What Tires Does the Cannondale Bad Boy I Use?
The tires are WTB Byway, which is 27.5″, a good option for a city bike. These tires are slim, with a supportive tread and outer knobs. The tubeless construction offers better traction and is less likely to run into flats. The model in particular offers punctures protection, which impressed me.
Frequently Asked Questions
Question: How Heavy is the Cannondale Bad Boy 2?
Answer: The Cannondale Bad Boy 2 comes in at 26.8 lbs and features an aluminum frame.
Question: What Does a Cannondale Bad Boy 3 Weigh?
Answer: The 2019 Cannondale Bad Boy weighs 27 lbs and ships with a rigid aluminum frame.
Question: Is Cannondale Trigger Discontinued?
Answer: The 2018 Cannondale Trigger was discontinued for a new form of a Trigger. Cannondale updated its model by swapping out the pull-shock system for a full suspension. This provides a hardier model and a more comfortable ride and was a great update.
Question: How Do I Find Out What Year My Cannondale Bike is?
Answer: There are two ways to find out what year a Cannondale bike is from, which is important if you're planning to sell or buy a used bike. Cannondale uses a serial number and lettering system. Look for the two letters at the start of your model's serial number. Years are marked by letters J to M, and months by A through L.
Question: How Fast Can a City Bike Go?
Answer: While some city bikes can go faster, you can expect an average speed of up to 18mph. City bikes are designed to balance form, function, and comfort.
Final Thoughts
The Cannondale Badboy 1 is a little pricey, but there's a lot I admire. High-quality hydraulic brakes, a comfortable saddle, smooth gears, and a well-built frame, all with some great accessories, make it stand out from other city bikes.
The biggest downside is that I feel it's a tad pricey for the materials of the body and spokes. It's designed well for its purpose, and it's certainly an attractive and comfortable bike. In truth, there is no best city bike, just one that fits your needs for budget, comfort, and features.
Interested in this model as your city bike? Buy the Cannondale Badboy 1 Here.
Final Buying Recommendation
Love the hydraulic brakes, gear configuration, and comfort of the Cannondale Bad Boy 1 but want to save a little money? I recommend the Amsterdam 8 Speed as an alternative. It's a well-built city bike for commuting and is a great price for the value.