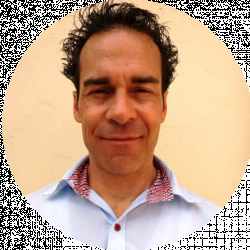 Latest posts by Douglas Bloom
(see all)
The Raleigh is one of the oldest and popular bicycle makes on earth. The manufacturer marked 130 years' celebration in the bicycle manufacturing industry back in 2017.
The early 1940's Raleigh Clubman bicycle model was famous for many purposes during the post-World War I era. Its uses ranged from roadway racing, time-based trials as well as multi-day trips. Nowadays, the Clubman has changed exceptionally in terms of its geometry. The modern geometry marks with a Reynolds 520 framed steel with a well-defined intact fork shape.
Raleigh Clubman Bike Review
Over the past years, Raleigh, the manufacturer, has worked actively to retain most indigenous features and characteristics. On the same note, he has also tried to include the modern constituents to the bicycle to meet up with the expectations of a good standard commuter, an effective sport touring, and a lengthy distance bicycle.
The Clubman is a perfect bicycle for club trip rides and daily commuting chores. It's also majorly used to cater to the requirement of long and short-distance trips. Even if the retro attributes of the bike may not be appealing to all, whoever treasures the bicycle's classic styling will realize that it will always get them to their destination, notably with some old-timey speed and style.
The Structure and Components
The Raleigh Clubman bike is made using a steel frame. The steel frame ensures flexibility and luxury while making long rides. It also ensures that the strength and austerity to load up the bicycle with modern gear are in place. The steel frame consists of several steel braze-on, a pump peg, necessary mounts for linking a rear rack, and a chain holder. It also comes with bottle cage bosses of two pairs, rear, and front fender mount as a chainstay bridge which has drills.
Elements like the latest Shimano's 2* 10-speed Tiagra propelled transmission, comprising of a 12-30 rear cassette and a 50/34 crankset, will steadily be valued for their adept shift ability. Regardless of the MTB being used to meet the numerous modes of cycling, recent versions of the bicycle gravitate to being more goal-oriented towards two major aspects i.e. racing and speed.
However, the Raleigh bike can refer to an all-rounder fast tripper, audax, and randonneur type. The MTB has a 39½"/1,000 and odd millimeters long wheelbase, consisting of a 72° head angle attached to a 2″/50mm fork rake, and clearance for 28mm tires and mudguards. It also contains caliper-made brakes with all the eyelets a rider could ask for and a brooks leather saddle.
It is a breeze to attach a rear rack to the Clubman, but it is tentatively more difficult to install a front rack to the bicycle. This difficulty is because of the absence of braze-ons for typical front rack mounting in the front fork.
However, the Raleigh Clubman comes with toe clips and pedals that will fit most riders perfectly. You can replace the pedals and toe clips to fit riders with larger or shorter shoe sizes. Serious owners will always change them after a short period.
There are various items in the MTB, which usually fade and rip off quickly. They include the bicycle handlebar tape and the bikes' tires. They are majorly designed and suited for local commuting rather than for long-distance rides. The wheels that come with the bicycle can still manage to carry out a fairly significant riding even though they are not of the best quality in the world. This means they require replacement after a few thousand miles.
Purchasing & Associated Costs
Upwards of $1000 is the approximate retail price of the Raleigh Clubman. To purchase, test drive, or even place an order for a new bike, you need to contact a Raleigh dealer in your area. However, if at the end of the touring season, you find the bike on sale, you may get it for a few hundred dollars. The Clubman thus becomes one of the most affordable lightweight touring bicycles in the international MTB market.
The Raleigh Clubman usually rides fast and handles more like a racing bicycle when at around 24 pounds. It also puts up with any weight added to any other touring bicycle.
It's the ideal bike for those riders who prefer riding fast and light. Whereas the gearing design isn't for vigorous uphill sections, cyclists who are strong enough can manage to remain in a seated posture for up to a 16% slope grade. Anything sloppier than this will require a standing struggle posture or a frustrating uphill walk.
Some bend is formed by the MTB's steel frame, which at times creates a little nerve-racking irritation. Nevertheless, you realize that it's the flex in the frame that swallows up the smaller bumps on the road and offers you the luxury you require when having longer rides. When riding down through large hills, the bicycle is usually unbelievably stable, handling like a dream. The bike's design has speed at heart, and that's what you can always expect to do with it.
The compact Shimano Tiagra 50/34 crankset is one of the good and bad things about the Raleigh Clubman. One is likely to develop an attitude relationship towards this choice in gearing.
High gears are favorable on a flat or downhill section. However, climbing may be one of those strenuous exercises. But once on the hilltop, all the pain you just endured will be gone, and you'll highly enjoy the fact that you are still riding the famed mountain bike.
Various Sizes and Assembly
Raleigh Clubman is categorized into eight different sizes to meet different rider's priorities. They include;
48 cm frame suited for rider height: 5'0″ – 5'2″
50 cm frame suited for rider height 5'2″ – 5'4″
52 cm frame suited for rider height: 5'4″ – 5'7″
54 cm frame suited for rider height: 5'7″ – 5'9″
56 cm frame suited for rider height: 5'9″ – 5'11"
58 cm frame suited for rider height 5'11" – 6'0″
60 cm frame suited for rider height: 6'0″ – 6'3″
62 cm frame suited for rider height: 6'3″ – 6'5″
The Clubman is delivered when it is already approximately 90% assembled. The only thing usually required is some minor adjustments and shifting of the brakes. An assembly guide will help and guide you to finish up assembling your bike at a lower cost. Nevertheless, if you incur complications when assembling the bike, you may seek assistance at your nearest bike shop for a small fee.
Other Clubman Models
Clubman Carbon and Clubman Alloy are also models of Raleigh.
Clubman Alloy
The Clubman Alloy performs relatively well on any pavement, and regardless of the conditions, they can as well handle long road miles. Despite being light and sleek, it's also retro responsive and comes with a classic rando styling. In severe weather conditions, it can stop, thanks to its mechanical disc brakes, which provide exceptional stopping power.
This model comes with a tapered head tube for providing extra stiffness and front and rear thru-axles. It also contains fenders that protect the bike from dirt and mud during wet weather.
It's also fitted with an endurance frame geometry and Shimano Sora 18-speed STI shifters for the perfect gear ratio. This Clubman heritage bike can perform various tasks ranging from commuting to riding rougher roads. It is the bike a good rider would look for in rain or shine weather.
The Clubman is up for just hanging close to home or even for a high-paced adventure. All while being easy on the eyes, we can confirm this type of Clubman to be a reliable, utilitarian companion for the one-bike person. In the markets, it's available at approximately $700.
Clubman Carbon
The Clubman Carbon is a road-designed bike that serves different purposes like commuting to base miles and riding on rough pavements. It is a retro-responsive, cool, and lightweight bike made with premium materials and classic rando typing. It comes fitted with a matching bar tape and a premium brooks cambium, and a Raleigh trademark script logo.
Courtesy of the high modulus carbon frame, the bike is light, stiff, and responsive. It's also fitted with an endurance frame geometry and a Shimano Tiagra 20-speed STI shifter. This model also comes with a tapered head tube and the front and rear thru-axles—mechanical disc brakes and fenders.
Raleigh Buying Guide
The information below is features and factors that one needs to look for when selecting a good quality Raleigh Clubman mountain bicycle without breaking their budget.
Historical Brief
These Clubman bikes were, for the first time in history, manufactured in the year 1885. The founders were Paul Eugene Angois and Richard Morris Woodhead.
The third partner in their business was Michael Ellis, who was the major business financier. The brand name for the Raleigh bicycle originates from the famous Raleigh Street where their shop was located. Nottingham Guardian provided a marketing tool platform for the Raleigh bike advertisement.
Nowadays, when you want bikes that will not break your bank, Raleigh bikes are one of those go-to choices. However, there are also other high-end brands of the Raleigh bike which you can browse online.
Raleigh Bikes Sub-types
Just like other MTB brands, Raleigh also has numerous brands for its mountain bicycles. For cheaper brands, you can go to Talus and Talus 2. The prices will range between $300 to $400. Generally, the Raleigh MTB brands that fetch a higher price are Tekoa Comp, Ziva Comp, and Skan Sport.
You should always note that the quality of the bike and its price are usually directly proportional. For you to obtain the best quality, you must be willing to part with more dollars. Nevertheless, it would be best to weigh the associated benefits to the cost when making your selection.
Classifications of Mountain Bikes
Under the Raleigh MTBs, the subtypes usually depend on their functions and features. These sub-classifications of the MTBs include fat bikes, trail bikes, cross-country MTBs, and all-around mountain bikes. When selecting which classification to reward yourself with, you have to ask yourself, "What will be the main purpose of my MTB?"
For making casual rides on rough and paved terrains, trail mountain bicycles are the preferred choice. On the other hand, a cross-country mountain bike is the most ideal if you wish to speed on trails with powerful climbing prowess.
Suspension
You will need to deliberate on its suspension and brakes for a comfortable and safe ride on your Raleigh MTB. In this section, we focus more on the suspension bit. Suspension is categorized into three sub-types.
They are hardtail, rigid, and full or dual suspension sub-types. Among all these sub-types, a dual suspension is a best-preferred choice. Bikes fitted with a full suspension always have shock-absorbing springs located in the bike's front fork and rear section. This suspension permits the absorption and cancellation of shocks from both ends.
Nonetheless, the hardtail suspension is marked as the most common sub-type because of its cheapness and effectiveness. Its shock-absorbing system is located in the front fork of the bike. With this in place, you feel bumps as you head towards rocky surfaces.
Finally, the most standard suspensions for those cheaper bikes are rigid suspensions. They lack suspension springs on either end of the bike.
Bike Tire Size
When selecting the ideal size of your bike tires, you will need to contemplate your stature. The right wheel size for those with heights ranging between 4 feet to 5.1 feet is 24″. Most of the adult mountain bicycles will have a wheel size of either 26″, 27″, 27.5″, or 29″.
For those with heights ranging between 5.7 feet to 6 feet, a 29″ bike tire will be the most suitable for them. A 27.5″ wheel size tire will travel faster and longer as compared to a 26″ sized wheel. In addition to this, you get better control of your bike when riding on 27.5″ bike tires.
Materials for the Bike Frame
When you target to have a cheaper Raleigh mountain bike, you should expect to have a stainless steel frame. Despite having superior resistance against corrosion while being highly durable, steel frames have a setback for having more substantial weight.
In the meantime, there are also other available materials for your MTB frame. These materials include titanium, aluminum, and carbon fiber. Amongst these materials, the most expensive in the market is carbon fiber, followed by titanium. When compared with stainless steel and aluminum, both carbon fiber and titanium are lighter and more durable.
Nonetheless, you still have to check on your planned budget and see how much you are willing to spend on your bicycle.
Speed Settings and Gear Shifters
If you compare mountain and road bikes, their major difference will be their distinct capabilities to conquer terrains. Road bikes are designed for paved surfaces. They offer reliable, fast, and efficient rides on smooth and concrete textured surfaces.
In contrast, mountain bikes have the prowess of riding on various road surfaces. They are designed to carry out an effective ride on paved as well as off-road surfaces. For this to happen, MTBs are fitted with variable speed settings.
When you want to make changes to your speed setting, you will use your gear shifters. The thumb gear shifters are directly connected to the front and rear derailleurs. Shimano F/R derailleurs are the perfect choice for most entry-level Raleigh mountain bikes.
To effectively determine the speed setting number of your Raleigh MTB, you multiply the number of rear cassettes and the front sprockets. For example, a 21-speed MTB has seven back recordings in addition to three front gears.
Brakes
A Raleigh mountain bicycle has two types of brakes; disc and rim brakes. The latter is common for cheaper bikes because of its affordability, easiness of replacing, and maintenance.
Disc brakes, on the contrary, offer more consistency in their braking force. They are more expensive cost-wise and also in terms of their maintenance. Disk brakes can also be categorized as either cable or hydraulic. Hydraulic disk brakes are more expensive than cable types. Conversely, the hydraulic disc brakes provide more consistent and reliable braking power.
Raleigh Clubman FAQs
Question: What is the Best Size for Clubman?
Answer: When you are shopping for a Raleigh Clubman, you notice there is a rider height just beneath the size. Use it to get a bike size that matches your height range. For more detailed measurements, go to the geometry section of the Clubman you want to buy. If you are not satisfied, you can contact their support team. Scroll down to the "Contact Us" section or call them at 800-395-9549.
Question: Can I Return a Clubman I Purchased on Sale?
Answer: If you see any Raleigh Clubman on sale, it means you can never exchange or return it. A refund or store credit is never issued for any Raleigh sale bikes. Check out the company's Return and Exchange Policy to get a better idea of their return and exchange policy.
Question: Can I Return or Exchange a Clubman I bought Using a Promo or Coupon Code?
Answer: Yes, you can. All bikes purchased using a promo or coupon code can be returned as long as it is within the eligibility window. For example, let's say you purchased your Clubman using a promo or coupon code. You get a refund of the amount you paid after the discount you applied.
Question: Why Did My Clubman Come with Different Parts from the Specs Listed on the Website?
Answer: Unfortunately, sometimes decals, paint colors, components, or other materials are unavailable after production has started. When such situations arise, the company has to make changes after photos and specs have been published. The manufacturer strives to make substitutions of similar or better quality compared to the original. This ensures the consumer gets components and other materials that are similar or better in quality.
Question: Why is the Color of my Clubman Different from the Photo on the Website?
Answer: Different devices and monitors display colors differently. Raleigh makes an effort to use images that represent the colors of the Clubman as accurately as possible. However, they cannot guarantee exact consistency between the true color of the bike and what you see on your display. Contact the support team if the color is completely different. For example, if you get something white and you ordered something gray, contact them.
Clubman Conclusion
The Raleigh Clubman is an excellently good, uber-cool, and everyday MTB that will get you to your destination in speed and style. In terms of cost, the Raleigh Clubman is the perfect fast commuter. It has a splendid riding frame fitted with decent parts giving it a regular admiring glance.
For people who prefer traveling fast and light and like to ride without the three main chainrings, then the Clubman is the ideal bike for them.