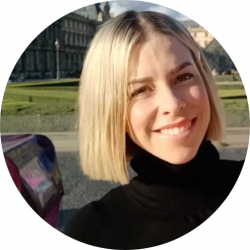 Latest posts by Jodie Chiffey
(see all)
The ability to maintain balance under a heavy load, sturdy frames, and adaptability to different terrains are some of the most important traits a touring bike should have. In this Salsa Marrakesh review, we're going to examine the capacity of these bikes to handle the weight and keep a cyclist comfortable.
Marrakesh is Salsa's line of world touring bicycles composed of several models that have slightly different features. Hence, the drivetrain, components, and wheels aren't the same on all models, but their performance capabilities are similar.
So, in this article, we're going to take you through the most important features of the bikes from the Salsa's Marrakesh series and help you decide if any of them should be your go-to touring bike. Check out our guide to the best beginner road bikes if you're getting ready to take your cycling skills to the next level.
Key specifications of the Salsa Marrakesh bikes
The specifications in this table are for the Marrakesh Sora model. Bear in mind that the specifications of other models are slightly different.
| | |
| --- | --- |
| Frame | Marrakesh triple-butted CroMoly |
| Fork | Marrakesh CroMoly |
| Brakes | TRP Spyre-C,160mm |
| Saddle | WTB Volt Sport |
| Chain | Shimano HG93 |
| Tires | Tubeless-ready Teravail Rampart 700c x 42mm |
| Available sizes | 50cm to 59.5cm |
| Latest price | Check the latest price |
Core features of the Salsa Marrakesh bikes
When it first hit the market back in 2015, the Salsa's Marrakesh bike was available in flat bar and drop bar versions.
In the meantime, the brand released several versions of this touring bike, and currently, you can choose between the Marrakesh Sora, Marrakesh Drop Bar Brooks, Marrakesh Deore, and Marrakesh Alivio models.
Even though their components are not the same, all models have the same frame equipped with numerous attachments and racks that enable you to arrange the cargo evenly.
Moreover, the visual appearance of all the models from the Salsa Marrakesh series is nearly identical, as the most significant difference between them is the color. These bikes are built to tackle all types of road conditions, but you shouldn't have unrealistic expectations if the trail is extremely muddy.
Go through our guide to the best cyclocross bikes if you're searching for a fast bike that has a rigid frame.
Geometry
All of the Salsa Marrakesh models are available for cyclists with different heights, and their lengths vary from 50cm to 59.5cm. The manufacturer recommends the 50cm models to people who are between 4'10'' and 5'2'' tall, while the 59.5cm models are best suited for people taller than 6'1''.
The stack length ranges from 21.2'' for 50cm models to 24.6'' for the 59.5cm versions of all Salsa Marrakesh models, while the maximum standover height 33.2''. The headtube angle is the same for all sizes of these bikes except for the 50cm that has a 69.5-degree headtube angle.
The size of a Salsa Marrakesh bike affects its reach that spans from 14.2'' to 15.4''. It is also worth adding that wheelbase dimensions are also affected by the bike's size, so a 50cm Marrakesh bike will have a 41.0'' – 41.6'' wheelbase, and 59.5cm models come with a 42.9'' – 43.6'' wheelbase.
Read our guide to the trail-ready mountain bikes to learn more about bikes that have different geometries than touring bikes.
Frame
Each model from the Salsa Marrakesh series has the same Marrakesh triple-butted CroMoly frame. This steel frame is rigid, enabling you to ride this bike through rough terrains without too much difficulty.
Despite their durability, strong impacts can damage the structure of the tubes, so if you dent the frame of your Salsa Marrakesh bike, you should take it to the repair shop immediately because the bump may affect the bike's performance.
All Marrakesh bikes are equipped with the same Marrakesh CroMoly steel fork that can be easily replaced for a different model. However, you should keep in mind that these frames are not compatible with suspension forks.Besides, none of the models from the Marrakesh series is equipped with rear shocks, although you can install them if you want to improve the bike's shock absorption abilities.
The color of the frame depends on the model, but you should bear in mind that the manufacturer doesn't offer a wide range of color options. Go through our guide to the best road bikes you can get for less than a thousand dollars if the Salsa Marrakesh models exceed your budget.
Drivetrain and components
Drivetrain and components are what sets different Salsa Marrakesh models apart since the headset, cassette, or brakes and rotors might not be the same on all models.For instance, the Marrakesh Deore and Marrakesh Drop Bar Brooks models utilize the Shimano Deore front derailleurs and Shimano Deore Shadow SGS rear derailleurs.
However, these two models don't have the same cassettes because the Marrakesh Deore is equipped with the SunRace CSM90 9-speed 11-34t cassette, and the Marrakesh Drop Bar Brooks features a Shimano Alivio HG300 11-34t cassette.
These two models have Hayes CX-Expert, 160mm brakes, and rotors, while the Marrakesh Sora and Alivio are fitted with TRP Spyre-C, 160mm brakes, and rotors.
It is worth adding that all bikes from the Marrakesh series have different types of WTB Volt seats except for the Marrakesh Drop Bar Brooks that comes with the Brooks B17 medium seat.
Check out our guide to finding the best road bike saddle if you don't think that the seats on Marrakesh touring bikes are comfortable.
Wheels
Marrakesh bikes don't have the same wheels since the Deore and Drop Bar Brooks models come with the Deore QR 36h hubs, WTB ST i19 tubeless-ready rim, brass nipples, and 2.0 spokes. Either of these models ships with Maxxis Roamer 700 x 42mm tires that have a Kevlar inside wall.
On the other hand, the Sora and Alivio models are equipped with the Shimano M475 QR 36h hubs, WTB ST i19 tubeless-ready rim, brass nipples, and 2.0 spokes. These Marrakesh tour bikes utilize Teravail Rampart 700 x 42mm tubeless-ready tires.
Removing fenders from a Marrakesh bike will enable you to install 700×50.8mm tires, but you should keep in mind that by doing so, you'll increase the weight of the bicycle that already weighs more than 30lbs. In addition, finding a spare 29-inch tire while you're on the road can prove to be quite a challenge.
Customization options
Instead of purchasing a trail-ready bike, you can choose to get the Marrakesh Frameset and buy the wheels, tires, and all other components separately.
The Marrakesh CroMolly frame and fork weigh around 8lbs, which enables you to build a bike that is lighter than the bike you'd get from the manufacturer.
Assembling a touring bike on your own isn't an easy task, but finding a bike shop that will make the custom Marrakesh build for you shouldn't be too difficult.
This enables you to choose the chain, cassette, or brakes and rotors for your bike while having a rigid frame that helps keep the bike balanced even while it's carrying a lot of weight.
The frame comes with three bottle cages, as well as the Alternator 135 Low Deck rack that lets you decide how you want to arrange cargo you're carrying with you to a trail. Read our guide to finding the best MTB handlebars in case you want to make a custom Marrakesh build.
Comfort level
Large tires and the Promax 27.2 x 350 mm seat post that features a built-in suspension absorb the shocks the bike takes while you're riding over uneven terrain. In addition, all Salsa Marrakesh models come with adjustable saddles that enable you to stay comfortable during long rides.
Like all touring bikes, Salsa Marrakesh is designed to keep the cyclist comfortable even on the roughest patches of the trail. You shouldn't expect high-speed performances from this bike as it is too heavy to compete with budget-friendly mountain bikes.
All Salsa Marrakesh models have a powerful braking system that enables you to keep control of the bike while covering a steep downhill section of the trail. You can carry up to 92.5lbs of cargo on this bike, as its rear rack can handle up to 59.5lbs of weight, and its front rack supports up to 33lbs of weight.
Check out these bike upgrades that may increase the comfort level of the Salsa Marrakesh model you own.
Price and warranty
The cost of a Salsa Marrakesh bike depends on the option you choose since if you just want to get the frameset, you'll have to spend around $900. For an additional $600, you'll be able to get the Drop Bar Brooks model, while the Marrakesh Deore is going to cost you $1.599.
The Sora and Alivio are the most expensive models from this series, and they can be purchased for $1.799. The manufacturer doesn't offer a warranty for the entire bike, as the warranty covers only certain components.
This means that the Salsa Marrakesh frame will be under warranty for 5 years, while all other Salsa components are going to be covered by a three-year warranty. The damages that occurred as the result of inadequate assembly and irregular maintenance aren't included in the warranty.
Go through our guide to the best carbon fiber road bikes if you need a lighter and faster bike.
The pros of the Salsa Marrakesh bikes
High-quality components
Every detail on a Salsa Marrakesh bike is carefully chosen to support cyclists on long trails. The rigid frame, versatile drivetrain, or incredible stopping power of the bike's brake system are some of the reasons why it is so popular among backpackers.
Excellent load management
The Salsa Marrakesh will retain perfect balance even if you put 90lbs of weight on it. Such impressive load management capabilities enable you to carry all the gear you need to stay on a trail for weeks.
Five-year frame warranty
The manufacturer issues a five-year warranty that protects the bike's frame from all craftsmanship defects during that period. In addition, you'll get a three-year warranty for all other Salsa components, and a one-year warranty for the bike's apparel.
Suitable for all types of road conditions
Salsa Marrakesh performs equally well in on-road and off-road settings, so you can use it to commute to work or explore a trail you choose for several weeks. Models from the Marrakesh series might struggle to go through muddy parts of the road.
Durable tires
You'll be able to cover a few thousand miles before having to worry about replacing the tires. All models feature 700c x 40mm tires that help absorb the shocks the bike takes on rough trails, but you can also upgrade to 29 x 2.0 tires if you choose to remove mudguards.
The cons of the Salsa Marrakesh bikes
Salsa Marrakesh bikes can be heavy
Despite having a lightweight frame that weighs a bit more than 8lbs, the Salsa Marrakesh bike usually weighs over 30lbs. This can become an issue if you want to travel by bike to another continent or if you have to carry it over a portion of the trail.
Finding replacement tires might be difficult if you're touring outside U.S and Europe.
You might struggle to find a replacement tire for a Salsa Marrakesh bike if you decided to explore trails in developing countries since local bike shops don't always have 700c x 42mm tires.
The best alternatives to the Salsa Marrakesh bikes
Salsa has been upgrading its Marrakesh bikes since it released the first model from this series. As the result, you can choose from several models that have different components, but similar performance capabilities.
All major touring bike brands release new models frequently, which makes it difficult to keep track of the latest industry trends. We've selected some of the best alternatives to the Salsa Marrakesh bikes so here's what they have to offer.
Read our guide to the best fat bikes in case you need a bike you can ride in extreme weather conditions.
Fuji Touring Disc
A Shimano Deore 10-speed cassette, Reynolds 520 double-butted Cr-Mo steel frame, or TPR Spyre C mechanical brakes are among the features that make the Fuji Touring Disk one of the best touring bikes on the market.
This Fuji's model is available in seven different sizes, including the XXXL option for people taller than 6'5''. The bike's geometry boosts the cyclist's endurance because the tall headtube and long chainstay enable them to stay in the upright position.
The competitive price is also one of the advantages the Fuji Touring Disc bike offers since you can get this model for less than $1.300.
Kona Sutra
Coming from the manufacturer of some of the most iconic bikes made in the last 30 years, the Kona Sutra combines the brand's stylish look with remarkable features.
The Kona Chromoly butted frame and Kona Project Two Chromoly Disc Touring fork are rigid enough to withstand even the most challenging road conditions. This model utilizes the Shimano Deore chain as well as the Shimano Deore 10-speed freewheel.
Kona Sutra comes with a WTB ST i23 TSC 2.0 rims that are equipped with the Schwalbe Marathon Mondial 700x40c tires. This drop bar touring bike features a Brooks B17 leather saddle, front and rear racks, and numerous water bottle attachments.
Trek 520 Grando
A brief look at the Trek 520 Grando's will impress even the cyclists who expect only the best from their touring bikes. The steel Trek butted Chromoly disc touring frame comes with the rack and fender mounts, while the 520 alloy disc turning ThruSkew fork also features a rack mount.
The brand lets you choose if you want to build your own bike around the Trek 520 Grando's frame or get a bike with all components. If you opt for the second option you'll have to spend a bit less than you'd spend on a Salsa Marrakesh Sora or Alivio model.
Frequently asked questions about the Salsa Marrakesh bikes
Question: How durable is a Salsa Marrakesh bike?
Answer: The band released the first Salsa Marrakesh bike just six years ago, so at the moment it is difficult to say how durable it is over a ten-year period.
Question: Can I get a Salsa Marrakesh bike in a custom color?
Answer: Unfortunately, the manufacturer offers bikes from the Marrakesh series in a limited range of colors, and you can't request a model in a particular color. You should contact a local bike shop if you want to paint the frame of your Marrakesh bike.
Question: What is the maximum size of the rear brake rotor I can install on a Salsa Marrakesh bike?
Answer: The models from the Marrakesh series are compatible with 160 to 180mm rear brake rotors.
Question: How many bottle cages do Salsa Marrakesh bikes have?
Answer: There are three bottle cages on all Salsa Marrakesh frames, while the additional Three-Pack mounts on fork legs extend the bike's storage capacity to five bottles.
Our verdict: Does the Salsa Marrakesh bike outperform its competitors?
You won't be able to truly enjoy the scenery on the trail if you're struggling to keep balance and control over your bike. So, if you're planning to stay on a trail for several days or weeks you'll need a bike that lets you carry a lot of cargo with you while keeping the balance.
Touring bikes from the Salsa's Marrakesh series enable you to carry more than 90lbs of cargo and still move through challenging terrains with ease. We recommend choosing the Marrakesh Sora model because of its durability and versatility.
However, if the Sora's price tag is simply too much for your budget you should consider getting the more affordable Marrakesh Deore model. Was this Salsa Marrakesh review useful?
Let us know in the comments or continue reading our Thousand Helmet review if you need bike gear that will keep you safe on the trail.