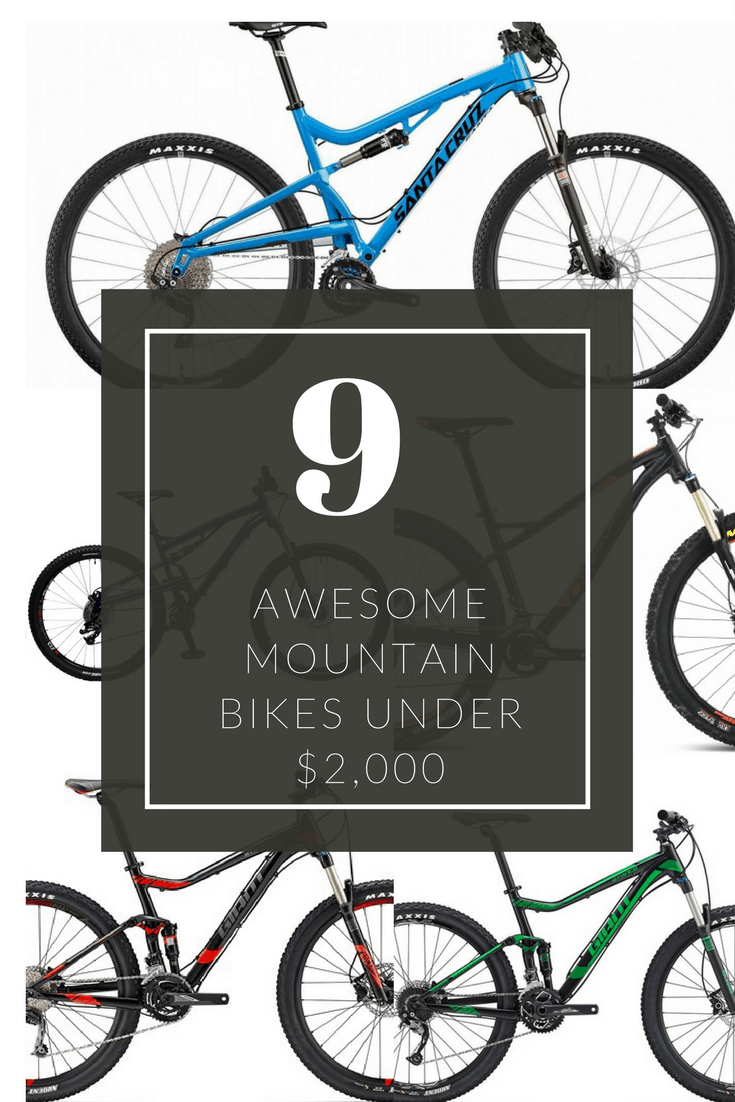 Flying over rocks and dirt on a bicycle has been an obsession for cyclists from the beginning. Mountain bikes have an incredible evolution from early "klunkers" to the current batch of most confidence-inspiring machines the industry has cooked up today. Mass-production and technology trickle-down has kept prices stable so that most of us can afford a fun, durable, capable bike without taking out a loan.
Many of the current mountain bikes around $2,000 are the perfect option for someone who is new to the sport but doesn't want to mess around with an entry-level bike, or experienced riders looking to replace an older bike. Two grand might sound like a lot of money for a bicycle. However, it is the current market value of a bicycle that is masterfully designed and equipped to handle the abuse and challenge of modern mountain biking. In that context, it's money well-spent.
The Top MTB Bikes Around $2,000
What you get for $2,000
A mountain bike in this price range is at least two steps above "entry level." These bikes tend to feature:
a lighter air-sprung fork instead of a heavier fork with metal coil springs,

a smooth-shifting 1×12 or 1×11 drivetrain,

girthier wheels and tires that are tubeless,

frame materials and geometry that are designed to be ridden more aggressively,

powerful hydraulic disc brakes, and

dropper posts on most models.
In short, bumping your new bike choice up a notch saves you a lot of money in the long run if you're prone to upgrade-itis: helplessness in the face of the desire to spend money on upgrades for your bike.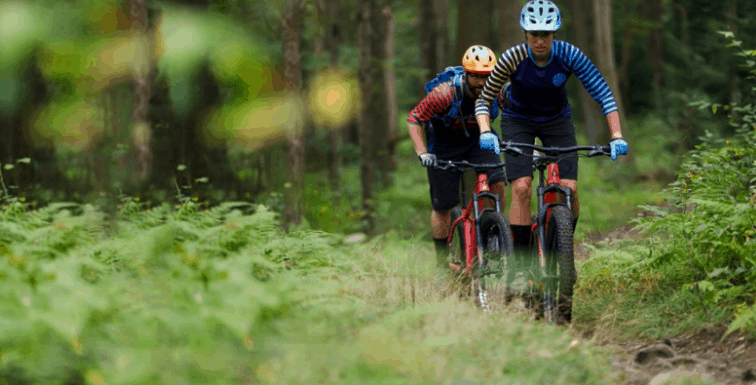 What to look for in a Mountain Bike 
For a primer on mountain bike categories and features, check out our Cycling Hacks Guide to Mountain Bikes.
Bike Fit
Absolutely essential to your choice is that the bike fits your body and proportions. A bike that feels too large or small cannot be made to fit you without compromising handling and is therefore never a bargain. Consult the manufacturer's size guide, and, better yet, visit your local bike shop to throw a leg over a few bikes to find out what features work for you. All modern mountain bikes are evolving to be longer than their predecessors, which promotes more stable handling over rough terrain, but these long-and-low designs don't suit every rider. XC race bikes are conservatively more compact for tight handling than their trail-oriented counterparts.
Terrain
Likewise, a bike needs to be suited to the terrain and riding style your prefer. If you have a competitive streak and want to get involved in organized racing, you'll probably want an XC race bike. If you want to sail around your local trail system with friends, stopping to session jumps and puzzling trail obstacles, a trail bike would be a better choice. Visit some local trails, talk to the folks at your local bike shops about what's popular, and ask some local riders what they prefer, then balance your findings. Figure out what you want to do on your bike the most, and lean your decision toward a bike that checks those boxes.
Frame, Components, Wheels and Tires
Most of the bikes in this price range feature aluminum frames. There are some high-quality steel bikes in this bracket for those who prefer the supple ride qualities of choice steel. Carbon fiber hardtails can be found for around $2K, but you'll need to shell out a bit more for full-suspension.
A few years ago, 27.5" a.k.a. 650b tires and rims were poised to take over the mountain biking world. That trend was short-lived. While rowdy 27.5 based bikes are still available, most modern bikes are designed to accommodate 29-inch tires (2" to 2.4" widths) or "27.5 plus" a.k.a. "B+" tires, which use 650b rims but a fatter 2.8 to 3-inch tire.
Regular 29er tires and B+ tires are roughly the same diameter, so many bikes can handle either tire and rim size. B+ tires have more girth and traction at the cost of added weight. Racers racers tend to favor "regular" 29er or 650B tires for their lightweight climbing advantages, while many trail riders sometimes go for B+ for the added traction and comfort. The choice is completely subjective and many manufacturers are testing the market by offering their complete bikes in both tire size options.
Tubeless-ready wheels are consistent for bikes at mid-level prices and above. This means that the rims can be set up tubeless, but usually come with tubes installed. To go tubeless, you may need to purchase tape, valves, and sealant, or install the tubeless components that might come with the bike. Almost all bikes above the basic entry-level models have a tubeless option now.
Most bikes above the entry level do NOT include pedals. Pedals are such a personal, varied choice that manufacturers don't bother picking them for you. XC racers tend to favor "clipless" pedals for connection and pedaling efficiency, while trail riders are about evenly split as clipless and flat-pedal users. Either way, include in your budget some pedals and appropriate shoes if you don't already have them.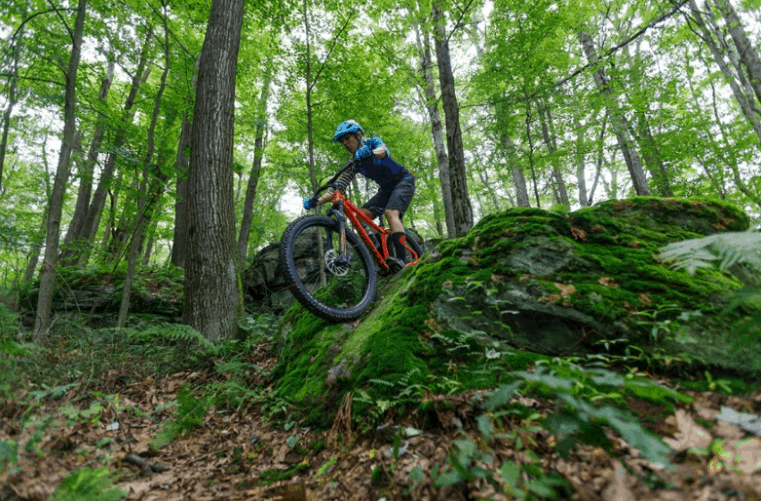 Dropper Post
Many bikes in this price range include a dropper post, which many riders now consider to be mandatory equipment. If you're among them, look for a bike that comes with a dropper, or budget for a dropper that fits your frame. If you're anti-dropper, the good news is that you can save some grams and some money by skipping this checkbox on your next bike.
Check out the full reviews below. Looking for something in a different price range? Here are our top mountain bikes under $500, for $1,000 or $1,500. Not sure where to start? Our Mountain Bike Buyer's Guide has everything you need to know to find your perfect ride.
The Best Mountain Bikes Around $2000
Best Trail Hardtail 
Santa Cruz honors their mountain bike heritage with an updated classic hardtail in the Chameleon. Balanced and nimble trail/ XC geometry that features a fairly slack head tube angle, a generous length front end, and short rear end. The Chameleon comes in two wheel size options and has adjustable dropouts for fine-tuning the rear end length or single-speeding. A carbon fiber frame option is also available with a carbon fiber price tag.
Best for: budget-conscious riders looking for a versatile trail hardtail, as well as the singlespeed-curious.
Santa Cruz Bicycles Chameleon 27.5+ S Mountain Bike | Competitive Cyclist

This particular Chameleon 27.5+ S Complete Mountain Bike carries all of these updates, just with fresh color schemes for 2019, making it an an absolute blast to rail around corners, plunge into steep descents, and even pedal a few laps around the local bike park.

Check Price

We earn a commission if you click this link and make a purchase at no additional cost to you.
Best Full Suspension Mountain Bikes for $2,000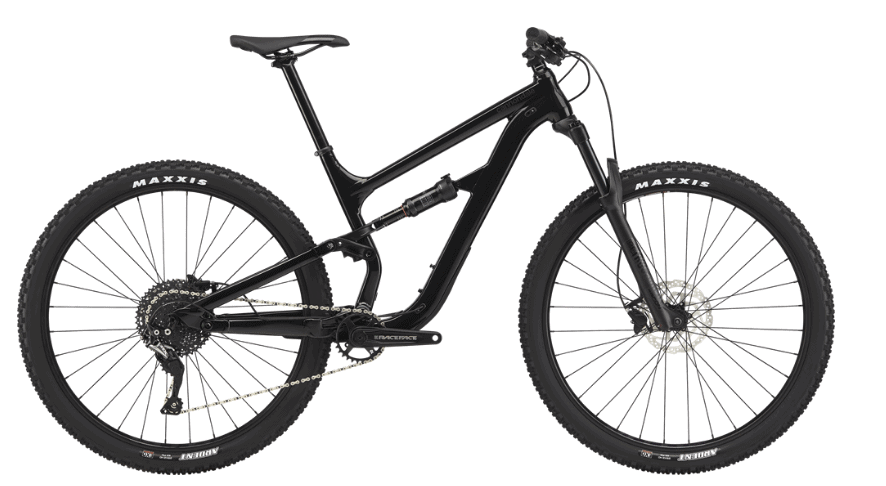 Cannondale's current XC/trail-oriented full suspension 29er chassis has 130 rock-eating millimeters of travel front and rear. The Habit is a great introduction to a full suspension trail bike for just over 2 grand. The Habit's geometry is not as long-and-low as many of its counterparts from other brands, making it a great transition bike for someone used to classic bike fitting. The price does not include a dropper post, so you may want to budget for that as your first upgrade.
Best for: riders looking for a first modern full-suspension trail bike.
Best Budget Full Suspension Mountain Bike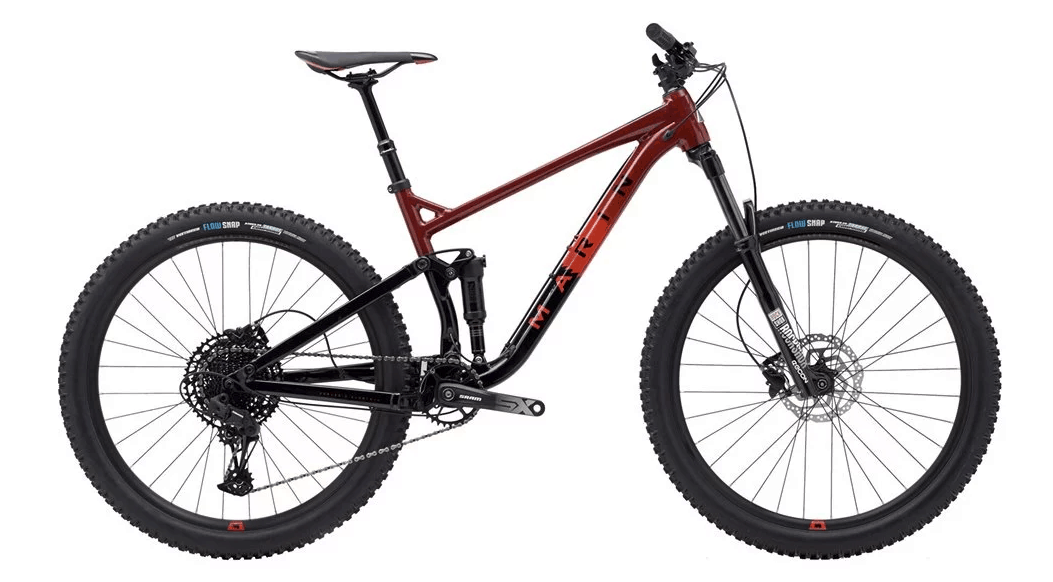 Marin's Hawk Hill line has won over many a bike critic with its trail-capable handling at a price well below equivalent bikes. The progressive trail frame is fitted with 130mm front and 120mm rear suspension, dropper post, huge range SRAM drivetrain, Shimano brakes, and tubeless-ready 27.5" wheels. This might be the most upgrade-resistant bike on the market.
Best for: thrill-seekers who want to start with the full bells-and-whistles package.
Best Cross-Country Hardtail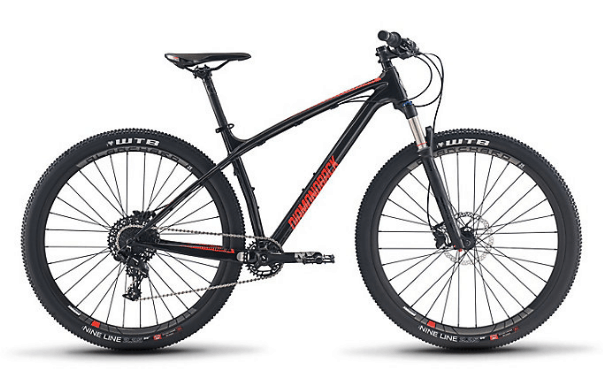 Carbon fiber bikes usually come with premium price tags, but Diamondback has managed to equip a race-ready carbon hardtail for a fraction of the competitor's prices. The Overdrive 1 Carbon has traditional XC race geometry, a relatively short 100mm travel RockShox fork, SRAM NX 11-speed drivetrain, and Shimano brakes.
Best for: XC racers looking for a budget-friendly, lightweight bike.
Best Women's Mountain Bikes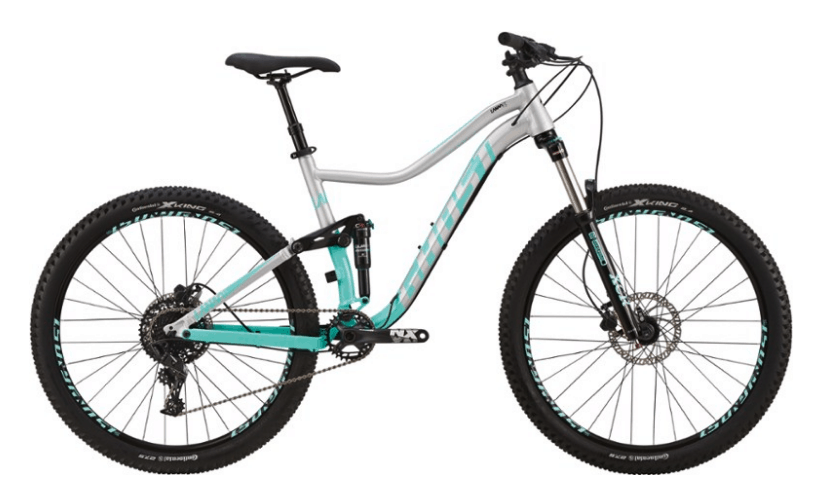 German bikemonger Ghost offers female-specific models of their raddest bikes, including a trail-ready aluminum-framed full-suspension Lanao 2.7. The compact frame sizing, nimble 27.5" wheels, a dropper post, and 1×11-speed drivetrain will keep you ripping on sure-footed Continental tires and 130mm of travel front and rear. 
Best for: ladies looking for a raucous trail bike designed superior fit and handling, unlike a "shrink and pink" men's bike.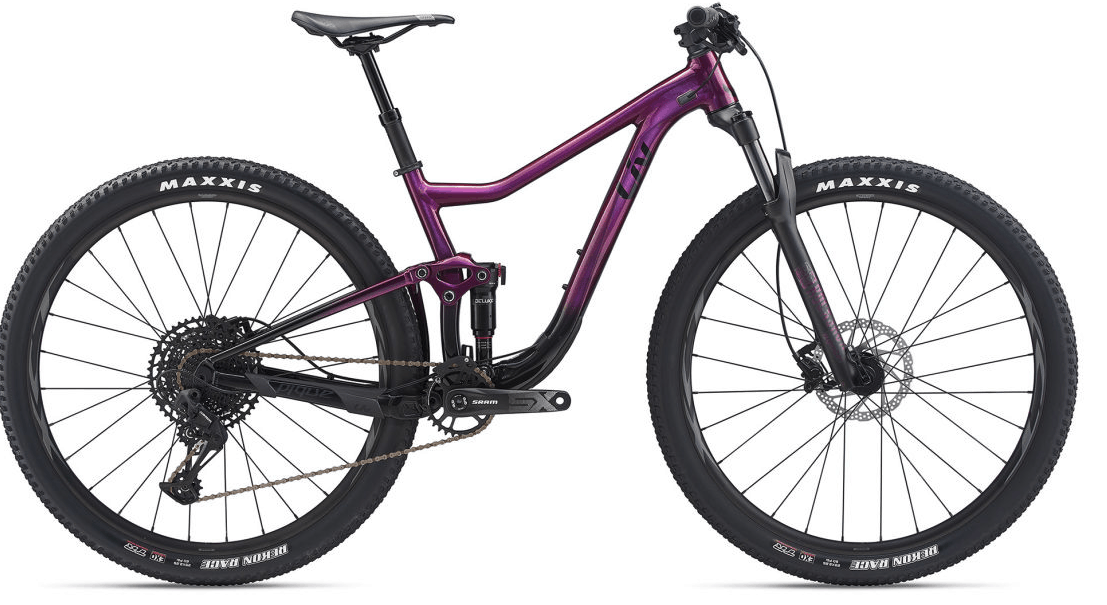 Liv is Giant's sister company, focusing on bikes for women. Liv pulls no punches in their full suspension XC Pique 29 models. The "3" version has short and light 100mm suspension, a wide-range 12 speed drivetrain, and comes stock with a dropper post. Even if you're not racing, this is a great introduction to the speed and grace of a full-suspension bike at a great price.
Best for: aspiring female XC racers and riders looking to smooth out the trail.
Best Fat Bike Under $2,000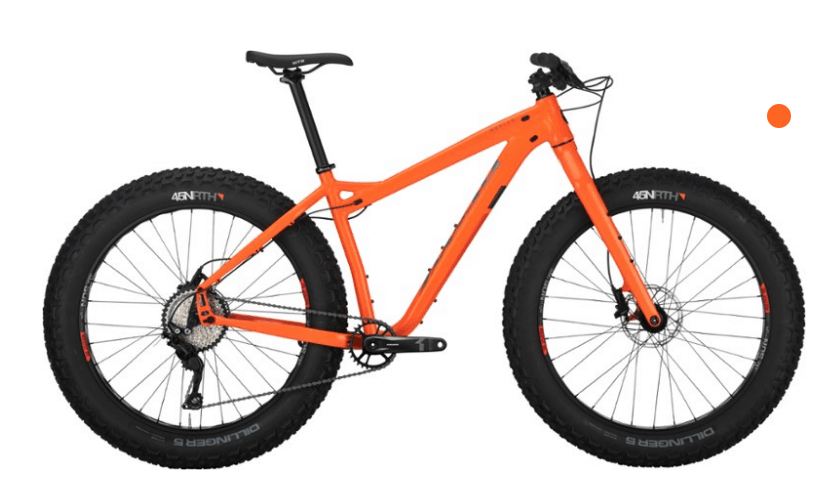 Salsa's business model revolves around equipping riders for adventure, and the Mukluk pulls no punches for those who want to grind out long miles on soft surfaces like snow, sand, and mud. The monstrous 4.6" tires on wide rims will give you float and traction for days on any surface. The aluminum frame and fork feature a total of five mounting spots for water bottles or other accessories for supplying long, off-grid ventures. The 12-speed drivetrain can be simplified to a singlespeed for the ultimate ascetic experience with Salsa's swinging adjustable dropouts.
Best for: snow and sand adventurers who might not have access or conventional trails, or someone who just wants something different.
Best 27.5+ Bike
The Honzo line is built around a burly hardtail frame with an extra-long front end and a low-slung, short rear end. The geometry centers the rider in a long bike for smooth and stable handling, but can be wheelied and whipped when needed. The Big Honzo model has big ol' 27.5+ tires on wide rims, a beefy handlebar, a 12-speed drivetrain with a mammoth gear range, and a dropper post. Kona loves this platform so much that they offer versions in steel and carbon fiber with both 29er and B+ tires as well.
Best for: aggro trail bruisers who want the simplicity of a hardtail.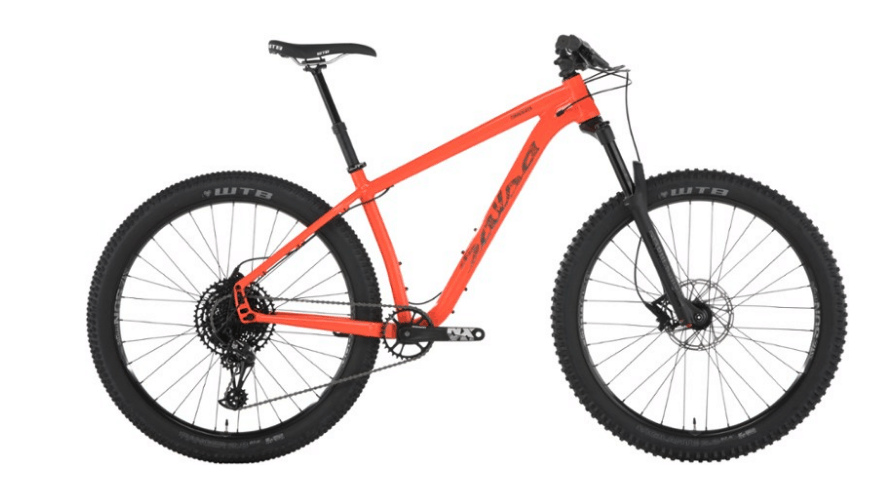 Salsa's versatile Timberjack line lives up to the company's "Adventure by Bike" tagline as a bike that is at home on an after-work singletrack loop as a multi-day bikepacking tour. The aluminum frame features modern long-and-low geometry for stable handling and a short back end for maneuverability.
The generous front triangle has ample room to strap in a frame bag for expedition gear, and the stock dropper post provides handling confidence. The proprietary Alternator dropouts adjust the rear end length of the frame, allowing for adjustments in handling or a single-speed drivetrain.
Best for: one-bike-to-rule-them-all types who want to vacation bikepack and weekday shred the same bike.
Further MTB Reading
Related: 13 of the Best Shred-Worthy Mountain Bike Gloves
Mountain Bike Buying Guide: What You Need to Know to Hit the Dirt