Latest posts by Alison Ingleby
(see all)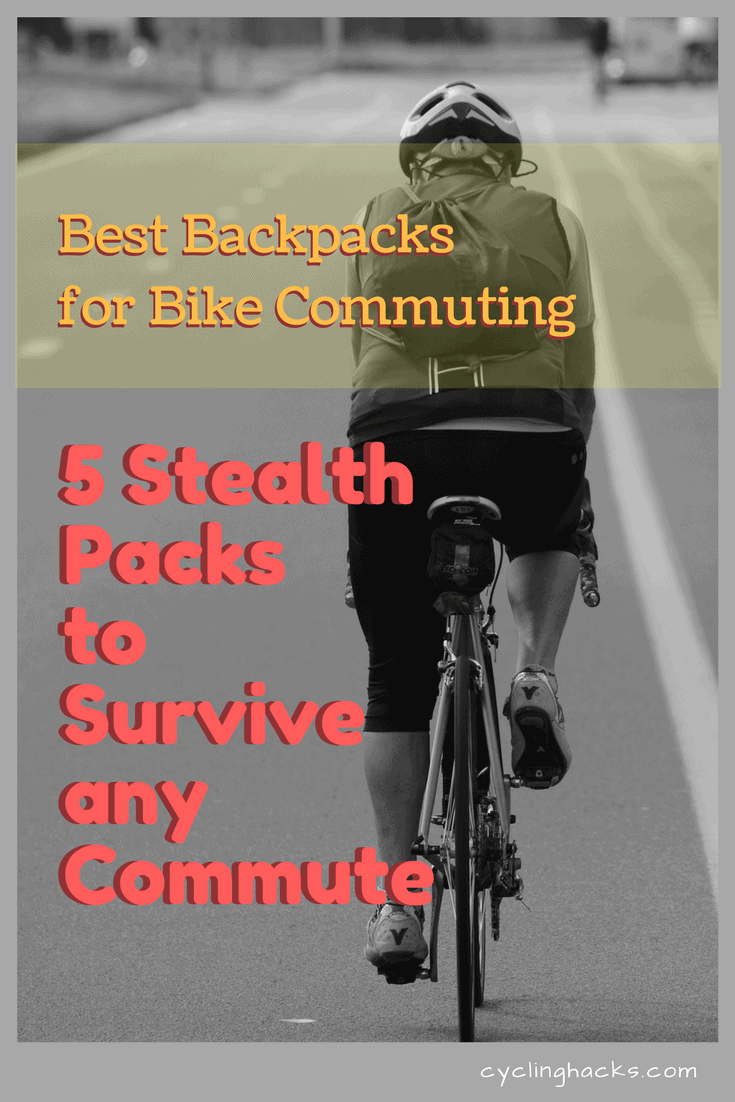 If you use your bike for commuting, you've got two options when it comes to lugging your kit to and from work: panniers or a backpack. While panniers are your best bet for heavier loads, many people prefer the simplicity and convenience of a backpack. And if your bike isn't set up to carry panniers, then a backpack's your only option!
There are plenty of backpacks to choose from, including models specifically designed for bike commuting and packs with multiple uses. Some backpacks are functional, but quite frankly, pretty ugly, while others are equally at home in the office as on the street. In this article, we cover some of the key features to look out for when shopping for a new backpack and give our recommendations for the best backpacks for different commuters.
Overall Top Pick
The Osprey Flapjack is our overall best backpack for bike commuting. With great storage (including laptop protection) and reasonable weatherproofing, this comfortable pack has space for work essentials, lunch and a change of clothes without being too bulky.
What Features Does a Bike Commuting Backpack Need?
There's rarely a backpack that can do everything. But that's fine because not all of us need all the features listed below. Decide what you're going to be using your pack for most and prioritize features accordingly. Here are a few things to consider:
Air channels and breathability: no one likes a hot, sweaty back, particularly if you're going straight from your bike to an important meeting. Some backpacks are designed with channels to encourage air flow to your back and others sport a mesh back for breathability.
Size: this will obviously depend on how much stuff you need to carry. Smaller is generally better, so it doesn't restrict your movement or visibility, but you want to avoid having to strap things onto the outside if you can help it.
Compartments and pockets: again, this comes down to personal preference. Some people like packing everything into one big compartment and others prefer giving each item its own place. Also, consider the size and shape of the items you're transporting. Sneakers can take up a surprising amount of space, and if you have to roll up smart work clothes, a larger compartment may be necessary to keep them looking neat on arrival.
Laptop protection: if you have to carry a laptop on your commute, then some kind of protection from bumps and possible tumbles is a must. Lots of backpacks have a laptop sleeve but some are more padded than others.
Strapping system: messenger bags are popular but unless you have a very short commute, two straps are likely to be more comfortable than one. Waist and chest straps can help stop the pack moving around on your back and ladies may prefer a chest strap which has the flexibility to sit higher or lower on the chest.
Weatherproofing: most cycling backpacks will have an element of weatherproofing, often in the form of a removable cover. These offer protection from short showers, but if you regularly endure wet weather commutes then you may want a more robust waterproof pack.
Reflective detailing: reflective panels are no substitute for good bike lights, but they can help you be seen, especially on dark, wet winter nights.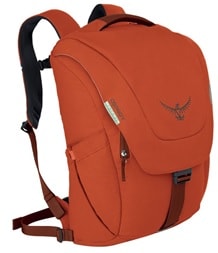 The Osprey Flapjack is a great all-around bag and particularly good if you have an abundance of electronic gadgets. The padded laptop sleeve has a large foam piece which protects the base of the laptop if you have a tendency to bang your bag down. There's a separate padded tablet sleeve, a document wallet and plenty of space in the main compartment for lunch or gym kit. The women's version of this pack is the Flapjill.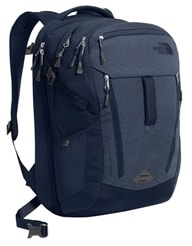 Finding a bag that has the right compartments to keep your laptop and work equipment separate from your sweaty gym kit and is sleek enough to cycle with is not an easy task. The North Face Surge is a do-it-all backpack with a dedicated laptop compartment, a large compartment for other kit and an organizer pocket with space for a tablet and other small items. For wet-weather rides, you'll need a separate rain cover.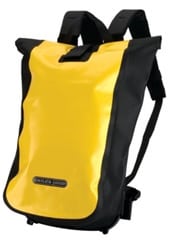 The Ortlieb Velocity Backpack is a tried-and-tested favorite of many all-weather commuters. It has a single large compartment with a removable inner pocket for smaller items, foam backing to help with ventilation and an attachment point for a bike light on the back. It's not the most attractive model around but it'll keep your kit dry whatever the weather.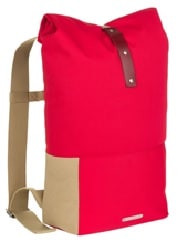 Brooks England is renowned for producing high-quality bags with a classic, simple design. The Hackney Backpack is crafted from vegetable-tanned leather and waterproof textile and incorporates a padded laptop sleeve and various internal and external pockets. Although the fabric is waterproof, the seams aren't sealed, so on a rainy day, your belongings may need some added protection to stay dry.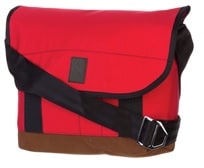 If your work colleagues or clients frown on the use of "outdoor" bags in the office then the Chrome Classic Messenger Bag is a good compromise. It's stylish but durable: the Cordura outer fabric is weatherproof and the inner is constructed from military grade tarpaulin liner. It's not the largest bag out there, but it'll hold most laptops along with your papers, phone, and wallet.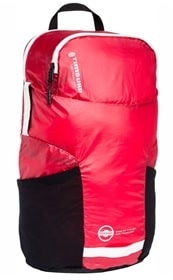 The Timbuk2 Especial Raider Pack is a compact pack designed specifically for commuting. With separate compartments for your shoes, clothes and small accessories, you can even use the back panel as a folding board to keep your shirt wrinkle-free. It's comfortable, lightweight and won't break the bank.