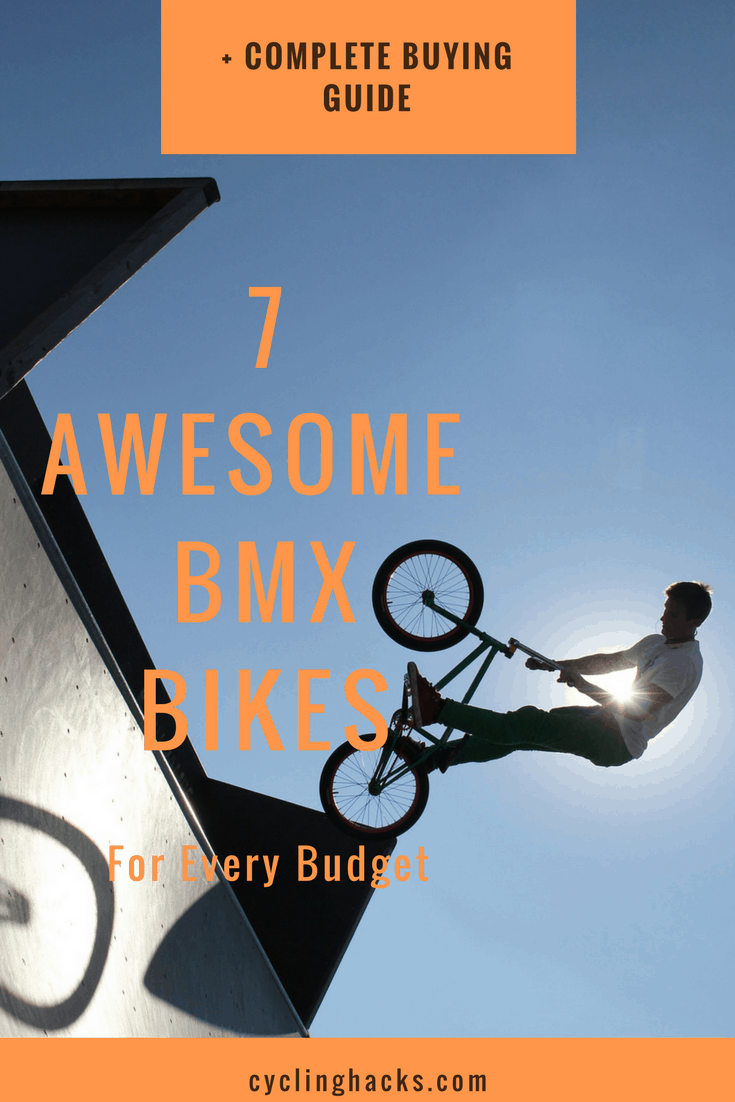 If you're tired of battling endless headwinds, riding intervals for the 3rd time this week or if you're just eager to try something new or want to find a sport where you don't have to wear lycra, then BMX could be perfect for you.
But getting into the world of BMX can be a little confusing. There are several different types of BMX all with different styles of bikes, which will get very confusing if you don't know what you are looking for. This buying guide will help minimize any confusion and help you find the perfect BMX bike.
Before even looking at BMX bikes the first thing to decide is what kind of riding you want to do. Do you want to ride mostly street? Park? Dirt? Flatland? Or looking to race? From there you can pick a bike that will better suit your riding style.
If you're looking for a great all-around bike that doesn't break the bank, I'd strongly suggest the street-ready 2018 Kink Liberty.
Top BMX Bikes:
*Click to buy at Amazon and other retailers or read below for full reviews. 
The 5 Types of BMX Bikes/Riding Styles: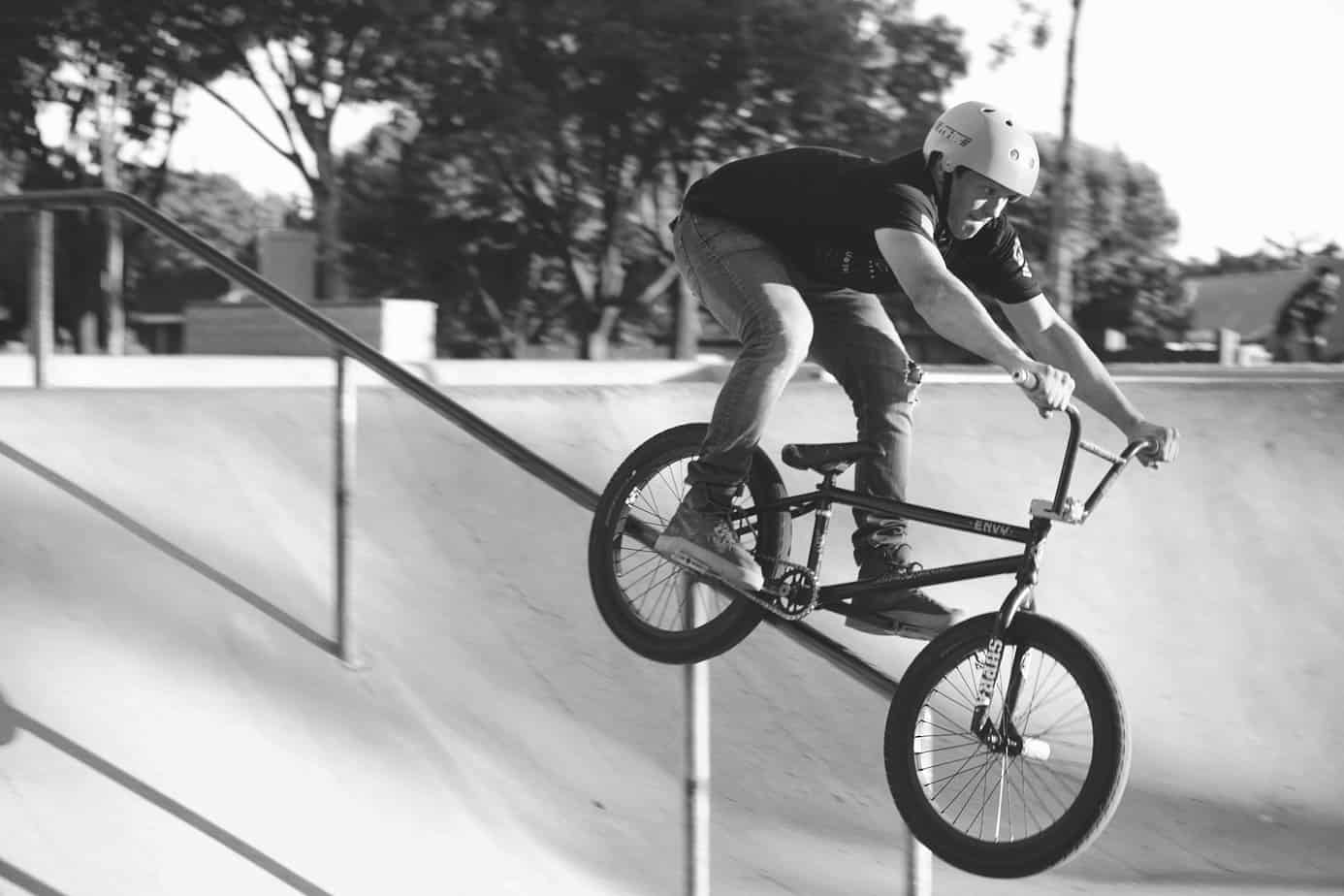 First, a note about brakes: Don't assume all BMX bikes include brakes. Our round-up includes whether or not the bike has brakes.
Dirt
These bikes will have thicker tread tires than park/street to help grip the dirt better.
Park
If you will be riding in a skate park or on ramps then this is the type of bike for you. These bikes will normally be a little lighter than street/dirt bikes and will have thinner tread.
Street
These bikes are built to withstand the harder hits and stunt features in a city. They will normally be a little heavier and a little more durable which will help them last longer in the urban environment.
Racing
These bikes are built for speed. They have a higher gear ratio so that the rider is able put down more power and get going faster. In addition, race bikes will have at least a rear brake as that is a requirement for racing.
A BMX bike with 20" wheels is considered at standard BMX bike, while a bike with 24" wheels is considered a cruiser BMX bike, and races in the cruiser category.
Flatland
Flatland bikes are designed to be the most controlled. They are built for better balance for slower tricks on smooth terrain. This means they have a different geometry than any other BMX bike.
Racing Equipment
In order to race BMX you need to be deemed "safe to ride." This requires a long sleeve, loose fitting shirt (no lycra), loose fitting pants or shorts plus knee/shin guards (again no lycra), a full face helmet, and full finger gloves. Any mountain biking glove will work, but eventually, you will develop a preference for how much padding and where you prefer the padding.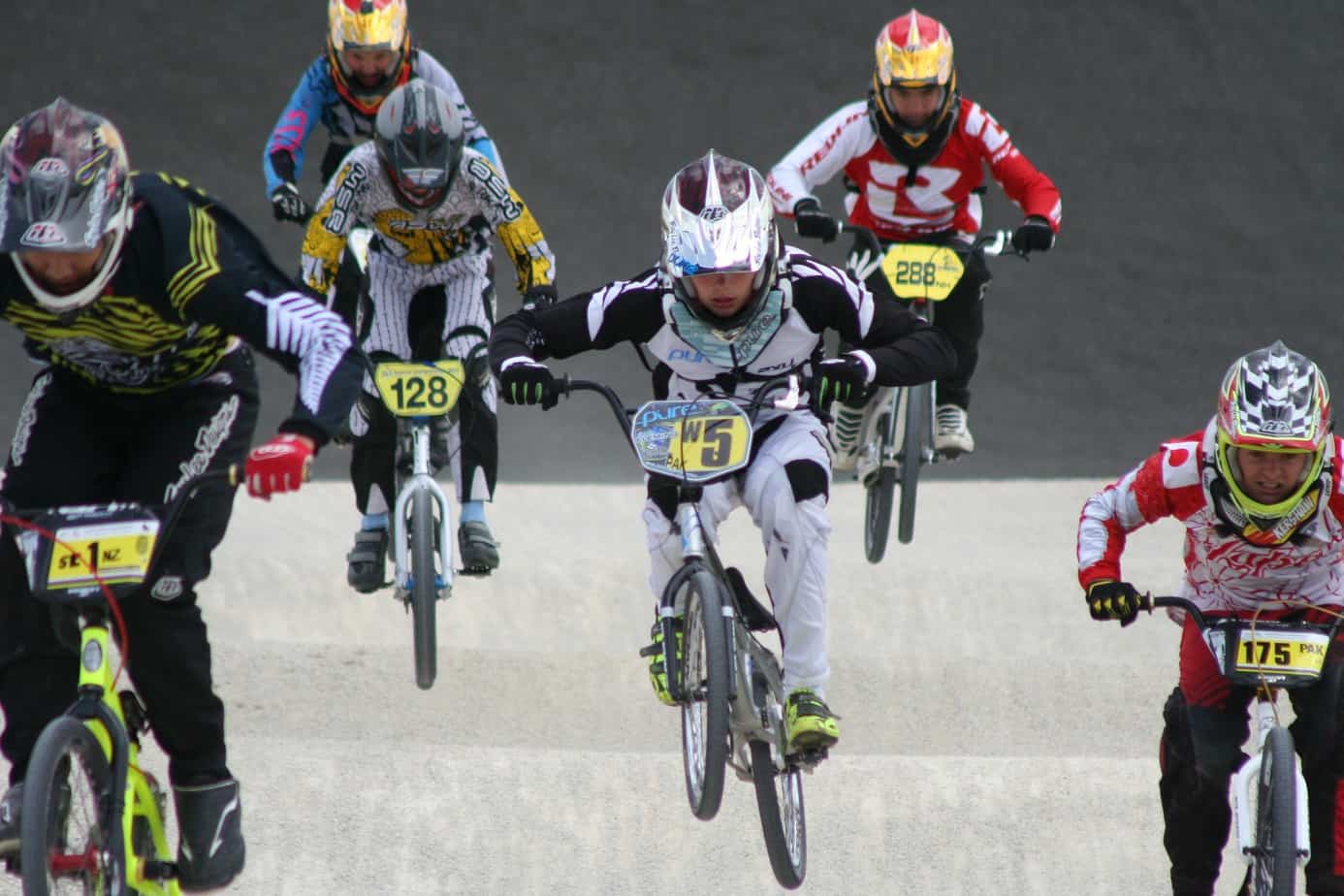 Frame Material
Like any other type of cycling, more expensive bikes will have a better and lighter frame material. BMX is no different. The highest quality frame material is chromoly. Chromoly is a type of strong, lightweight alloy metal that all high-end BMX frames, forks, and bars are made from. Entry to intermediate level bikes use hi-tensile steel.
If you are looking to find the middle ground between a good quality bike that's not crazy expensive, the intermediate bikes will have some chromoly and the rest steel.
When looking for bikes try to find the bike in your price range that has the most chromoly parts.
Bearings (the things that make your bike move freely)
Cheap BMX bikes will not necessarily have sealed bearings. This is bad. Sealed bearings in wheels (hubs), bottom brackets, and headsets allow your bike to roll smoother for longer.
Though unsealed bearing are much cheaper, they're not worth it. They will require a lot more maintenance as the lack of seal will allow dirt to get in, they will become loose and start to wobble, and now your nice smooth feeling ride will feel terrible.
To find out if your bike has sealed bearings go to the specs before purchasing and look at the front and rear hub, and bottom bracket. Sealed/unsealed/semi sealed will be somewhere in the part name.
Frame size
BMX bikes are sized based on the length of the top tube. You can use this chart to help figure out what size you should buy.
| | | | |
| --- | --- | --- | --- |
| Height: | 4ft – 5'4" | Size: | 18" – 20.25" |
| | 5'5" – 6ft | | 20.25" – 21" |
| | 5'10" and up | | 21" or longer |
Wheel Size
The standard size wheel is 20" for any type of BMX riding. For younger riders, 16" wheels (3ft – 3.5ft tall) or 18" wheels (3.5ft – 4.5ft tall) will suit them better. Bikes with smaller wheels will also have smaller top tubes to accommodate the size.
Our Top BMX Bikes:
*Click to buy at Amazon and other retailers or read below for full reviews.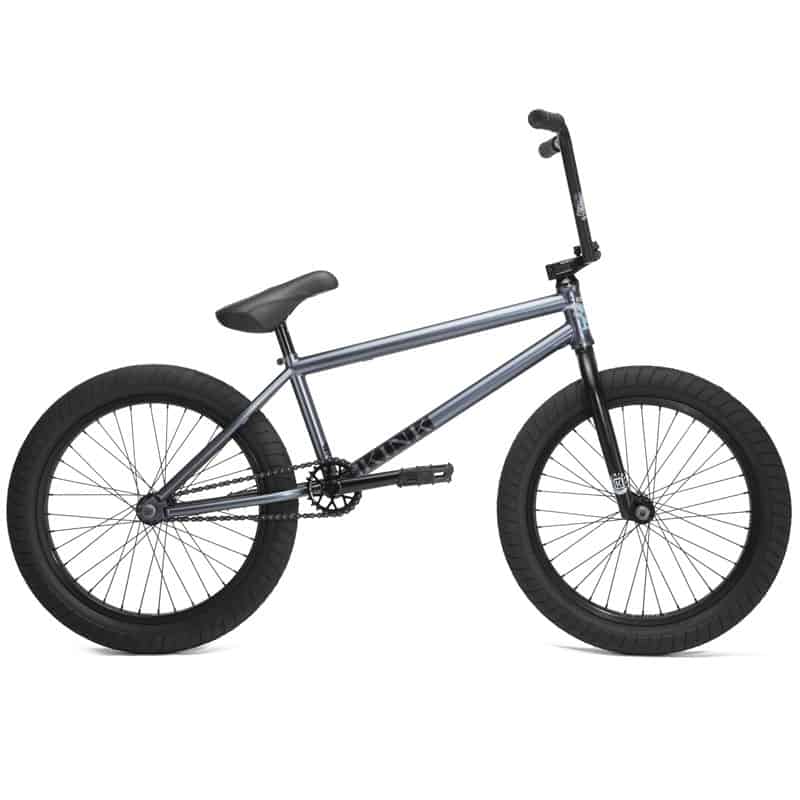 Style: Street
Frame: Chromoly
Brakes: Comes with brakes, but easily removable.
Top tube length: 20.85"
Wheel size: 20"
Price Range:  $$
The Kink Liberty is a perfect street animal. The high quality chromoly, sealed bearings, and wide tires will give you the liberty to shred this bike all around town. The Liberty also has removable brake mounts to give you the freedom of no brakes.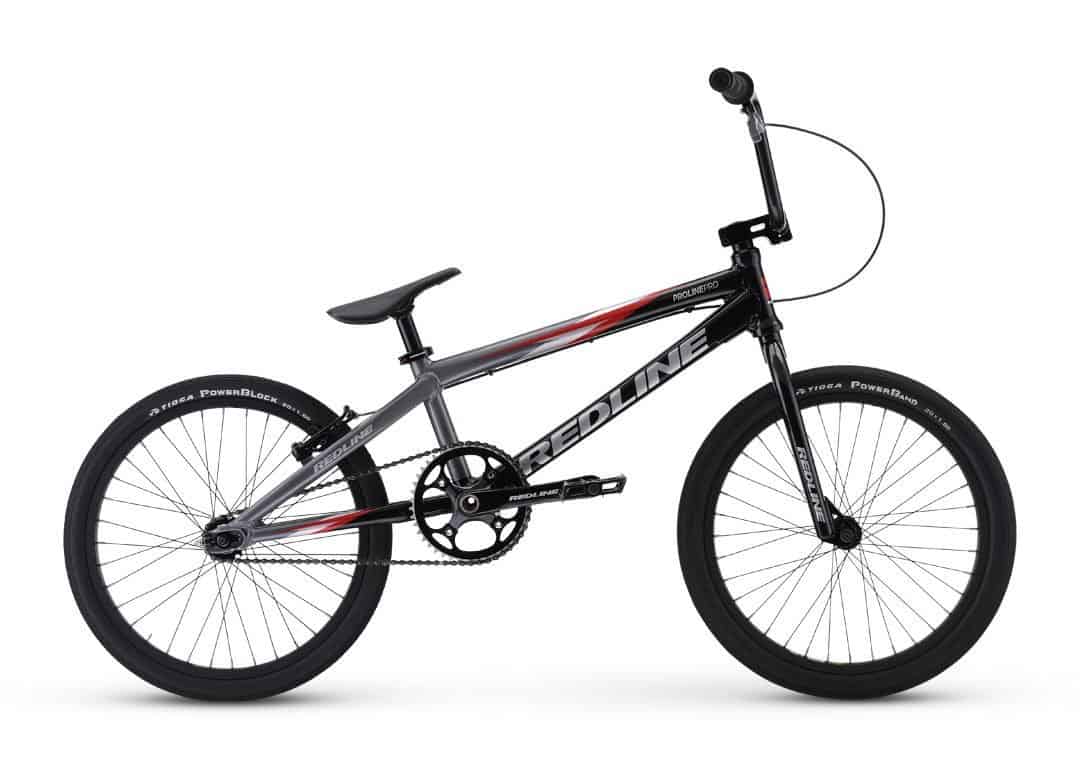 Style: racing
Frame: aluminum alloy
Brakes: rear brake
Top tube length: 20.5"
Wheel size: 20"
Price Range:  $$
The Redline Proline Pro is a high-performance BMX race bike. The high-quality components and fully sealed bottom bracket, rear hub, and front hub make this bike long lasting.
Best of all this race machine is still affordable as the aluminum alloy frame helps keep the cost down while still providing a 100% Chromoly butted and tapered race fork.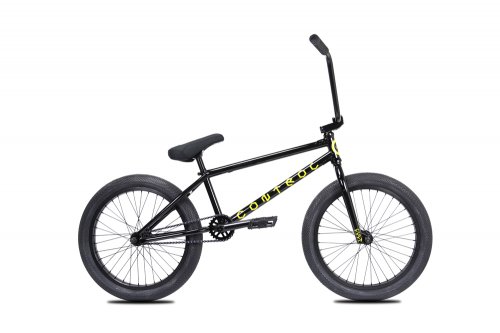 Style: street or park
Frame:chromoly
Brakes: rear brake
Top tube length: 20.75"
Wheel size: 20"
Price Range:  $$
The cult control is an intermediate bike designed for street or park. The lightweight chromoly frame, handlebars, and fork will be a blast to take to the park. This bike is also solid for grinding rails, tailwhipping a gap or tricking off a ledge.
The sealed bearings will help ensure your bike stays as smooth as possible for as long as possible. While this may not be the top of the line bike, this is perfect for any recreational rider.
Best Beginner Race Bike: Haro Expert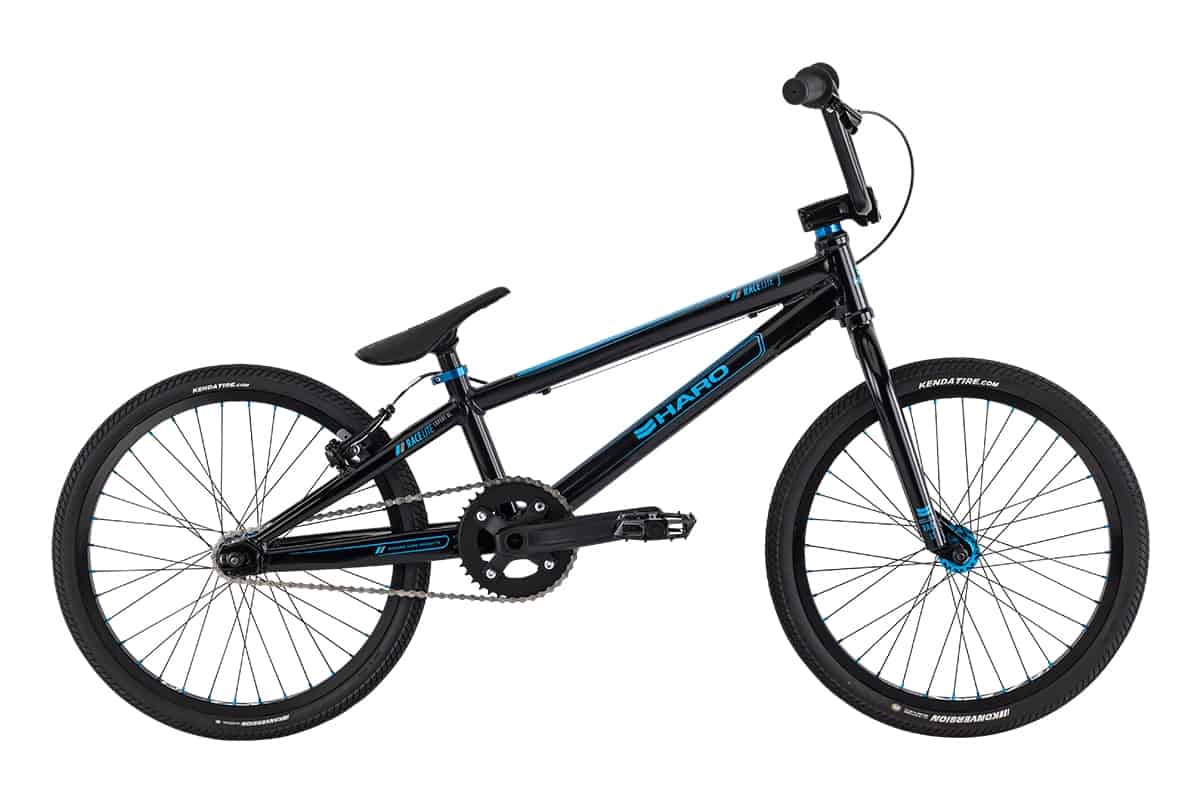 Style: Racing
Frame: aluminum alloy
Brakes: Rear brake
Top tube length: 21" or 21.5"
Wheel size: 20"
Price Range:  $$ (more info at Harobikes.com)
The Haro Expert is perfect for the taller rider who is looking to start racing. The sealed bearings, and chromoly fork make this bike a quality bike without reaching top-of-the-line prices.
Haro also makes other larger sized bikes, up to 21.5", for taller racers.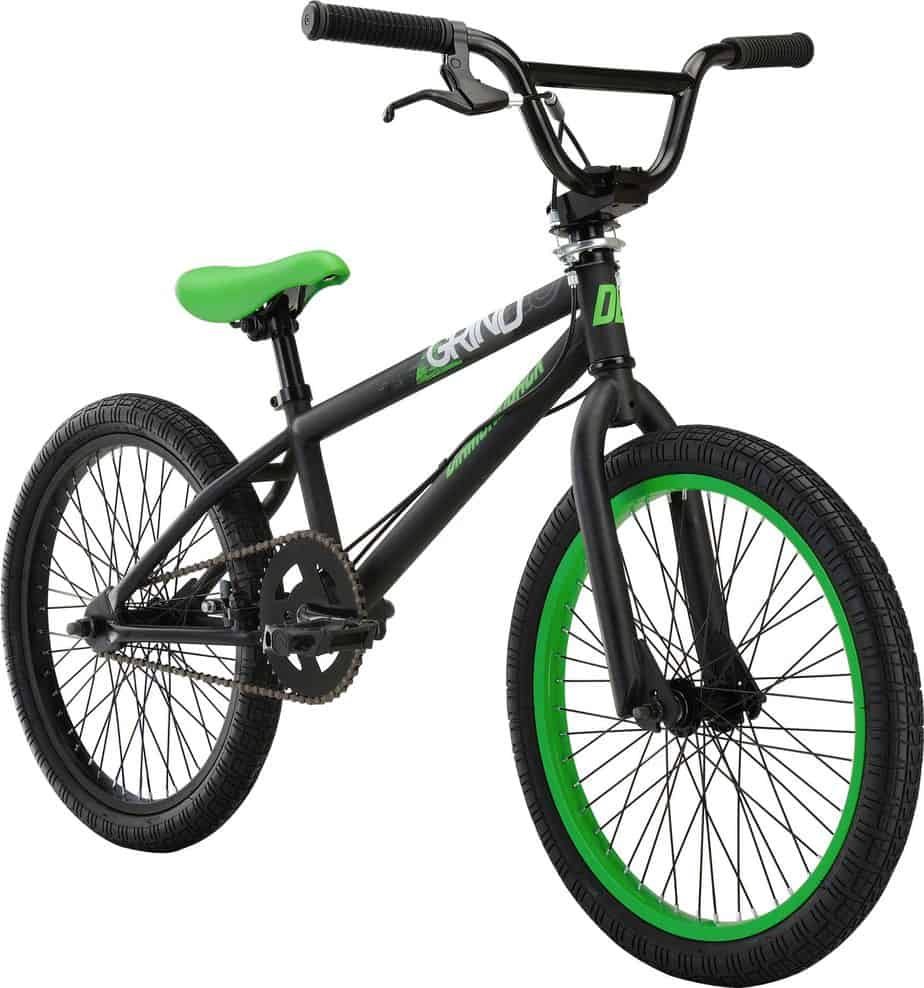 Style: Street or park
Frame: Steel
Brakes: rear brake
Top tube length: 16"
Wheel size:20"Top tube length: 16"
Price Range: $
This is a perfect bike to transition a younger kid to a regular sized BMX bike. The 20" wheels in combination with the 16" top tube will let a smaller rider get away from the small wheel sizes of most kids bikes. The steel frame, while heavy has helped keep the cost way down which will help as kids quickly outgrow bikes. Something to notice is this bike doesn't have sealed bearings but has a
The steel frame, while heavy, helps keep the cost way down for kids quickly outgrowing their bikes. This bike doesn't have sealed bearings, but has a looseball bottom bracket. This is by no means high quality, but sufficient for a beginner kid's bike.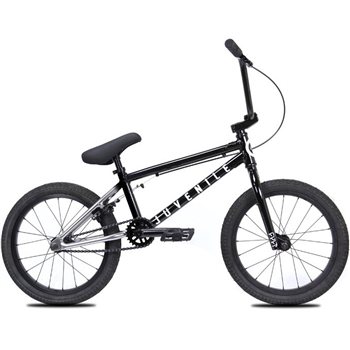 Style: kids street/park/dirt
Frame:Aluminum alloy
Brakes: rear brake
Top tube length: 18"
Wheel size:18"
Price Range: $$
The Cult Juvenile BMX bike is a perfect bike for younger riders who aren't quite big enough for a 20" bike. The sealed bearings and chromoly fork make this good high end kids BMX bike. It's great for heavy use or more serious riders as compared to the Diamondback Grind, which isn't as durable.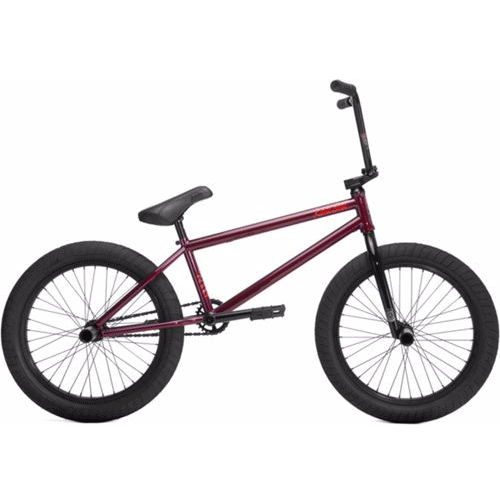 Style: Park
Frame:Chromoly
Brakes: rear brake
Top tube length: 21"
Wheel size:20"
Price: $$$$
The SXTN is designed using pro rider Sean Sexton's input to match the X Games rider's personal preferences. If you dream of riding a half pipe, shredding the skate park, the full chromoly frame, bars, and fork, give you the lightest, strongest bike. The bike also comes with stunt pegs and has the unique feature of a left hand drivetrain to make right hand grinding easier.