Latest posts by Vanessa Nirode
(see all)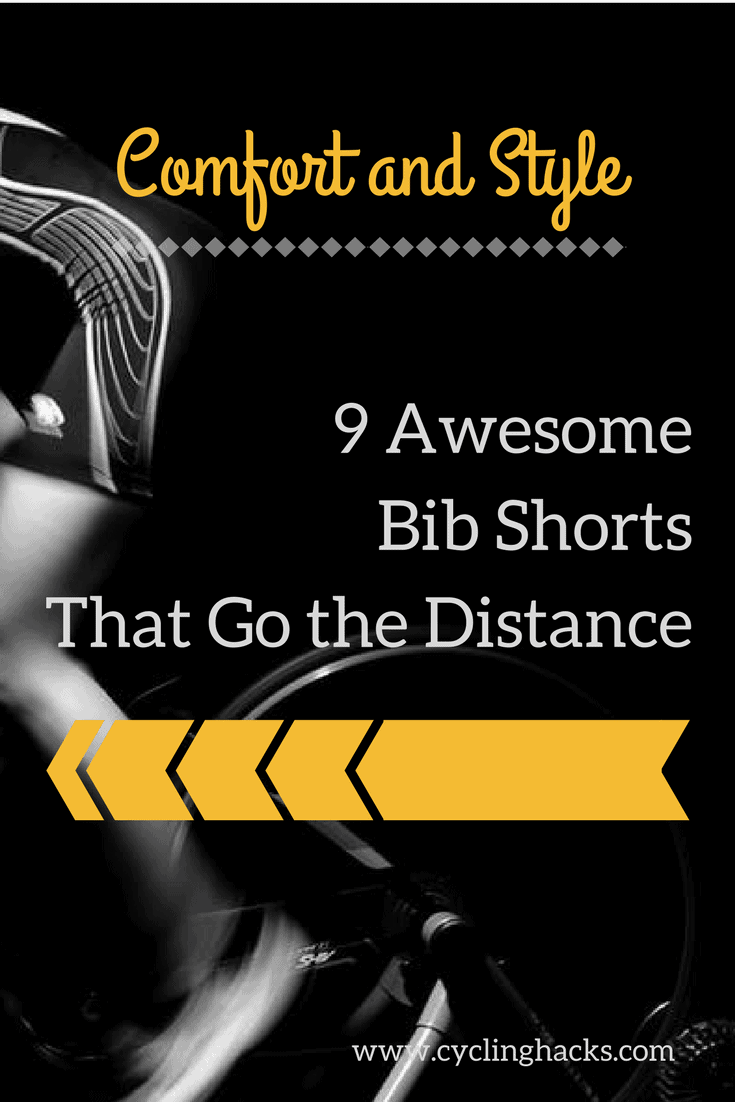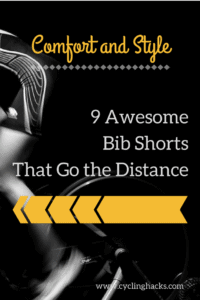 I've spent an inordinate amount of time searching for the perfect pair of bib shorts and, honestly, I'm not sure I've found them yet. It's the old Goldilocks syndrome: you know, this one is too this, this one is too that, but this one is just right. Only, the 'just right' one is ridiculously hard to come by.
During my brief amateur racing "career", our team kits were made by Vomax, then Sommerville Sports and, in my third year, Hincape. Of those three, Hincape wins hands down (and is still one of my favorites). The Hincape bib shorts have the best, least stiff, and most comfortable chamois. The leg grippers don't cut into my thighs and they have the option of a shorter inseam length (which I much prefer, especially in summer).
In contrast, the chamois in both the Vomax and Sommerville Sports versions, is very stiff so that, even after multiple wears, it still pokes out in the back just below the tailbone (not the most attractive silhouette!) Also, the Sommerville shorts have leg grips of death. My entire team had to insert rolled up towels into the legs to try and stretch them out before we could wear them without cutting off our blood circulation.
Unfortunately, Hincape doesn't seem to offer their standard team kit bib short for sale to the general public – at least I haven't been able to find it. In my quest to find the perfect bib shorts, I think I've slipped into every chamois out there. Here are some of my favorite bibs and what I've discovered along the way.
Click to purchase or read full reviews below. 
What exactly are bib shorts anyway?
Bib shorts are padded lycra shorts with shoulder straps, or suspenders. The straps, though they may look a bit odd to non-cyclists, avoid the waistband cutting into you when you bend over the drops (or, if it's a really annoyingly constricting waistband, all the time.) They also ensure your shorts don't slip down, producing a skin gap. Most cyclists aren't striving for a stomach baring fit.
What to Consider When Buying Bib Shorts
Gender
There are significant differences in the cuts of men and women's bib shorts, as well as in the shape of the pad, or chamois.
The pad in women's shorts is normally narrower and shorter. When it comes to bib straps, men's shorts have ones that go straight up the chest. On women's shorts, some companies place the straps out to the sides or utilize a single central strap. Some even have straps with a clip closure to make toilet stops easier.
Padded Insert
The most important part of any cycling short is the pad, often called an insert or chamois. In the beginning, the pad was real leather made from chamois goat skin. Nowadays, they are mostly made from synthetic materials.
Ideally, the pad should be shaped to conform to the body, providing padding where your body makes contact with the saddle. The sit bones tend to be the most important area. More expensive pads have variable levels of foam thickness and density to keep the pad thinner where you don't need much cushioning, and more padding where you do need it. Cheaper shorts tend to have a pad that is the same thickness throughout. So you can see why a well-made pair of bibs is a worthy investment.
A good pad will have an antibacterial finish for hygiene. Some pads have channels or perforations to wick away sweat, which is quite helpful during an especially long ride in high humidity. The pad should be on the soft side with some flexibility so it'll mold to your body.
Manufacturers are now making shorts specific to different riding types, so it's possible to buy a short with more padding for endurance riding, or one with a slimmer pad for shorter rides or racing.
No two pads are the same. Honestly, the best thing is to try them on before you buy. It's the only way you'll know which works best for you. Unfortunately, sometimes, the only way to know for sure if a pad isn't going to provide the proper comfort on a long 100 mile ride is to wear it on a long 100 mile ride.
This past weekend, I wore a pair of bib shorts I hadn't used in a while manufactured by Bontrager. The pad is super comfortable. Until about mile 50. After my sit bones started aching with half the ride still left to do, I remembered why I hadn't worn them in awhile. I need to label these things.
Related: The Best Chamois Cream: How to Save Your Ass and Ride Longer
Fabric and Fit
The fit is determined by the number of panels, or pieces, used to make the shorts. The more seams there are, the better the fit will be, and the more expensive the shorts will be as it takes longer to make them.
Most bib shorts are made from a blend of Nylon and Lycra, called spandex or Elastane. Spandex (and Elastane) comes in many weights and thicknesses.
Shorts intended for hot weather are made with a more breathable material. Winter shorts, in contrast, have a thicker fleecy-backed fabric. It's even possible to get shorts made from water resistant fabrics.
As with regular clothes, sizing varies from brand to brand. Italian companies, in general, tend to size things smaller, while American and UK brands are usually more generous.
Bib straps
Bib short straps need to be stretchy and wide so they don't dig in. When you try on a pair of bib shorts, it's important to make sure the straps are long enough, that they aren't going to give you a wedgie when you bend over into the drops, or put pressure on your shoulders. The straps should be easy to take off.
Sometimes the back of the bib section will be a large panel of mesh material to aid in cooling. If you're Rapha, you'll put a cute little "secret" pocket at the base of the mesh back.
Grippers
Cycling shorts have some kind of gripping mechanism to keep the legs from riding up. Some use silicone tape or dots, others elasticated hems. Oddly, some manufacturers seem to forget that women cyclists actually have leg muscles so it's important (again) to try them on before you buy. No one wants leg grippers that cut into their thighs.
Our Favorite Bib Shorts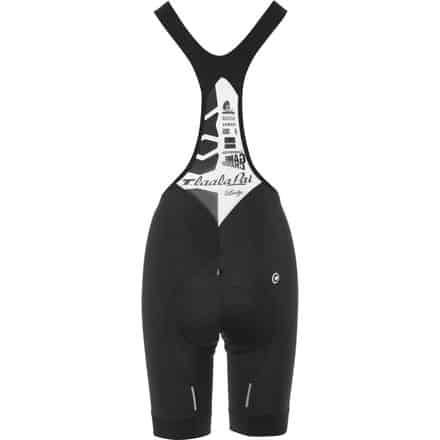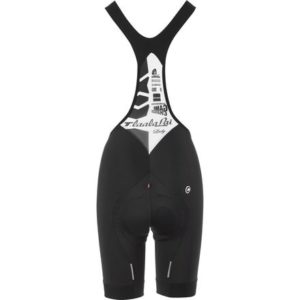 The Assos T.laalalais S7 offers high quality and exceptional all-day comfort. If you find yourself with a sore derrière or excessive chafing after hours in the saddle, these are worth considering.
The material of the S7 is breathable, moisture-wicking, and quick-drying. Assos engineered the material to provide an asymmetrical compressive hold that stretches more around your body and less vertically. (Most shorts use standard 4 way stretch). Assos' targeted, direction-specific stretch balances compression, return, and support for a cycling-specific application.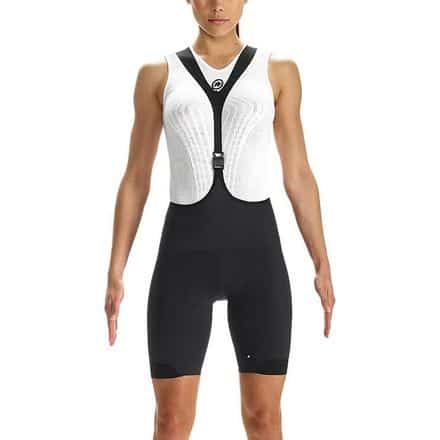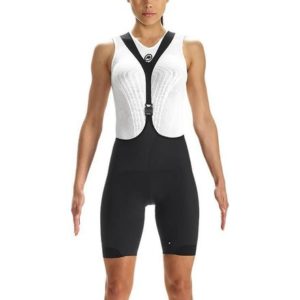 The balance allows uninhibited pedaling while reducing the fatiguing oscillations caused by road noise vibrating through your muscles – at least that's how Assos describes it.
One of the coolest things about these bib shorts is the magnetic fastening on the bib. This makes the bib straps sit much closer together than on most shorts. And it means that bathroom breaks don't require taking off your jersey.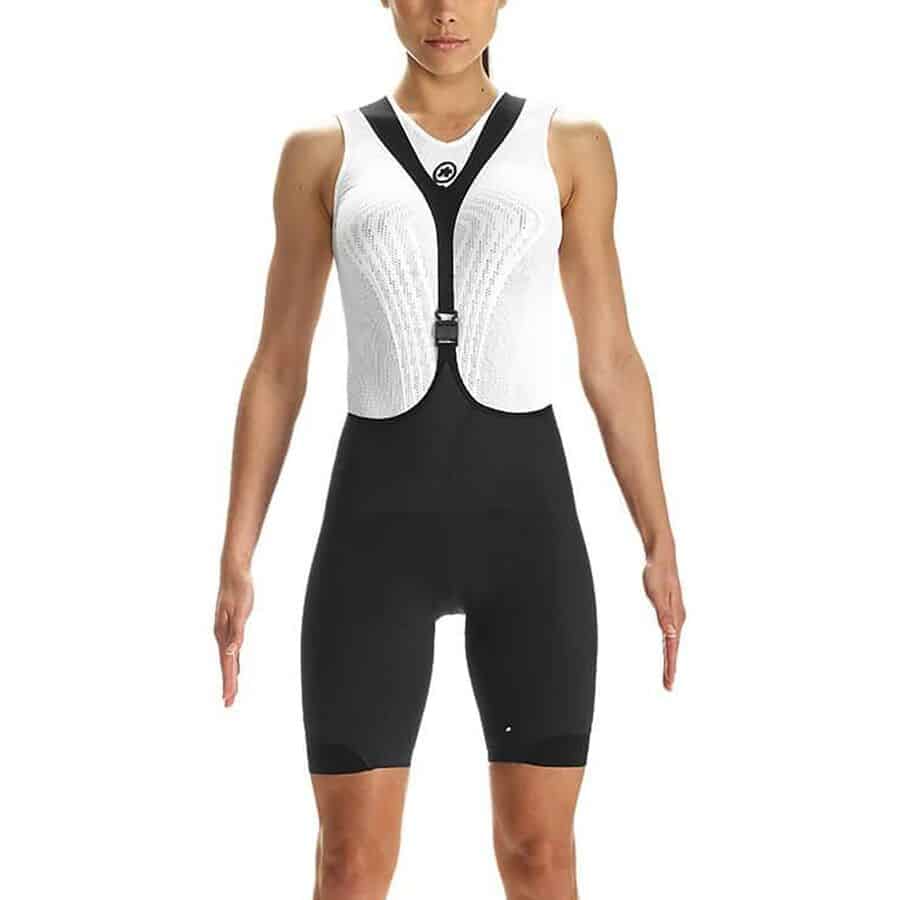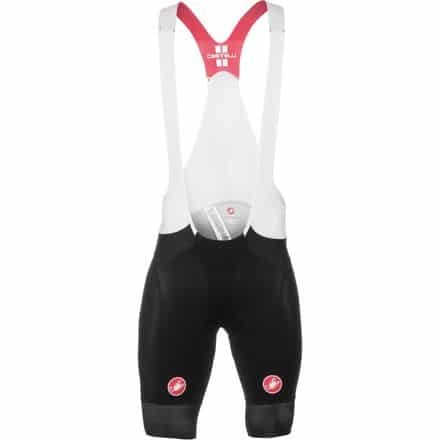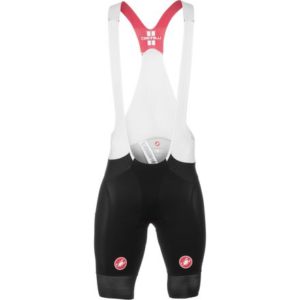 The Free Aero has a comfortable Progetto X2 insert, very few seams and widely spaced bib straps.
Three fabrics are used in the construction of these shorts. The side panels are made from Energia Micro, a high stretch fabric, the front panel is Breathe Micro to prevent overheating, and the back panels are made from Action Micro fabric.
The Free Aero doesn't have seams in the inner thigh area, which is great for comfort.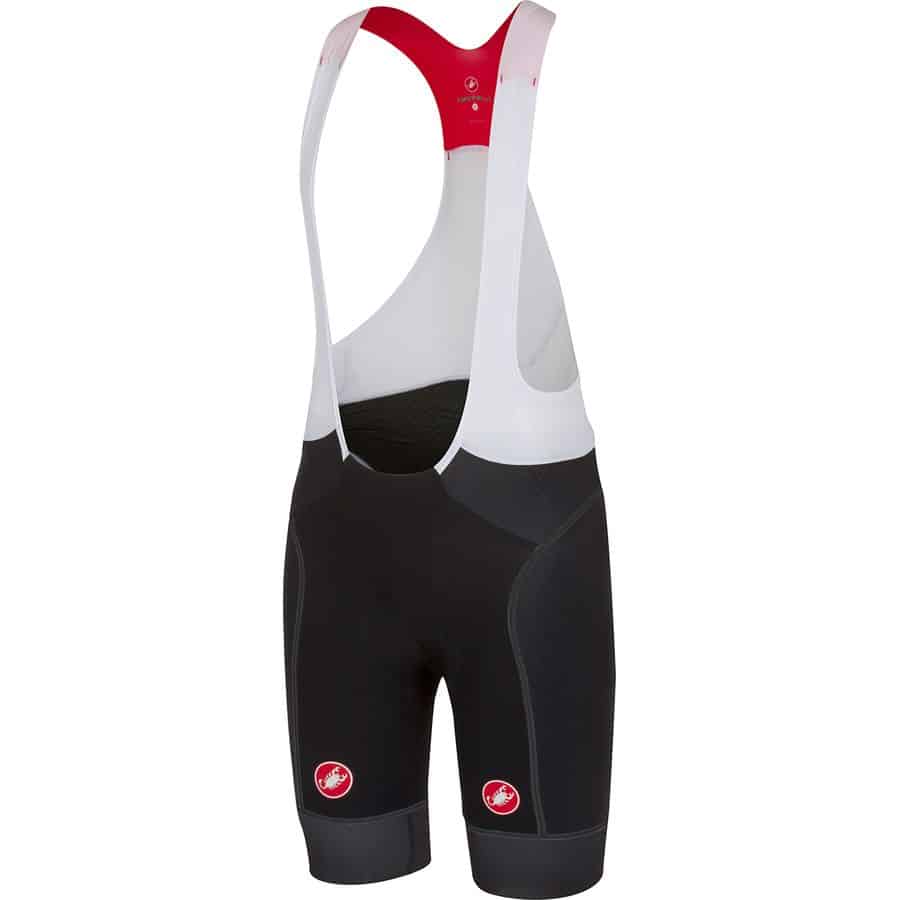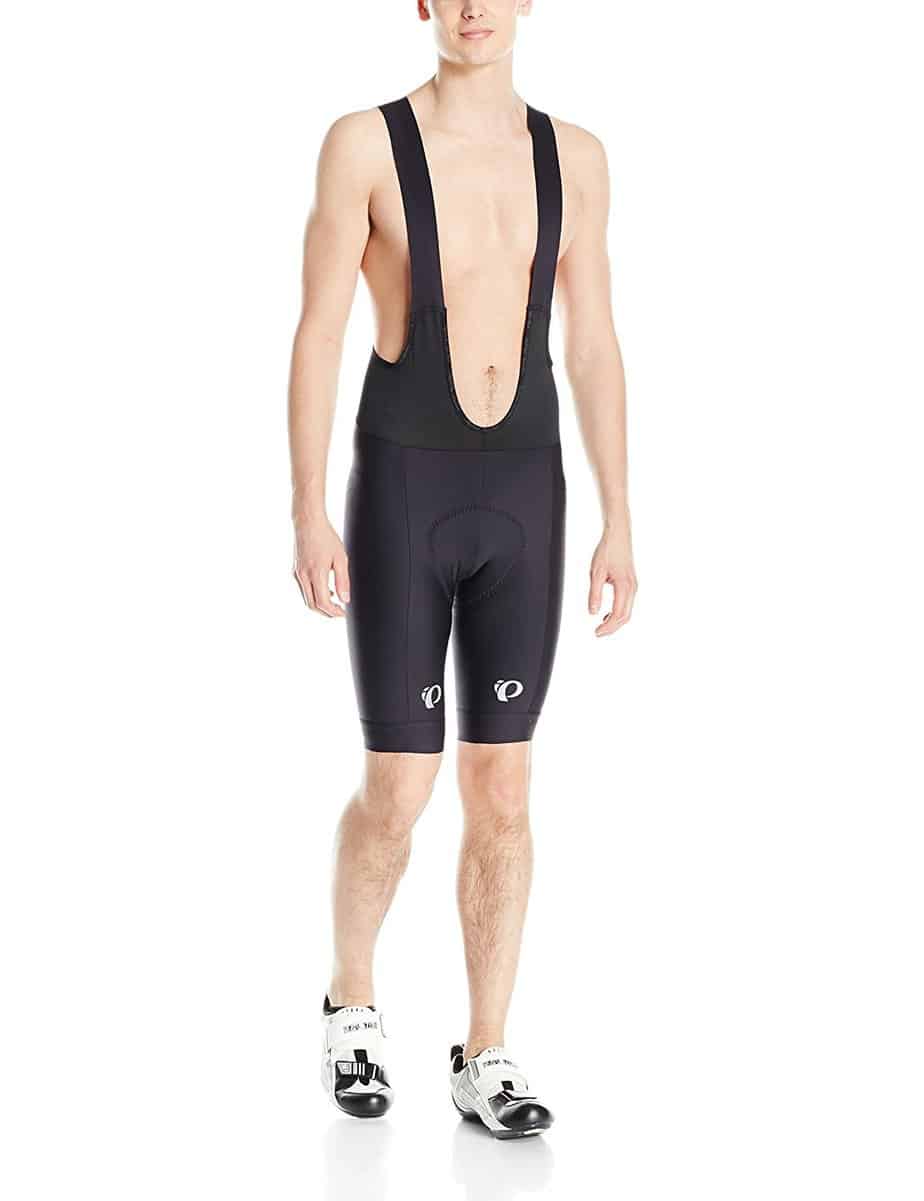 When it comes to hot weather rides, Pearl Izumi Pro Escape bib shorts are a solid choice.
The transfer fabric of the shorts is one the softest, lightest weight, and most comfortable available with a "barely-there" feel. There are no hot spots, uncomfortable seams, or fabric bunching to speak of.
The lay-flat, laser-cut bib straps combine with a mesh bib upper to keep you cool. Pearl Izumi says these shorts are appropriate for hot days up to 100 degrees.
The chamois of the Pro Escape is quite thin and perhaps not well suited for an all day ride. The chamois layer next to your body moves independently from the rest of the chamois construction, which is supposed to provide more comfort.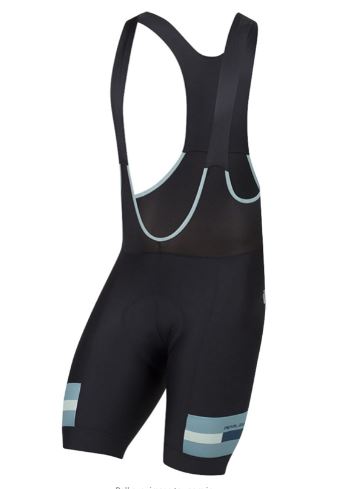 PEARL IZUMI Men's Pro Escape Bib Shorts
Luxurious, minimally seamed fabric and our premium escape chamois come together in this highly engineered bib short, crafted for all-day in-the-saddle adventures.
Buy at Amazon.com
We earn a commission if you click this link and make a purchase at no additional cost to you.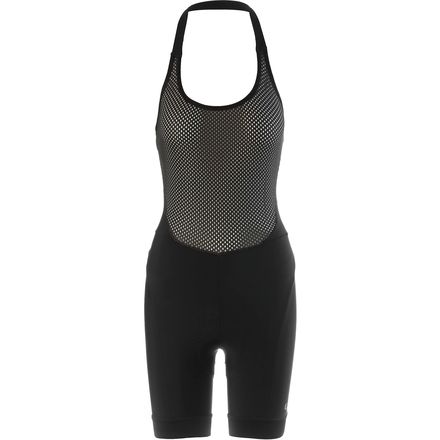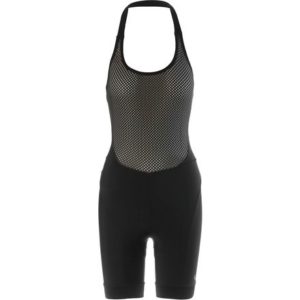 Giro touts their Chrono Expert Halter Bib as a garment that delivers the performance benefits of bibs with the convenience of shorts. The mesh front panel stays in place with a single halter strap that you pull over your head. When you need to pee on a ride, you can easily pull the strap over the back of your head, even over your helmet. They're stylish, comfortable, and durable.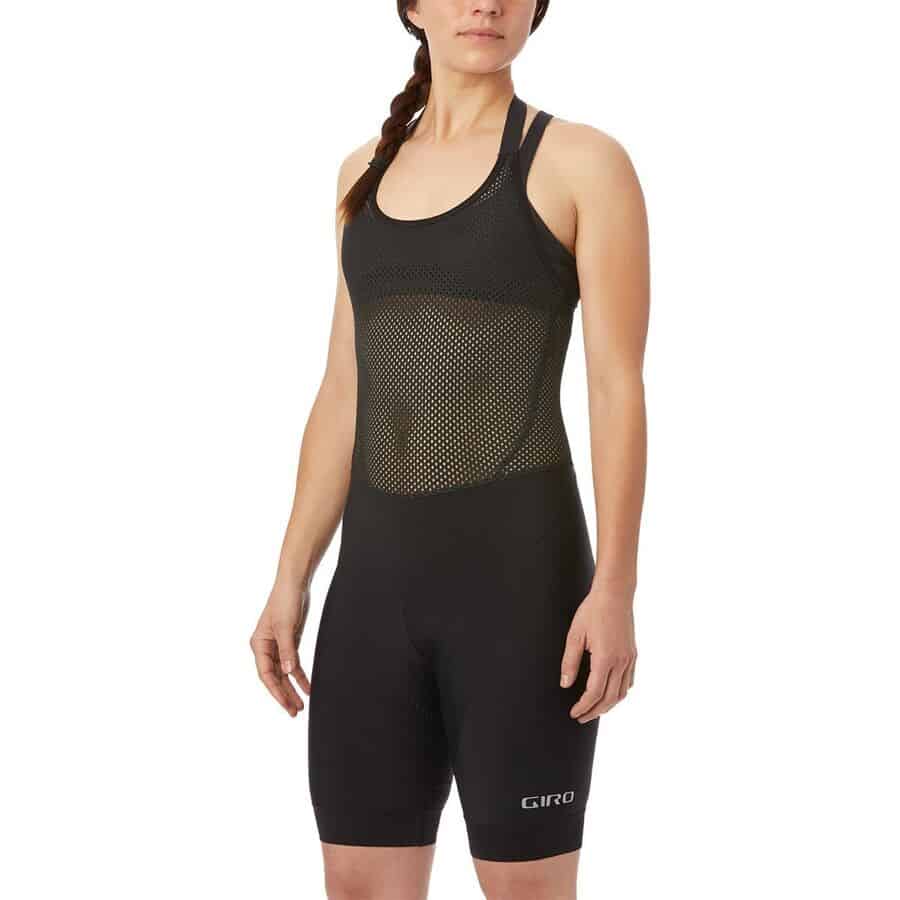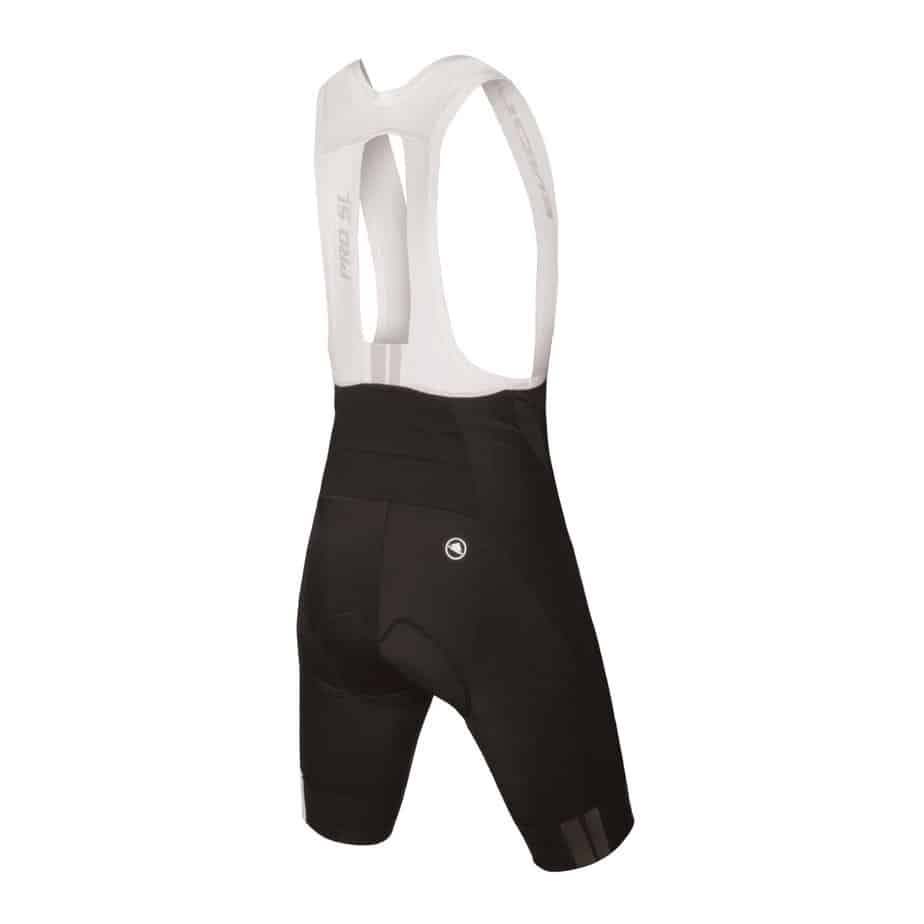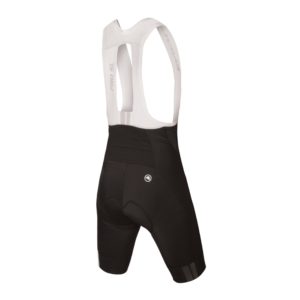 The Endura Pro SL has three different pad width options to suit different hip bone anatomies, saddles and positions. Endura suggests specific pads for popular saddles, but you can also get a custom fit at some bike shops.
The Endura 700 series pad looks less structured than many, but underneath is a complex internal design. The pad thickness varies smoothly, with plenty of depth under the sit bones and less in other places.
You also have two leg length options with hidden internal grippers. Unlike most manufacturers, Endura doesn't use a coverstitch, or flat locked seams. Flat lock seams are constructed with one seam on top of another, rather than wrong sides together pressed open or to one side. If you find raised seams uncomfortable, these shorts may not be your best option.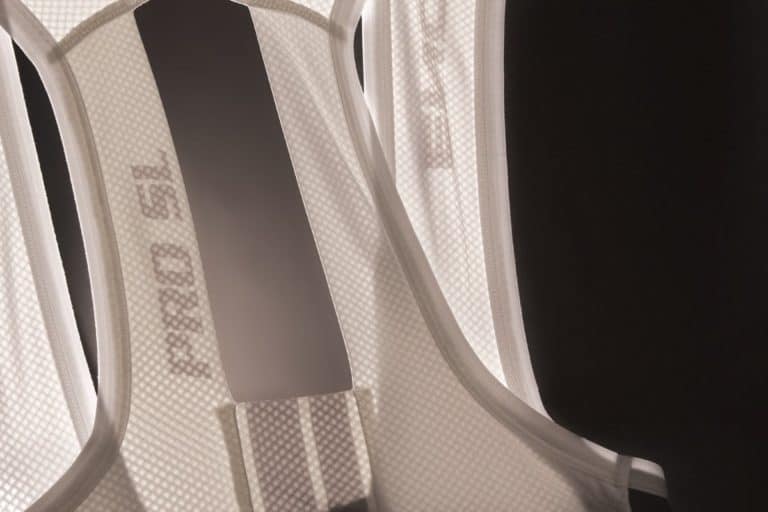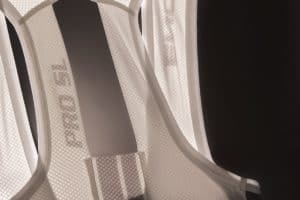 Endura uses a compressive fabric with coldblack treatment to reflect infrared light, making them cooler on hot days. They also have an SPF50 rating. The Endure Pro is made with a heavyweight fabric known as Power Lycra or jumbo spandex, which is said to compress muscles, and aid in recovery.
Endura Pro SL Cycling Bibshort II | Amazon
The groundbreaking 700-series pad - developed using pressure mapping software with bike fit experts gebioMized and ridden by Movistar Team - is the only pad available in a choice of three widths for unrivaled comfort.
Buy at Amazon.com
We earn a commission if you click this link and make a purchase at no additional cost to you.
Bontrager Ballista — Best If You're Into The Racing Thing
The Bontrager Ballista bib shorts are expensive but they're a good example of the "you get what you pay for" adage. Their comfortable pad and performance orientated fit make them a top choice for racers and riders who are into putting out as much power as possible.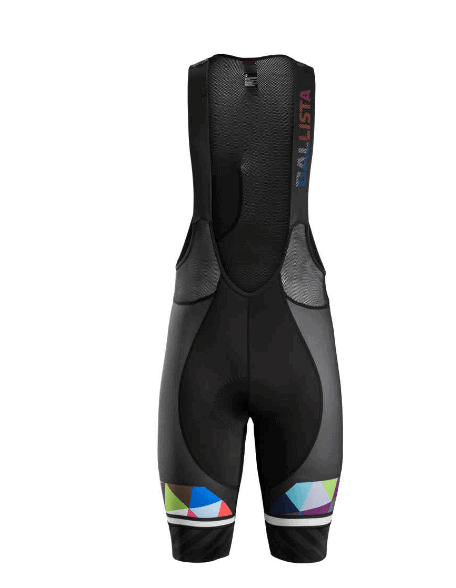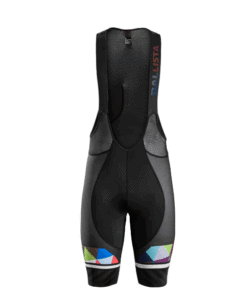 The inForm synthetic chamois is narrow and has the padding positioned exactly where you need it. Extra layers at the sit bones towards the rear provide comfort when you're in a more upright position without causing any bunching once you're in the drops.
The material is strong and durable. You can give them a good yank and not worry about seams splitting or fabric ripping.
Bontrager Ballista bibs are designed with the top level racer in mind with exceptional qualities of cut, fit, material and comfort.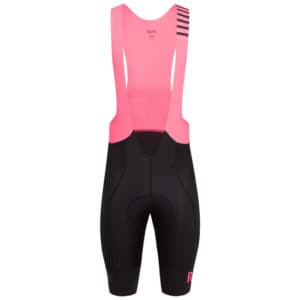 You can't really do a cycling bib short roundup without mentioning Rapha. The Rapha brand comes with all kinds of stigma and (quite often) strong opinions. Many cyclists either absolutely love or intensely despise the brand. I'm in the minority of those who appreciate the construction and quality of their clothing (I like their jackets a lot and do own a couple pair of their bib shorts), but kind of hate their whole "club house, clique-y, weekend warrior, vibe.
The Pro Team Bib Shorts are the same model worn by Team Sky when Rapha was their clothing supplier. The cut of these shorts is slim and close-fitting. The material is treated with coldblack, a special dye that repels the sun's heat to keep you cooler.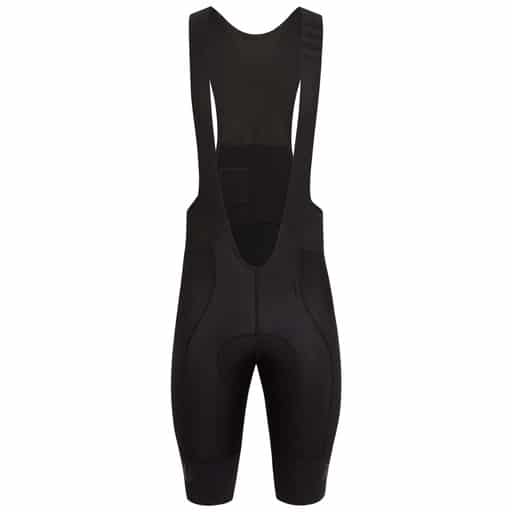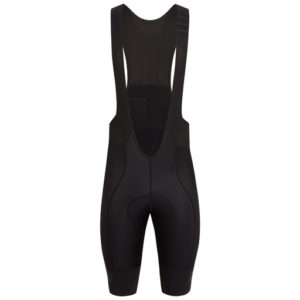 The Cytech pad is thick and luxurious and the straps are wide at the back. And, of course, there's a small pocket at the base of the back. The Pro Bib is available in both regular and long lengths, great for taller riders.
I like the chamois that Rapha uses and find it quite comfortable for long rides. I do think the leg grippers are a bit on the tight side but overall the fit is very good. I think of Rapha as the designer, stylish version of cycling attire. However you ultimately feel about the brand, they do produce comfortable, well thought out, apparel.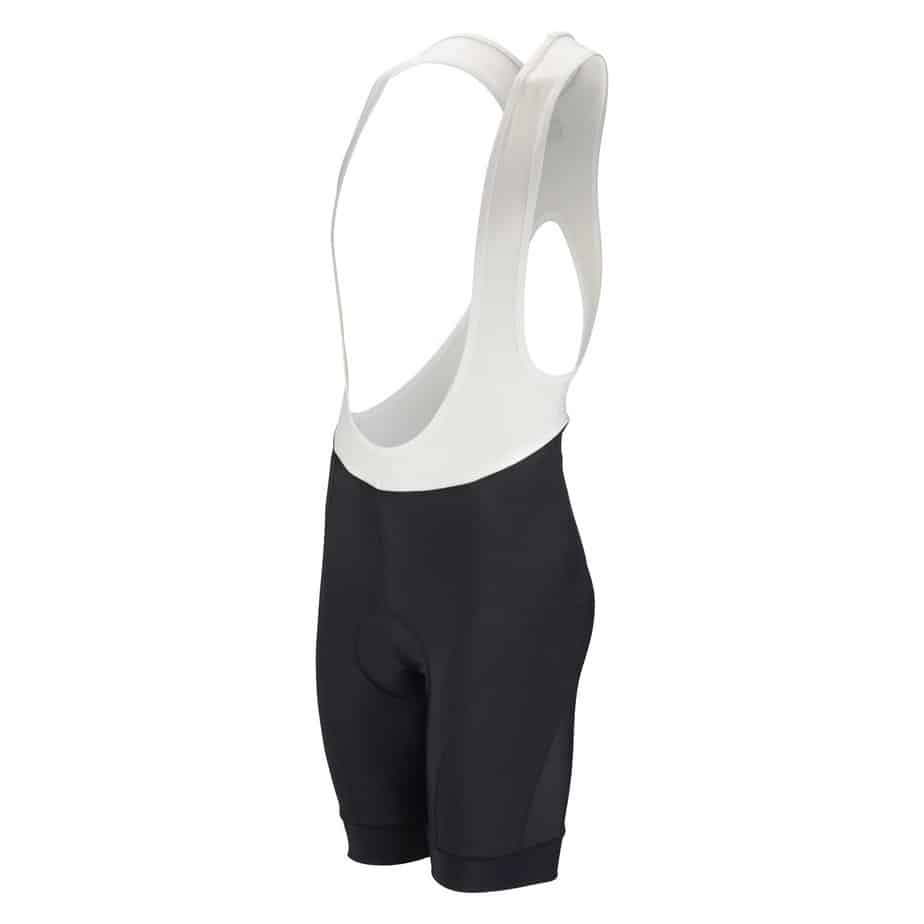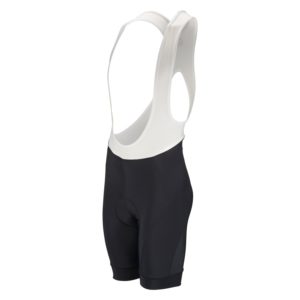 The Elite short is an excellent low cost high feature short. Eight-panel construction, breathable mesh uppers, and an Italian-made chamois provide a comfortable garment that's perfect for both commutes and club rides. They also have 360-degree reflective accents for safety during nighttime rides.
These women's bib shorts have a soft, comfortable chamois, crisscrossing straps and a clever rear zipper for easy bathroom breaks.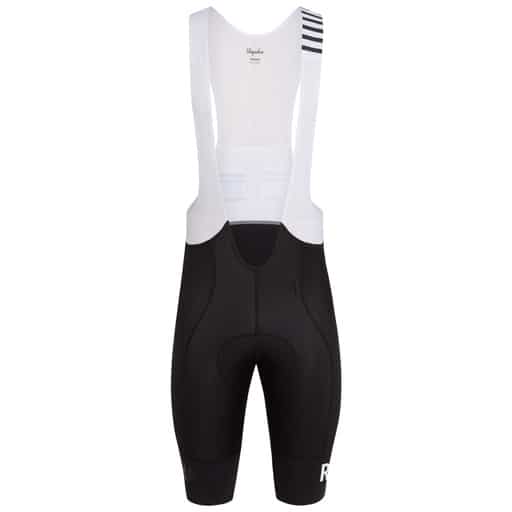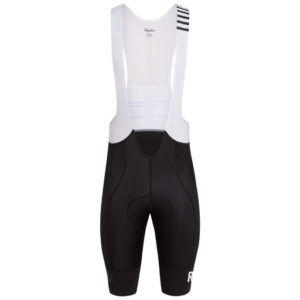 The bathroom-break issue is a common concern for many female cyclists. Velocio came up with an ingenious solution of a zipper. Chaffing potential seemed high with a zipper so close to the skin but, amazingly, it was barely noticeable during long rides.
The straps crossover each other on the back, are comfortable across the shoulders, and stretchy enough to make removing them an easy process.
Velocio's Superfly bibs also have one of the most comfortable pads around. The medium weight chamois is pretty perfectly positioned in the shorts and doesn't shift around while riding. Most users report the leg bands being tight enough to keep the shorts from riding up but loose enough to prevent sausage legs.
Related: Elevate Your Sock Game: 9 of the Best Cycling Socks