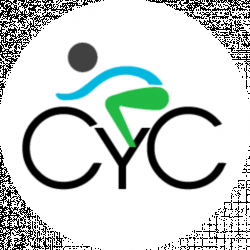 Latest posts by Cycling Hacks Team
(see all)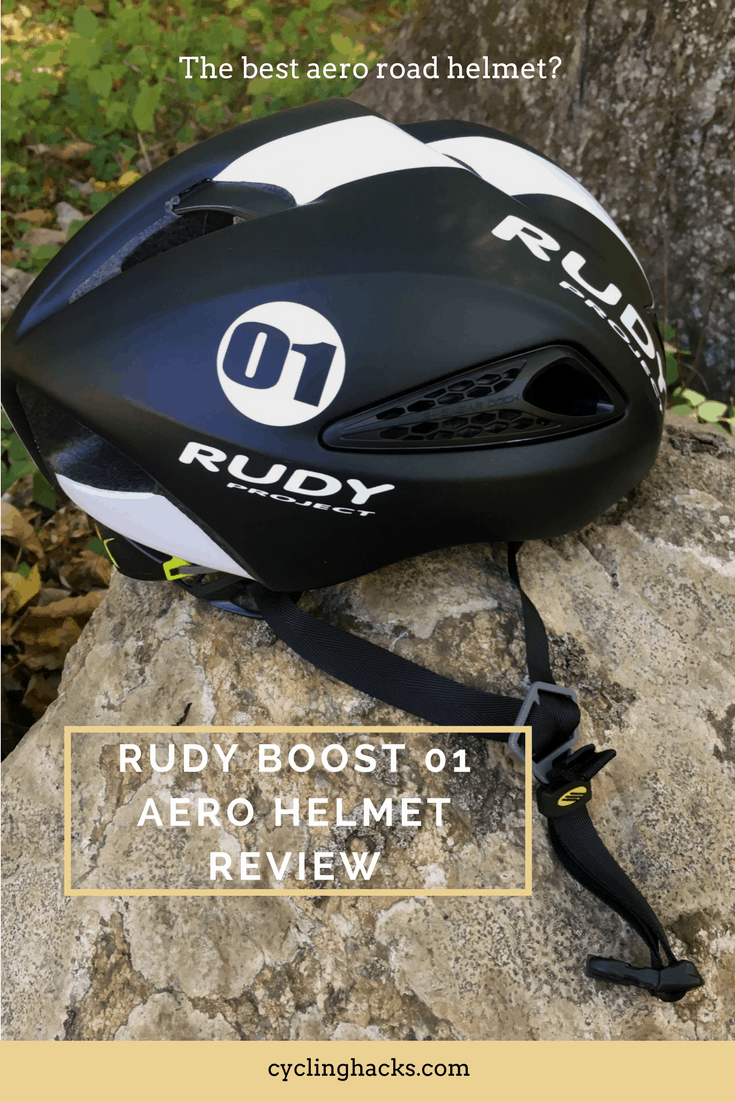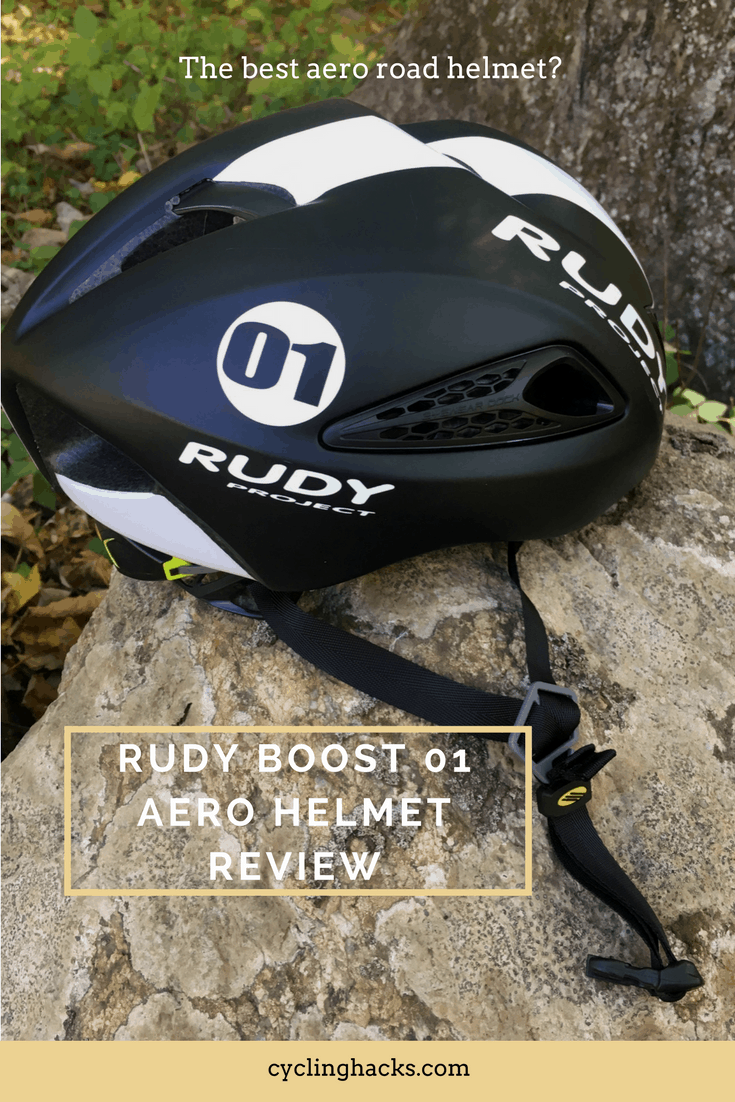 Versatility isn't a word commonly associated with triathlon gear. So we're particularly excited to see a helmet that not only excels in aerobars but also offers roadies a real slipstream advantage. Rudy Project claims its Boost 01 aero road helmet reduces aerodynamic drag by 12% compared to traditional road helmets. 
While it took longer for the Italian company to enter the aero road market, they finally have a dog in the fight. Aerodynamically engineered by wind tunnel master John Cobb, the Boost 01 marries the ventilation and comfort of an aero road helmet with the aerodynamic time trial design that's set Rudy Project apart as the most worn helmet at the IronMan World Championships.
Having tested other aero road helmets, we strapped on the Rudy Project and put it to the test.
What makes this helmet unique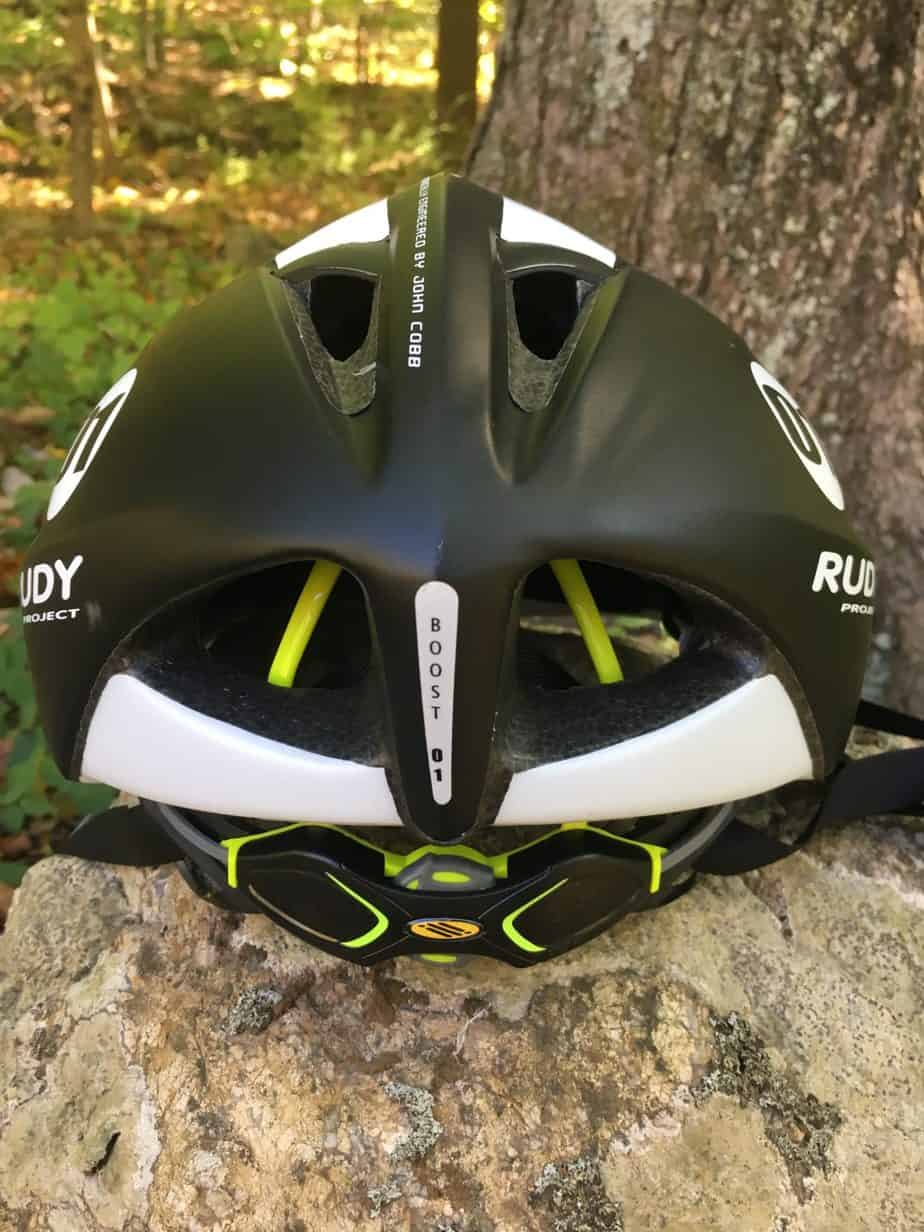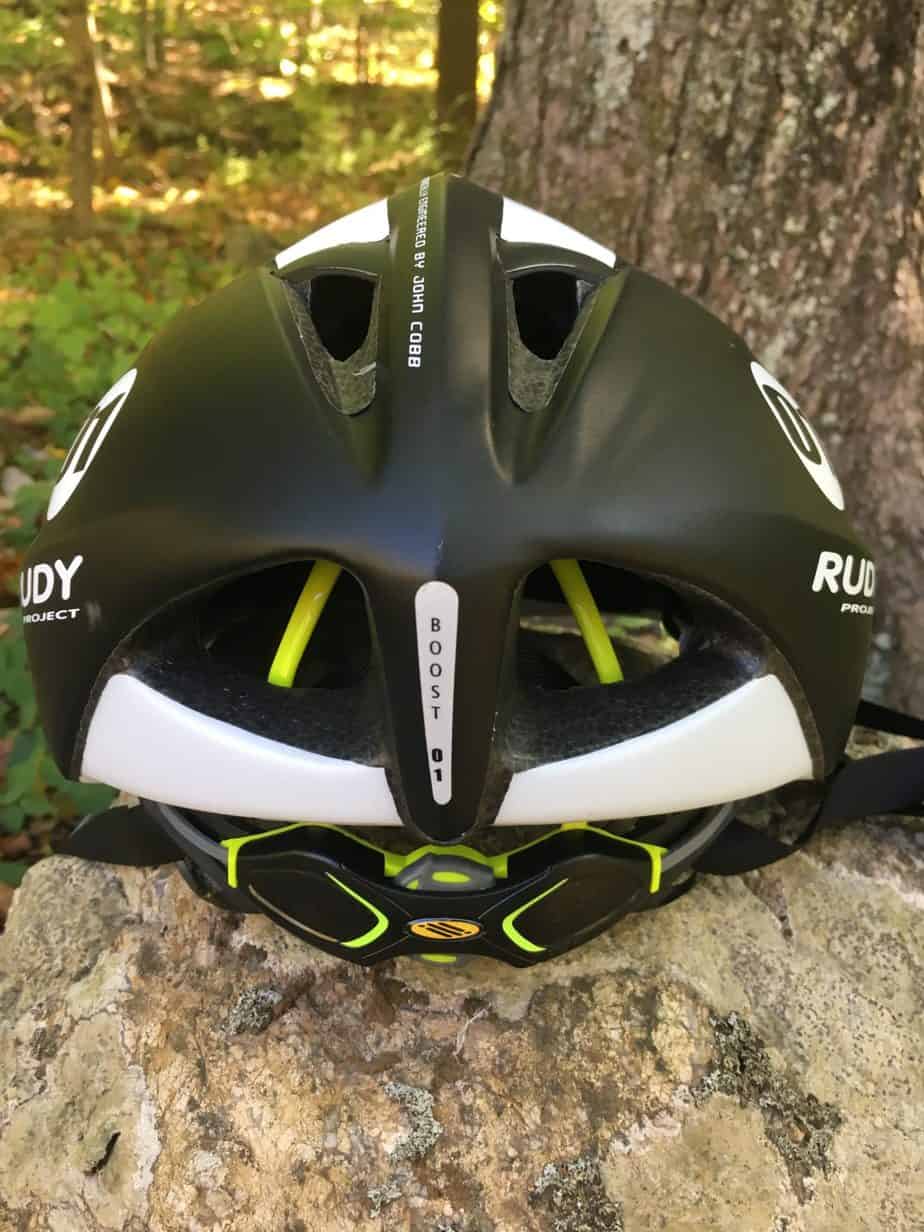 Straight out of the box, you'll immediately notice the Boost 01's interesting shape. Like the hood scoop on a turbo, a Universal Dorsal Ridge helps convert sideways forces (think crosswinds) into a forward force. This also eliminates some of the directional torque effects on a rider's neck.
Essentially this means that ducts on the helmet's rear sides help pull air around the neck and off the shoulders for improved aerodynamics. This might not be noticeable right away, but over the course of a long ride, this means less neck strain, which Rudy Projects estimates is about a 65% reduction in neck torque compared to traditional road helmets.
Fit and Feel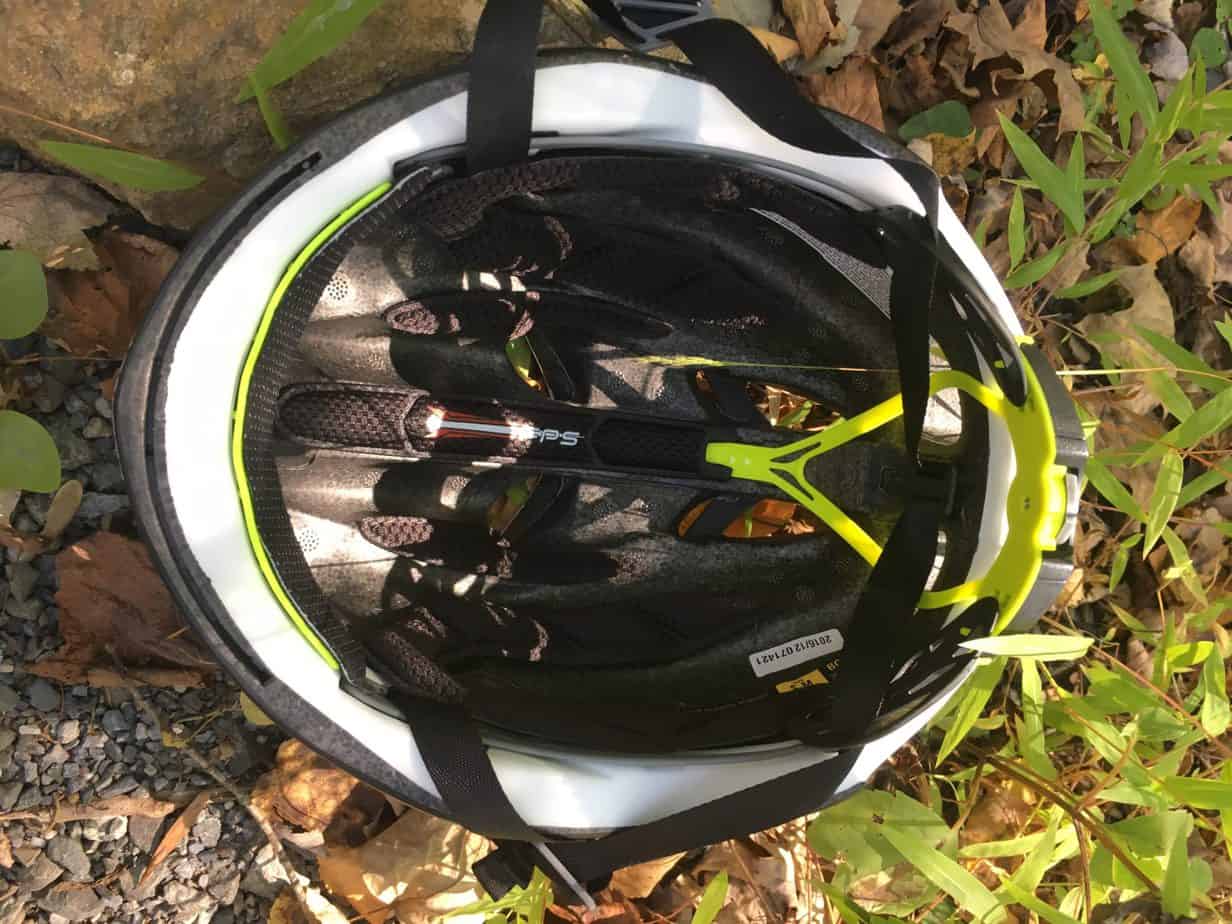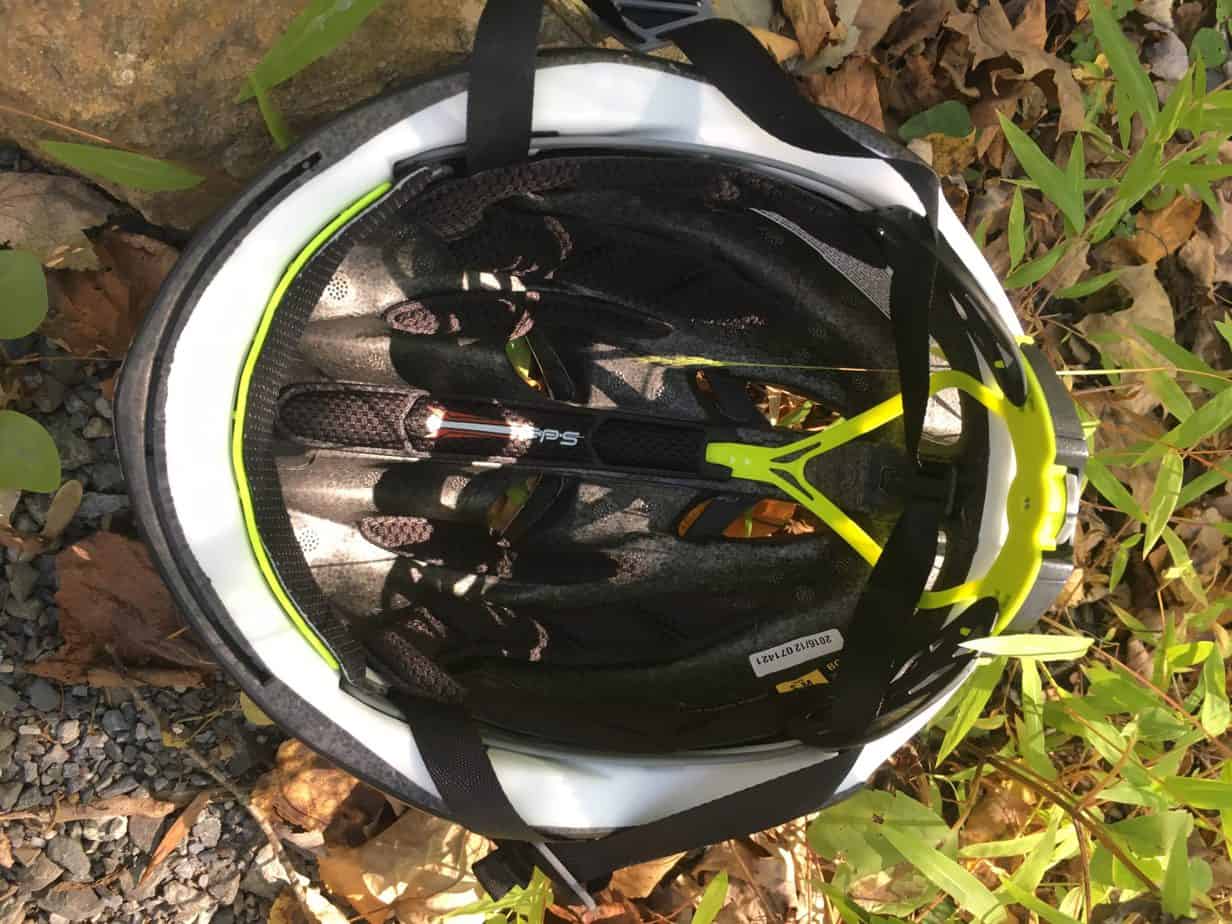 We tested a S/M size helmet, which we weighed in on our scale at 335gr. Some reviewers have complained about poor fit. And it is a very round helmet, but I didn't have a problem with it once I adjusted the R.S.R 9 Disc Retention System, a new feature introduced with the Boost that provides six different height settings. The Free Pad Interchangeable Comfort System also always you to further play with the fit, though I didn't need to. Once I ratcheted it into place, it fit fine. 
Compared to the Lazer Z1 I'm used to wearing on a daily basis, the Boost sits lower and covers the sides and back of the head a little more. The straps are feather light and I instantly felt the helmet's weight shift forward on my head, something that seemed more and more noticeable the longer I rode.  
One of my favorite things about this helmet is the Eyewear Dock, two narrow chambers integrated into the side vents, which hold my Oakley's like glue. This was my one major gripe with Lazer: there was no well-fitting space to securely hold my sunglasses.
Those looking for even more of an aero advantage can utilize a removable optical shield, which connects with a magnetic flip-up system for easy helmet removal.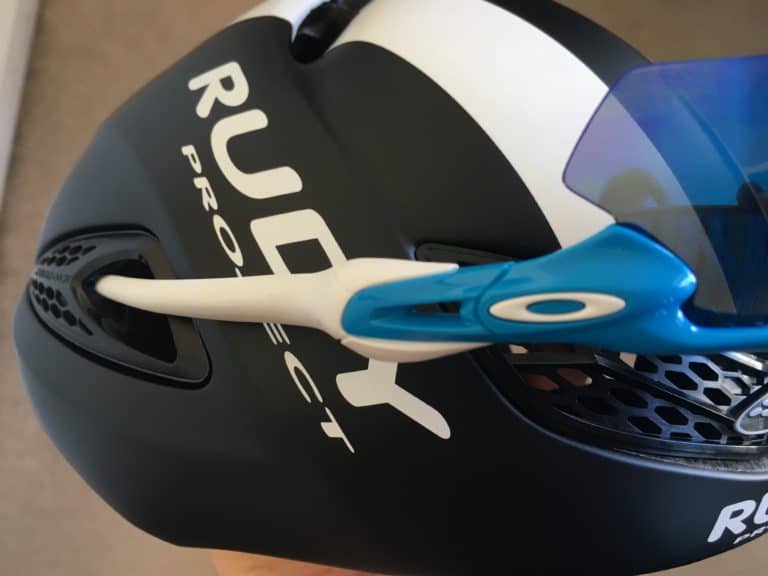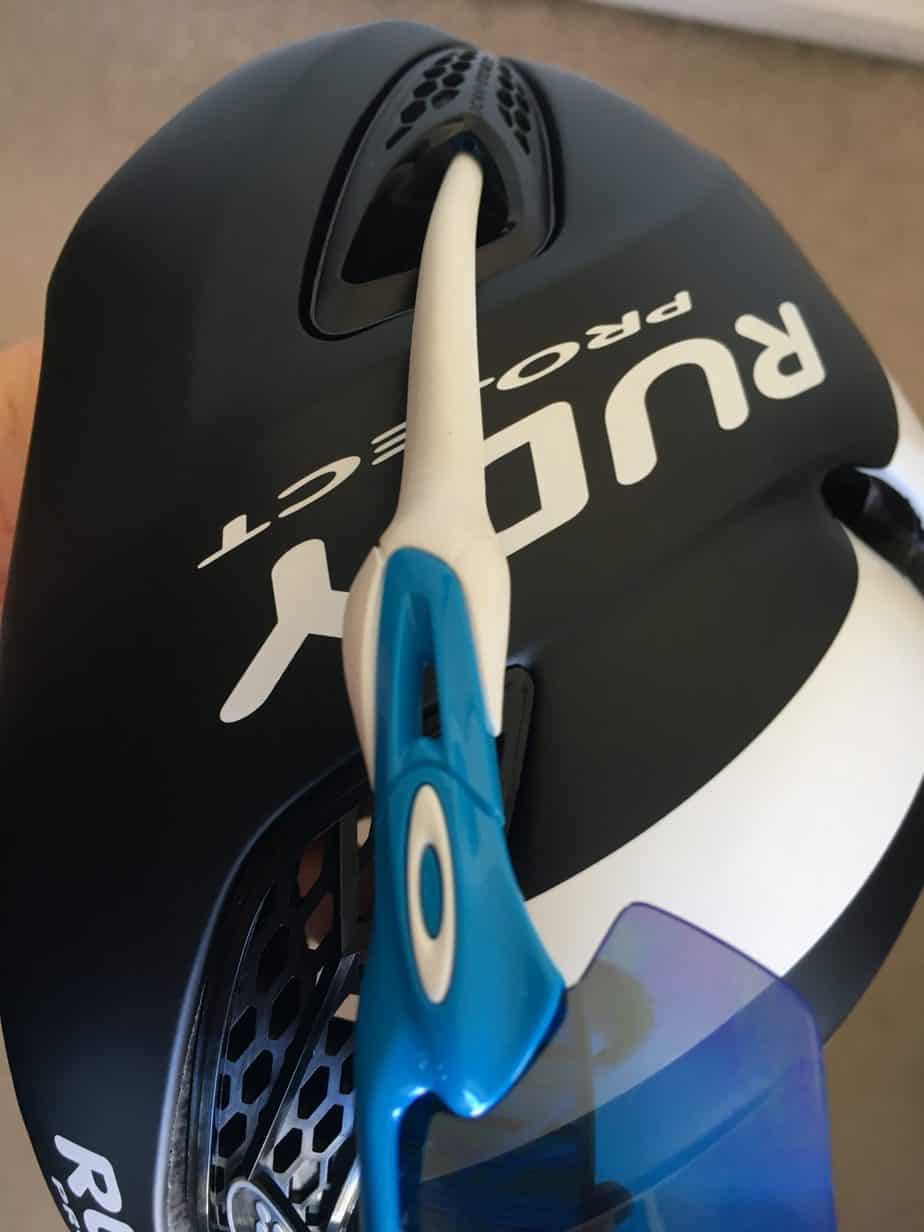 In Action 
Without a wind tunnel, it's tough to test the company's aerodynamic claims. It certainly looks fast. That counts for something, right?  
The helmet is designed with internal air channels and a top vent to increase cooling and airflow. The front vents can be blocked for further aerodynamics or when the weather turns cooler. Overall there are 10 vents in this helmet. While I can't compare it to a true time trial helmet, I didn't find Rudy's Boost 01 to be as well ventilated as other dedicated aero road helmets.
Overall there are 10 vents in this helmet. While I can't compare it to a true time trial helmet, I didn't find Rudy's Boost 01 to be as well ventilated as other dedicated aero road helmets.
Overall verdict:
If you're into riding road and tris, the Boost 01 is a one size fits all solution. Its design lends itself to long distance athletes, where little improvements in fit and comfort are more noticeable as the miles starts to tick up. As an Eddy time trial racer, I appreciated the versatility, as this saved me from investing in yet another piece of pricey gear.
The ability to close the front vents makes this an appealing choice for late fall rides, but I'd reach for something lighter and cooler during the hottest summer months.
Like all Rudy Project helmets, it also comes with a 6-year crash replacement warranty. A microfiber helmet bag and vent cover are included. 
We also reviewed the Lazer Z1 aero road helmet, Kask Protone, and the Thousand Helmet.