Latest posts by Jonathan Nolte
(see all)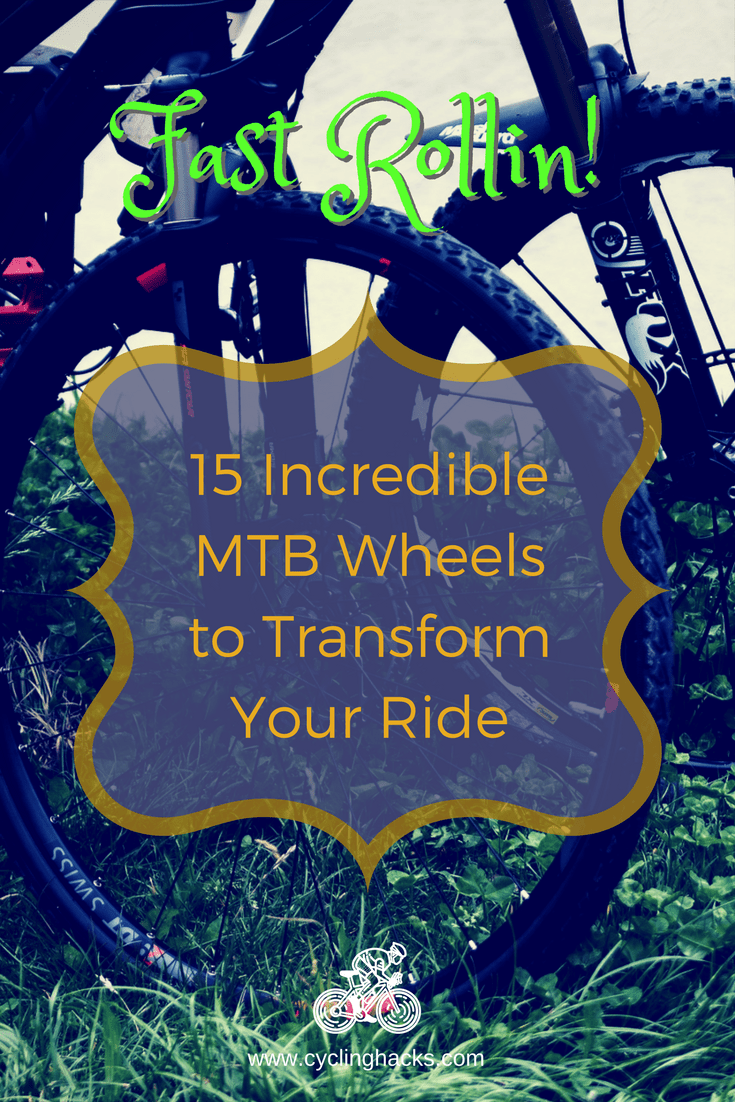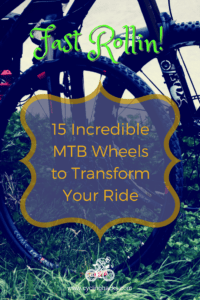 The wheels on your mountain bike can radically transform your ride in ways that no single component upgrade can. Stock wheels on many mountain bikes are relatively heavy, have hubs with mediocre drivetrain engagement, can be difficult to set up tubeless, and might not be as strong as their more sophisticated counterparts. In addition, wheels that have seen a lot of miles have fatigued rims and spokes that might not be worth the trouble to maintain.
Our buying guide breaks down everything you need to consider first, along with our favorite hoops for every disciple.
Top MTB Wheels
Click for more information or read full reviews with our comprehensive list of wheels below.
What Size Wheels?
Rim diameter or "wheel size" will be determined by the frame and fork you have, so be sure to pick the appropriate 29", 27.5"/650B, or 26" wheel for your current bike.
If you want to get really tricky, explore the possibility of retrofitting your 29er with 650B-plus wheels or your old 26" bike with 27.5" wheels. There are endless options out there, but not all of them will work.
Axle Sizes
Additionally, axle sizes have evolved over the years and hubs are made to fit the new frame and fork configurations. Common rear axles are conventional 135x10mm, usually with a thin quick-release skewer; 142x12mm with a thick thru-bolt instead of a skinny skewer; and the new 148×12 Boost, which allows for fatter tires and a wider chainline.
Front axles are made to accommodate forks with 100x9mm and a quick-release skewer, 100x15mm thru-bolts and the new 110x115mm Boost design. Less common is the 100×20 axles oversized standard and the Cannondale Lefty fork-specific hub.
Many hubs also are designed to be converted easily to fit a variety of axle permutations. Specifics for your bike are easy to research, but if you're not certain, consult your retailer to ensure that you get the correct variation.
Rim Width: Is Wider Better?
Finally, rim widths vary to accommodate various tire casings from standard to "plus" to full-on fat. Generally, rims are trending toward wider to support tires with ever more girth for the sake of traction on the trail.
Conventional mtb rims feature widths in the high-teens to mid-20 millimeter range; modern "wide" rims in the high-20s to mid-30s; "plus" rims will range around 40-50mm in width. Anything bigger than that will likely fall into the "fat" category.
Fatter and fatter tires are all the rage right now, so much so that the "enormous" 2.4-inch wide tire of yesterday seems tiny next to 2.6 – 3-inch wide tires and ever wider in the plus categories. For those seeking maximum rubber volume, you will need to learn the spatial limits of your frame and fork, and leave a little room for trail debris.
For best handling results, get a rim that is proportionally as wide as the tires you plan to ride. For guidance, look to Stan's' Wide Right design or Schwalbe's guidelines.
Carbon or Aluminum?
After picking the right category and compatible permutation of wheel for your bikes, you have a few more choices to make:
Aluminum vs carbon fiber rims: Carbon fiber technology has come a long way in recent years, yielding a market full of strong, lightweight, stiff rims that can roll through the harshest conditions. This advanced technology comes at a cost though, as CF rims will typically cost several times that of their aluminum counterparts. No bicycle component is invincible from damage, though, so replacing a carbon rim can hurt your wallet a lot more when the time comes. Aluminum is still a terrific material for rims with options in all sizes and widths.
Hubs: One giant leap in the performance and feel you get with a new wheelset is hubs that spin smoother, engage faster when pedalled due to a higher points-of-engagement (POE) in the rear hub, and hub/ spoke interfaces that allow for a stiffer wheel.
Additionally, if you are concerned about future compatibility with new frame and fork designs, a good hubset is an investment that can be converted to different axles and laced to new rims for many years.
Boost Hubs
However, modern frames and forks with "Boost" spacing  (148mm rear and 110mm front), are being designed with a different chain line than the previous 135/142mm standards. Now that Boost is out, that bell cannot be un-rung. You will ideally need hubs made with Boost specs if you have a Boost frame and fork. Adapters exist to make non-Boost hubs fit a Boost frame in a pinch, but fitting the right hub in your frame is a no-brainer.
Proprietary spokes: Most hubs use a traditional J-bend steel spoke, which makes sourcing replacement spokes easy in the event of a break. Proprietary spokes on wheel systems like those of Shimano, Industry Nine, and Mavic make for wheels with uncompromised strength-to-weight ratios, at the expense of sometimes elusive and relatively expensive replacements.
Tubeless: Nearly all modern mountain bike rims are convertible to a tubeless system by one means or another. All of them can also be used with an inner tube, but a vast majority of mountain bikers choose to ride tubeless to enjoy the benefits of fewer punctures and pinch flats and lower pressures for traction. Be sure to find out what tires will be optimal for your application if you're new to tubeless.
Custom vs. stock: Many wheels are available as a stock build, mass-produced with superb quality at a variety of price points. Choosing a custom wheel build allows you and your wheelbuilder to fine-tune the hub choice, spoke characteristics, and color of your wheels. Many online retailers will build custom wheels to your specifications, but a local bike shop might be the best source of wisdom for such an intimate component choice.
Types of Wheels and Our Favorites
Now it's time to consider some specific wheels on the market. Selecting a new wheelset presents you with a dizzying array of options that you'll need to navigate. Just like frames, wheels are designed with specific riding disciplines in mind, and riders would be wise to pick a wheel that will suit them best. The capabilities of your wheelset should match the rest of your bike. A loose arrangement of such categories include:
XC/ Race
Lightweight wheels with climbing and long hours on moderate terrain in mind; designed around narrower tires that accelerate quickly.
Stan's and DT Swiss
For those who are counting grams, lightweight XC wheels will give you an edge in the speed game. Stan's No-tubes brought tubelessness to the masses with their easy-as-pie tubeless convertible rims and tape.
Top Stan's Wheels: They offer wheels built around their aluminum Arch rims for a budget-friendly all-rounder set, or their carbon fiber Valor rims for the ultimate in light, vibration-damping wheels.
DT Swiss is synonymous with wheel components, as your local bike shop probably has boxes and boxes of their spokes for builds and repairs. Their unique star ratchet-drive hubs are renowned for being dead-simple and reliable, and come in a dizzying array of axle, spoke, and width permutations.
Our Favorite DT Swiss Wheels: DT Swiss' XR 1501 29er wheelset  is their race-ready platform.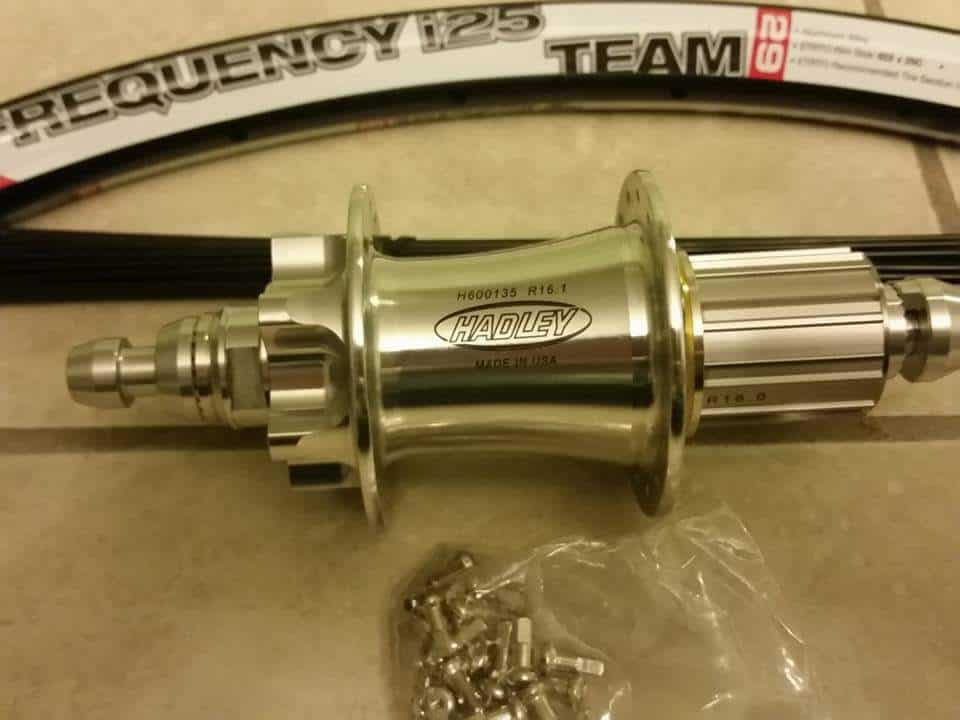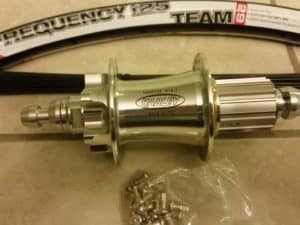 Personally, I built my custom XC 29er wheels around WTB rims: KOM i25 front to save weight where I could afford it and a Frequency Team i25 rear for a strong, stiff, and affordable combo. Both rims have held their shape through many miles of abuse on central Texas rocks and most tubeless tires seal easily with a floor pump with WTB's TCS rim design.
WTB did not offer a complete wheelset that fit my needs, so I built custom wheels with DT Swiss double-butted spokes, brass nipples, and an American-made Hadley SDS rear hub, which features a titanium freehub, lightning-fast engagement, and smooth, oversized bearings. WTB has similar, affordable wheelsets built around Frequency Team rims for XC use.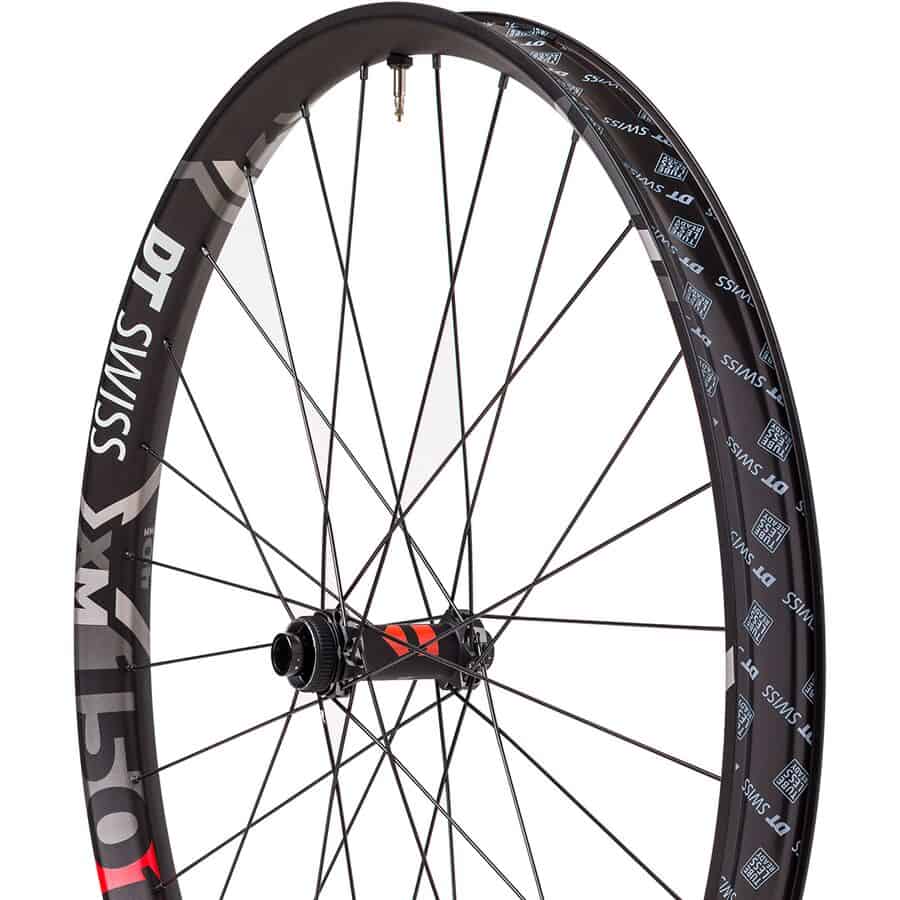 AM/Trail Wheels
These wheels are designed to take a beating and withstand mile after mile of aggressive riding on rough trails. They are usually designed with wider, meatier tires for traction on rowdier terrain. Wheels in this category cover the widest range of modern mountain biking disciplines and riding needs, so they span a wide range of products.
Mavic
Mavic has a long pedigree in wheelimaking and is credited with inventing UST; universal standard tubeless. Their unconventional but proven wheel systems involve proprietary spokes for a high-tech, strong design. Mavic pulls no punches with designs behind the Crossmax XL Pro burly enduro wheelset.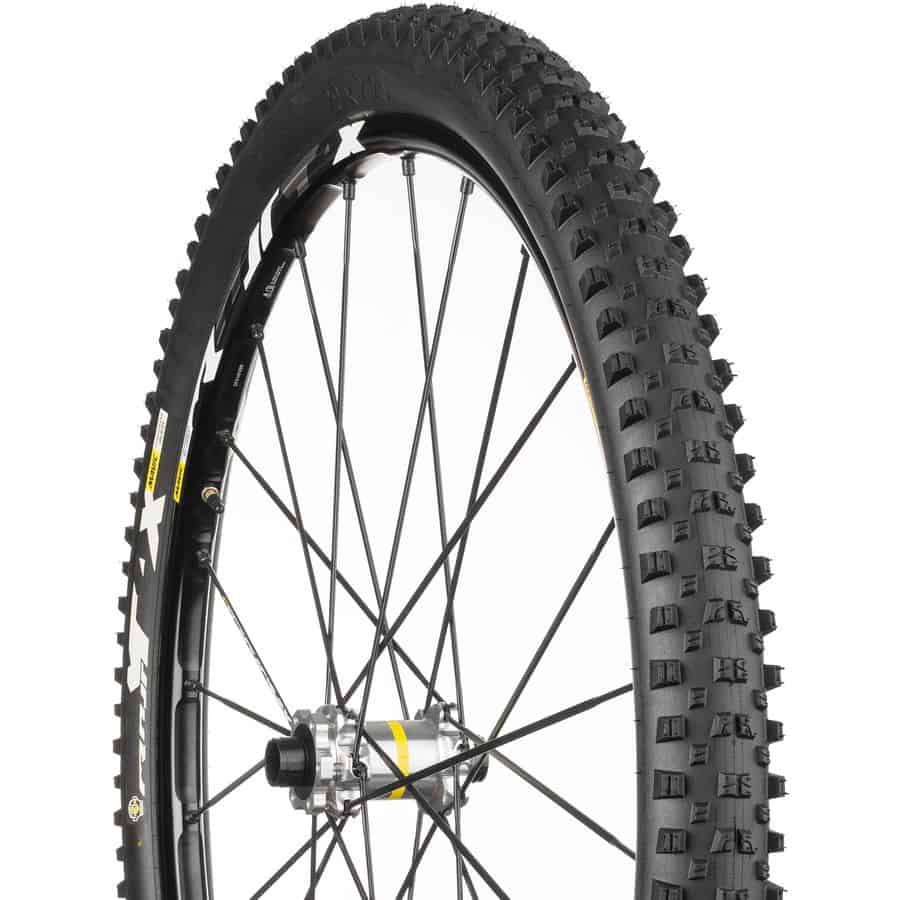 WTB
WTB offers their Asym i35 rims for trail / all mountain applications, utilizing an offset spoke hole design that allow for more even spoke tension between left and right side spokes than a conventional symmetrical spoke design.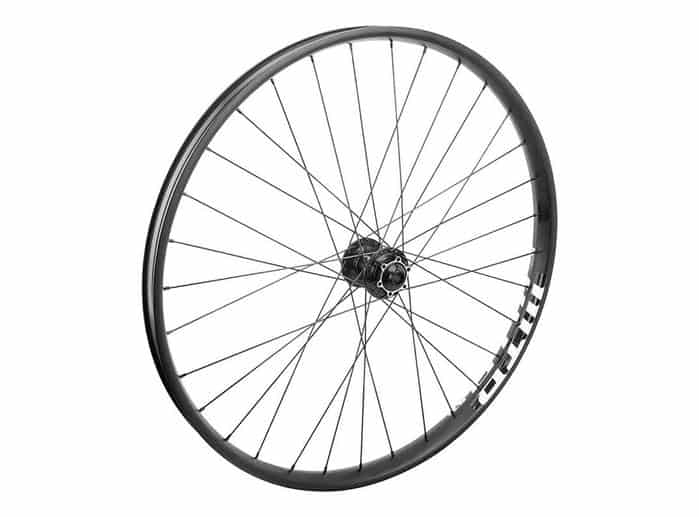 Stan's
Stan's offers the Flow rim for those who need a beefier rim for AM riding, a tried-and-true favorite for people who have a history of destroying wheels.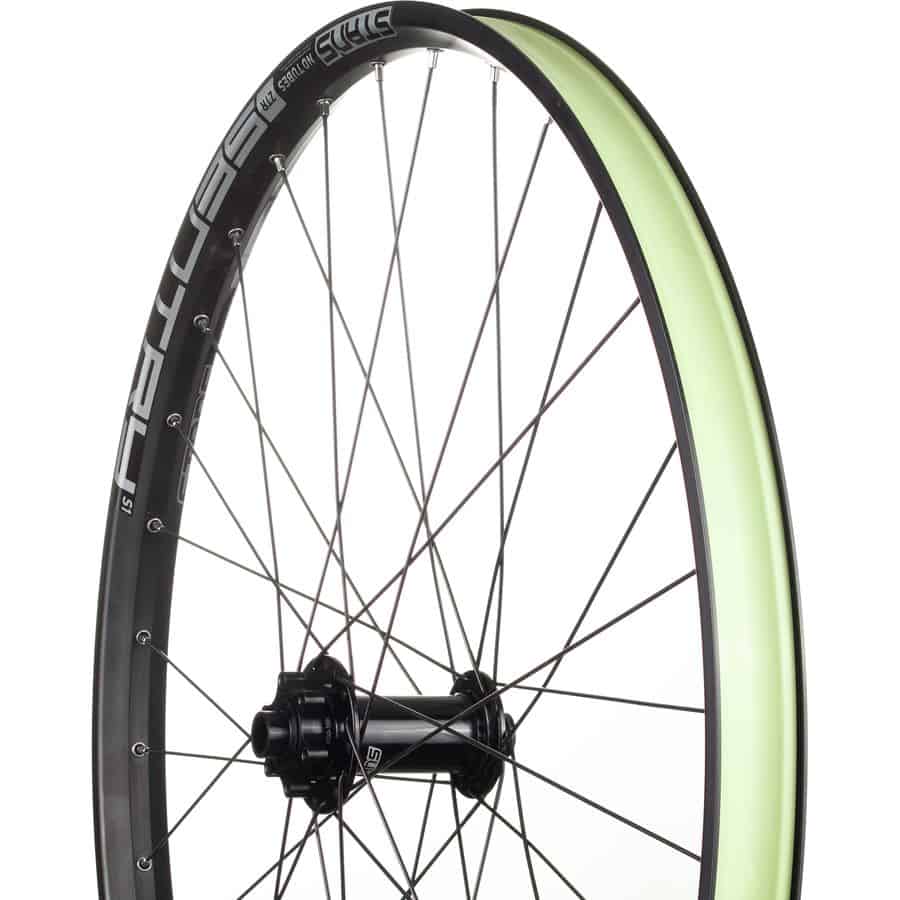 Industry Nine
Industry Nine has turned heads in recent years with their unconventional hub and spoke interface, which uses thick aluminum spokes (instead of conventional steel) that thread directly into the meticulously machined hub flanges. This system works with any conventional rim for a light, incredibly stiff build, like that employed in the Enduro 305 wheels.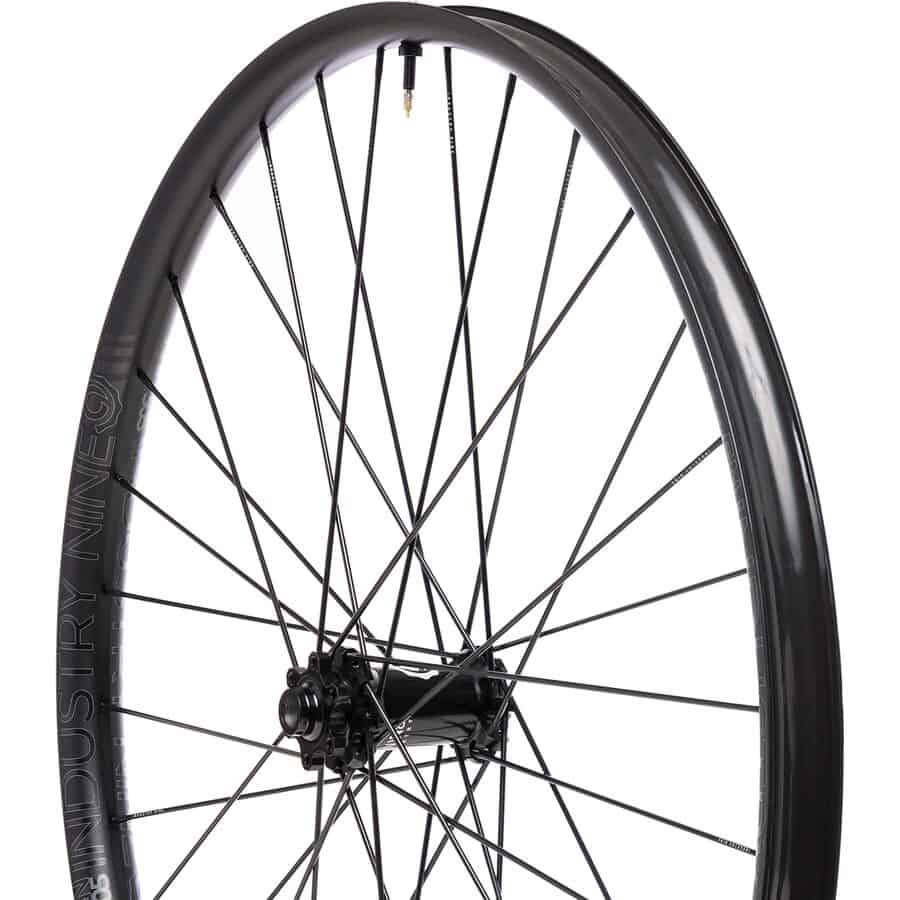 Enve
Enve is known as the benchmark for carbon fiber bicycle components. Their America-made handlebars, seatposts, and stems grace the pickiest riders' bikes, and their beefy Enve M730 carbon rims are available laced to DT Swiss hubs for a build that will withstand anything you or the trail can throw at it.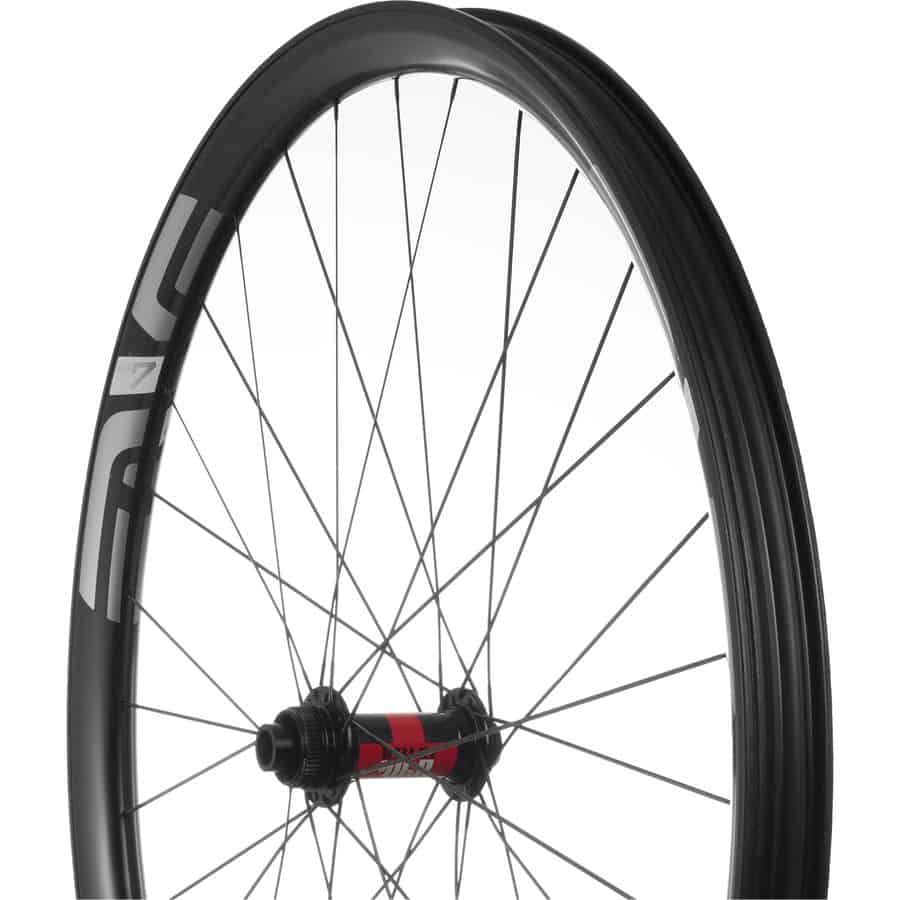 Plus-tire wheels
This category has made long strides in popularity in recent years, as they offer confidence-inspiring traction similar to a full-fat tire but without the drag of weight that a fat tire possesses. This combination has been a blessing across the spectrum for timid beginners, loaded bike-packers, backwoods explorers, and everyday trail riders.
Extra-wide rims and frame/ fork clearance to match are essential for the new breed of "plus" bikes with monster truck traction; most likely fitted with 2.8-3" tires; usually designated 29+ or 650B+/ 27.5+.
Stan's Sentry for plus-sized tires uses Stan's trusted BST rim design and is suitable for conventional and plus-sized tires.
DT Swiss' Spline lines of wheels are built around their bomb-proof hubs with rims for every rider including the 27.5+ XM 1501 One 40 wheels.
Fat wheels
Want to ride where the trail ends and into the tundra or the desert? Fat bikes have grown from a tiny niche to a full-blown phenomenon in recent years. Utilizing XXL wide rims (usually 26-inch) and framesets to match, fat bikes float on soft surfaces by use of massive 4-5 inch wide tires. The sheer size of these wheels makes them inherently heavy, so manufacturers have devised ways to save material on these rims.
Industry 9
Industry 9 employs their unique hub and spoke design to the Big Rig carbon fat wheels and saves a figurative ton of weight by using composite materials. If you want to float on the loose stuff without burning up in your parka, the weight savings here will save you a lot of trouble. Save quite a few dollars by going aluminum but gain the same technology with I9's Big Rig 845 wheels.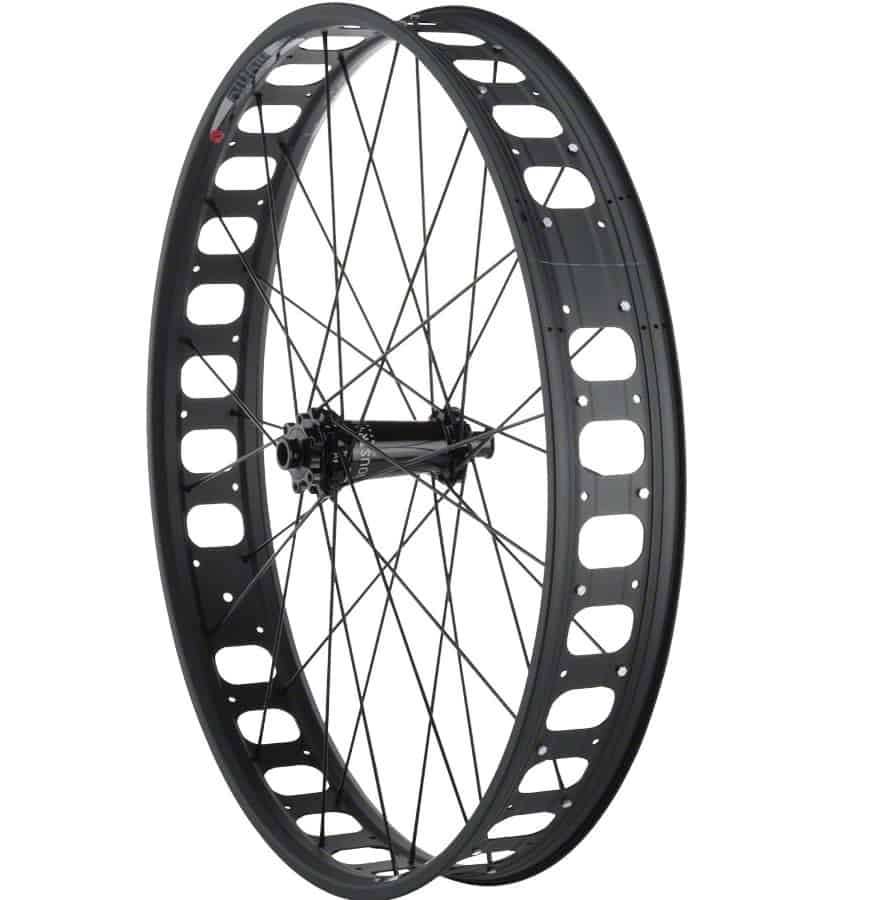 Surly is credited as the first to mass-produce fat bike products, and their Rolling Darryl rims can be purchased with versatile hubs to fit a variety of modern fatties.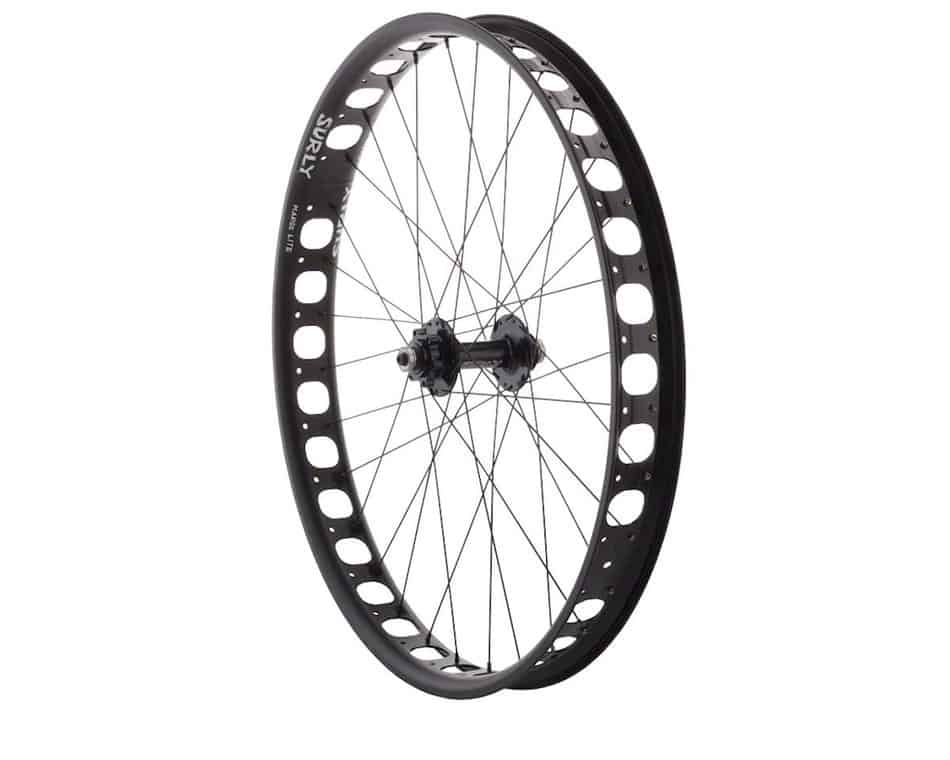 Related: Mountain Bike Buying Guide: What You Need to Know to Hit the Dirt