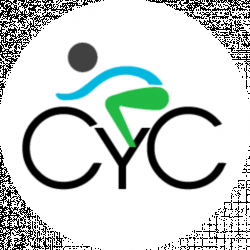 Latest posts by Cycling Hacks Team
(see all)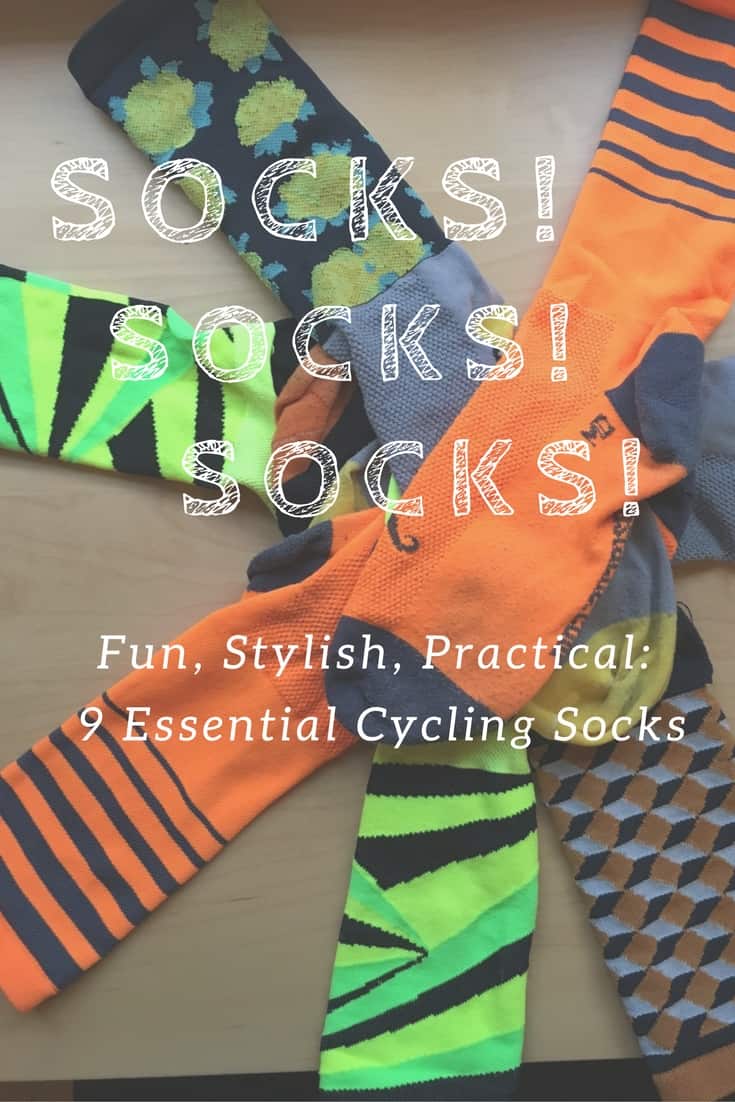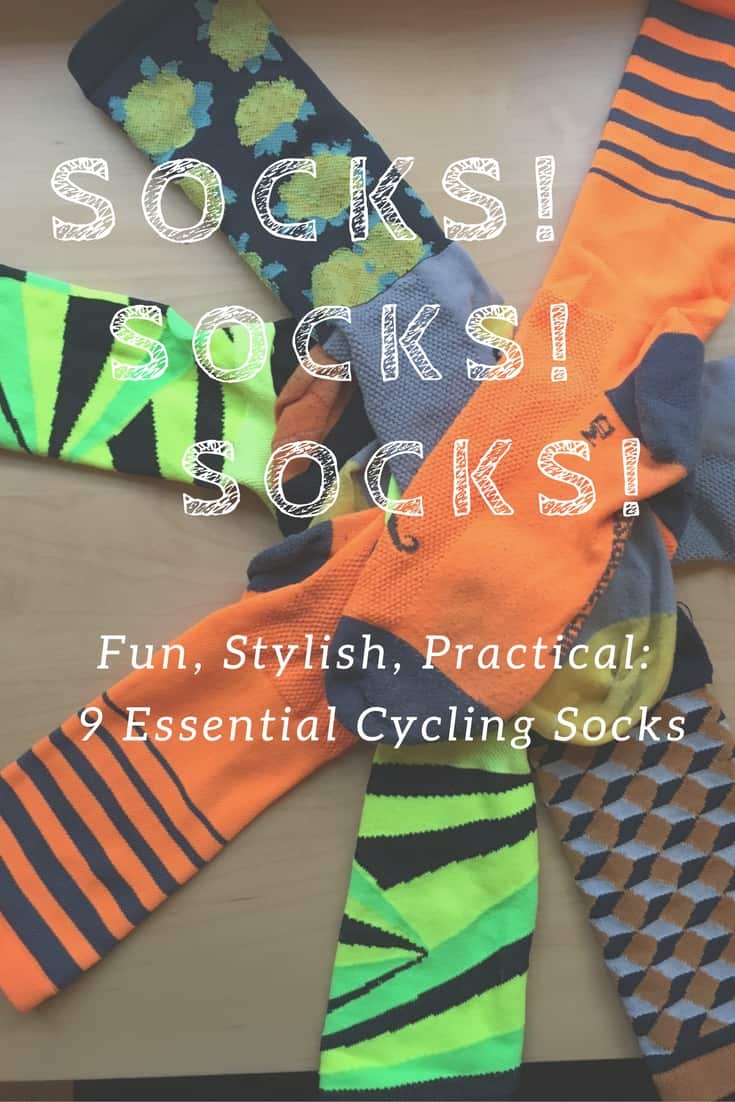 An old roadie proverb states that part of being fast is looking good. If this logic applies, then cycling socks are definitely part of the equation. They have the power to make the coolest kits pop, but socks are also a highly functional piece of cycling apparel. Get your sock doping fix here with the best cycling socks for hot and cold weather or start off with a pair that perfectly fits your budget.
 
1. Best low-cut cycling socks
Like your favorite jersey, these socks will quickly become your go-to on any ride. The Ride Elite's low profile also makes them ideal for off-the-bike wear. These socks are lower cut than my other recommendations, but that makes them ideal for hot days on the bike. A flat toe seam is appreciated after hours of pedaling and vertical arch compression helps to hold this thin, yet durable, sock in place. Available in a variety of colors and styles, as well as women's specific and a wool version. 
2. Best budget cycling socks
Spend less than 17 bucks and you'll score a pack of three socks that are perfect for commuting or recreational rides. These socks are a little thicker than the Elite Low Socks, but hold up well over time and have a wicking material that keeps your feet dry. Choose between women's sizes or an ultra-low version.
3. Top way to raise your sock doping game
Bright colors and fun, vibrant patterns elevate Handlebar Mustache's threads to the next level. Best of all, their synthetic blends are cool and comfortable for those long rides. Try these green hues or be bold with hi-vis pink.
4. The best winter cycling socks
Cold feet are a deal breaker for winter riding. Fortunately this Merino wool blend with a 4-inch cuff helps to keep the heat in and Mother Nature's nip out. These socks are so comfy, you'll swear they were made just for your feet.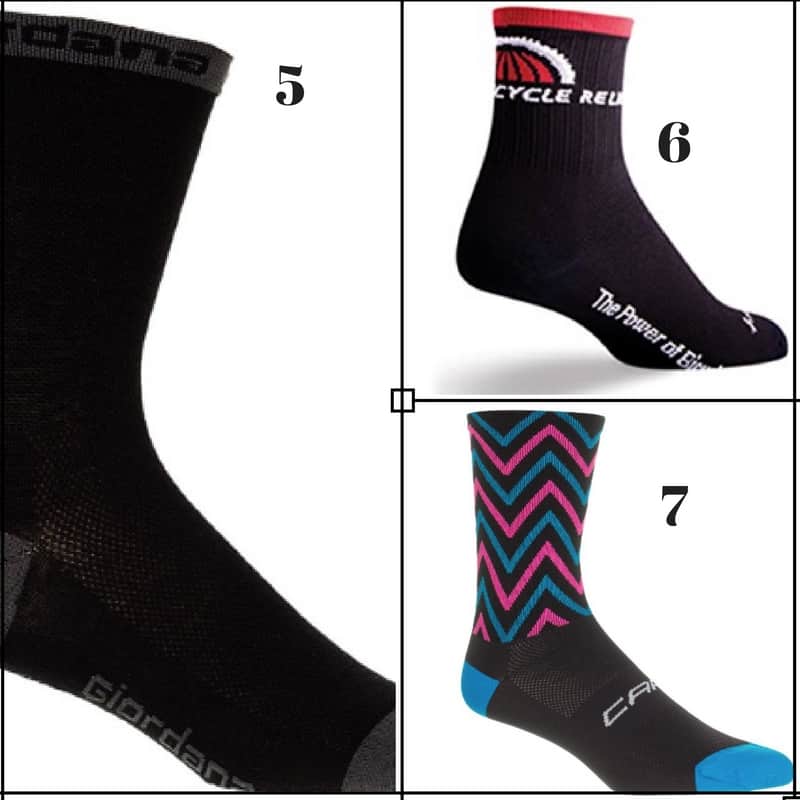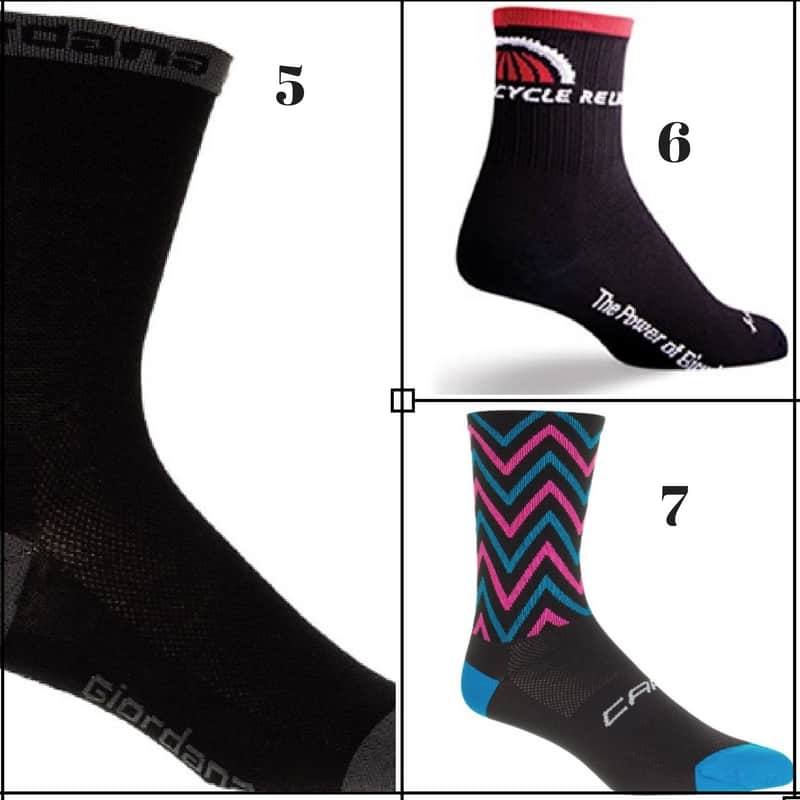 Perfect for a winter mountain bike ride or to wear to the office, Giordana's wool socks have the ideal amount of wicking and stretch thanks to a blend of merino wool and synthetic fibers. These socks are warm without being bulky. 
Related: Numb Fingers No More: Our Winter Cycling Gloves Review
6. The coolest socks for charity
Now you can look cool while supporting a worthy organization. Sock Guy donates a portion of each sale to World Bicycle Relief, a charity dedicated to donating special commuter bikes to underprivileged communities in Africa. Available in three and six-inch tall, these socks have a friction-free sole and a mesh upper that allows for maximum ventilation.
Top Socks: A few other favorites worthy of your sock drawer…
Raise your sock game while warding off stinky feet and blisters. Capo's synthetic yarns are crafted to resist bacteria and odor, while wicking away moisture.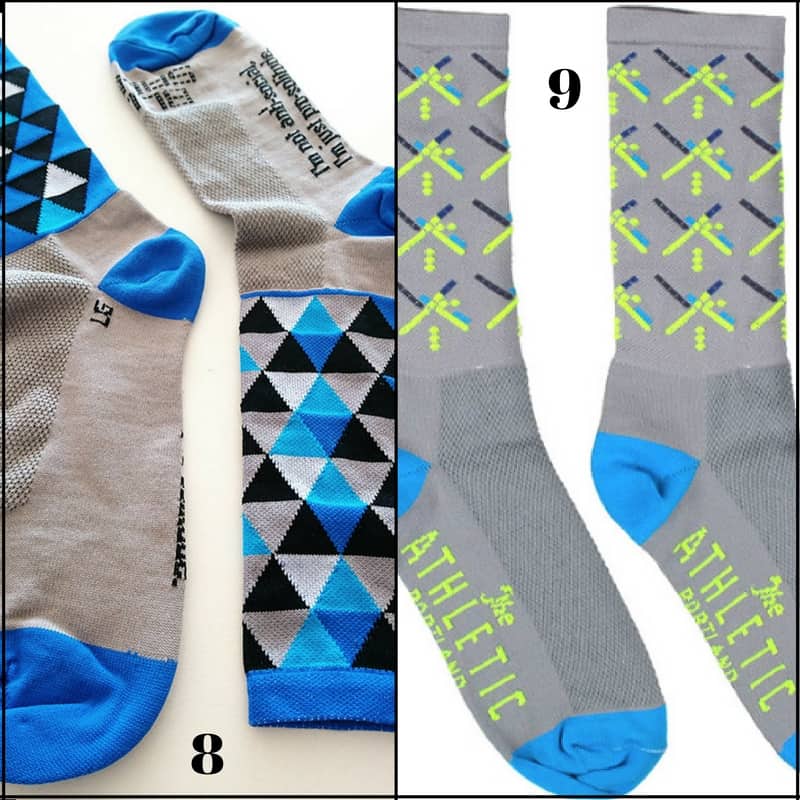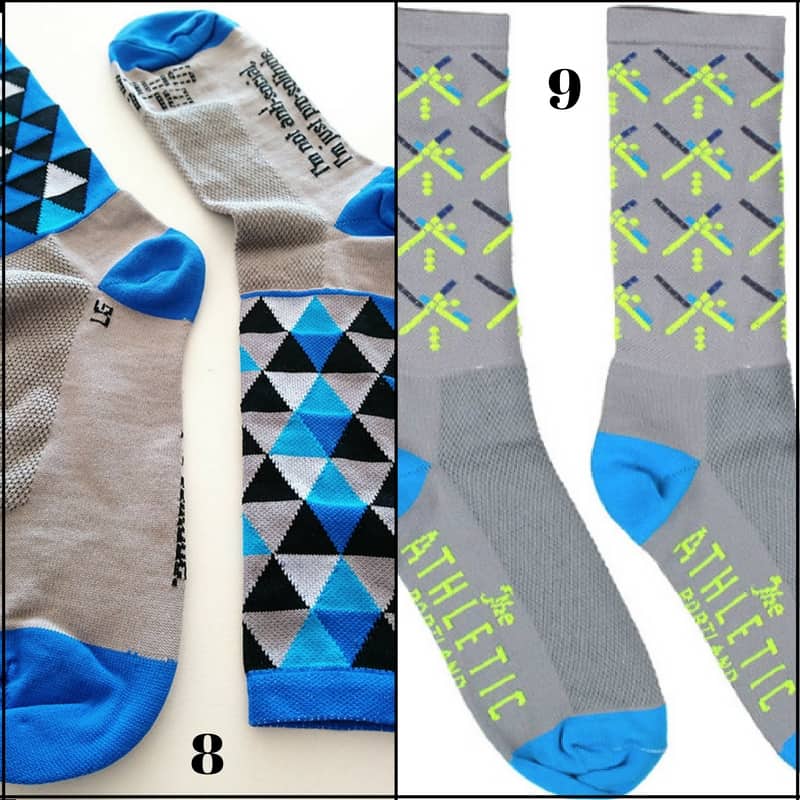 Sean Sako's motto is the socks maketh the kit. If that's the case, be ready to kick your kits up a notch. Designs inspired by cubism, eternal hope (in the form of roses) and the heart and history of cycling (Mondrian) will encourage you to keep pushing the pedals, while gaining some serious style points. These socks are pretty darn comfortable too.
Straight outta Portland, the Athletic's socks toe the line between just plain weird and crazy cool. Their Portland Airport Carpet socks are in my regular rotation, always eliciting a comment or two on group rides. Not your thing? Try their surfboard or Wooly Mammoth patterns to truly turn some heads.
Related: The Surpising Hidden Benefits of Cycling
Want even more cycling hacks or to connect with a community of like-minded cyclists? Join us in our free Facebook Group.