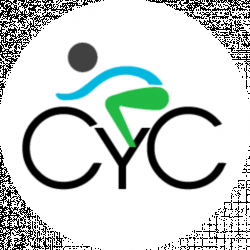 Latest posts by Cycling Hacks Team
(see all)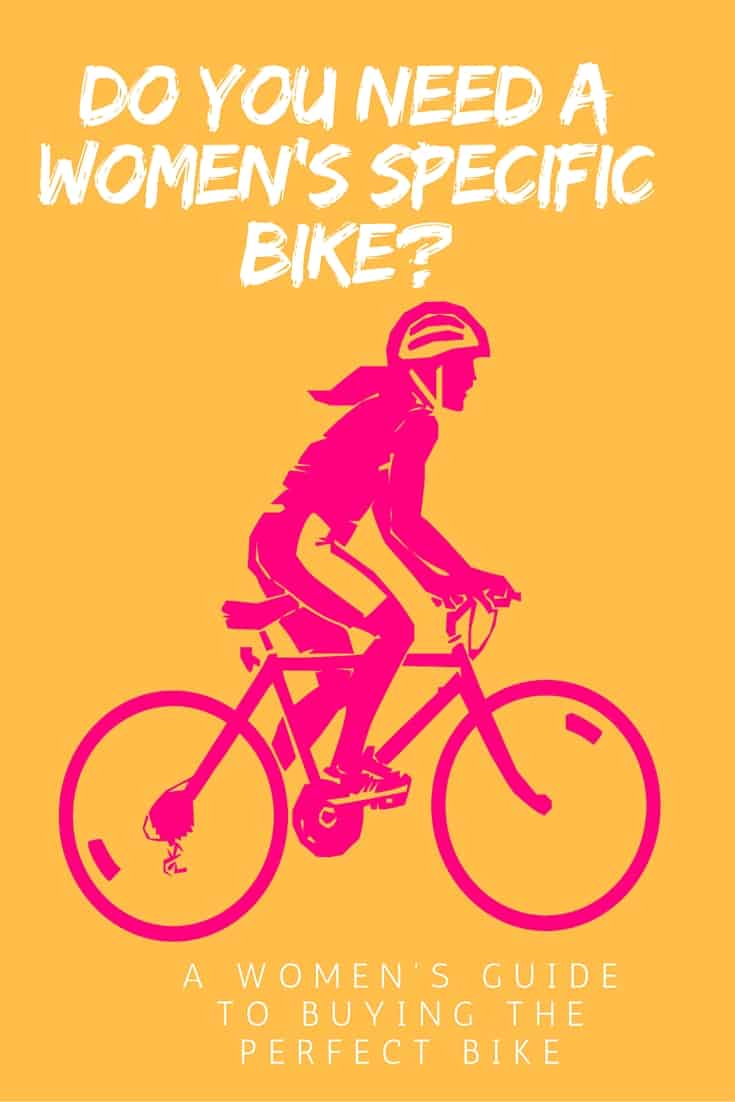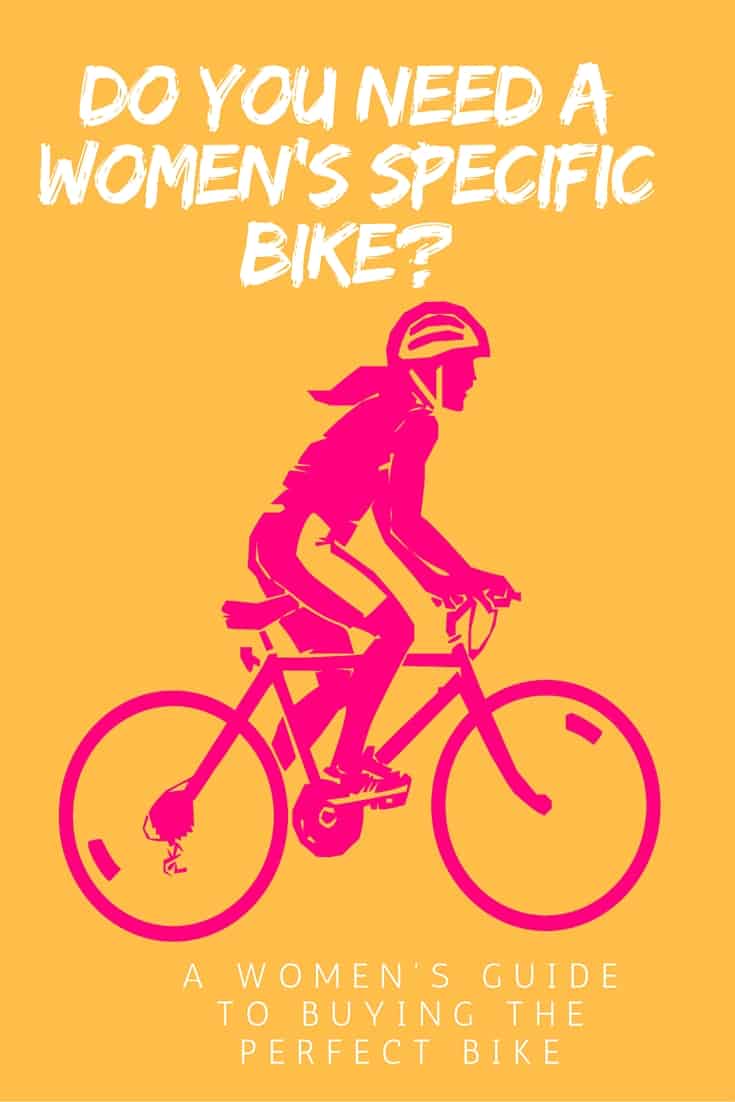 When it comes to buying a bike, there is only one rule you must follow: Buy one that fits. That being said, are women's bikes worth considering and test-riding? Absolutely. But should every female be on a women-specific frame? The answer is… it depends.
Benefits of women-specific bikes
Women generally have a shorter torso, longer legs, smaller hands, feet and fingers, narrower shoulders , shorter arms and carry less muscle mass than a man the same size. That's quite a few differences, but it's also an oversimplification and certainly doesn't apply to all women. Unisex bikes typically cater to a man's physique, which can make it difficult for some women to find a bike that truly fits them.
Enter women-specific frame designs. Not all women-specific bikes are the same. Some bike manufacturers simply swap out saddles and handlebars for ones more attuned to a woman's body, paint the frame a different color from the unisex offering and call it women-specific. But many companies are doing it better, offering frames designed and molded to address women's specific needs.
Geometry Lesson: How women's bikes are different
A true women's specific bike is designed with some or all of the following features: a shorter top tube, taller head tube, a relaxed head tube angle and a steeper seat tube angle. This applies to both road and mountain bikes. Essentially, when you shorten the top tube, it can result in greater toe overlap (meaning your foot comes in contact with the front wheel as it's turning) and unstable handling.
The combination of a taller head tube, relaxed head tube angle and steeper seat tube angle, creates a longer wheelbase, which alleviates any instability. A taller head tube also increases comfort in the neck and shoulders, as it brings you into a more upright, less stretched out, position.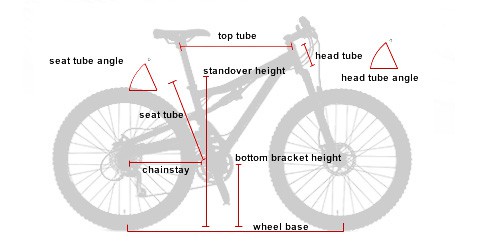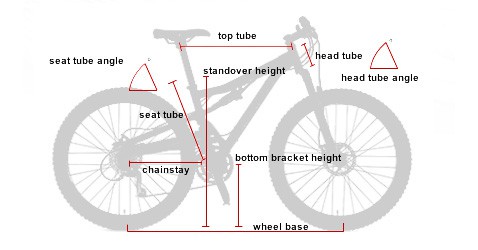 Photo credit: totalwomenscycling.com
Women's bikes often come with a saddle designed for women and shorter, narrower handlebars to accommodate a woman's shoulder width. Bikes designed for women also tend to have shorter crank arms.
It's important to remember that just because you're a woman doesn't mean you automatically fit into the women's specific mold. For instance, some women like to ride in more aggressive, stretched out position. And some taller women (or those who are above average), may find that a women's specific frame results in a less-than-comfortable ride because her weight is improperly distributed on the bike.
How to modify any bike to give it a more female-friendly fit
If you're riding a bike that doesn't quite fit right, you can borrow a few sizing tricks used on bikes designed for women. These won't apply to everyone, but they're a good place to start.
1. Shorten the Reach
Swap out the handlebars for ones with a narrower width. For road bikes, try bars that are 36 or 38cm and have a shallow drop. This will make it easier to descend in the drops. Can't reach the shifters and brakes in the drops? You need to be able to, as descending a hill in the drops is much safer and more aerodynamic.
Many shifter/brakes are adjustable, including some Shimano STI and SRAM models. You can also insert a shim in the shifter itself to move the lever closer to the bike. Mountain bike levers are very easy to adjust.
For road bikes, aim for bars that are shoulder width. Mountain bike bars will be wider.
Another way to decrease the reach is to use a shorter stem or choose one that has a higher angle. The important thing to remember about reach is that, while it might seem like the simple solution, slamming the saddle forward and shortening the stem will likely throw off your bike fit, making you more susceptible to injury and performance loss. For road bikes, stems shorter than 80mm will start to feel twitchy and overly responsive, whereas shorter stems on a mountain bike (such as 60mm) are more commonplace today and improve handling, especially when navigating technical terrain.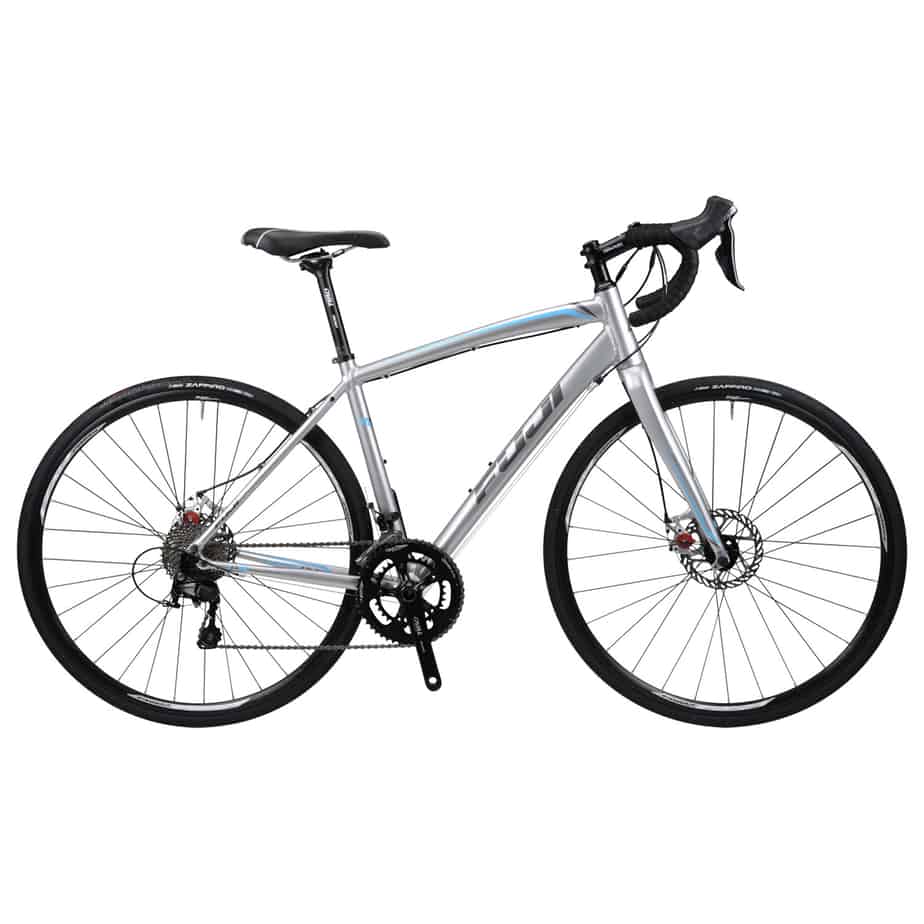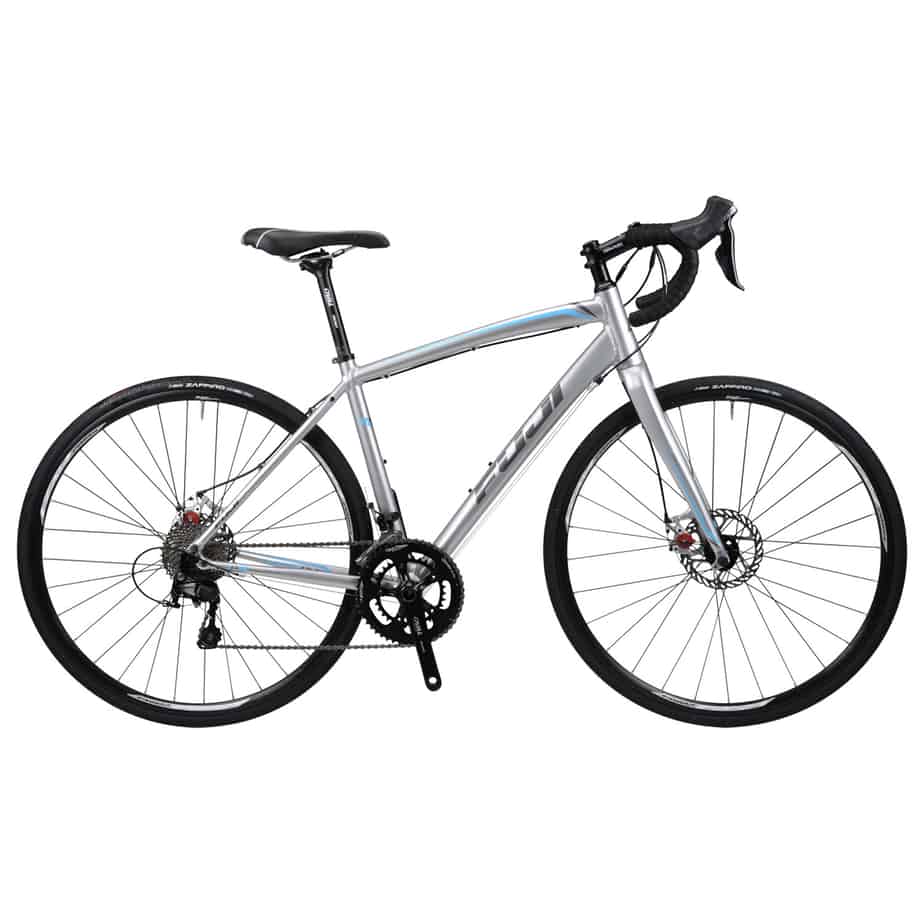 Finally, seat posts come in straight or set-back options. A setback seat post allows you to sit back further, essentially lengthening the reach. This angle can also effect your power to the pedals because it changes the angle your legs are spinning at.
Moral of the story: Get the top tube length correct first when you buy a bike and you'll save yourself a huge headache down the road.
"What size bike do I need?" How to achieve the perfect bike fit
Swap out the saddle
It's not necessary to have a women's saddle just because you're a woman, but women's specific saddles tend to be wider to accommodate the shape of a woman's hips and have a cut-out, reducing some pressure from the soft tissue.
Is Your Seat a Pain in the Butt? How to Choose the Best Bike Saddle
Check your cranks
Crank arms vary on bicycles. Larger bikes usually have longer crank arms. Your crankset is another factor to consider, however, if you feel like your fit is off. Crank arms that are too long may feel like your knees are constantly working to pedal and like you can't get on top of the gear. Too short and you won't feel like you have enough leverage.
Most bikes are sold with the appropriate length crank arms. The length effects your pedal stroke, gearing, bike fit and power. Cranks vary for the most part between 160 and 170mm. Before messing with new crank arms, start by adjusting your saddle height and going from there.
If you're concerned about getting the correct crank arm length, talk to a professional fitter who can make adjustments based on your body and pedaling style.  
Complete Guide to Clipless Pedals: How to Get Started Now
What are the best women's bikes?
If you want a bike that's truly women's specific, there are a few good places to start. Among the major bike manufacturers, Trek's Women-Specific Design (WSD) and Liv, Giant's female brand make bikes that are designed for women. Terry is a company entirely devoted to women and Specialized also has its own line of bikes and accessories devoted to a woman's geometry.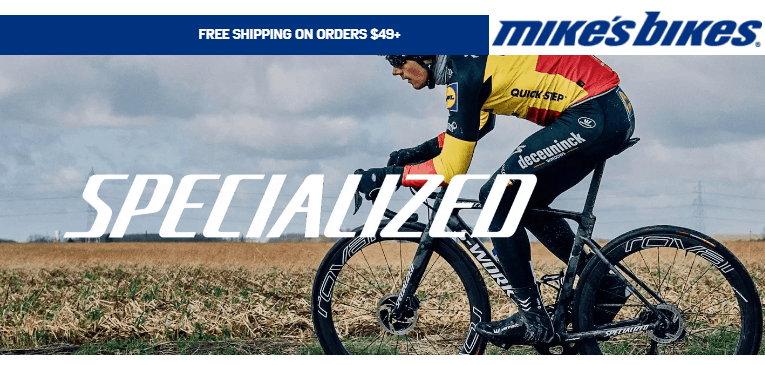 Mountain bikers rejoice: Specialized Bikes | Mike's Bike
Whether you're all about climbing or bombing nasty descents (or both), Specialized has a bike for every style of mountain biking you could want. Road cyclists have just as legendary of a lineup at their fingertips with the Tarmac, Venge, Roubaix, and other aero machines ready to flatten mountains and dart to the head of the pack.
Check Prices
We earn a commission if you click this link and make a purchase at no additional cost to you.
The Best Bikes for Women (that aren't pink-colored men's frames!)
Looking for a new bike or trying to figure out where to begin? Start here:
How to Buy a Bicycle: 5 Top Tips to Score the Perfect Bike
Want even more cycling hacks or to connect with a community of like-minded cyclists? Join us in our free Facebook Group.