Latest posts by Alison Ingleby
(see all)
Electric bikes have become more common over the past few years, particularly in Europe. In Holland, arguably the cycling capital of the world, more people ride electric bikes than non-electric bikes.
But the US is catching up and with more models coming out every year, there's never been more choices in the electric bike market. Buying an electric bike can be a bit more complicated than getting a regular bike and it's worth doing your research before you go shopping.
In this guide, we'll take you through the pros and cons of electric bikes and everything you need to know to inform your buying decision, including the legal aspects of e-bike use in different states.
If you just want to know which bikes we recommend, skip down to the full set of reviews or check out our top buys below.
Our Favorite Electric Bikes
Best Overall Electric Bike: IZIP E3 Peak Plus. The nearest we found to a bike that can do it all, with quality components and a mid-range price tag.
Best Budget Electric Bike: Ancheer Power Plus. A great bike for easy trails and commuting at a very affordable price.
Types of Electric Bikes
To help modernize electric bike laws in the US (more on those later!), the BPSA defined three categories of e-bike based on their maximum assisted speed. You'll need to be aware of the restrictions in your area on the following classes of e-bike:
Class 1: Low-speed pedal-assisted electric bike. A bike where the motor only provides assistance when the rider is pedaling, and only up to 20 miles per hour.
Class 2: Low-speed throttle-assisted electric bike. A bike with a throttle, so you can use the motor even without pedalling, but the motor won't work at speeds above 20 miles per hour.
Class 3: Speed pedal-assisted electric bike. Similar to Class 1, except that the motor will assist with bike speeds of up to 28 miles per hour. They also have a speedometer.
For all classes, the maximum legal output in the US is 750 watts.
Electric Bikes: The Legal Bit
Because they're electrically powered, e-bikes sit in a bit of a gray area between bicycles and motorcycles. While some states have enacted specific legislation to state where electric bikes can and can't be ridden, in other states outdated laws mean they're regulated as a moped or motor vehicle which can cause confusion over registration requirements, access to cycling infrastructure and how old you have to be before you can ride one.
When it comes to mountain bikes, things get even more confusing. eMTBs are not allowed everywhere traditional mountain bikes are and access can vary significantly, particularly on local trails. If in doubt, it's best to ask the local land manager or stick to authorized trails.
As e-bikes become more popular, the legalities of their use should become clearer and more consistent. To find the most up to date information for where you live look at the People for Bikes website where there's a state-by-state guide to laws relating to electric road bikes and electric mountain bikes.
Electric Bikes: The Pros and Cons
The Advantages of an Electric Bike
Added help on the hills: An extra boost on the hills or when cycling into a headwind is probably the first thing most people think about when they're considering an electric bike. If you live in a valley where the only way out is up, then having a bit of motor assistance may mean the difference between a happy cycling experience and not cycling at all.
Easier on the joints: Electric bikes are much less damaging to your knees and joints and can be a good option if you suffer from knee pain or are recovering from injury.
A less sweaty commute: With added motor power, you can cycle faster with less work, meaning you can turn up to the office or a meeting as fresh as when you set out.
Makes easy work of heavy loads: Whether you're carrying your shopping home from the grocery store or have panniers of kit for a cycle-touring holiday, the electric motor does the hard work for you.
You can ride further and longer: If you have a long ride to the start of the best trails, then an electric mountain bike can help you conserve energy for when it really matters. Plus, there's no need to pay for a lift when you can cruise up to the top of the hill on your bike.
The Downsides
Weight: The biggest practical difference between an electric bike and a standard one is the weight. Those batteries and motors are heavy! Of course, the weight is more than offset by the power assistance, but if you have to manually lift or maneuver your bike a lot, this will be a consideration. And if you cycle long distances, don't forget that if your battery runs flat, the extra weight will make riding even harder.
Cost: Good e-bikes are not cheap, and unlike most bikes, the costs associated with owning an e-bike don't end when you hand over your credit card in exchange for a shiny new steed. The average cost of operating an electric bike is around $390 a year, including maintenance and charging. You're also likely to need to change the batteries every 3-5 years so factor that into your costs.
Transporting your bike: Because of their weight, there are only certain types of bike racks that are suitably for e-bikes. Unless you drive a pickup, a sturdy hitch rack such as the Thule T2 will be your best option.
Whew! That's a lot to consider. But there's more. When you're comparing different electric bikes, it helps to have a basic knowledge of the technology behind them. To help you out, here's a quick and easy guide to e-bike batteries and motors.
Electric Bike Batteries
The battery is arguably the most important part of your electric bike. The three aspects you'll want to look at are:
Capacity and range — how far you can travel on one charge
Lifespan — how long your batteries will last before they need replacing
Weight and cost — larger, higher capacity batteries will tend to be heavier and more expensive
Battery Types
Most modern e-bike batteries are either Lithium Ion (Li-Ion) or Lithium Polymer (Li-Po). Li-Po batteries are actually a subset of Lithium Ion batteries, but they contain no liquid and can be moulded into interesting shapes. However, they're still relatively new to the e-bike market so haven't yet proven themselves in terms of battery life.
You may also come across nickel batteries and lead acid batteries. Neither are ideal for electric bikes: the chemistry of nickel batteries doesn't allow for rapid discharge (so you have to fully charge and discharge the battery) and lead acid batteries are much heavier and less power-dense than lithium batteries.
You can typically expect to get up 1,000 charge cycles from a lithium battery, 500 from a nickel battery, and 300 from a lead battery before noticing a significant drop in capacity.
Battery Capacity and Range
To make sure you're buying the right battery for your needs, you need to dig into the science a bit. But we'll try and keep it simple. There are three numbers you need to look at:
Voltage (V). More volts = more power. Most electric bike batteries are 36V, though you do get some which are 24V and some which are 48V.
Ah (Amp Hours). More Ah = more miles. Like the gas in your gas tank, the more Ah you have, the greater the range of your battery. But there are lots of other factors that will affect your range, such as how much you pedal, how many hills there are, and how heavy you are.
Wh (Watt Hours). The amount of energy in the battery. Wh = V x Ah. For example, a 48V 10Ah battery has 480Wh. A 24V 20Ah battery will also have 480Wh but will be less powerful (due to the lower voltage).
It's worth looking at all three figures to work out which battery is going to be the best option for you. For most people, a 36V battery will be sufficient, but if you're heavy or carry a lot of weight on your bike, you may want to opt for a 48V model so your motor won't struggle getting up to speed.
Battery technology is improving at a rapid rate, so you can expect the batteries of the future to be smaller, lighter, and cheaper.
Electric Bike Motors
Whatever style of electric bike you opt for, it's likely to have one of the following drive systems
Hub motors are the most common, particularly on cheaper models. A hub motor can be mounted on the front or rear wheel. Front-wheel motors pull you along by driving the front wheel, and rear-wheel motors push you along.
A mid-drive, or crank-drive, motor forms part of the bottom bracket of your bike and connects directly to the cranks and gears. As it drives the crank rather than the wheel, it can take advantage of the bike's gears to deliver better power and torque performance.
The motor adds a significant amount of weight to your bike. Mid-drive motors help keep the bike's center of gravity low and centered, whereas a hub motor will shift this toward either the front or back of the bike.
There's also a difference in the way the drives work which means you can get more out of a lower-powered motor with a mid-drive. For example, the Voltbike Enduro has a 350 watt motor but because of its middle position, it produces torque equal to a 750 watt rear drive motor.
On the downside, mid-drives tend to be more expensive to buy and, if something goes wrong with the motor, you may have to replace the entire unit rather than being able to repair it. It also causes more wear on the drive chain.
If this all feels a bit too complicated, here's an even simple version: if you want a bike that can tackle long, steep hills or you need a high level of torque, then a mid-drive motor will suit you best. If you're on a budget or you want to retrofit a motor to your existing bike, go for a hub motor.
What's the Best E Bike for You?
Now you know what to look for when buying an electric bike, here's our roundup of the best e-bikes on the market for every cyclist.
Best Electric Bikes for Under $1000
Quality electric bikes under $1,000 are few and far between. But if you're on a budget, there are a couple of models that are worth checking out. They may not have the performance or durability of more expensive models, but they're a good first step into the world of e-bikes.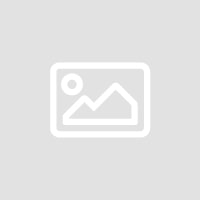 Check Price
We earn a commission if you click this link and make a purchase at no additional cost to you.
[/amazon" id="3807″ ref="-link"]
The Ancheer Power Plus can be ridden in pedal-assist mode or fully electric. The removable battery can be charged on or off the frame in 4-6 hours and you'll get up to 31 miles from a single charge (15 miles if you don't want to pedal). It's a great bike for short commutes and light off-roading, though if you're tall, you may find the one-size-fits-all approach doesn't fit you.
The Power Plus has front suspension, knobbly tires and 21 gears to help you get up and down the trails. There's a lack of big-brand components, but on a bike of this price, that's not surprising. What it does deliver is a good all-around electric bike that rides well and is very affordable.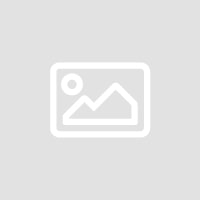 Check Price
We earn a commission if you click this link and make a purchase at no additional cost to you.
[/amazon" id="3808″ ref="-link"]
The built-in lithium battery makes this commuter bike pretty sleek to look at. It's smooth to ride too, with Shimano 6-speed gears, front suspension, and disc brakes.
There's a maximum speed of 15 miles per hour and a range of up 23 miles with pedal assist (less if you use the pure electric mode). That isn't far, but it'll suffice for most leisure riders. A decent bike with a low price tag.
Best Electric Commuter Bike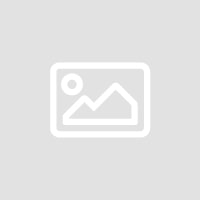 Check Price
We earn a commission if you click this link and make a purchase at no additional cost to you.
[/amazon" id="3808″ ref="-link"]
Green Bike USA treat bikes as a means of transport, not just a hobby. This is reflected in the design: the GB500 has left and right turn signals, front and rear LED lights, and even a brake light. You'd be forgiven for thinking you're pedaling a car.
But this bike isn't just about the accessories. The powerful 48V 13Ah battery will allow you to pedal for longer, with some riders getting over 100 miles from one charge. The bike can be ridden as pedal-assist or throttle only and it's equipped with full suspension and puncture-free Kenda tires. It folds up neatly to fit into the boot of a car or for commuting, though at 57 pounds, it's heavy to cart around. A great value-for-money commuting bike with lots of features.
Designed for riding around town, this pedal-assist bike has four levels of electric assistance – Eco, Tour, Sport and Turbo – and a maximum assisted speed of 20 miles per hour. This is a well designed and engineered bike, with Shimano Nexus components and a Bosch Performance electric-assist mid-drive system. Front and rear lights are included, and you can even use the battery to charge your smartphone. The integrated ring-lock will help deter would-be thieves, but it's always best to back this up with a dedicated bike lock.
The Townie is a great option for riding to and from work, the grocery store and exploring your local area. The upright riding position will suit older cyclists, people who are new to cycling or those who find a more traditional cycling posture uncomfortable. There's also a step-through version for women.
Best Electric Bike for Long Distance Touring
Using an electric bike for long-distance touring has its pros and cons. The motor will help carry the extra weight of your kit, particularly on the hills, but you have the added hassle of having to charge the battery every night. You'll want a powerful motor and a good battery, though if you're fully loaded, don't expect to achieve the maximum advertised range.
On some e-bikes, you can't remove the battery for charging — steer clear of these models unless you know you'll have somewhere to park your bike next to a charging point. Another option is to look at solar panels for ongoing solar charging.
Haibike is a German company who produce some of the highest-quality electric bikes in the world. The sDuro Trekking series is ideal for long-distance commuters and touring. In fact, the E-Bike Cycle Tourists who rode 27,800km around the world used an earlier version of this Haibike model.
The Trekking 5.0 is designed for road and light off-road use such as gravel tracks and has 20 gears to help you navigate those hills. Rather than mixing and matching components, there's a full Shimano XT drivetrain and brakes.
The bike's powered by a 500Wh Yamaha battery with four levels of power-assistance, giving a range of 40-110 miles. It charges quickly and the LCD display shows you the number of power-assisted miles left, so you can judge if you need to pedal a bit harder.
Best Electric Mountain Bikes
An affordable, full suspension e-MTB for all-terrain mountain biking. The powerful mid-drive motor will help get you up the hills and the battery is nicely integrated into the down tube. It may not be up to tackling the toughest downhill rides, but for most trails and cross-country riding, it'll do a great job.
There have been some reported issues with the seat post being too short for taller riders — the latest model apparently includes a longer seat post and adjustable stem but if you're over six foot, you may want to consider a different model.
With its chunky, plus-sized tires, at first sight, the E3 Peak Plus seems like a cross between a hardtail mountain bike and a fat bike. It's good looking: the mid-drive motor and removable, lightweight battery fit in nicely with the lines of the bike, making it look more like a standard mountain bike than other models. Unlike many mid-range e-bikes, it also comes in three sizes — handy if the usual one-size-fits-all approach doesn't fit you.
The E3 Peak Plus rides smoothly on trails, mud, snow, and even sand. The large tires give a stable feel, making it a good all-around bike for on and off-road use. It comes with a 400Wh Bosch battery which is easy to replace or upgrade to a 500Wh version if you're after a bit more energy.
Best Electric Fat bike
Fat bikes make easy work of just about any terrain, from soft snow and sand to mud and tarmac. They're fun to ride and useful if you have a snowy commute. The downside is that they're heavy, but that's where an electric motor can come in handy.
The price tag may make you wince, but this bike comes with full suspension, a mega 500Wh battery pack and top-quality components. Despite its size and weight, the Monster is quite nimble to ride. The four-inch Schwalbe Jumbo Jim tires make easy work of just about any surface and you can lower the pressure down to 5 psi for soft sand or snow.
The battery's removable so you can charge it on or off the bike and it gives a huge range of up to 134 miles (though this will obviously depend on terrain, hills and how much you pedal!). There's a top-of-the-range mid-drive motor from Bosch that delivers a large amount of torque and the bike comes in two frame sizes.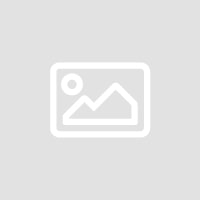 Check Price
We earn a commission if you click this link and make a purchase at no additional cost to you.
[/amazon" id="3809″ ref="-link"]
If you're looking to take your first steps into electric fat-biking or the price of most electric bikes makes you wince, then the Cyrusher XF660 is a good choice. It's got dual disc brakes, front suspension and 4-inch tires that'll let you tackle snow, sand, trails, and roads.
The Cyrusher doesn't have the reliable Bosch motor that higher-end bikes sport and the Samsung battery is only good for around 500 recharges, which is less than you'd expect for a lithium battery. But with the low price point, there are bound to be some compromises. A great option if you want a decent, all-around model for easy trails or commuting.
Best Electric Cargo Bike
If you want a bike that you can use to take the kids to school, pick up your groceries or carry a keg of beer to your mates then a cargo bike will do the job. If you're not careful, it could replace your car altogether…
This bike is designed for hauling. The Yuba Spicy Curry has a combined capacity of 500lbs (200lbs on the front including rider, and 300lbs of passengers or cargo on the back). To help move this weight, you'd expect a decent motor, and the Bosch Performance Line CX delivers. Normally only found on mountain bikes, the 75Nm of torque makes light work of hills, even with the heavy load.
It's only available in one frame size but the low top tube, adjustable seat and more upright riding position make it comfortable for people of different heights. The low-ride cargo rack and smaller (20-inch) rear wheel lower the center of gravity making the bike easier to maneuver. This is a workhorse of a bike that could easily replace a second car for most day-to-day necessities.
"There's nothing that rides like a Bullitt, except a Bullitt." It's a bike for people who love to ride and don't want to be slowed down by the small matter of a box full of cargo. The 350W motor gives 70Nm of torque and has three assistance modes plus a walk-assist function to help deal with the weight of the bike when you're off it.
There are tons of customization options, from color to riding position and cargo box. And if there's not enough room for everything you want to carry on the cargo platform, you can pull a trailer along behind. If you want a cargo bike that'll last you for years and has maximum versatility, you can't go wrong with the Bullitt E8000.
Full Electric Bike Comparison Tableem
| Model | Price | Weight | Battery | Motor system | Range |
| --- | --- | --- | --- | --- | --- |
| Ancheer Power Plus | $ | 49lbs | 36V, 8Ah | 250 watt rear-hub drive | Up to 31 miles |
| Zaplue City Electric Bike | $ | 64lbs | 36V, 10Ah | 250 watt rear-hub drive | 17-23 miles |
| Green Bike USA GB500 | $$ | 57lbs | 48V, 13Ah | 500 watt rear-hub drive | 50-80 miles |
| Electra Townie Go! | $$$ | 56lbs | 36V, 11Ah, 400Wh | 250 watt mid-drive | 20-100 miles |
| Haibike sDuro Trekking 5.0 | $$ | 51lbs | 13Ah, 500Wh | 500 watt mid-drive | 40-110 miles |
| Voltbike Enduro | $$ | 55lbs | 48V, 11.6Ah, 500Wh | 350 watt mid-drive | 25-60 miles |
| IZIP E3 Peak Plus | $$$ | 52lbs | 36V, 11Ah, 400Wh | 250W mid-drive | 30-50 miles |
| Bulls Monster E FS | $$$$ | 55lbs | 36V, 13.4Ah, 500Wh | 250W mid-drive | Up to 134 miles |
| Cyrusher XF660 Fat Tire Electric Mountain Bike | $$ | 55lbs | 48V, 10.4Ah, | 500W rear-hub drive | 30-35 miles |
| Yuba Spicy Curry Bosch Electric Bike | $$$ | 66lbs | 36V, 11Ah, 400Wh | 250W mid-drive | 30-60 miles |
| Bullitt E8000 XT STEPS | $$$$ | Around 50lbs | 36V, 11.6Ah, 504Wh | 350W mid-drive | Variable |
$ – under $1000
$$ – Up to $2500
$$$ – Up to $5000
$$$$ – over $5000