Latest posts by Jonathan Nolte
(see all)
If you're looking for an upgrade for any mountain bike, handlebars determine how your bike fits and handles in profound ways. Consequently, choosing and setting up your handlebar is essential unlocking the handling potential of any mountain bike.
Handlebar Features to Consider
Dimensions – The width, height, and angles of a handlebar will determine how it it fits your body and suits your riding style. 
Strength – Most quality handlebars will be designed to withstand the rigors of mountain biking, but some riders will need a little more strength to handle the punishment they exert on the bar. 
Vibration damping – Handlebars will flex under load, and some are designed to flex more than others. More flex will be easier on your joints, but too much flex can negatively affect handling. 
Weight – Like all components, lighter is generally better. Lighter handlebars usually cost more, especially if they are designed light and strong. The old saying goes, "light, cheap, strong: pick two."
Diameter at clamp – the diameter of the center clamp must match the stem you are using:
 31.8mm- most common
 35mm- newer standard
 25.4mm- old standard
 22.2mm- BMX standard common on dirt jump bikes
Width – "wider is better" is the current trend. Widths are measured in millimeters. 800 or wider is considered very wide and is best for downhill/ bike park riding and riders with wide shoulders, while anything narrower than 700mm is considered "narrow" and are best for XC racing and riders with narrow shoulders. It is advisable to buy a handlebar that is wider than what you expect you will need and cut then shorter by tiny increments until you find a sweet spot. The width you end up with is, in the end, a matter of personal preference. 
Rise – a handlebar can be shaped so that the grips area is higher than that stem clamp area at the center of the bar. Rise ranges from zero to 50mm, with a few handlebars having a negative rise. The right rise is the one that puts your grips where riding your bike is comfortable and confident. 
Sweep – the angle at which a handlebar's grip are are pointed up and back are often listed separately as "upsweep" and "backsweep." Conventional bars have around 4 degrees of upsweep and 9 degrees back. More progressive designs will have 12 or more degrees of backsweep, which radical "alt bars" will have 20 to 45 degrees of backsweep. 
Graphics – look for a handlebar with a "crosshairs" graphic etched into the middle of the stem clamp area to help you center and angle the handlebar consistently. Equally-spaced hash marks on the ends will help you trim it evenly if you choose to shorten your bar.
Handlebar Materials
Aluminum – good old aluminum is generally light, cheap, and strong. This is the most common material for handlebars.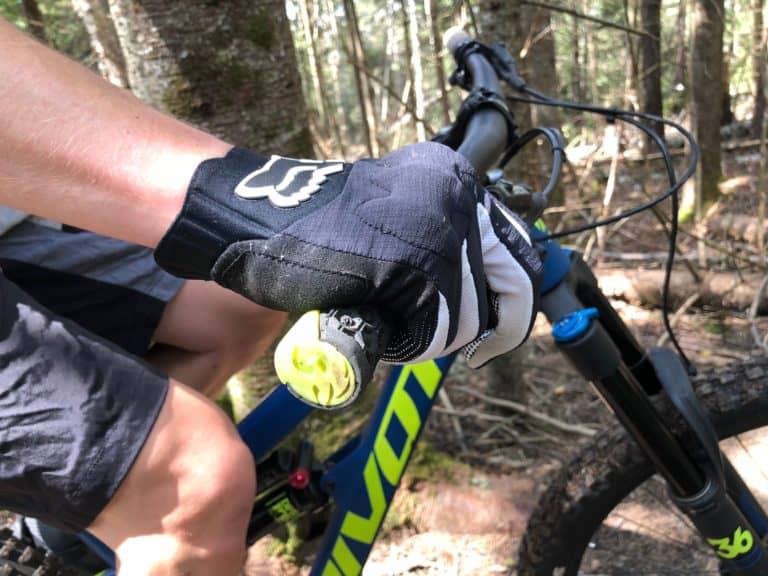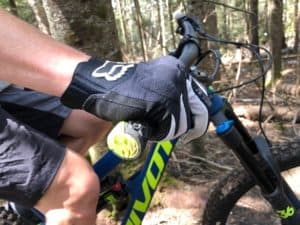 Carbon fiber – When made well, carbon fiber is lightweight and strong. The best carbon handlebars are made to flex effectively, damping vibrations from the trail to save your hands and shoulders a lot of jolting around. Carbon fiber tends to be quite a bit more expensive than aluminum.
Beware of cheap carbon fiber, as the risk of breaking a poorly made handlebar comes at high personal cost.
Titanium – This metal is extremely light for its strength, but the material is inherently expensive. It is said to have good vibration damping properties and lasts longer than most other materials
Steel – few handlebars are made from steel due to its weight, but some very slick-looking, strong handlebars come in chromoly steel.
The Best Handlebars for:

All-around Trail Riding
Spank Spike 800 Vibrocore – $. Conventional aluminum handlebar with a twist: the bar is filled with Vibrocore, Spank's proprietary vibration-damping, dense foam. Comes 800mm wide but trimmable to 740mm.

Deity Skyline – $ Deity makes strong products with the gravity rider in mind, so the Skyline handlebar is surprisingly lightweight for an aluminum bar.
Lightweight XC Racing
Thompson – $. Thompson seatposts and stems are the gold standard for their class, so you know Thomson put a lot of thought into releasing a carbon fiber handlebar. This one comes in 730 and 750 mm with minimal rise and can be flipped "upside down" to lower the grips if needed.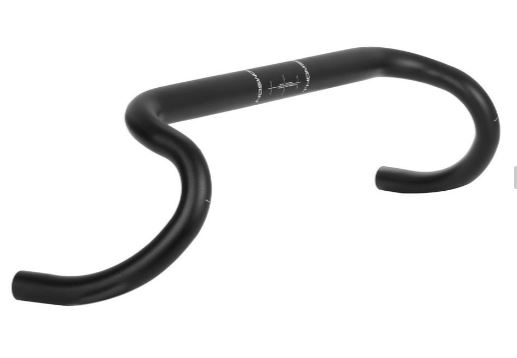 Thomson Road Bike Handlebars | Competitive Cyclist
Thomson throws its hat into the ring with an aluminum drop handlebar specifically designed for off-road riding. Buy the Thomson Carbon Trail Handlebar online or shop all from CompetitiveCyclist.com.
Check Price
We earn a commission if you click this link and make a purchase at no additional cost to you.
ENVE M6 – $. ENVE components are the no-compromise choice for riders who want a US-made carbon fiber handlebar.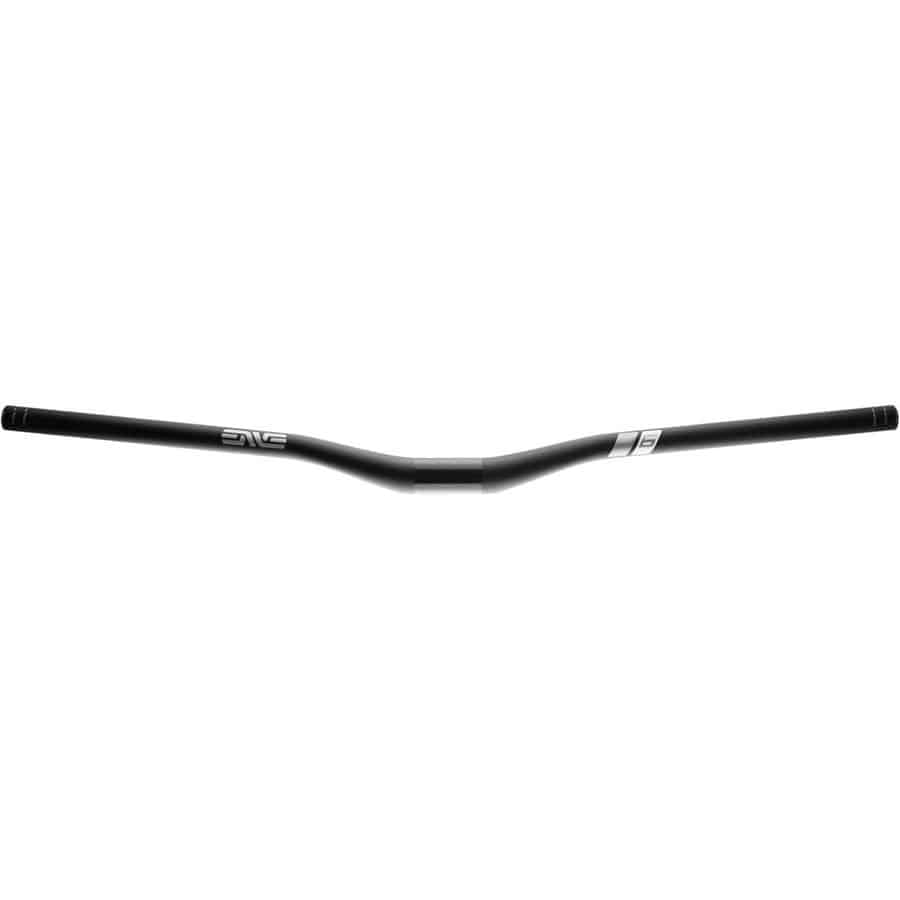 ENVE M6 Handlebar | Backcountry.com
ENVE M6 Handlebar a lightweight trail bar designed for comfort. It offers neutral wrist positioning because of sweep angles.
Check Price
We earn a commission if you click this link and make a purchase at no additional cost to you.
Downhill/ Bike Park/ Enduro
Renthal Fatbar 35 – $. This 35mm handlebar has been the choice for gravity-oriented riders for years for good reason. The iconic gold finish has been seen on countless downhill and park bikes. It's built for punishment with an extra-wide 800mm width.

Renthal Fatbar 35 Handlebar | Amazon
Make a solid, dependable investment for your DH or enduro sled because the Fatbar 35 comes with a strong, light 7-series aluminum construction, but Renthal sets it apart by using both hard anodizing and shot-peening treatments on the metal.
Buy at Amazon.com
We earn a commission if you click this link and make a purchase at no additional cost to you.
Easton Haven – $. Easton is another heavy-hitter (lite-hitter?) in the carbon fiber game, and they built this burly carbon bar with a 35mm clamp for the gravity/ enduro crowd. A generous 750mm width will suit most riders and the weight hovers around 200g. These are some of the best enduro handlebars you can buy.
Easton Haven 35 Handlebar | Amazon
This bar is incredibly light (280-grams), plenty wide (750-millimeters) and incredibly strong. Not to mention its sleek aesthetics perfectly match the rest of your ride.
Buy at Amazon.com
We earn a commission if you click this link and make a purchase at no additional cost to you.
Best Budget Handlebars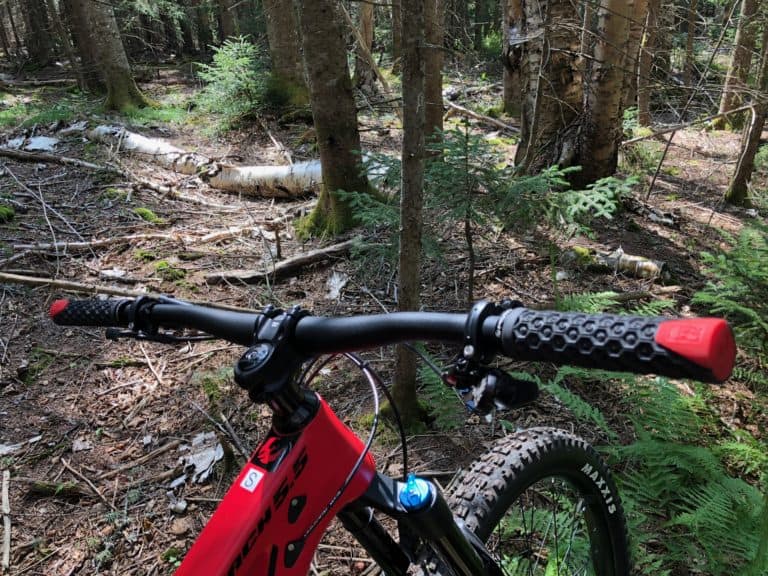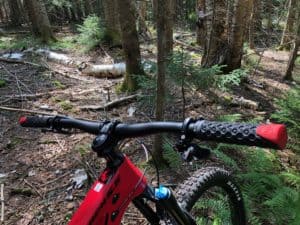 Kore Durox – $. Kore has been supplying bike companies with components for complete bikes, but their aftermarket components are excellent in their own right. The Durox bar comes with a tall 35mm rise and wide 760mm wingspan.
Race Face Aeffect – $. With a 35mm clamp and no-nonsense construction for gnarly trails, the Aeffect line included this handlebar for its pure strength. With a standard sweep combo and moderate rise, this could be the handlebar for your long-travel trail bike or bruiser 29er hardtail.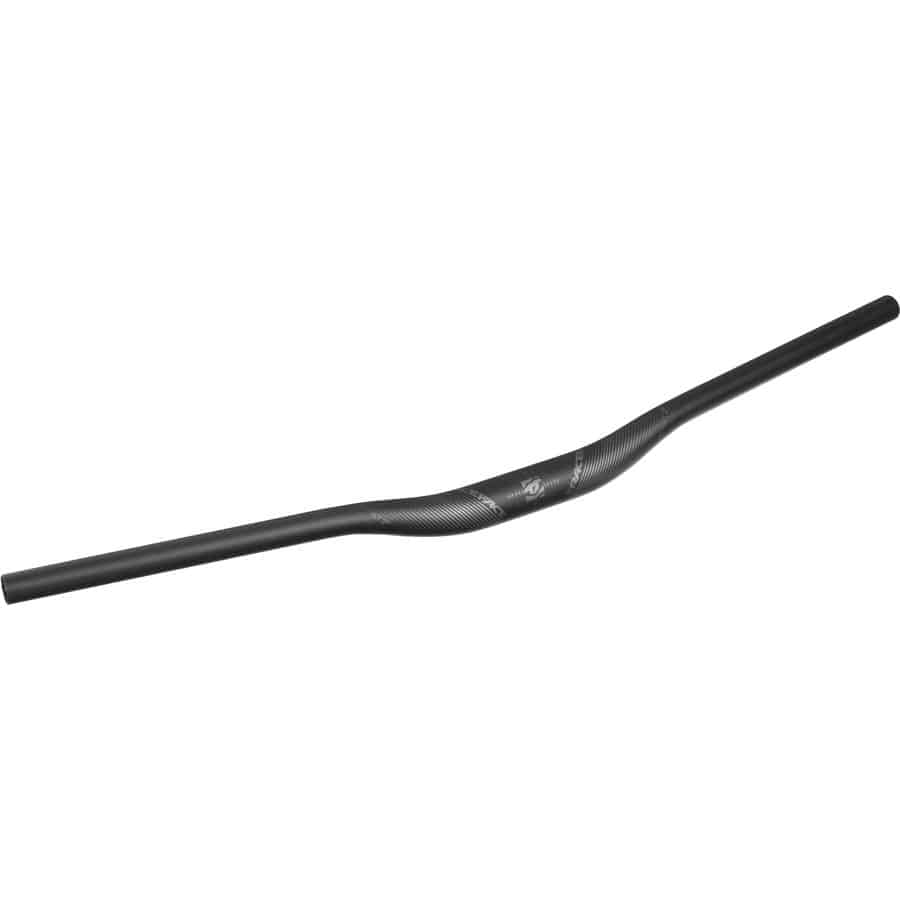 Best Alt-bar
Origin8 Space Off-Road – $. Some riders just need something different for their riding style. The Space Bar II by Origin8 is popular among klunkers and bikepackers, as it redesigned the term "sweep" with a 40 degree backsweep. The 50mm forward bend means it does not shorten the overall reach on your bike, but it has lots of room for gadgets you might need for the long haul.
Answer 20/20 ProTaper – $. Answer was thinking way outside of the box when they designed this handlebar. Originally marketed as an "enduro" bar, this is handlebar is popular with the XC crowd for its weight and alternative wrist position from a 20 degree backsweep. The 20mm rise becomes 20mm of drop if you flip it over as well.