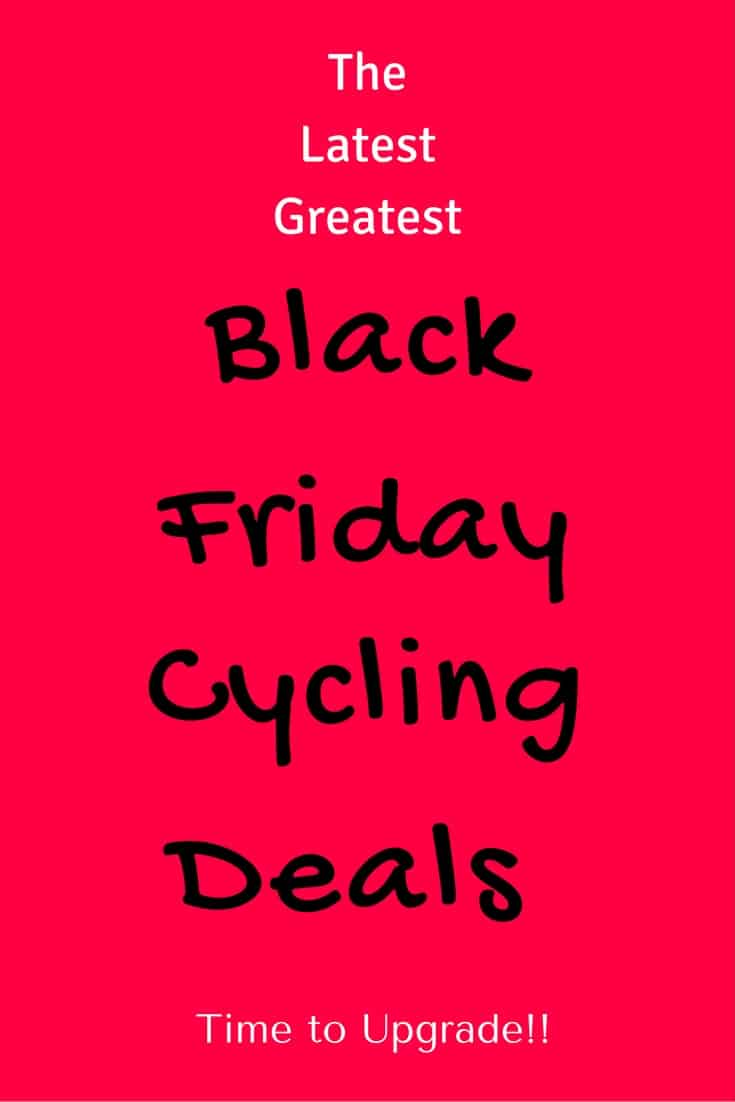 Nothing is sweeter than unwrapping some carbon swag for the holidays. Whether you're looking for the perfect gift for your favorite cycling fanatic or upgrading your own gear by taking advantage of some massive price drops, we've compiled the best discounts and coupon codes into one handy guide. The best Black Friday Bike Deals have already started. Many are time-limited, so we're monitoring them every hour. Keep checking back for the best cycling deals.
Updated 12/2/16
Black Friday and Cyber Monday have passed, but some of these deals still remain. We can't guarantee prices are current.
Looking for current deals? We curate the best cycling deals of the week and update coupon codes here. You can also sign up for weekly updates. 
Best Weekly Cycling Deals:
Related: Find the Best Current Cycling Gear on Sale
The Best Mountain Bike Sales Now
Follow these free, quick tips to save even more:
Do this first: Try this trick for an even deeper discount:
Enroll in Ebates to save nearly everywhere you shop. Ebates costs you nothing, but automatically pays you cash back every time you shop at many popular merchants. As you shop, Ebates automatically detects any offers. You complete your purchase and the cash back accumulates while you shop. Then you're sent a "Big Fat Check."
*Currently Amazon is offering up to 10% cash back through Ebates, Performance is offering 2% and Pro Bike Kit is offering 3% and Backcountry is offering 10%.
Sign up for Amazon Prime – You'll have earlier access to the Black Friday/Cyber Monday deals along with free 2-day shipping and live streaming. If you don't want to commit to a full membership, you can enjoy a free 30-day trial membership, which still entitles you to the best prices and you'll be first in line for Prime-only special discounts and Early Access Deals.
Black Friday/Cyber Monday Cycling Coupon Codes
Back Country: Up to 50% Off at the Black Friday Sale—Huge Savings on Our Best Brands!
11/25 – 11/27 Black Friday Weekend at Nashbar.com! Take an Extra 25% Off Sitewide PLUS Weekend "Mammoth Markdowns". Discount in Cart and Exclusions Apply.
Competitive Cyclist 20% off any one item (code: OCT20)
11/28 – 11/29 Cyber Monday Savings at PerformanceBike.com! Take $20 Off $99+ and $100 Off $500+ PLUS Totally Free Shipping! Discount in Cart and Exclusions Apply incl. Bicycles.
The Best Black Friday/Cyber Monday Bike Deals (updated hourly)
* Products highlighted in red are very limited time deals or a Prime Early Access Deal  
Computers/GPS/Action Cameras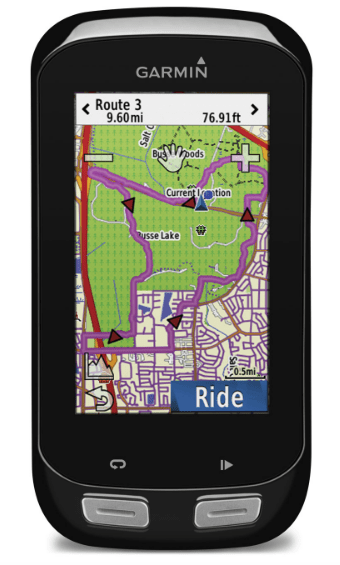 Garmin Edge 1000 GPS Bundle $449 (was $699)
Garmin Edge 500 GPS Red Bundle $249.99 (was $369.99)
Wahoo Blue SC Speed and Cadence Sensor $44.99 (was $59.99) 25% off
Wahoo RPM Speed and Cadence Sensor $54.99 (was $69.99) 21% off
CatEye Velo Wireless Cyclocomputer $28.54
CatEye K-Edge Handlebar Mount $19.99 (was $50)
Garmin Virb X Action Camera $234 (was $393) 40% off
GoPro HERO $89.99 (was $129.99) 31% off
GoPro HERO Session Kit $179 (was $249.99) 28% off
Samsung Gear Fit2 Smartwatch $148.56 (was $179.99) 17% off
Power Meters
PowerTap P1 Power Meter Pedals $1023 (was $1199)15% off
Trainers
Elite Qubo Power Smart B+ Trainer $199 (was $399) 50% off
CycleOps JetFluid Pro Trainer $319 (was $399) 20% off
CycleOps PowerSync ANT+ Trainer $599 ($899( 33% off
Kinetic Z Rollers $279.19 (was $309) 10% off
Kinetic Fluid Trainer Rock 'N Roll Smart with InRide Sensor $439.19 (was $569) 23% off
Kinetic Fluid Trainer Road Machine Smart with InRide Sensor $319 (was $399) 20% off
Tacx Flow Smart Trainer (Zwift Compatible) $479.99 (was $599.99) save 20% in your shopping cart
Elite Qubo Fluid Trainer with Riser Block and Sweat Net $149.99 (was $319.99) 53% off
Wahoo Fitness New KICKR Power Trainer $959.99 (was $1199.99) save 20% in your shopping cart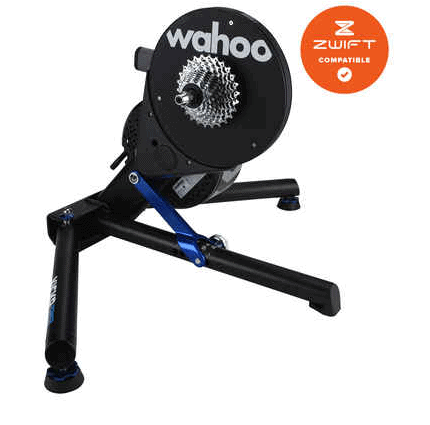 CycleOps Aluminum Rollers with Resistance $311.99 (was $389.99) save 20% in your shopping cart
Kinetic Cyclone 2.0 Wind Trainer $167.77 (was $249) 33% off
Bikes/Frames 
Eddy Merckx Mourenx69D Ultegra Di2 Road Bike $4199.99 (was $6499.99) save 35%
Eddy Merckx Sanremo76 Ultegra Di2 Road Bike $3749.99 (was $5799.99) save 35%
De Rosa Planet Road Frameset $1,063.49 (was $2613.99) 59% off
De Rosa King XS Road Frameset $1,968 (was $3,842) 49% off
2017 Ridley Orion Di2 Road Bike $1,799.99 (was $2,499.99) 
2016 Ridley Fenix Ultegra Disc  $2399 ($3,999.99)
Van Dessel Aloominator Cyclocross Bike $2,250 (was $3,999)
Fuji Roubaix 1.0 LE Road Bike $1,199 (was $1,900)
Fuji Finest 2.0 LE Women's Road Bike $799 (was $1199)
Ridley Fenix Alloy 105 $446.95 – $837.05 ($1,199.99)
Pumps/Tools/Components
CO2 Inflator By Pro Bike Tool $19.99 (was $34.99) 43% off
Pro Bike Tool Mini Bike Pump $29.99 (was $59.99) 43% off
Spin Doctor Team 33 Tool Kit $99 (was $199) 50% off
AerGun X-1000 Bike Pump $30.97 (was $60.97) 50% off
Topeak TT2524 Ratchet Rocket Lite DX Tool $24.01 (was $34.95)
Topeak Pocket Rocket Master Blaster Bike Pump $10.75 (was $21.95) 51% off 
Topeak Mini 6 Folding Tool $7.99 (was $11.95) 33% off
Topeak Super Bicycle Chain Tool $12.26 (was $17.95) 32% off
X-Tools Home Mechanic Prep Stand & Workshop Mat $85.49 (was $115.49) %25 off
X-Tools Bike Tool Kit – 37 Piece $72.49 (was $89.99) 20% off
Fizik Performance Sort Touch Handlebar Tape $15.49 (was $20.49) 24% off
3T ARX II (+/-6) Team Stem $49.68 – $92.74 (was $109.99)
Easton EA70 Stem $46.51 (was $69)
Enve Seatpost $159.99 (was $319.99) 50% off
3T Funda Team Forks $106.49 (was $496.99) 79% off
Shimano Dura-Ace 9000 Compact 11 speed Crankset $369.99 (was$599.99) 38% off
Shimano Ultegra CS-6800 Bicycle Chain and Cassette – 11 Speed 11-28T $78.99 (was $124.49) 37% off (plus additional 10% off )
SRAM X BB30 164 Q-Factor Crankset – No Cups $133.22 – $512.45 (was $542)
Component Groups
SRAM Force 22 Groupset $899.00 (was $1360) 35% off
Shimano Dura-Ace 9000 Compact 11 speed Crankset $369.99 (was$599.99) 38% off
Shimano Dura Ace 9070 Compact Di2 Bicycle Groupset (External Battery) $1835.49 (was $3682.99) 50% off
Shimano Dura-Ace 9000 11 Speed Compact Groupset $1187.49 (was $2,285) 48% off
Shimano Ultegra Di2 6870 11 Speed 39/53 Groupset – Grey $1036.49 (was $1,904.99)
Vittoria Corsa G+ Clincher Graphene Road Tyre $42.49 (was $72.49) 41% off
Vittoria Diamante Pro II Tire – Clincher $16.12 (was 61.99) 74% off
Michelin Pro4 Service Course Tire – Clincher 700×23, 700×25 $29.99 
Continental Competition Tubular Road Tire $84.48 – $111.99 (was $124.95)
Continental Ultra Sport Road Bike Tire $13.99 (was $23.99) 40% off
Schwalbe Racing Ralph 27.5″ Evo MTB Tire $35.99 (was $89.99) 60% off
Hutchinson Toro 27.5″ MTB Tire $19.99 (was $60.49) 67% off
Easton EC90 Aero 55 Tubular Wheelset $1,893.99 (was $2,483) 24% off
Crank Brothers Cobalt 2 27.5″ MTB Wheelset 324.99 (was $649.99) 50% off
Fast Forward F6R Clincher Wheelset DT Swiss 240S Hubs – Black $971.99 ($1925) 50% off
Reynolds R Six Clincher Road Wheelset $1,099.99 (was $1,849)
Reynolds R Four Clincher Road Wheelset $999 (was $1,749)
Reynolds 72 Aero Carbon Wheelset – Tubular $1248 (was $2775) 55% off
Pedals/ Cleats
Topeak HighLite Combo II – WhiteLite II and RedLite II $19.29
WingLights Mag -Bicycle Turn Signals/Indicators/Blinkers $24.99 (was $49.99) 50% off
SafeCycler LED Bike Lights (front and rear) $17.83 (was $29.95) 40% off
ONEU Laser Bike Tail Light (rechargeable, remote-controlled) $34.99 (was $59.99) 42% off
Lezyne KTV Drive Front and Rear Light Set $13.49 (was $38.99) 65% off
Topeak Moonshine HID Enduro Bicycle Light with Battery Pack $150.68 (was $579.99)
Shoes 
Shimano R321 Carbon Road Cycling Shoes $215.99 (was $380.99) 43% off
Mavic Zxellium Road Shoes $139.99 (was $299.99) 53% off
DMT Pegasus Carbon Road Shoes $91.49 (was $228.99) 60% off
Fi'zi:k R3B Uomo Boa Cycling Shoes $145.54 (depending on size) (retails $270)
Bont Riot Cycling Shoes $59.98 (was $149.95) 60% off
Gloves/ Booties
Helmets
Smith Overtake Helmet $80 (was $250) 68% off
Catlike Mixino Movistar Team Helmet $104.65  (was $298.99) 65% off
Catlike Chrono Aero WT Helmet $98 (was $279.95) 65% off
Giro Savant Helmet $39.99 (was $89.95) 56% off
Giro Ionos Road Helmet $149 (was $234) 36% off
POC Octal (CPSC) Bike Helmet (various colors/sizes) $179.96 (was $240)25% off
Kask CPSC 50 Helmet $69.76 (was $83.38) 16% off
Louis Garneau – HG Diamond 2 Helmet $58.65 – $139.64 (was $189.99)
Cycling Clothing/ Accessories 
Oakley Jawbreaker Photochromatic Sunglasses $180.99 (was $269) 33% off
Giro New Road Neo Rain Jacket $69.99 (was $349.95) 80% off
Canari Cyclewear Men's Razor Convertible Jacket $20.22 (was $41.73) 52% off
Canari Men's Microlyte Shell Jacket $12.73 (was $18.50) 31% off
Endura Helium Jacket $51.91 (was $117.99) 56% off
Endura Womens Photon Packable Jacket $33.49 (was$91.49- $119.99) up to 72% off
Gore Bike Wear Men's Power 2.0 Thermo Jersey $129.99 (plus 7% off instant coupon)
Canari Cyclewear Women's Pro Gel Short Padded Cycling Short $28.94
Craft Men's Active Extreme Long Sleeve Base Layer Crewneck $59.99 (was $77.93) 23% off
Canari Cyclewear Men's Veloce Pro Cycle Tights $21-30- 39.12 (was $60)
Gore Bike Wear Element Gore-Tex Active Jacket – Women's $98.98 (was $219) 55% off
Gore Bike Wear Universal Windstopper Soft Shell Arm Warmers $24.71 (was $45)
Gore Bike Wear Universal Soft Shell Leg Warmer $39.43 – $60.20 (was $69.99)
Gore Bike Wear Universal SO Thermo Helmet Cap $25.49 (was $29.99) 15% off
Canari Women's Microlyte Shell Jacket $16.44- $20.44 (was $45)
Sugoi Men's RS Pro Bib Shorts $83.34 – $127.96 (was $160)
De Marchi Thermal Bib Tight AW16 $78.49 (was $156.99) 50% off
Endura Coolmax Race Socks – 3 Pack $5.49 (was $15.99) 66% off
Craft Cool Bike Sock ($15.42) was $24.99)
Nutrition
GU Hydration Drink Mix, Lemon Lime $24.10 (was $30.95) 23% off
Hydration Packs 
CamelBak Helena 22 Women's Hydration Pack $74.99 (was $100) 21% off
CamelBak Rim Runner 22 Hydration Pack $74.99 (was $100) 21% off
CamelBak K.U.D.U. 12 Hydration Pack $149.99 (was $200) 25% off
CamelBak Lobo $59.99- $73.99 (was $104.99) up to 43% off
Car Racks and Mounts 
Thule T2 Pro XT Bike Rack $438.95 (was $550)
Saris Super Bones 3 Bike Trunk Rack $319 (was $399) 20% off
Yakima DoubleDown 4-Bike Hitch Mount Rack $157.68 (was $197.10) 20% off
Yakima Raptor Aero Rooftop Bike Rack $107.28 (was $134.10) 20% off
Yakima Universal MightyMount $35.99 (was $45) 20% off
Yakima End Cap $7.99 (was $20) 20% off
Yakima Accessory Lock Housing $13.59 (was $17) 20% off
Yakima BlockHead Locking Bike Fork Mount $39.99 (was $50) 20% off
Yakima HitchLock Locking Hitch Pin with Core $23.20 (was $29) 20% off
Yakima Axe Shovel Bracket $40 (was $50) 20% off
Allen Sports Ultra Compact Folding 1-Bike Trunk Mount Rack $51.46
Recovery Tools 
TriggerPoint Foam Massage Ball for Deep-Tissue Massage $15.95 (was $19.95) 20% off