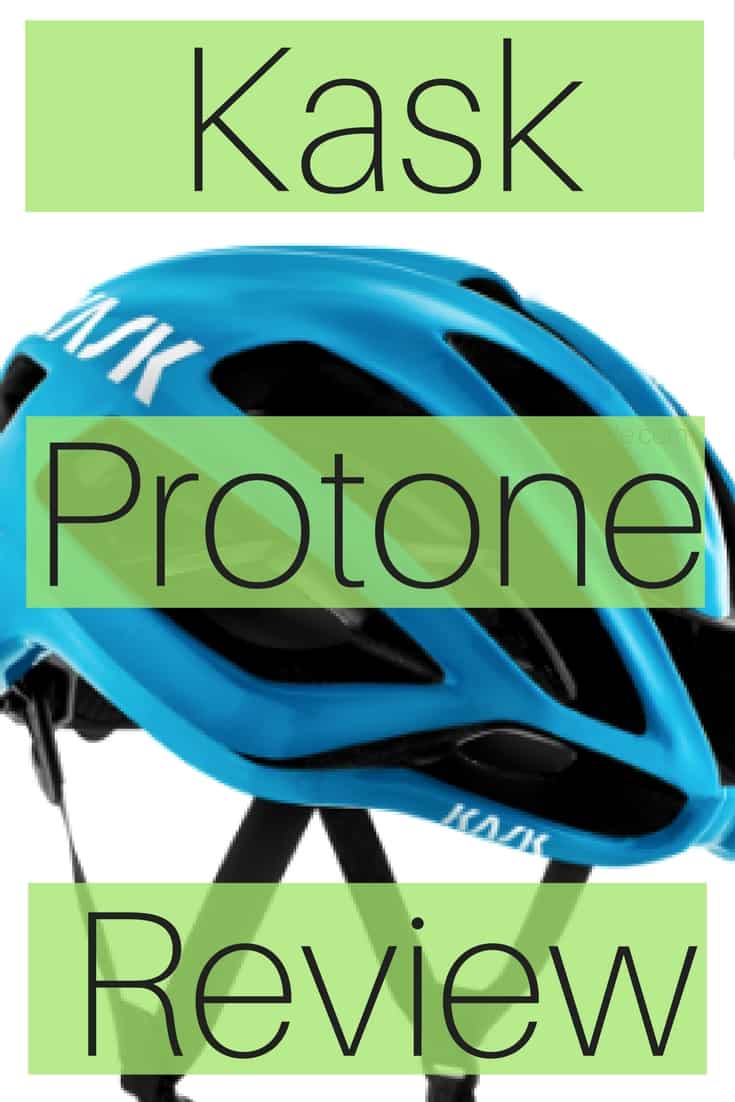 Next to buying a pair of cycling shoes, buying a helmet is one of the hardest bike gear choices to make. With such a wide selection of cycling helmets in the marketplace, where does one begin? Factors like safety, number of vents, weight, comfort, and price definitely come into play.
These are all options I considered when I wanted to upgrade from my Giro Ionos helmet. After a visit to the bike shop, I thought for sure I would choose the Giro Synthe. I've used Giro helmets for a long time and liked how well the helmet had held-up in a crash, plus I liked Giro's Crash Replacement Program.
But once the Kask Protone helmet touched my head, I was immediately seduced by its weight and comfort. Essentially it's an Italian version of a Giro helmet that offers the same level of safety, replacement pads, and color choices, but uses lighter materials.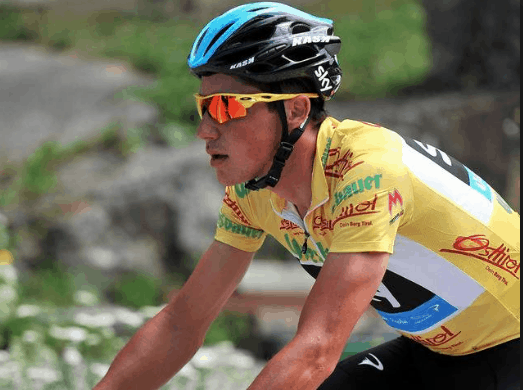 Photo credit: Bikerumor
Comfort By Feel
When I strapped on the Giro Synthe, it fit like other Giro helmets I've owned. But the Kask Protone was nothing short of a revelation. Maybe Team Sky was on to something.
I was amazed by how light and comfortable the Protone was — almost like wearing nothing. A few twists of the dial on the retention system and the helmet was locked-in perfectly without the tightness or looseness I experienced with my Ionos.
The Kask helmet also felt cooler, which could be a direct result of the 3D coolmax padding. Right out of the box, the chinstrap felt right, so I only had to make a few slight adjustments.
The Kask Protone has eight vents in the front and 6 in the rear, so air flow is not a problem, yet this helmet is still considered very aerodynamic.
Weight
Weight and Comfort are obviously two areas the Italian helmet maker focused on in the development of the Protone. Of the seven road cycling helmets Kask makes, the Protone is the lightest and most ventilated.
It falls between the Infinity— which allows riders to close off all the vents and has been wind-tunnel-tested, but weighs in at a whopping 310 grams— and the Vertigo and Mojito, which offer more vents, but are still considered aerodynamic.
According to Kask, the Protone weighs in at 215 grams as opposed to the 250 grams of the Giro Synthe and the Air Attack's 246 grams. The Protone is not only lighter, but is better vented than the Air Attack.
Additionally, the Kask Protone's removable and washable pads and an ECO (faux) leather chinstrap, which also can be removed and washed, appealed to me.
Safety Features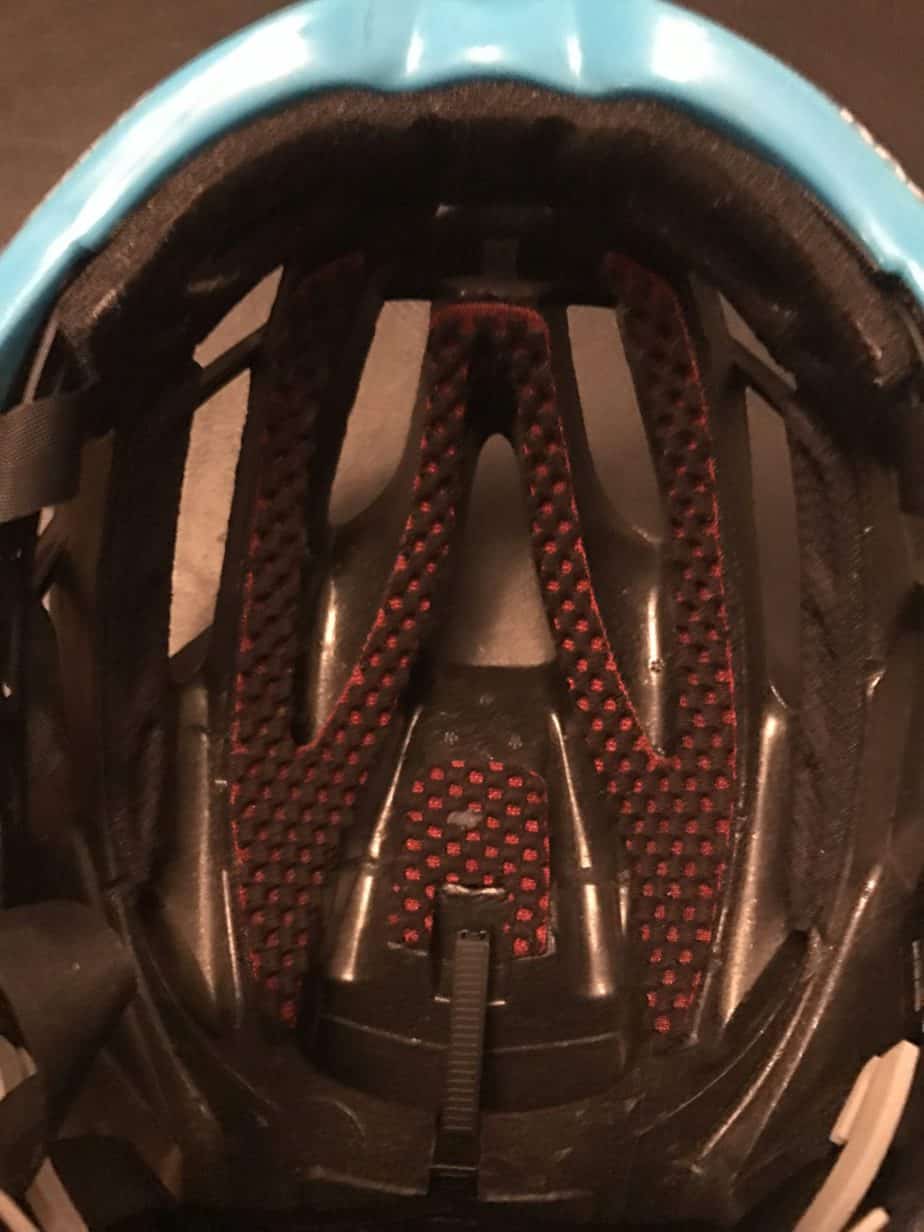 I used my Giro Ionos for about five seasons and the pads and chinstrap were looking worn. After some basic research, I discovered the cycling industry was focusing on safety as a selling point more than ever. Truth is, I couldn't tell if my helmet was in bad shape or not.
But most helmet manufacturers recommend changing your helmet every two years, as they do start to break down from sweat over time.
Still, I was hesitant to switch from a Giro helmet to something else. That point aside, I couldn't walk away from the fit and feel of the Kask Protone.
While Giro uses its MIPS system in most of their helmets, including the Synthe, Kask uses its MIT system in all of their helmets, even their helmets for skiing, construction, mountaineering, and equestrian uses. Despite its weight and aerodynamic shape, Kask designed the polycarbonate to be both lightweight and safe.
Sizing
A good thing to know ahead of time (if possible) before purchasing a cycling helmet is to grab a tape measure and know the size of your head. Most bike helmet manufacturers will offer sizing in small, medium, and large.
A helmet that feels too loose or too tight is usually the result of a faulty measurement. In order to eliminate sizing issues, Kask offers the Protone in a small (50-56 cm) medium (52-58 cm) and large (53-59 cm). I chose the medium, which offered a lot of sizing flexibility.
The Protone's "micro dial adjuster," then allows a cyclist to adjust the fit in smaller increments. My Ionos had the Roc-Loc system, which involved pushing on the strap at the back of the helmet for sizing, but finding the optimum fit didn't really work well.
Color Options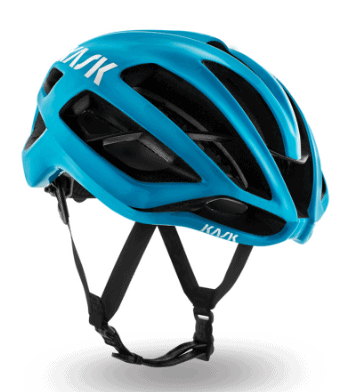 I had just purchased a new bike in 2015 with a blue/ black color scheme, so I wanted my helmet to match. It turns out that Kask offers the Protone in 17 colors. It's the only one in their road cycling helmet line-up with so many options in terms of color, so I found a close, but not exact match, to my bike.
Pricing
The price of a new helmet is always hard to swallow, and the major downside of the Protone is its price tag. But as a serious cyclist, I accepted the fact that a new bike helmet, such as the Kask Protone, would be an investment, just as I did when I purchased my Giro Ionos. I knew I wanted that same level of quality. The Protone's price ranges from $269 to $299. You can often find it cheaper on Amazon.
Summary 
This helmet is the lightest helmet I've ever worn and my head stayed cool over the course of several four-hour rides. If you're used to a traditional helmet or on the fence about switching to an aero helmet, this is the perfect compromise. Overall, the Kask Protone is an excellent every day fitness or training helmet with the comfort and weight that makes it feel like you aren't wearing a helmet at all.
Related: Lazer Z1 Review: The Swiss Army Knife of Helmets
The Best Aero Road Helmet? Longterm Rudy Boost 01 Review
Related: Looking for a low price? Current Cycling Gear Sales