Latest posts by Alison Ingleby
(see all)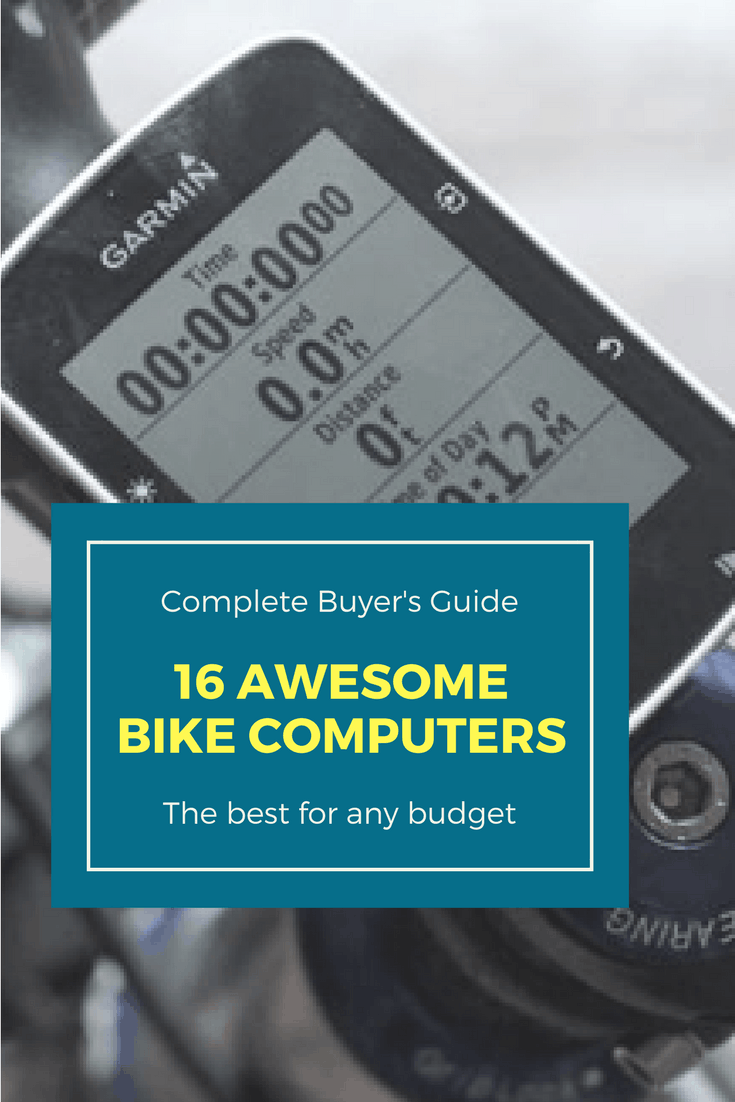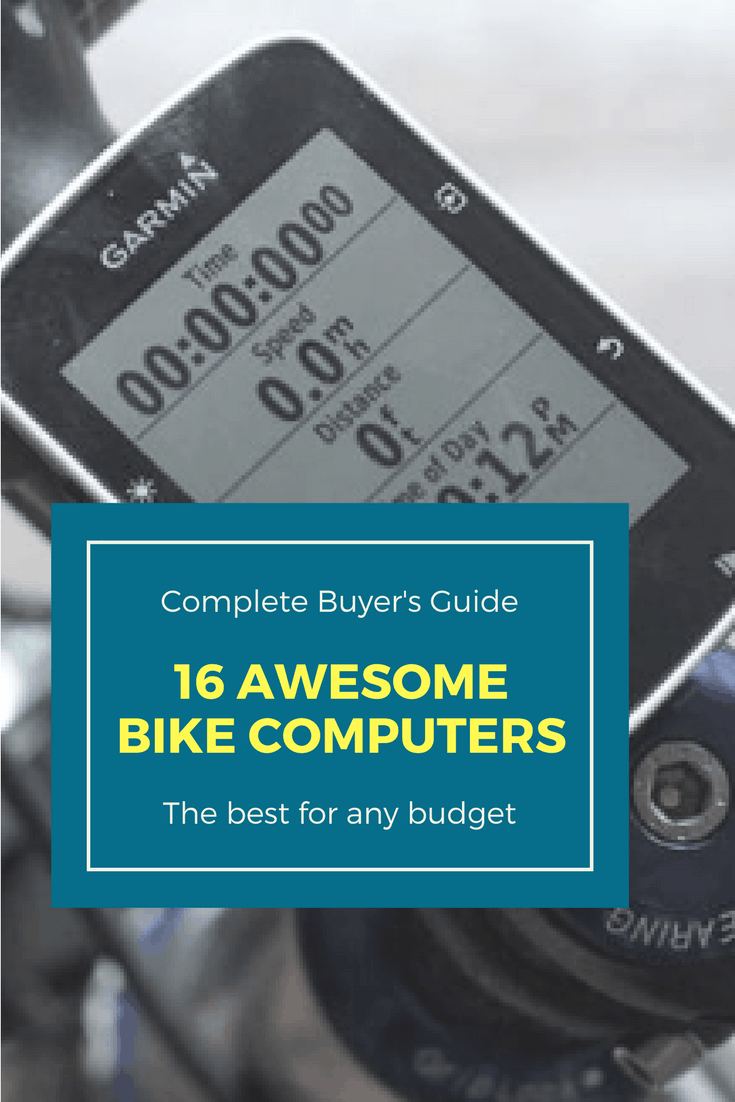 Jumping into the world of bike computers is a bit like getting your first smartphone. You can't see what all the fuss is about, then you get one and never look back. But with a huge number of makes and models on offer, finding the one that suits you best can be tough.
Thankfully, we've done the hard work for you. We've reviewed sixteen of the most popular and reliable bike computers across a range of categories. Whether you're buying your first bike computer or looking to upgrade, here's our buyer's guide and round-up of the best bike computers for 2017.
If you just want to compare the statistics, then jump straight to our comparison table below.
updated 2/17/18
Our 3 Favorite Bike Computers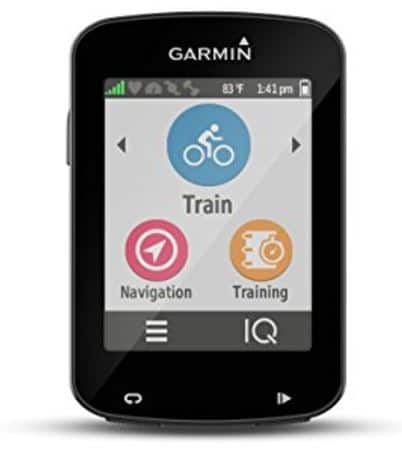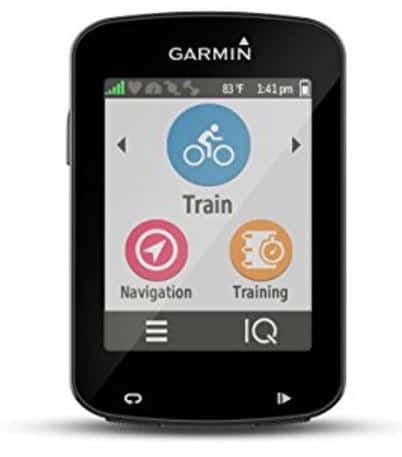 Our top all around best buy is the Garmin Edge 820. With full mapping capabilities, lots of performance data options and some innovative features it's our top choice for serious cyclists, but comes at a price.
Although Garmin has top-performing models in most categories, they're often more expensive than other brands. If you want a fully-featured bike computer but have a smaller budget (or don't want a Garmin!), then check out the Lezyne Super Cycle GPS.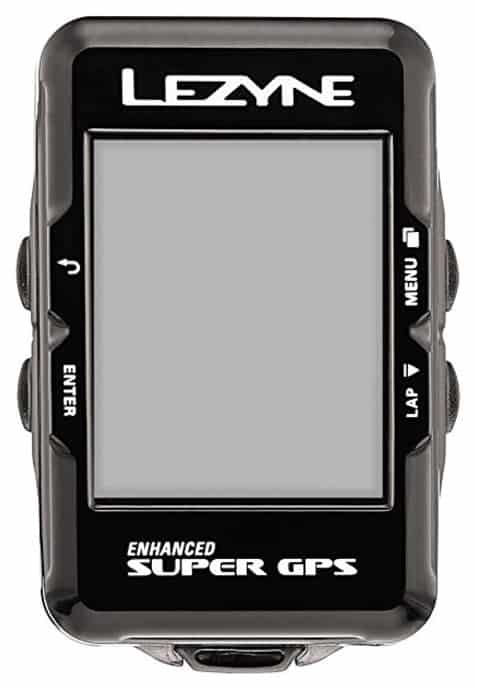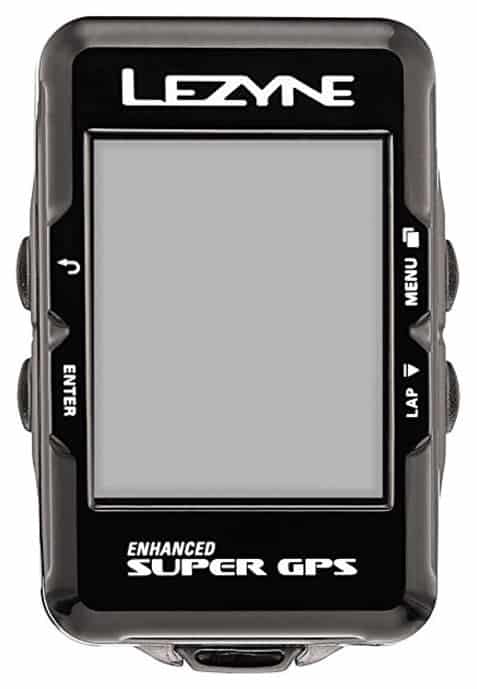 If you just want a basic unit to track your rides, then the CatEye Micro Wireless will do an admirable job.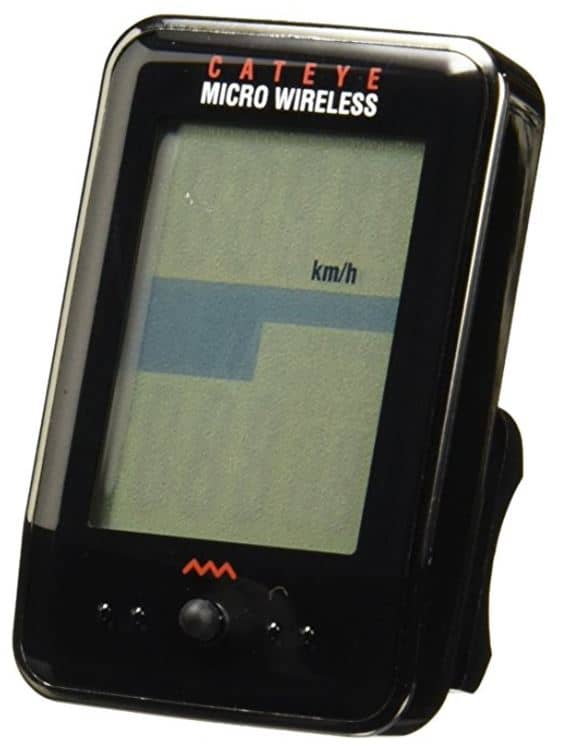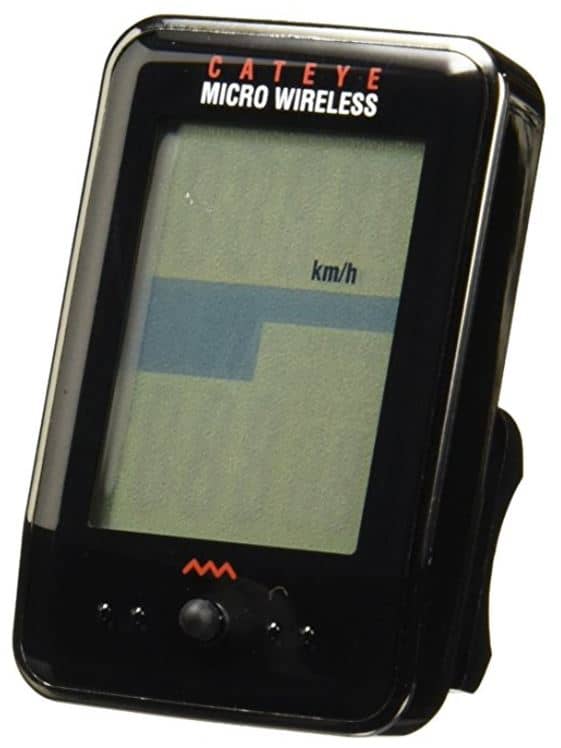 It's small, waterproof and easy to use, and you don't have to worry about charging the battery between rides.
The Best Bike Computers:
*Price bands:
$ – Under $100
$$ – $100 – $250
$$$ – $251 – $400
$$$$ – Over $400
See Full Reviews Below, following buying guide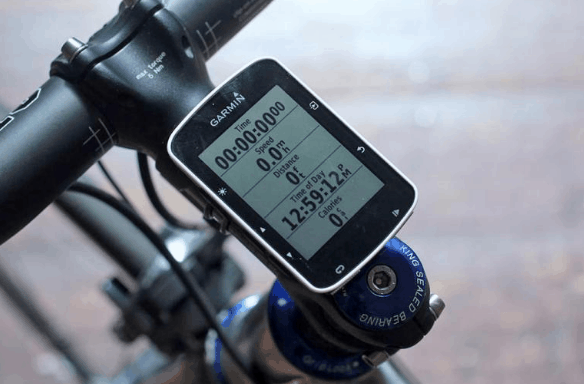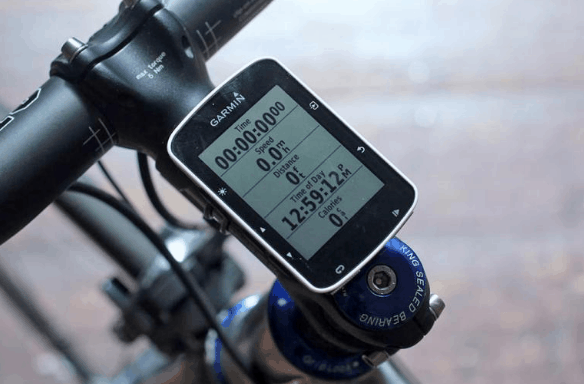 Bike Computer Features
Typically, the more you spend on a bike computer, the more features you'll get. The important thing to consider (particularly if you're on a budget) is how much you need those features. And how they stack up against other considerations, such as durability, battery life and ease of use.
As a rough guide, here's what you can expect to get for your money:
Under $100 – at this price, you're unlikely to get a GPS unit so the computer will work out your stats based on a sensor on the wheel. This can either be physically attached to the bike computer (wired) or use a transmitter in the sensor (wireless). You'll be able to get basic data, such as distance, ride time and speed and, depending on the model, cadence.
$100 – $250 – for a bit more, you can get a GPS computer with varying levels of training data support. It may also be able to connect to sensors, such as heart rate monitors and power meters. If you prioritize navigation more than training, you should be able to get a basic mapping unit with basic performance metrics (speed, distance covered etc.).
$250+ – if you're willing to splash out, you can invest in an advanced GPS computer with ANT+ or Bluetooth compatibility and a full range of performance data options. Top price models will also include high-spec live mapping and more innovative features.
The Best Bike Computer for Beginners
Bike computers can be complicated beasts. If you're new to cycling or don't want to spend hours fiddling with settings then there are plenty of low-cost options that'll tell you how fast and how far you've cycled.
Useful features include automatic stop/start, the ability to use the computer on different bikes and a backlight. Expect to pay a bit more for GPS.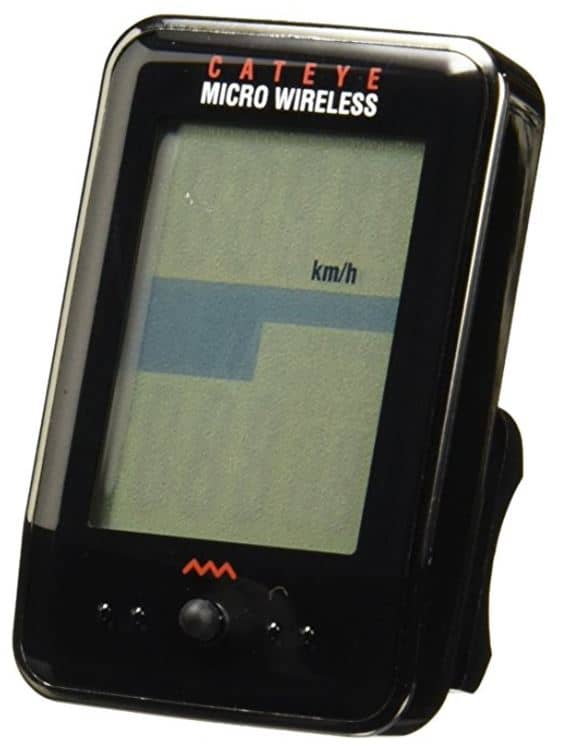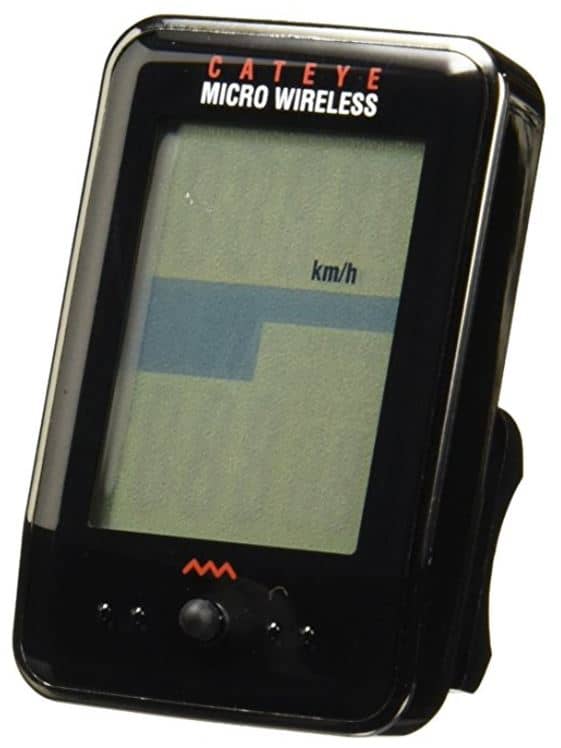 CatEye is the go-to brand for basic, good-value bike computers and they have a huge range to choose from. The Micro Wireless has a customizable display, stopwatch mode, and backlight and can be used on both road and mountain bikes. The battery isn't rechargeable, but at least you don't have to worry about running out of juice on a long ride.
Key features: Automatic stop/start option, speed, time and distance data, stopwatch, dual tire size recognition, backlight.
Runners Up:
The Garmin Edge 25 ($$) is a step-up in price, but you get a lot for your money. It's a great option for keen beginners or experienced cyclists who want a simple, small device. For the extra bucks, you get GPS/GLONASS, ANT+ compatibility, and breadcrumb-style navigation.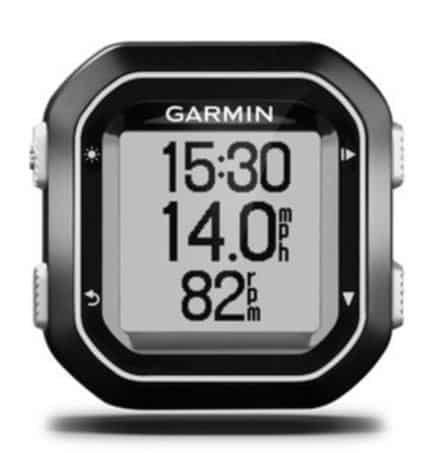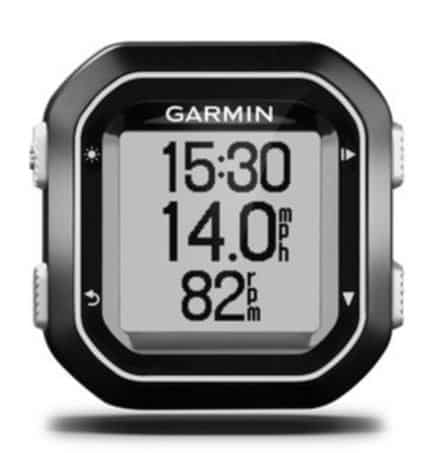 It'll connect to your smartphone to automatically upload data, give you phone alerts and allow your loved ones to check on your progress via live tracking. On the downside, users have experienced issues with battery life.
If you're really watching the pennies then the CatEye Velo 9 ($) will let you measure basic metrics including current, average and maximum speed, distance and calorie consumption. It's a wired model, but once set up it's super quick and easy to use with a simple one-button operation and large, easy to read display.
The CatEye Enduro is a heavy-duty version that's popular with mountain bikers.
Best Bike Computer for Training and Racing
Data is the name of the game here. You'll want a computer that can track your cadence, heart rate, and power output when on the bike. Easy transfer of data to your computer helps with post-ride analysis.
If you're a Strava geek than the ability to link with Strava Live segments may be a deciding factor in your choice.
Compatibility with your training equipment is a must, so you'll want a computer that can talk to your turbo trainer, heart rate monitor and other sensors. This usually means ANT+ and/or Bluetooth connectivity.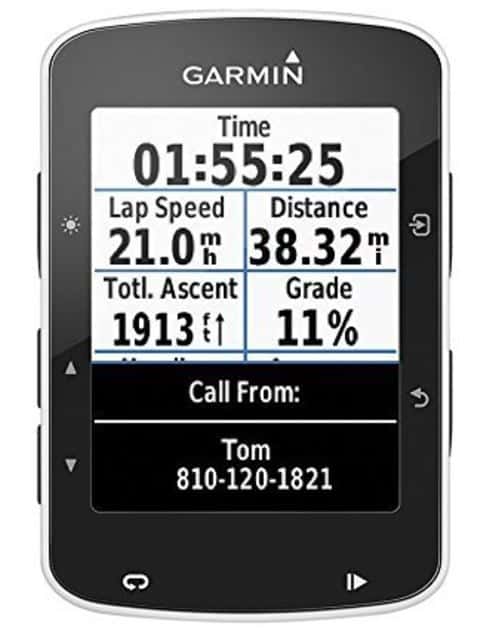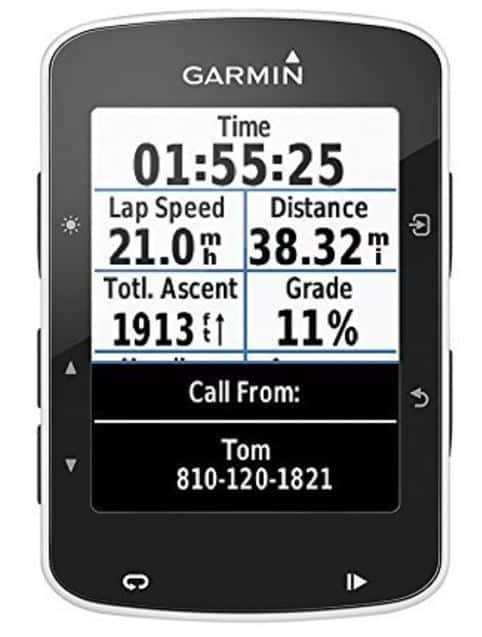 The Edge 520 has just about every performance metric covered in one neat, tiny package. You can use it to calculate your functional threshold power (FTP), VO2 max, recovery time and optimum cake intake.
If you love your indoor trainer and ANT+ sensors and fight your battles on Strava then this is the computer for you. Garmin says the battery will last up to 15 hours although user feedback indicates it's less in reality.
Key features: Strava Live Segments, ANT+ compatibility, a huge range of performance metrics, smartphone connectivity, live tracking.
Price: $$$
Runners Up:
Best Garmin Alternative
If you're not wedded to Garmin then the Wahoo Elemnt Bolt ($$) provides a very similar offer in a slightly cheaper package. Setup is super easy, but it's all done via the smartphone app.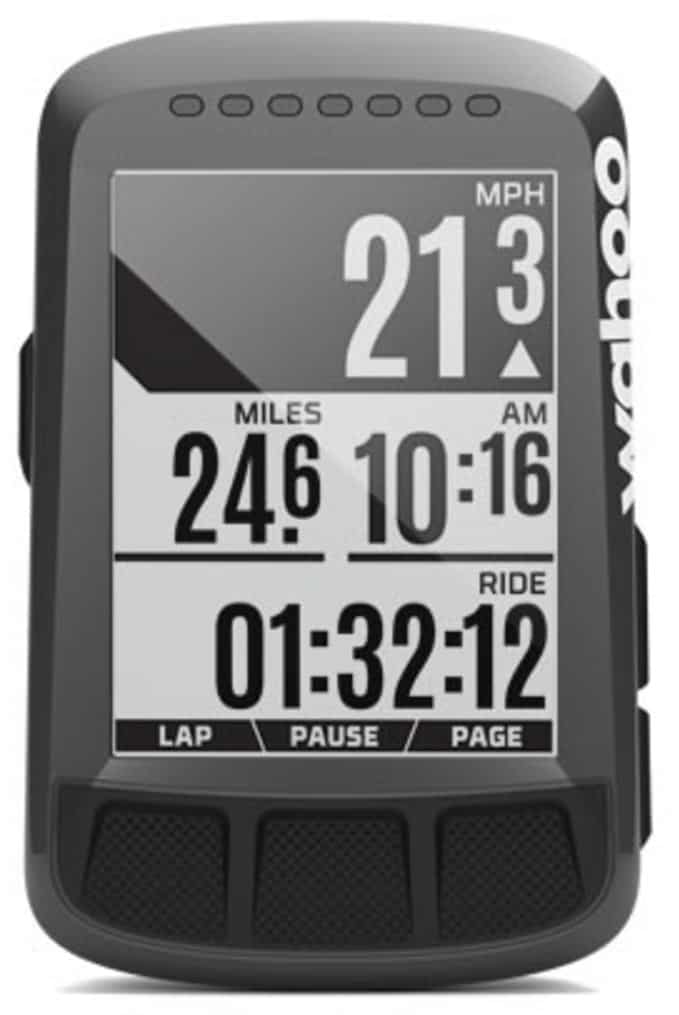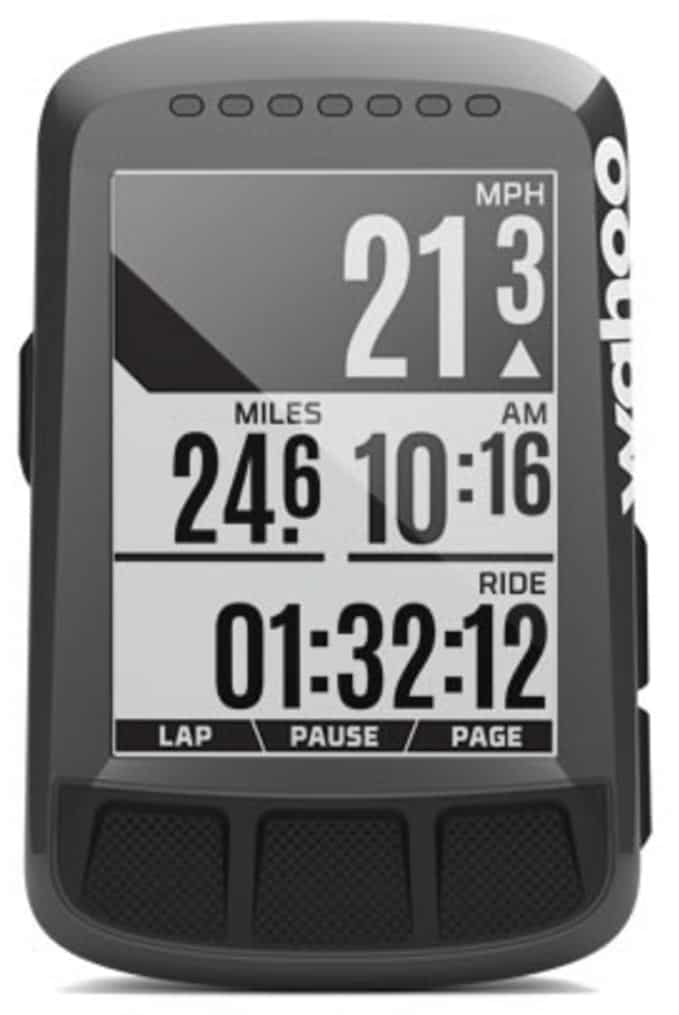 It supports a wider range of sensors than the Garmin (which sticks to ANT+ only) and has funky LED lights to tell you when you're not pushing hard enough. Like the Garmin 520, it has up to 15 hours of battery life, but unlike the 520 it actually seems to last that long.
If you don't have an ANT+ power meter, then the Polar M460 ($$) is worth a look. You get Strava Live Segments, phone notifications and lots of fitness testing options, including compatibility with Bluetooth Smart power meters. Battery life is supposedly up to 16 hours (12 hours with everything on) and it's cheaper than both the Garmin and the Wahoo.
Best Bike Computer for Maps / Best Cycle Touring GPS
If you ride the same training routes every week, then mapping may be an unnecessary (and expensive) addition to your bike computer's arsenal. But if you want navigation features without all the advanced training metrics there are several options available.
Key features to look for are a large color screen, decent backlighting, pre-loaded maps, a large memory and long battery life. If you're touring in remote areas, you may want a model that takes AA batteries so you don't risk running out of power.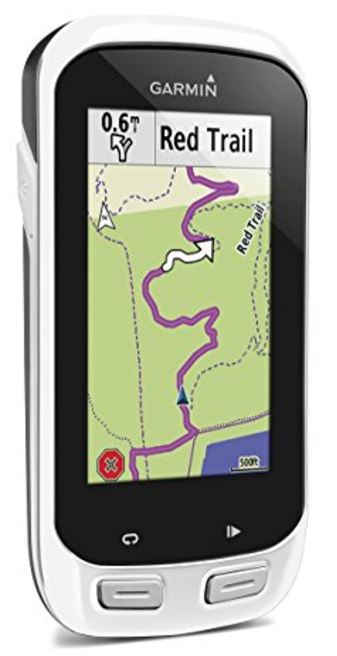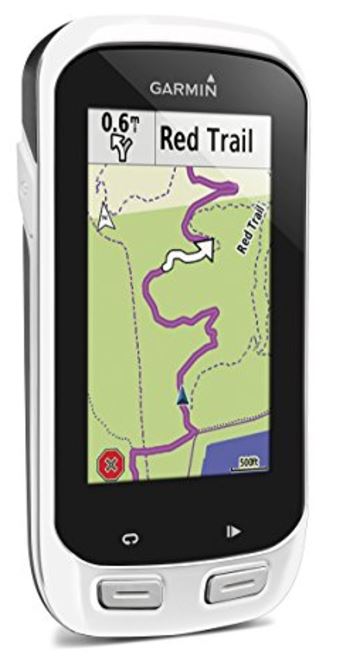 This is the big daddy of cycle touring computers, with a price tag to match. It's not targeted at performance riders (for that you'll want to upgrade to the Edge 1000 for an extra $50) but you can link it to a heart rate monitor or power meter.
What it does have is a large, high-resolution screen, all the navigational tools you could want and a relatively simple (by Gamin standards) user interface. The incident notification system is a neat addition – it connects to your smartphone to alert a loved one if it detects a bike crash.
Your family can also follow your position using live tracking, so if you're not back on time, they know where to find you. The built-in battery gives up to 15 hours of riding time.
Key features: 3-inch touchscreen, GPS/GLONASS, barometer, microSD card slot, smart notifications, incident detection (not available on Edge 1000), live tracking, round-trip routing, create routes directly on the device.
Price: $$$$
Runners Up:
If charging batteries is an issue then the Garmin eTrex 30x ($$$) may be a better option than the Edge. Technically, Garmin doesn't class it as a 'cycling' computer, but it's built to withstand wind, rain, and dust and has an impressive 25 hours of battery life. As it runs on AA batteries, you can make sure you don't run out of juice. You can use a microSD card to load your choice of maps onto the device and get turn- by-turn routing. The barometric altimeter will pinpoint your altitude and help you keep an eye on weather conditions.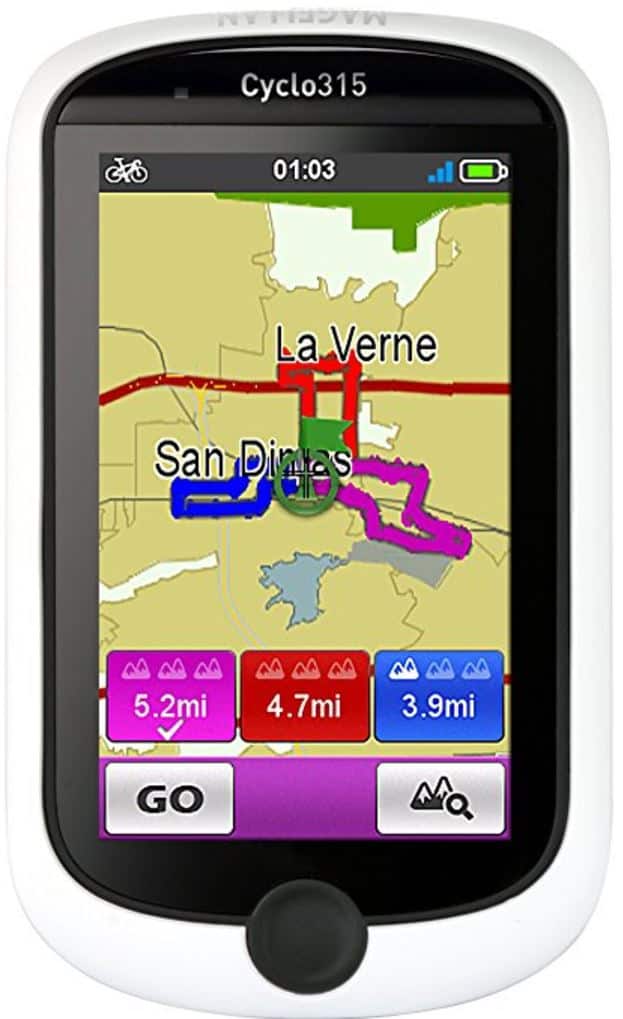 If you're not a Garmin fan, the Magellan Cyclo 315 ($$$) is worth a look, particularly as it's currently available at a significantly discounted price. It's got a decent sized screen and comes preloaded with US road maps and OpenStreetMap.
The 'Surprise Me' feature provides you with three alternative routes based on the distance or time you input. Some users have reported poor battery life and issues with the software.
Best All Around Cycling Computer
So you want a bike computer that can do everything? Well, that's fine, but it'll come at a price. Or so you may think . . . In this category, we're looking at bike computers that give you a mapping or navigational system, reams of performance data and connectivity to ANT+ or Bluetooth sensors.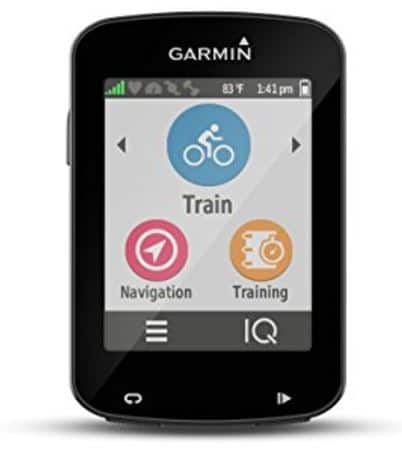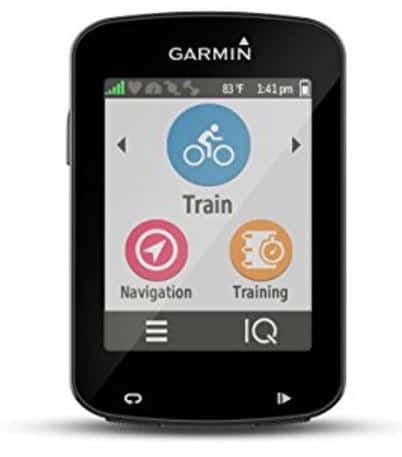 The latest on Garmin's computer catwalk combines a high-spec training tool with a powerful mapping capability. It packs all this into a small, lightweight and stylish device. With turn-by-turn navigation, round-trip routing, incident detection, and Strava Live Segments, just about the only thing it can't do is ride your bike for you. On the downside, as it's a new model there are still a few bugs to be fixed and it's only compatible with ANT+ sensors.
Key features: Mapping, ANT+ compatibility, lots of performance metrics, advanced workouts, incident detection, live tracking, GroupTrack, Strava Live Segments, Wi-Fi compatible, battery save mode.
Price: $$$
Related: How to Choose the Best Cycling GPS: The Garmin 820 vs 1000
Runners Up: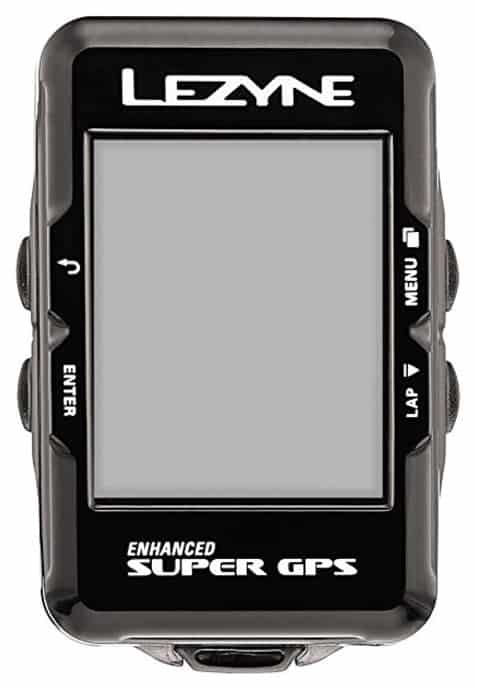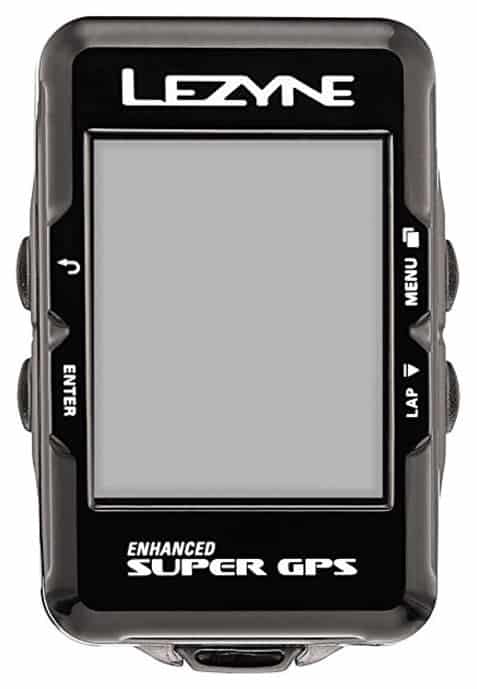 If you're happy to sacrifice a few performance metrics, the Lezyne Super GPS ($$) is a very competitive alternative. It uses GPS/GLONASS, a barometric altimeter and accelerometer for accurate positioning and can connect to both ANT+ and Bluetooth Smart sensors simultaneously.
It also supports Strava Live Segments. Lezyne kicks Garmin's butt when it comes to battery life with a whopping 22 hours. It also displays both the battery left on your device and the battery life of your smartphone.
The big difference between this and the 820 is that it doesn't have maps. Instead, it pairs with your smartphone to instantly send turn by turn directions from your phone to the device.
This actually works better than Garmin devices if you want to change your route mid-ride. Secondly, it's pretty ugly. But at under half the price of the Edge 820, you may be willing to sacrifice style and a bit of functionality.
The Wahoo Elemnt Bolt ($$) has basic maps (but no color screen) in addition to its training and performance features. It also has turn by turn navigation, but unlike the 820 it won't re-route you if you take a wrong turn.
If you're after a bargain, the Magellan Cyclo 505 HC is currently massively discounted from its usual retail price ($$$$). It has a color screen, maps and ANT+ and Bluetooth support; essentially most of the same stuff as the 820. It does get mixed reviews, and there seem to be some issues with updates, but if you're willing to take a risk then you could end up with a bargain.
Best Multisport GPS Watch
If you're a triathlete or dabble in sports other than cycling, then a multi-sport GPS watch may be a more versatile option than a dedicated cycling computer. You'll want something that can track your route, calculate your speed, monitor your heart rate, help you navigate and not die if it gets dunked in water. That's rather a lot to fit into a small package. The ability to connect it to a bar mount on your bike may be a useful addition.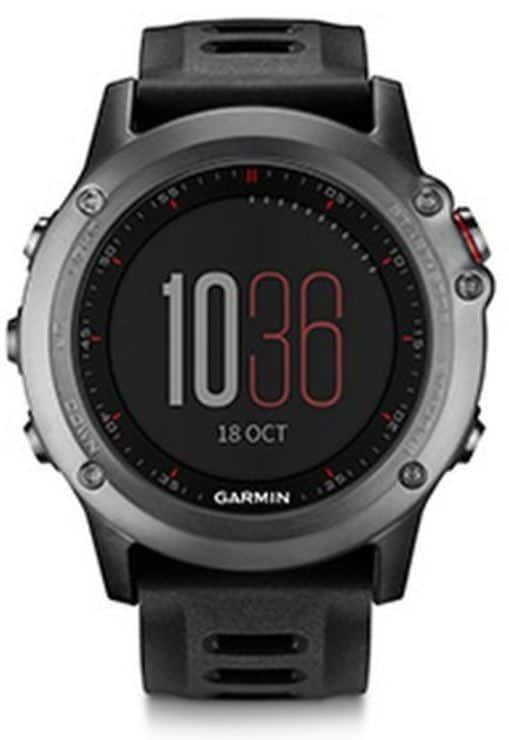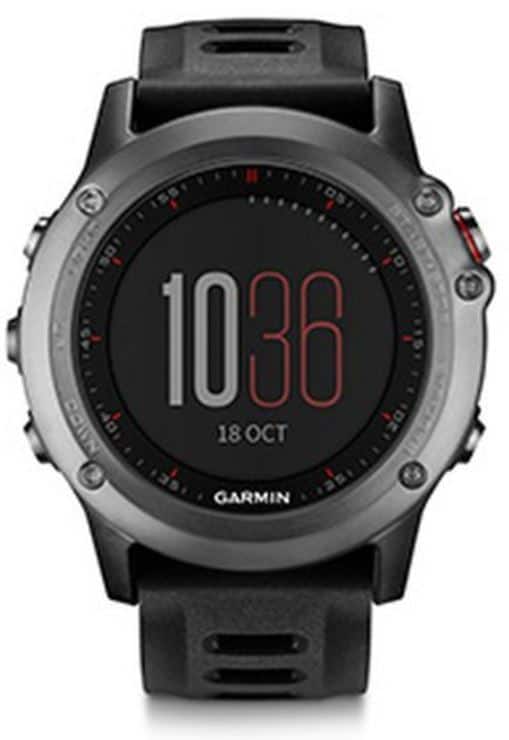 The Fenix 3 allows you to set up multiple sports (e.g. swim, bike, run) and transition between them at the press of a button. It can monitor training data specific to each sport and has a couple of neat navigation features.
You can create and follow a specific course or get it to navigate you back to your starting point if you get lost. For cycling, it has almost all the functionalities of the Garmin Edge 1000 (except for mapping) and you can buy a quick-release kit to fasten the watch to your bike.
Key features: GPS/GLONASS, compass, altimeter, barometer, navigation, ANT+ compatibility, VO2 Max and Recovery Advisor (when used with heart rate monitor), specific fitness settings for cycling, running, swimming and skiing, vibration alerts, smartphone notifications.
Price: $$$$
Runners Up: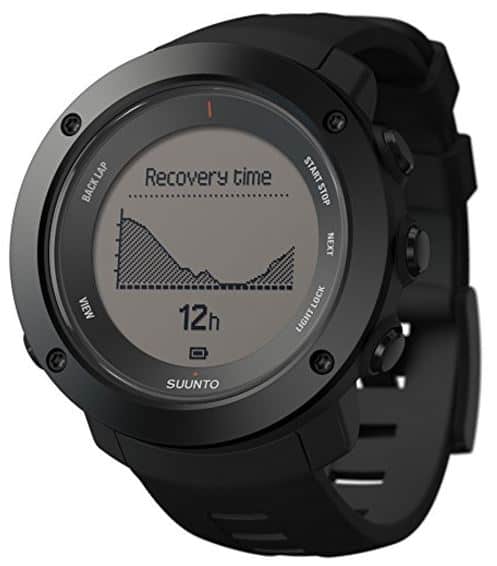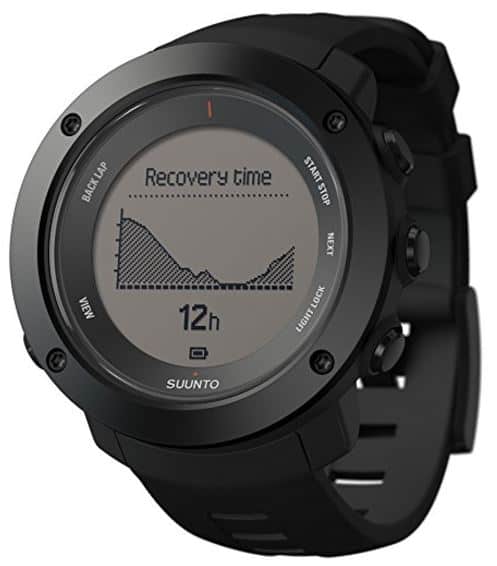 The Suunto Ambit3 Vertical ($$$$) is a solid rival to Garmin. You can preconfigure the multisport mode and it has similar navigation and training/performance features. The most significant difference is that it only supports Bluetooth Smart sensors, not ANT+. If you can live with that then it's a good all-around multisport watch. Keep your eye out for a bargain, as it's often on sale.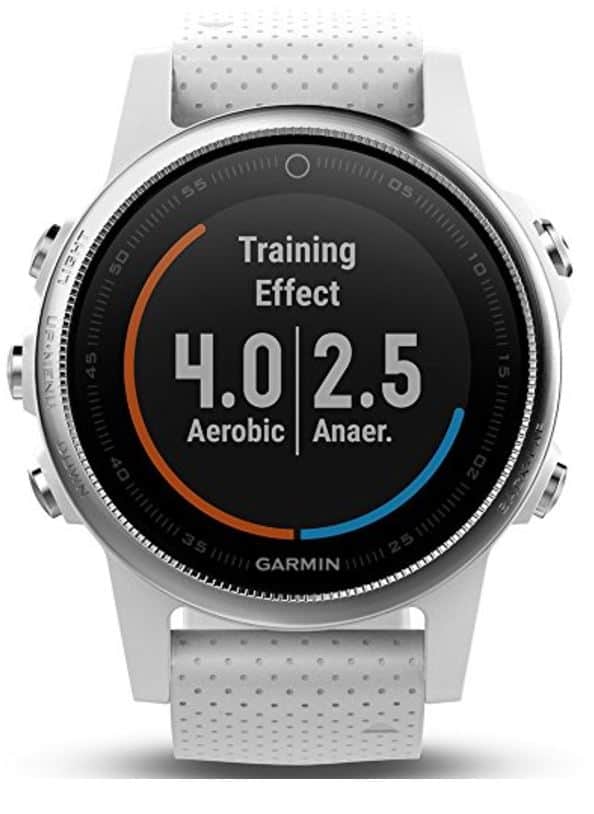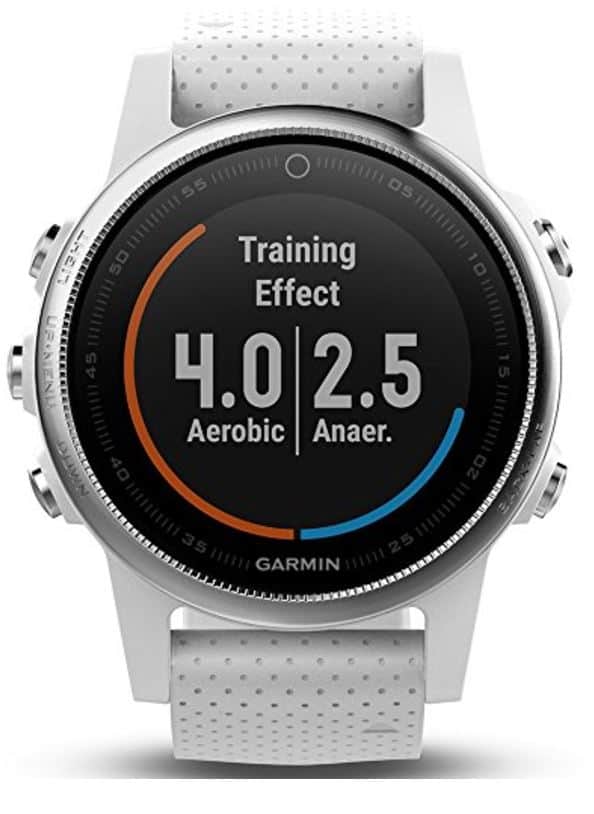 If (like me) you have small wrists and don't want to feel as if you're lugging an actual computer around on your arm, then here are two quite different GPA models. Garmin's Fenix 5S ($$$$) is unofficially targeted at women (don't worry – it's not pink) with has a smaller, 42mm face.
You don't get much in the way of mapping, but it still has all the performance features of large models at a similarly eye-watering price.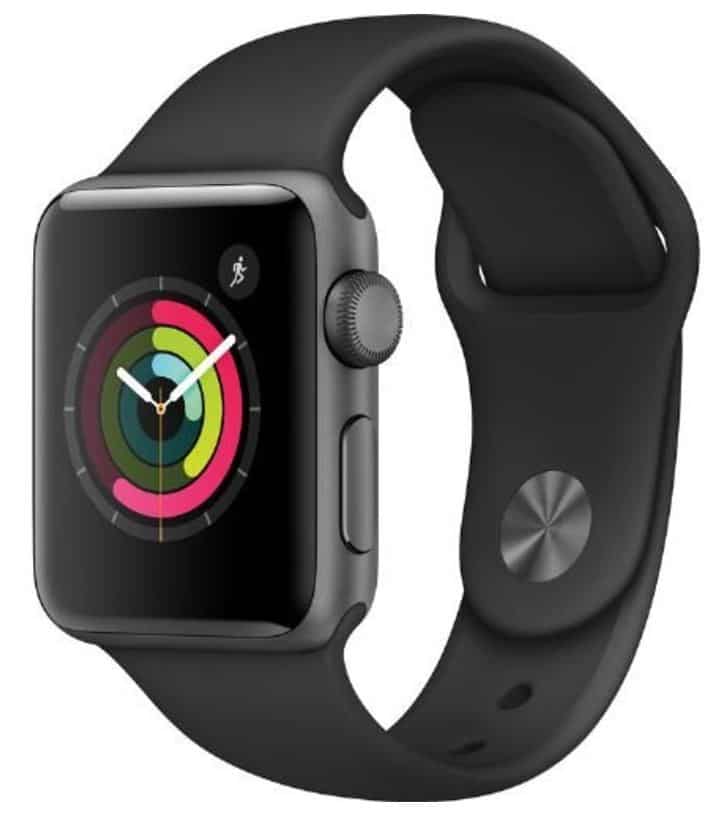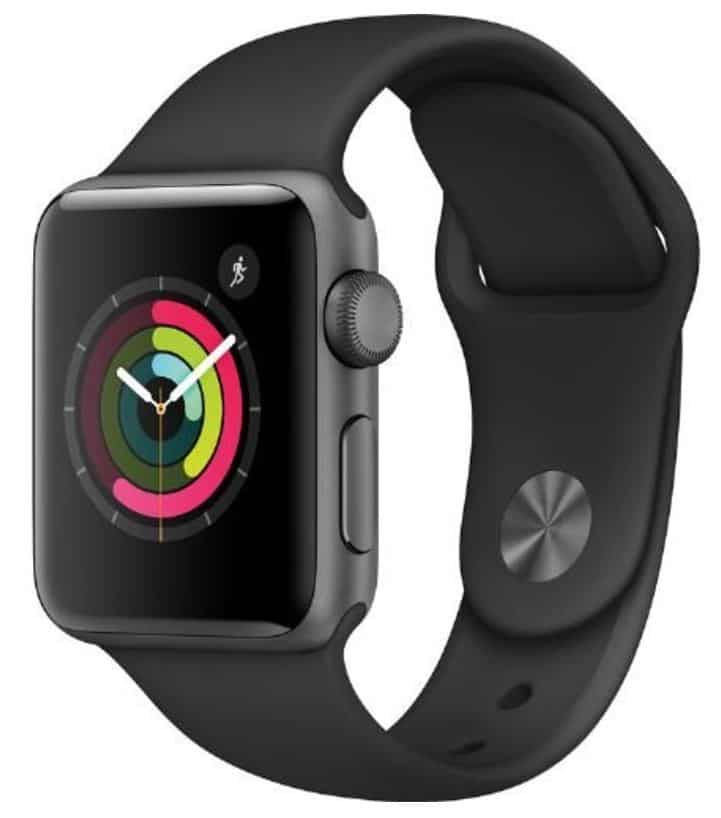 The Apple Watch Series 2 ($$$) is a very different offer. You'll either love or hate the design, but it's light, comfortable and comes in a 38mm or 42mm version. You can't set it up to transition between sports, but it does have data settings for cycling, running and swimming.
Admittedly, it's more of a lifestyle watch than a dedicated sports watch but with GPS, inbuilt heart-rate monitor and swimming tracking for many people it's a nice balance of both worlds. If you've got an iPhone and you're willing to compromise on high-end performance features, it may be the watch for you.
Bike Computer Comparison Table
*Price bands:
$ – Under $100
$$ – $100 – $250
$$$ – $251 – $400
$$$$ – Over $400
**Water resistance:
Most bike computers had a rating of IPX7 which indicates they are splash-proof and should stand up to a short period of accidental immersion in shallow water
Sports watches tend to have an ATM rating. Theoretically, 10ATM means the watch would be ok if held motionless 100 meters under water. In practice, this means it should be fine used for splashing around on the surface and snorkeling.
CatEye don't give their products a rating, but when I contacted them, they stated the models were 'highly weather resistant' and the Japanese performance test they use is roughly equivalent to IPX8.