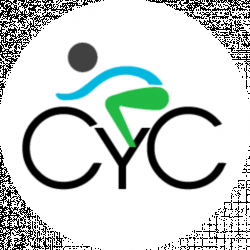 Latest posts by Cycling Hacks Team
(see all)
Most of us have been riding flat pedals since childhood. It's simple, it's instinctual, and liberating to just hop on and off the bike in your sneakers. Being attached to your bike by means of friction and gravity is part of the first experience you had on a bicycle, so there's no specific reason that you must get "serious" with clipless pedals.
While most mountain bike enthusiasts embrace clipless pedals  for good reason, the current market full of excellent flat pedals and pedal-friendly sneakers means you can maintain the care-free experience of your first bike experiences without sacrificing performance and safety.
This means that everyone from competitive XC racers to bunny-trail beginners can enjoy them without stigma. I recommend that every mountain biker try both clipless pedals and a good flat pedal/sneaker combo. Each is fun and confidence-inspiring in its own way!
My picks
For riders on a budget or who are curious about riding flat pedals, Odyssey Twisted PC pedals will feel good under your feet and not break the bank. Odysseys are thicker than most other flat pedals, so you might suffer pedal strikes on rocky trails.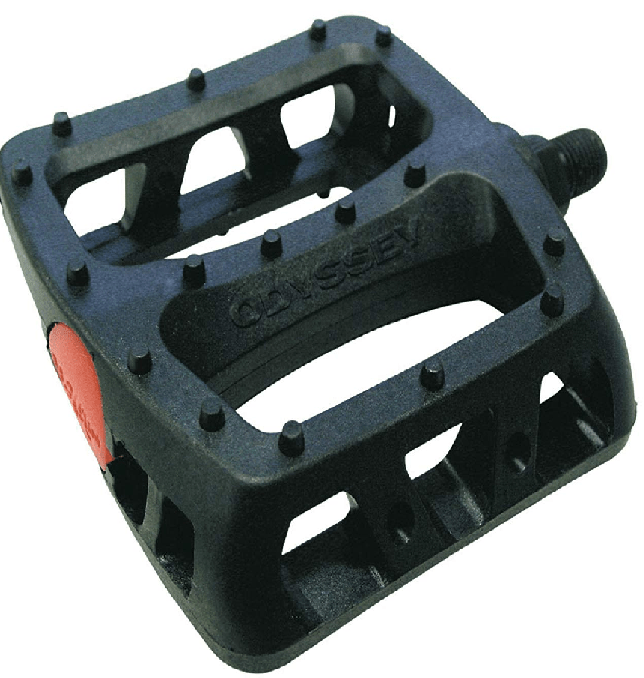 For committed flat-pedal enthusiasts, pick up some Chromag Scarabs. These are bomb-proof and solid-feeling under your feet with nearly infinite traction pin customization. They cost a bit more than plastic options but will likely outlast any other pedal.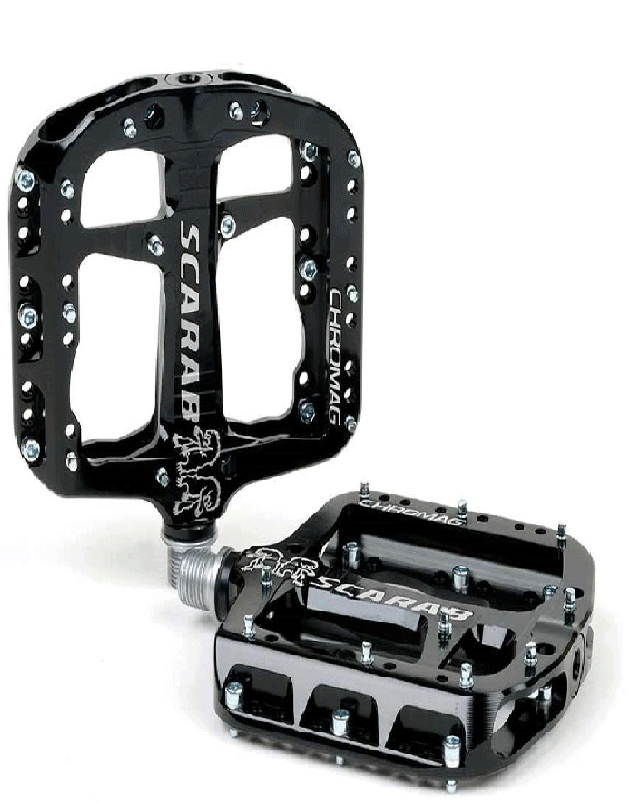 Check Price

What to look for in a Pedal 
Material – most pedals will be made from aluminum, with an increasing presence of various "composite" a.k.a. plastic, options available. Aluminum options are usually stronger, stiffer, and more expensive. Plastic options are lighter and cheaper but may be more prone to breaking.
Platform size – the standing surface area and thickness vary widely. In general, bigger platforms with a thinner platform are preferred, but riders with smaller feet may not benefit from the largest platforms. Thinner pedals are less prone to hitting obstacles on the trail. Some riders prefer a pedal with a concave shape that cradles the foot, while others prefer a truly flat pedal.
Traction pins – most good pedals will have replaceable pins (they will break off or wear down eventually) that will dig into your soles for a sure-footed grip. The length, pattern, placement, and quantity of pins will determine the quality of grip of each pedal. You can adjust the length of the pins with the use of spacers or different length pins for a customized grip.
Pro tip: good platform pedals will have a toothy grip to stick to your shoes, but those pins can also take a bite out of your shins if you're not careful. Shin guards can help mitigate that risk, but practice will sharpen your reflexes to clear your legs from the path of a flailing pedal.
Best Beginner/ Budget Pedal Options
Odyssey Twisted PC This cheap, light, comfy pedal is a favorite among BMX riders for its price and relative shin-friendliness. Although this pedal has the tallest profile among the group and lacks metal traction pins, the way it generously cradles your foot with its concave shape inspires confidence.
OneUp Composite pedal Among a current wave of composite pedals, this pedal from OneUp stands out as having an enormous platform
XC/ Trail riding
Kona Wah Wah II Composite the enormous platform of this pedal makes it a favorite amount large-footed riders and people who just want extra stability. Available in aluminum and plastic, the big footprint provides gone of traction for any terrain.
Xpedo Spry the Spry has a magnesium body, making it a featherweight pedal with the stiff feel of aluminum. Great for weight-conscious riders who want to ride flat pedals.
Enduro/ Downhill Pedals
Chromag Scarab Chromag designed the Scarab for the rigors of Pacific Northwest riding and cut no corners with this CNC machined aluminum pedal. The axle is long and supported by two serviceable sealed bearings. The body has a concave shape and endless custom traction pin options.
Spank Oozy Trail Spank's Oozy Trail pedal is a bruiser with chamfered edges to deflect rock strikes. To save weight, the body of this pedal has been extensively machined, giving it a lean and mean look.
| pedal | material | dimensions | Weight(grams) | shape | price | best for |
| --- | --- | --- | --- | --- | --- | --- |
| Odyssey | composite | 90x90x25.4 | 400 | concave | $ | beginner |
| OneUp | composite | 115x105x18.5 | 355 | flat | $$ | anyone |
| Kona | composite | 120x118x13.5 | 360 | concave | $$ | anyone |
| Xpedo | magnesium | 101x106x11 | 270 | flat | $$ | XC/ Trail |
| Chromag | aluminum | 110x105x13 | 430 | concave | $$$ | trail/ downhill |
| Spank | aluminum | 110x110x12 | 360 | flat | $$$ | trail/ downhill |