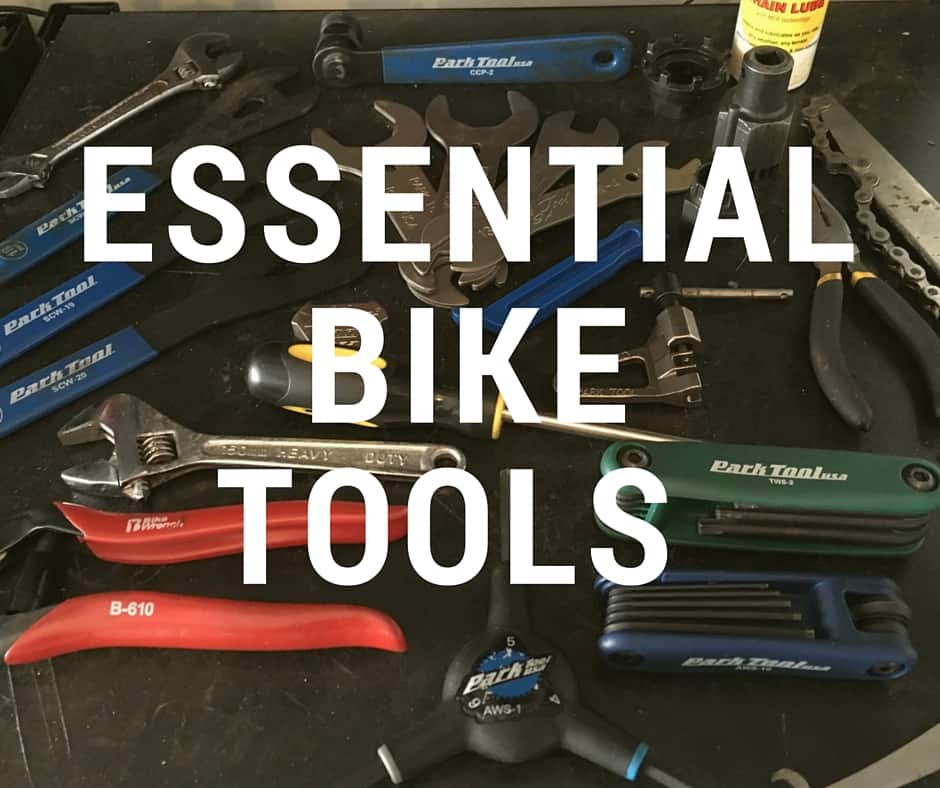 Updated 11/20/16
DIY bicycle wrenching might sound intimidating, but consider this: Having a few essential bike tools and the skills to perform basic maintenance will not only save you significant cash in the long run, but could also save you from a long walk home if you snap a chain or pop a spoke in the middle of nowhere.
There are a few basic bike tools that every cyclist should own, some aren't even bike specific (ie: they can be found cheaply at a hardware store). Every cyclist should know how to lube a chain, fix a flat and properly clean a bike. In fact, a cleaned and degreased bike should be first on the list before a tool ever touches it.
The right tools will help you replace a chain, cables and housing, as well as adjust brakes, remove a cassette or straighten misaligned wheels. I suggest pairing this guide with a bicycle maintenance book such as The Big Blue Book of Bicycle Maintenance or the recently updated Zinn and the Art of Road Bike Maintenance and, if in doubt, always consult your local bike shop before attempting a hero move that could compromise your bike or result in more repairs.
For instance, I have a riding buddy who tried to pry a crankset off his mountain bike using a crowbar. There's a reason why Park Tools doesn't make a blue-handled crowbar.
Bottom line: don't be that guy. Use these essential bike tools to get the job done instead.
Want to keep it simple and buy a complete set of tools instead? Here's my top pick for the beginner home mechanic and one for someone looking to perform more advanced repairs.

Bike Repair Stand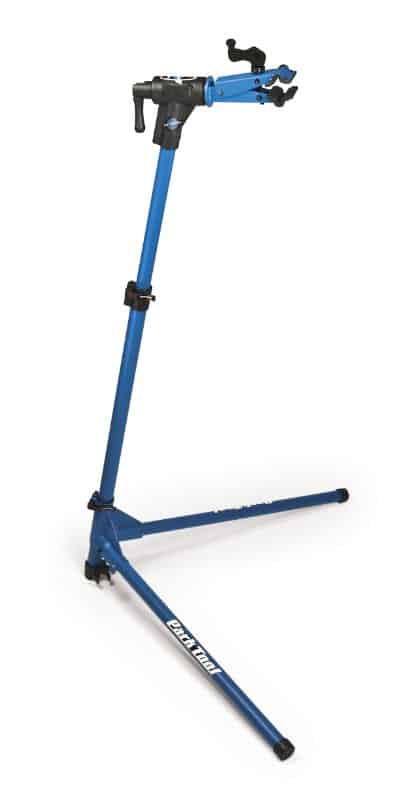 Anyone who's attempted a repair while leaning their bike against a wall or the side of a car will instantly recognize the value of a good bike stand. A bike stand is the foundation of all repairs and even makes cleaning your bike and lubing the chain so much easier. Look for one that has a broad base, is adjustable and clamps to the seat post. Or impress your friends and build your own. 
The Park PCS-10 Home Mechanic Stand is one of the bestselling and most reliable stands available. It's sturdy and securely holds the bike. I like its versatility, with room to easily clamp tubes from 24mm-76mm. A quick release controls the height and this 25-pound-model folds down flat for portability. At $167, I'd suggest this for someone dedicated to more serious wrenching and who needs something sturdy and reliable.
For the occasional repair, the Bikehand Pro Mechanic Bicycle Repair Rack Stand is a good option. It holds a bike securely, but isn't as durable as the Park PCS-10 and its plastic parts are more susceptible to wear and tear. This stand retails for $90.
You can find a full list of stand options at Amazon.
Basic and Essential Bike Tools 
If you own a bike, even one that you ride occasionally, these tools are necessary.
Bike Pump

Every bike owner needs a standing floor pump as well as a mini bike pump or frame pump to re-inflate a flat tire on the road. There are two types of valve stems, Presta and Schrader. Your best bet is to buy a bike pump that has dual heads for both. 
Standing floor pump
My main gripe with floor pumps is that the seal on the pump heads is unreliable and tends to leak air over time. Lezyne has expertly solved this problem with a chuck that threads directly onto the valve. It also delivers twice the airflow per stroke than similar models and is all metal. Style-conscious cyclists will appreciate the slick stainless steel shaft and polished wooden handle. I've used the same Lezyne pump consistently for the past six years and have never had a problem. Bicycles already have enough wear items. If you ride regularly, spend a little more initially ($70) for a pump that you won't have to worry about wearing out.
If you need something less expensive, at around $30, the Nashbar Earl Grey is reliable with a large, easy-to-read pressure gauge. It's ideal for someone who only rides occasionally. This pump lacks the refinement and ease of use of the Lezyne and its plastic parts give it a cheaper feel.
Looking for more options? We break down what to look for in a pump and share our top picks.
Minipump
When you're on the side of the road with a flat you need a pump that's both reliable and high pressure. Lezyne fills this niche nicely. Their Pressure Drive Hand Pump delivers air with 30% less pumping through an ABS hose. Their screw-on chuck ensures air goes straight into your tire. Available in two sizes, this pump is ideal for road and mountain.
Hex Keys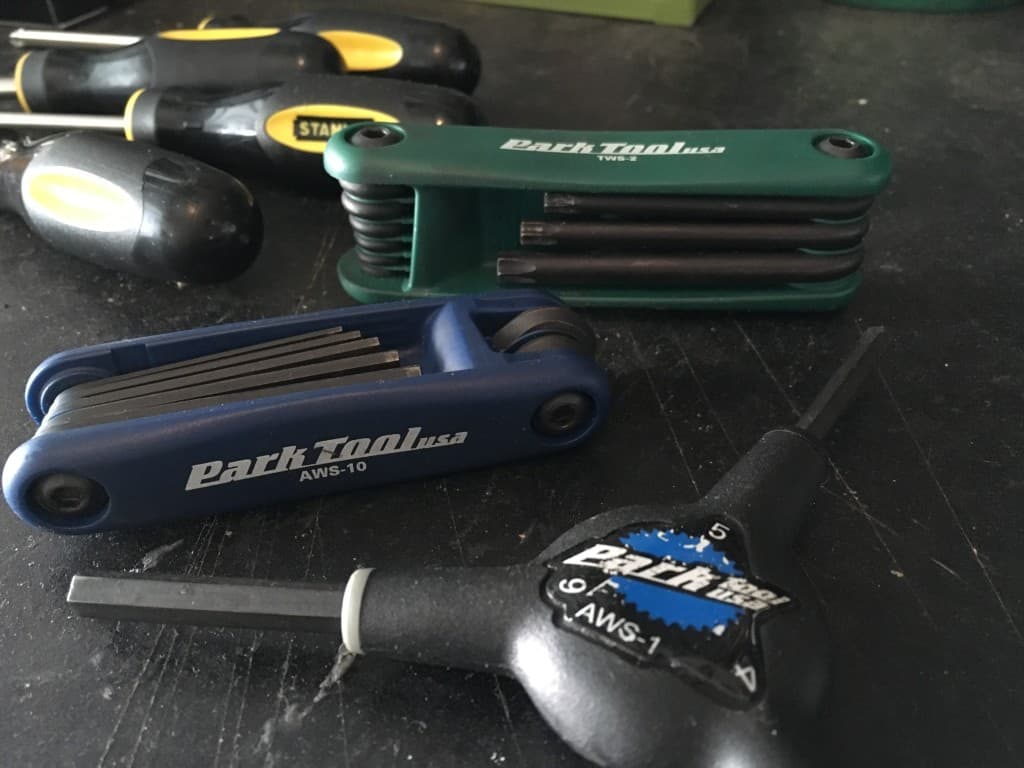 Also referred to as Allen Keys or an Allen or Hex wrench, these tools are available in several different lengths and sizes. Some have longer levers. You can cheaply buy the traditional L-shaped key at hardware stores or Park Tools offers hex wrenches with a P-shaped handle for better grip.
Three-way hex keys are also available, which offer three popular sized keys in one tool. These can be difficult to maneuver in tight places (bottle cages, saddles), so I don't recommend these if you're looking for one set of hex keys to do it all.
Hex keys don't need to be bike specific, but be sure to get a tool that's high enough quality and won't round out. Consider the tool's leverage and length for the job.
Ideally you should have Hex keys that range from 1.5 mm-10mm. If you need a basic setup, the fold-up hex wrench should be fine.  
Multi-tool
Every cyclist should slip a multi-tool in their pocket before hitting the road. You never know when you'll have to tighten a bolt on the fly and this cycling Swiss Army Knife will save your butt on many occasions.
For around $14, the Blackburn Heist 10 is a very basic multi-tool that will suit the minimalist or mechanically challenged. It's laser etched alloy frame tightly holds the tools in place, which include 2-6mm, 8mm and 2.5mm Hex keys, crosshead and flat screwdrivers and a T25 Torx bit.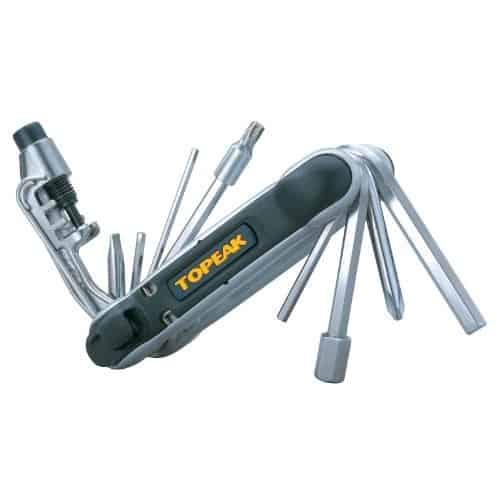 For something a little more robust, and that offers added insurance on a ride,  I love the Topeak Hexus II multi-tool, which includes 16 tools, including a chain tool, spoke wrenches, a chain hook and tire levers. For around $18, you can't go wrong with this multi-tool.
Phillips Screwdriver
Most people have a set anyway, but for bikes, a screwdriver is just the tool for adjusting some brakes and derailleur stops. Or you could opt for a set that's included in a multi-tool.
Tire Levers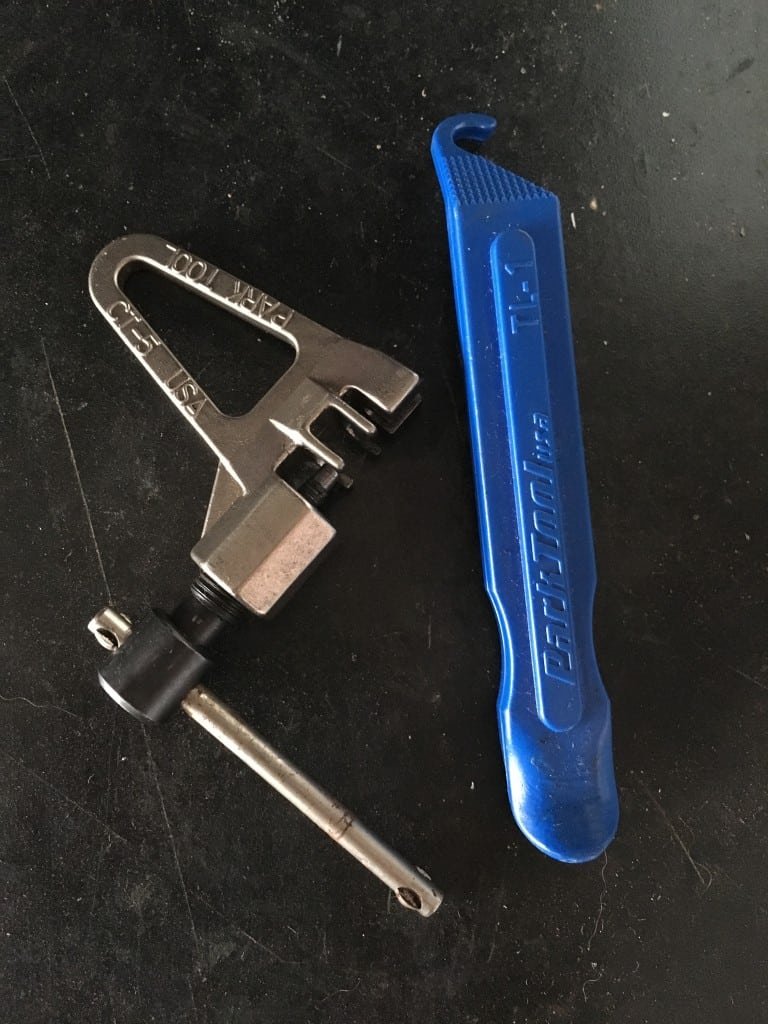 Tires levers come in various shapes and sizes and are used to remove a tire from the rim in order to change a flat. I like the basic Park Tool variety, but play around and find your favorite. Or, better yet, pick up a set that are already included in a multi-tool.
Flat Repair Kit
Some patches require glue, others are glueless or require sanding, but having a patch kit is an easy way to save a tube for re-use.
Chain Cleaner Tool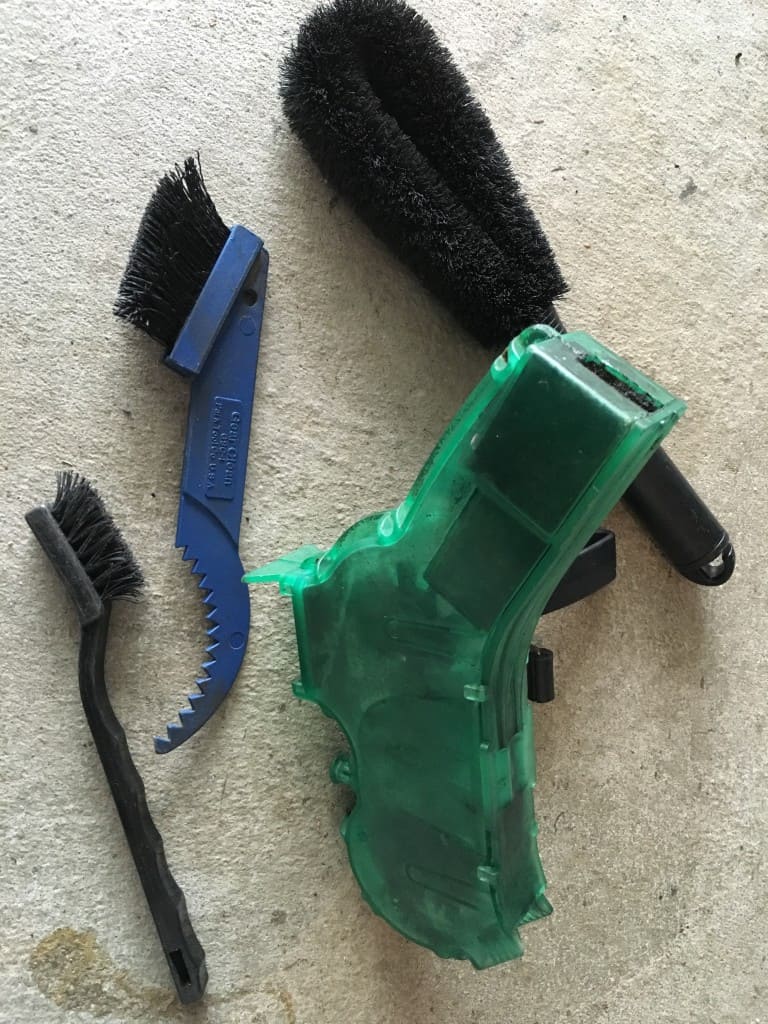 I hate cleaning my chain, but this tool makes it easy and keeps your hands clean in the process. Just run the chain through the chain cleaner tool and the scrubbing brushes work their magic.
Optional Bike Tools 
These tools aren't necessary for everyday bike tweaks, but will come in handy for performing routine maintenance.
Chain Tool
Remove a link or repair a broken chain with a chain tool. You can probably get by with the one provided in a multi-tool.
Cable Cutters
Used to cut cable and cable housing. This model also has a built-in crimper. 
Needle Nose Pliers
Crimping, grasping and cutting can be accomplished with needle nose pliers. 
Spoke Wrench (spoke key)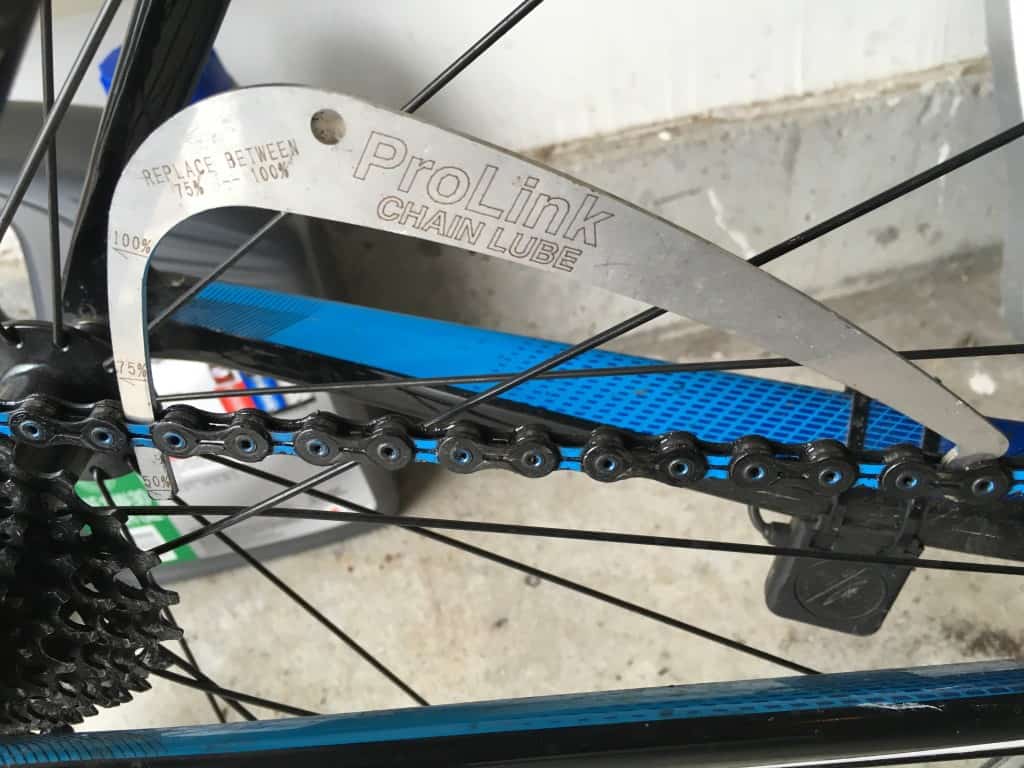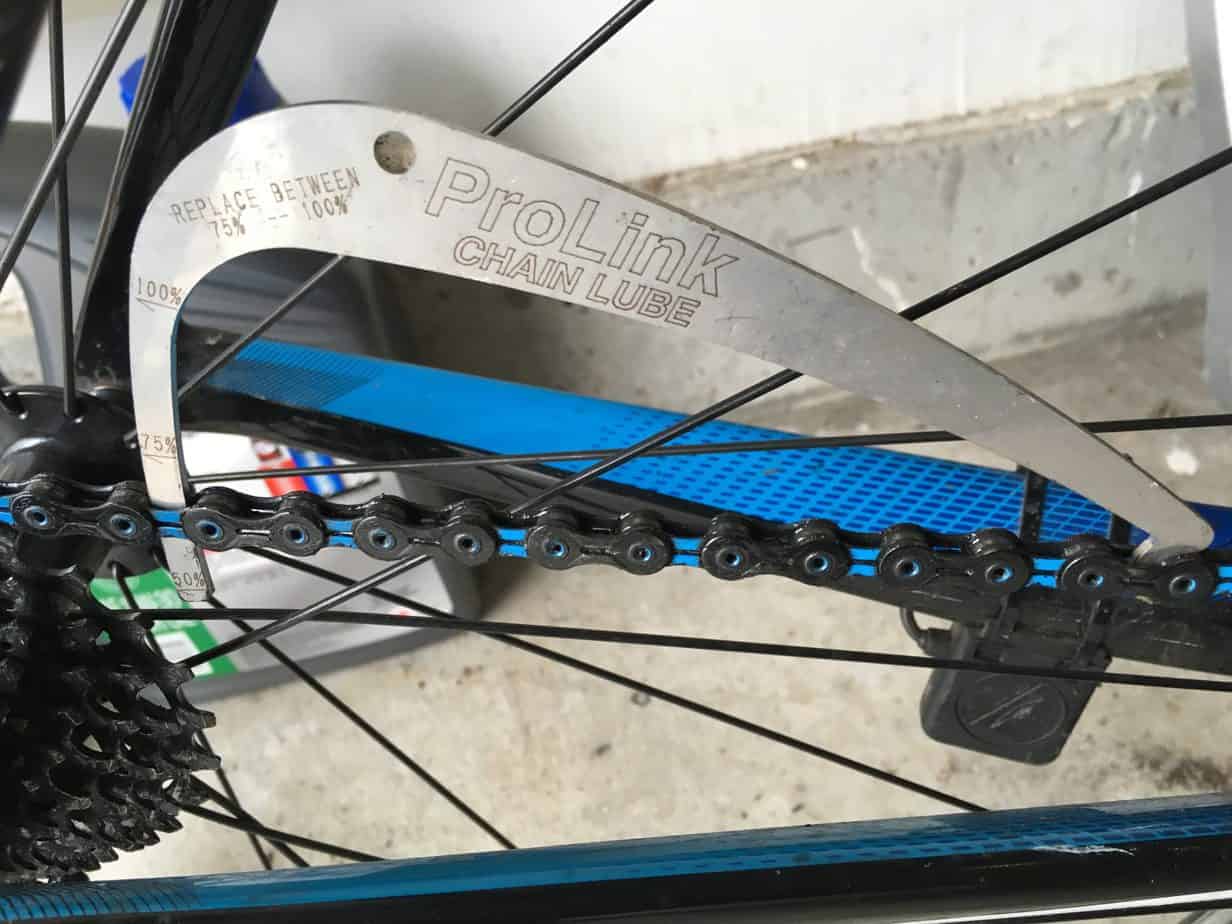 A spoke wrench can help true a wheel. Be sure to have one specific to the size of your nipples. Buy the smallest size that fits.  
Pedal Wrench
This is the tool for removing even the most stubborn pedals. Choose a pedal wrench with a vinyl handle to keep the wrench from digging into your hand.
Metric Wrench
Used to adjust brakes and derailleurs. Be sure you have 8,9,10 and 11mm.
Cone Wrench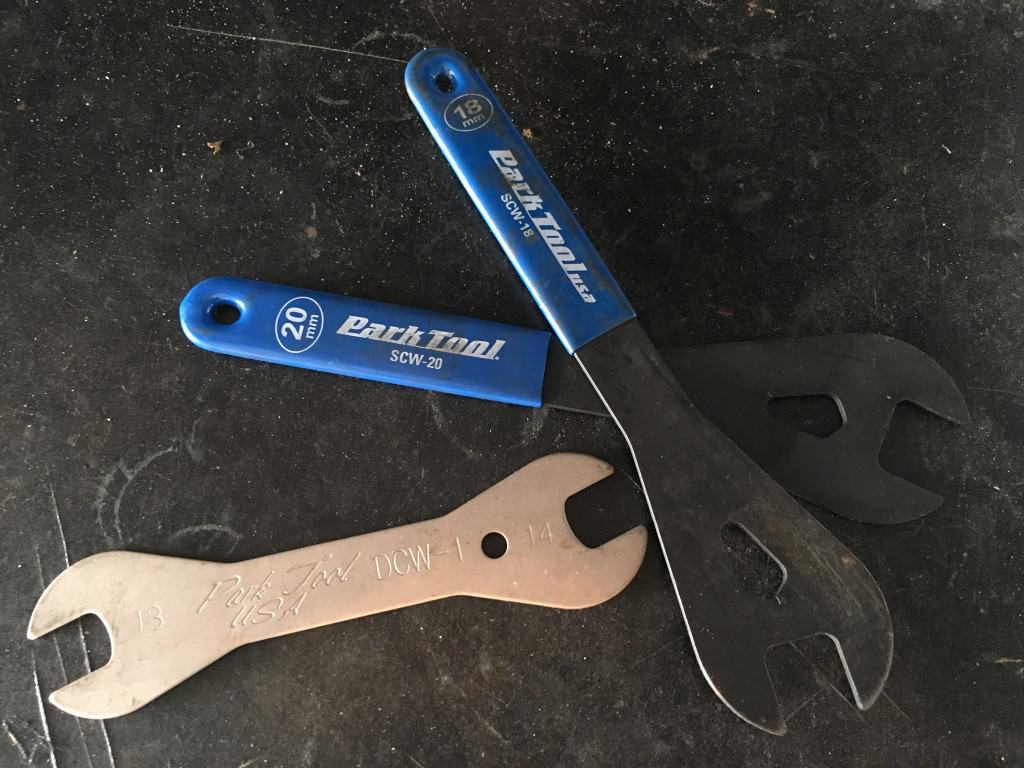 These are used to tighten the bearings on loose bearing hubs. 13-14mm and 15-16mm cone wrenches are good to keep on hand for adjusting front and rear hubs and some locknuts.
Chain Checker
Excessive force is placed on cycling chains, which results in stretch and wear. You may notice the "sharks teeth" begin to appear on a cassette that is being worn unevenly by a stretched chain with worn links. Neglecting a worn chain can in turn prematurely wear expensive drivetrain parts. A chain checker helps you keep tabs on how much life your chain has left. 
However, you can save yourself some money, and ensure accuracy, by simply using a ruler. Place a ruler at the center of a chain pin. The other end of the ruler should match up to the center of a pin as well. If not, the chain is worn and should be replaced.
Cleaning Brushes
A cassette brush will help clean road debris off your drivetrain and you can use other bike brushes to get into tight spots. They're also non abrasive to your frame.
Torque Wrench
A torque wrench is a must for anyone who's wrenching on carbon fiber, as each bolt must be tightened to a certain specification. Over tightening can crack parts and void warranties.
Chain Whip and Lock Ring Tool
While these aren't essential bike tools, a chain whip is used if you need to replace a cassette. The lock ring tool helps to remove the cassette. Be sure to buy one with a guiding pin.
Want even more cycling hacks or to connect with a community of like-minded cyclists? Join us in our free Facebook Group.