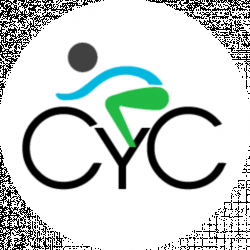 Latest posts by Cycling Hacks Team
(see all)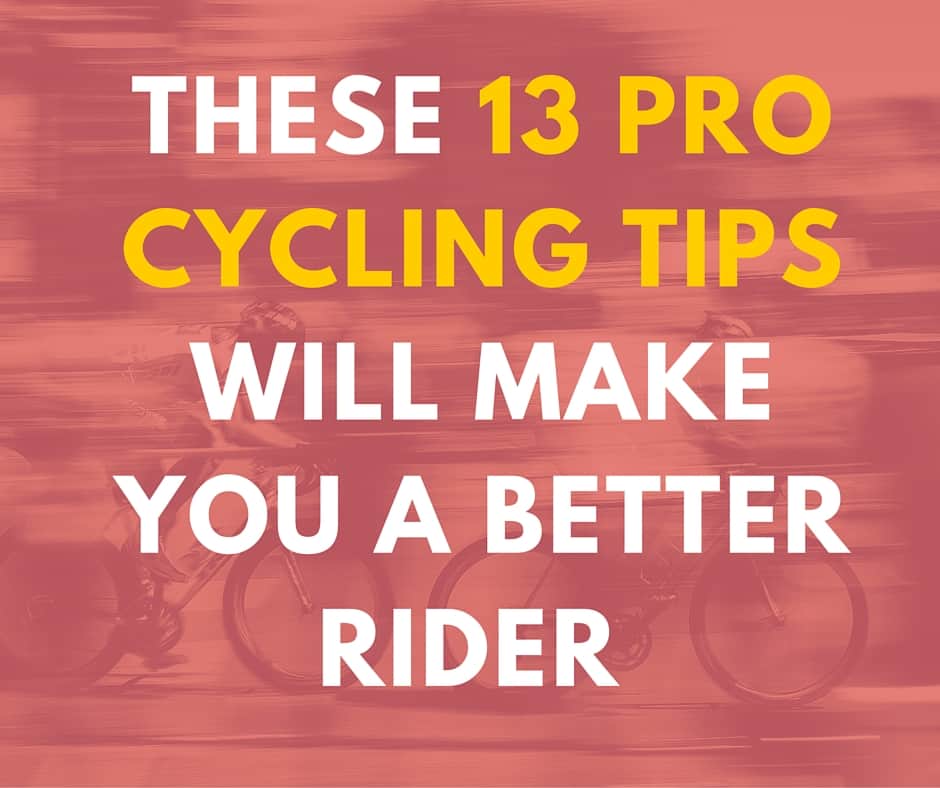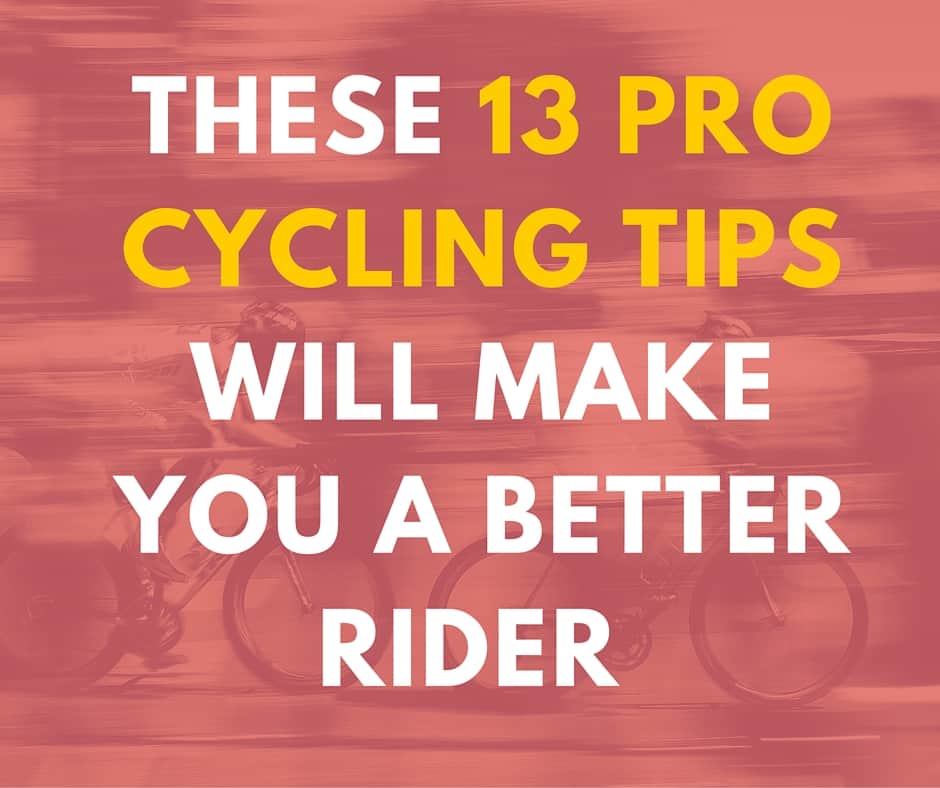 Whether you want to climb stronger and faster, eat to perform or avoid cycling injuries, these winning strategies will keep you at the top of your game. Here are 13 cycling quotes from the pros to inspire your next ride. 
Less is more
"There's no way to optimum fitness except to go on long bike rides. But even if you only have an hour, you can get on your bike. Over-geared climbing efforts, sprints and standing starts will build strength. When you're not riding, run up stairs, walk to work and do squats." – Lizzie Armistead, Boels-Dolmans, 2016 Women's World Champion (source: The Telegraph)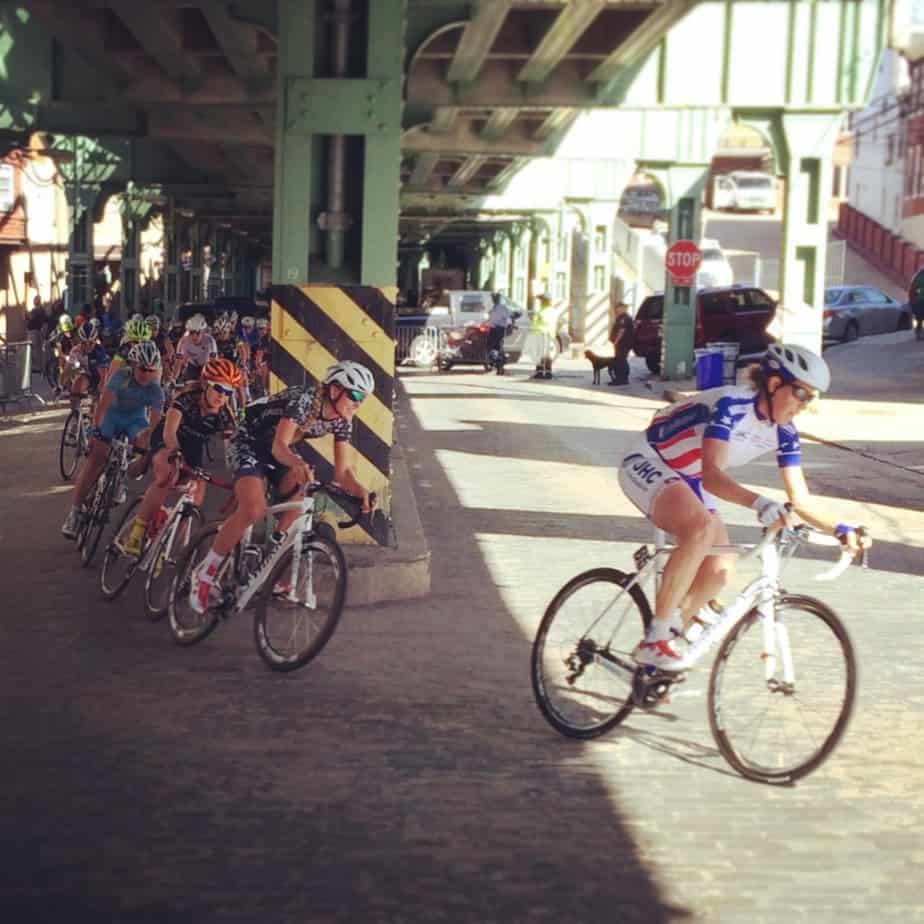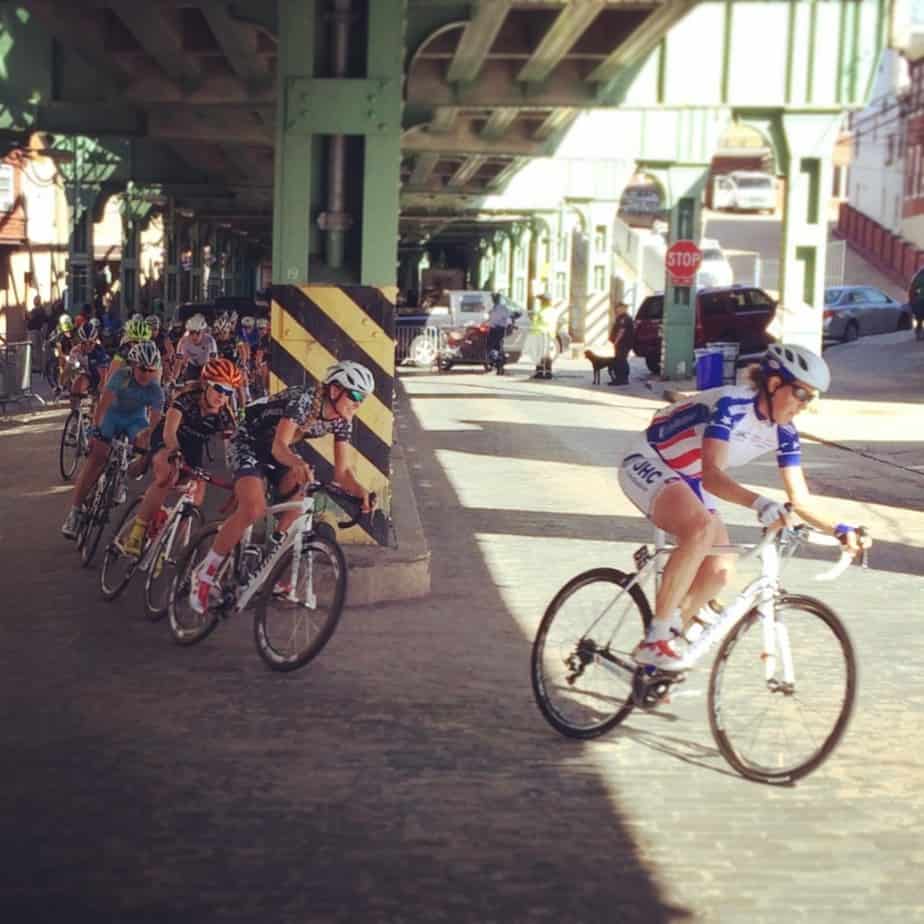 "Breathe consciously. In other words, watch and recognize your breathing, and experience just that for a few moments. That's called presence. Now that you've pushed the pause button on the momentum that is leading you towards your ride, you have the opportunity to set an intention for the ride. Maybe it's to stop and smell the roses, or maybe it's to push yourself a little harder than usual. Whatever it is, make it conscious." —Ryan Leech, trials rider. (source:Bicycling Magazine)
If you can't climb stronger, climb smarter
"If you're not as strong a climber as the other guys around you, try and position yourself at the front of the group going into a climb. Attack the climb on the steeper parts, the harder parts, to ensure you stay on top of it, then use the shallower gradients to get a bit of a breather… Even when you're on a climb, don't get carried away and start racing other people… Ride at your own tempo and know your limits – you will be grateful in the long run. Start slow and finish fast." – Geraint Thomas, Team Sky, (source:RoadcyclingUK )
Get Fast Now! 7 Tips to Find Free Speed
Spending more money doesn't ensure cycling success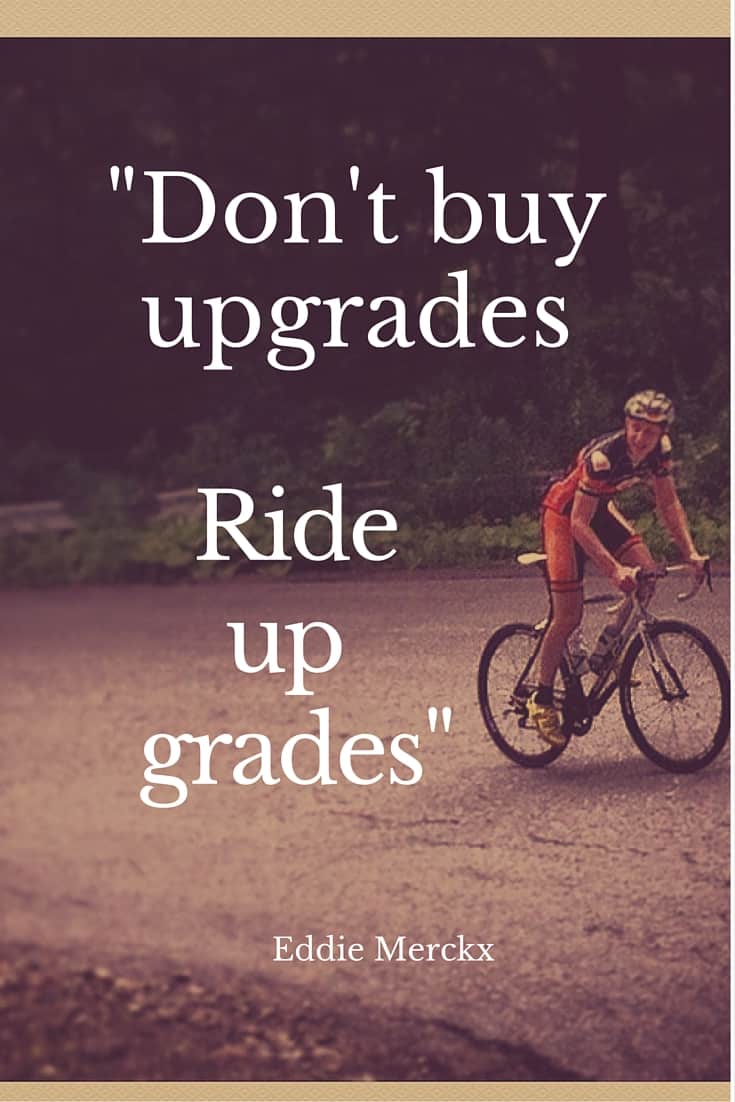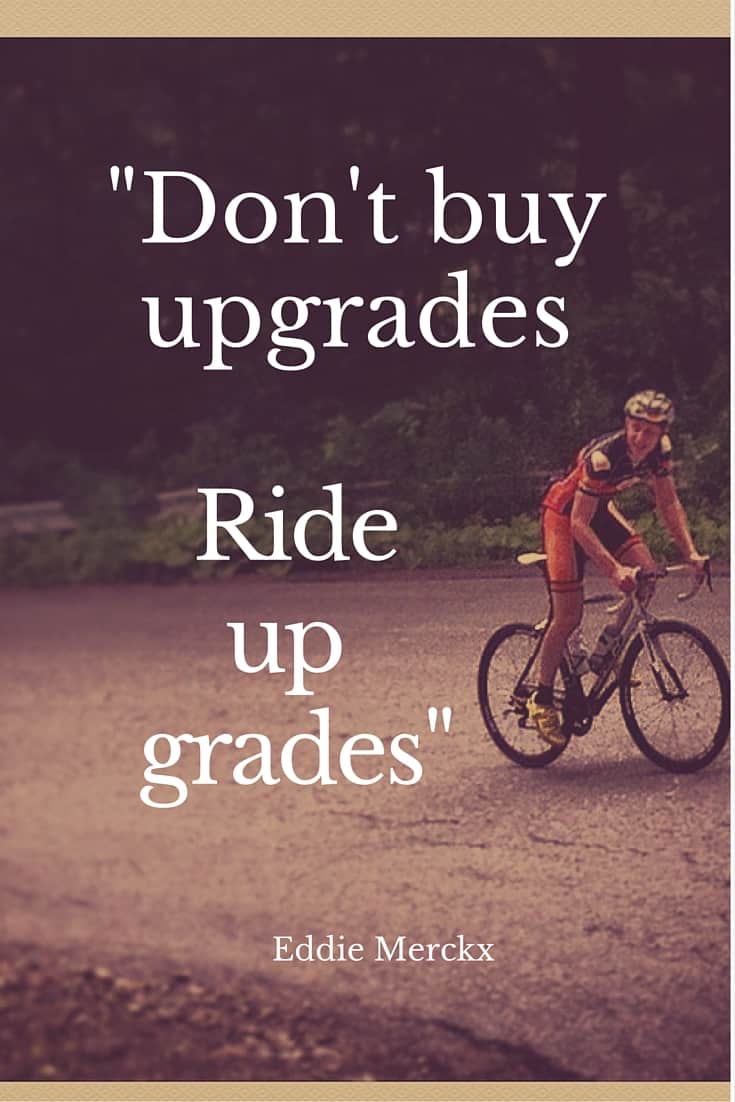 "A poorly fit, $8,000 bike will be worse for you then a perfectly fit $1,000 bike." – Timmy Duggan, Retired Professional Cyclist (source: Reviews.com)
Learn to embrace the pain
"It doesn't matter if you're sprinting for an Olympic gold medal, a town sign, a trailhead, or the rest stop with the homemade brownies. If you never confront pain, you're missing the essence of the sport" – Scott Martin, cyclist and journalist 
"When my legs hurt, I say: "Shut up legs! Do what I tell you to do!" – Jens Voigt
Set yourself up to win
"There is no bad weather, just bad clothing. It's worth it to invest in a breathable cycling rain jacket, fenders—mudguards that go over your wheels—and waterproof booties and gloves. Wear lots of thin layers so it's easy to adjust as you ride and warm up. As you remove them, roll them up and stash them in your cycling jersey pocket or bike pouch." —Leah Kirchmann, Professional cyclist with Liv-Plantur and the Canadian National Team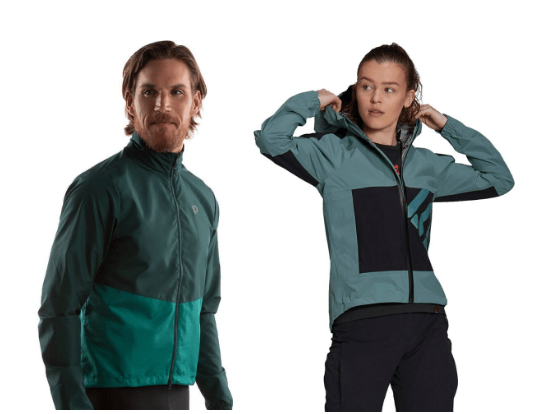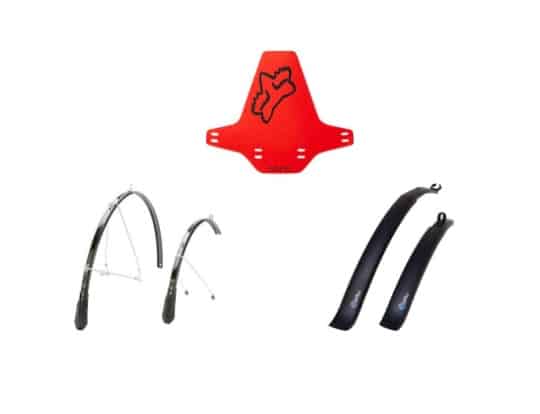 Bike Fenders | Competitive Cyclist
Keep your spirits high and your backside dry with fenders and mudguards available at CompetitiveCyclist.com. Take the ones designed to fit road bikes with fender mounts and pre-installed stays and brackets that offer faster mounting.
Check Prices
We earn a commission if you click this link and make a purchase at no additional cost to you.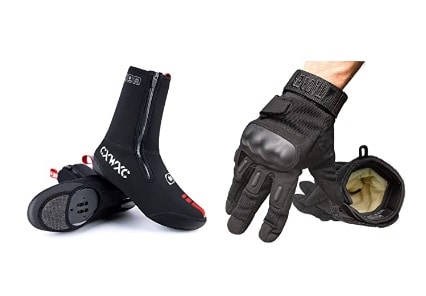 Waterproof Booties and Gloves | Amazon
Having a go-to wardrobe that can deal with the worst weather is key when you have to get out and ride in all seasons. Keeping your feet warm and dry will make your commute or foul weather ride easier and more comfortable.
Buy at Amazon.com
We earn a commission if you click this link and make a purchase at no additional cost to you.
Balance hard efforts with recovery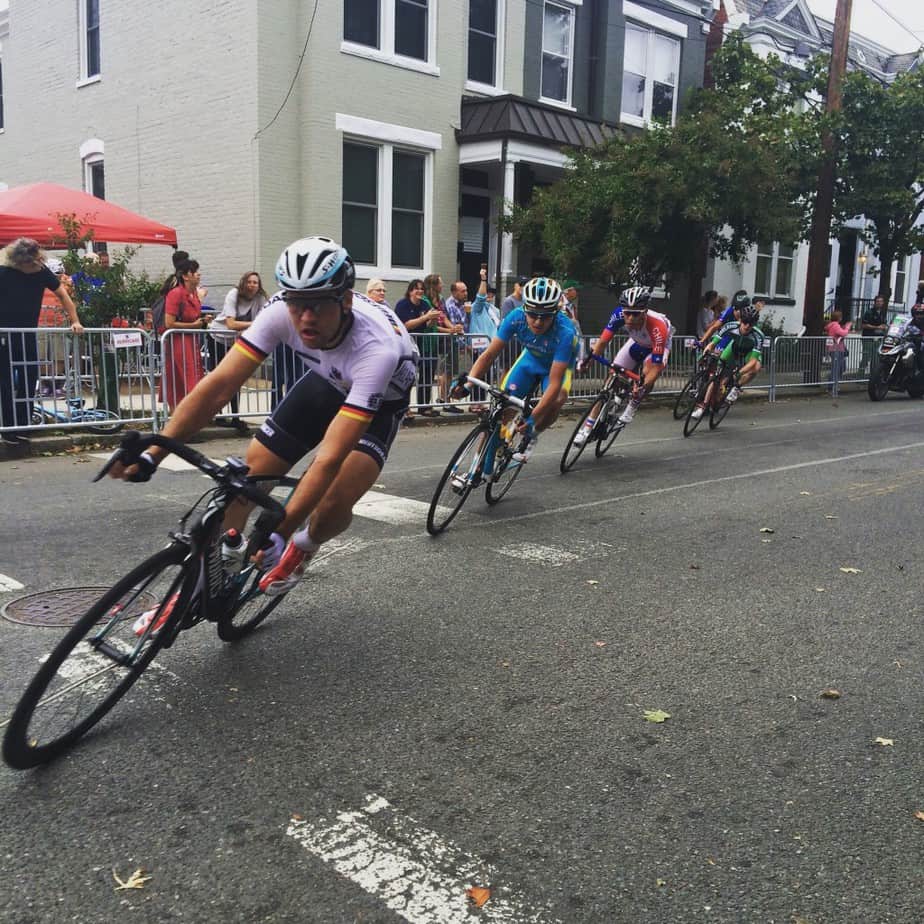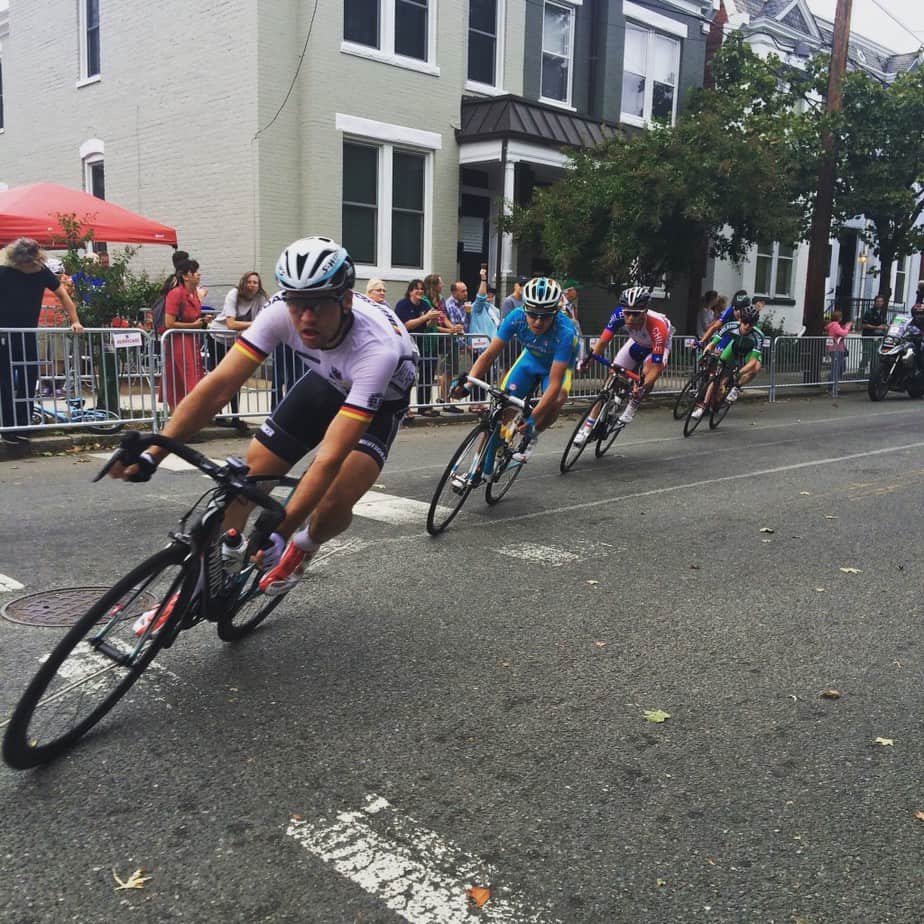 "You have to know when you're tired and when to take a rest. You can be tired from work – don't be afraid to rest. – Alex Dowsetts, former Hour Record Holder and Tour de France stage winner (source: Cycling Weekly)
"You need to take it steady and build up your skills through the different levels to be able to get to a stage where you're good enough to push the boundaries. Most injuries occur when people try to do things they're not capable of. If you're recovering from an injury, having the confidence that it has completely healed is massive before you jump back on the bike. Time away and going through the recovery process – the rehab, the physio and all that goes with it – are really important." Liam Phillips, 2013 BMX World Champion (source: Bicycling)
At the end of the day, cycling should always be fun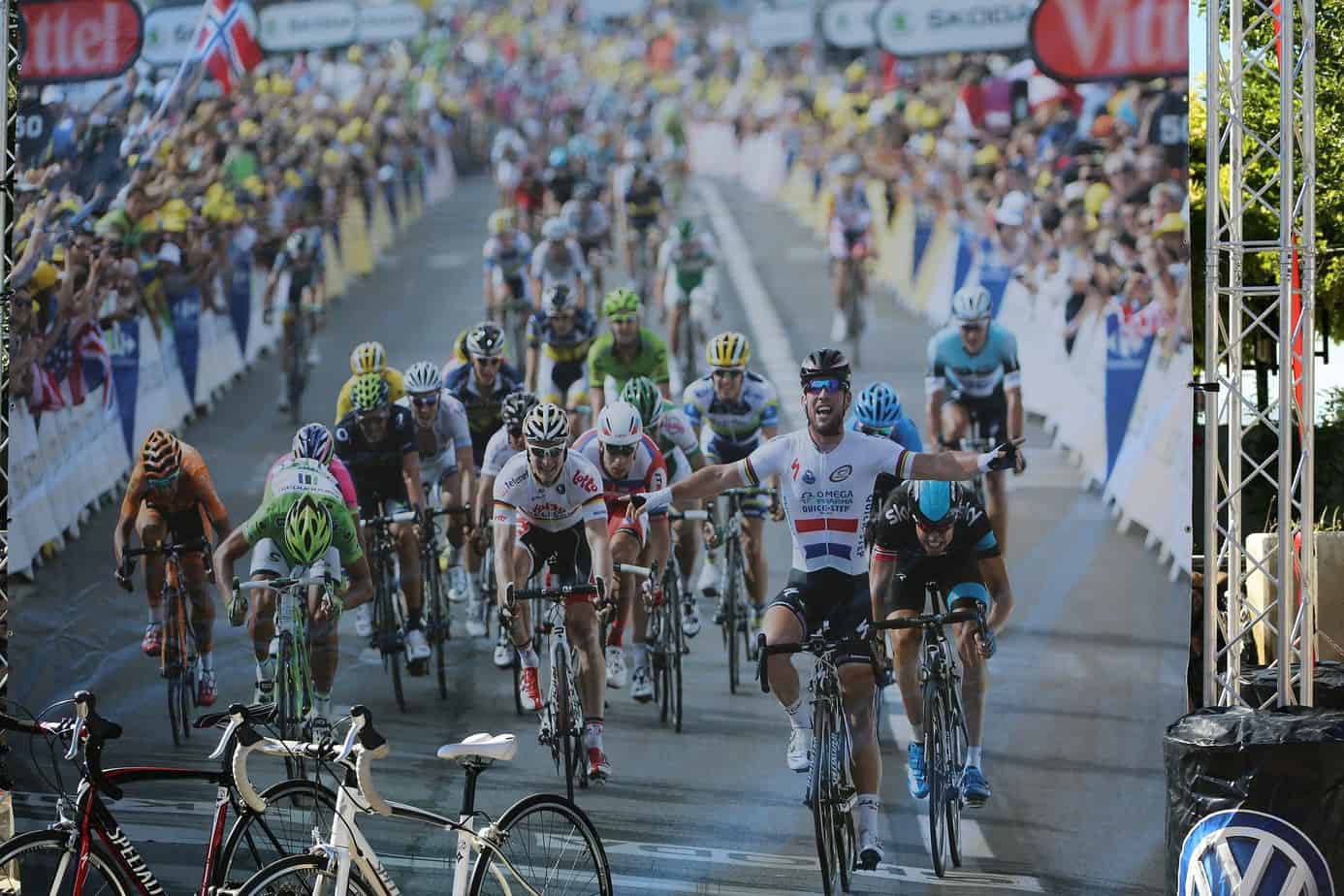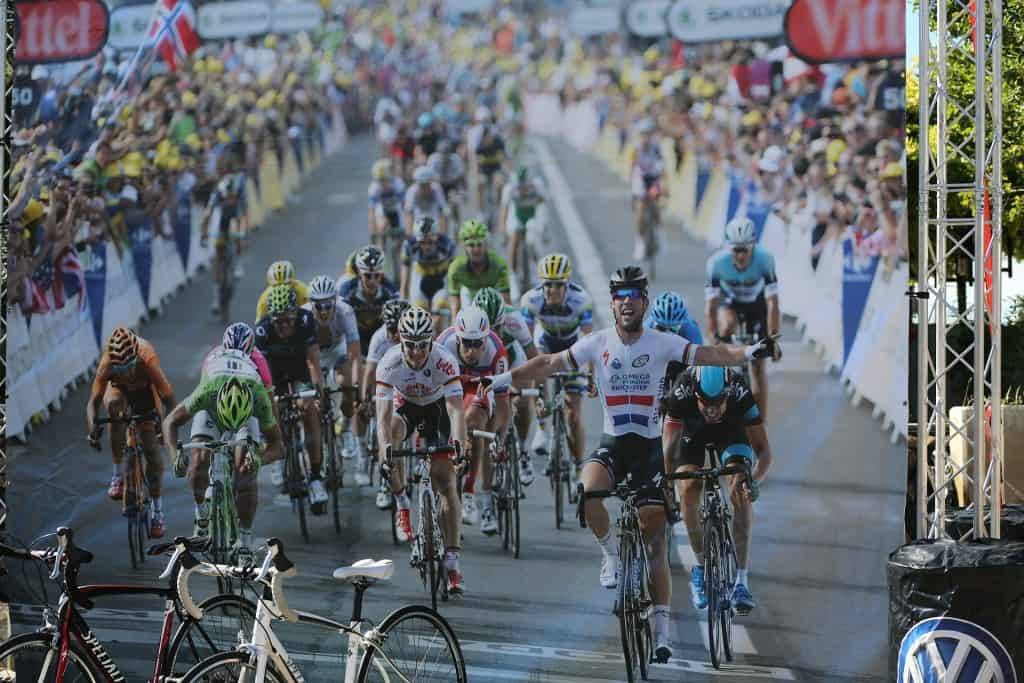 "I believe athletes who say they're absolutely, biblically strict about their diets are either lying or sick in the head— you've got to have some fun. You're not really living if you're weighing every bit of rice on your plate. Especially when I'm not competing, I'll relax with the odd bar of chocolate or glass of wine. I also like a dessert now and then, though I tend to go for a plate or fruit." –Mark Cavendish, Dimension Data (source: Men's Fitness)
Stop comparing yourself to others
"Sure, Twitter, Facebook, and Instagram are all awesome, but don't let yourself get stressed out by everyone else's training 'highlight' reel. You can use it as motivation, but stick to your training plan and don't worry how many Strava trophies or the thousands of feet in elevation gain that your friends have logged. They've got off days too—they just don't tweet about 'em."—Denise Ramsden, Trek-Red Truck p/b Mosaic Homes (source: Shape)
No matter what, just keep pedaling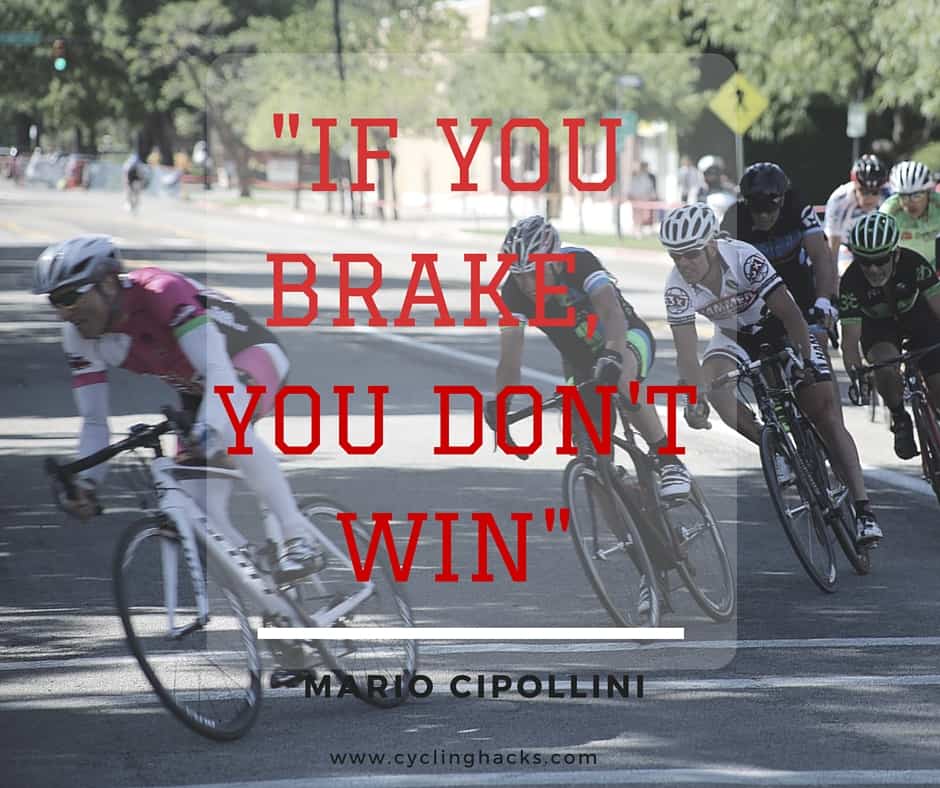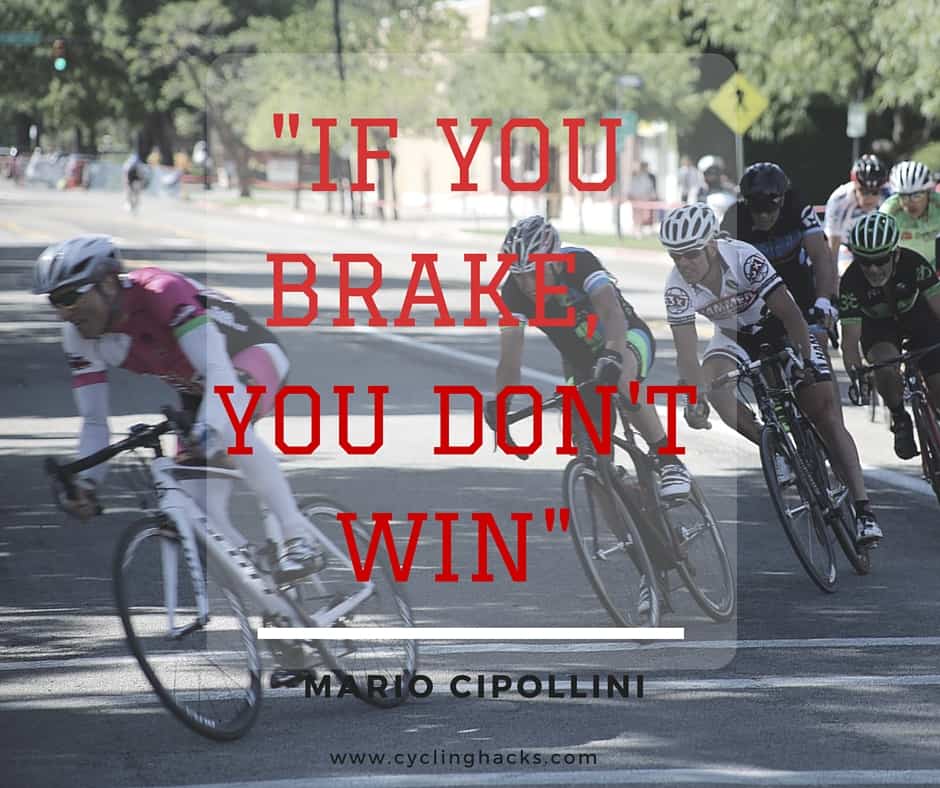 Are you Making These Mistakes? 9 Essential Tips to Become a Better Bike Racer
Did we miss one? Share your favorite cycling quotes below. 
Want even more cycling hacks or to connect with a community of like-minded cyclists? Join us in our free Facebook Group.