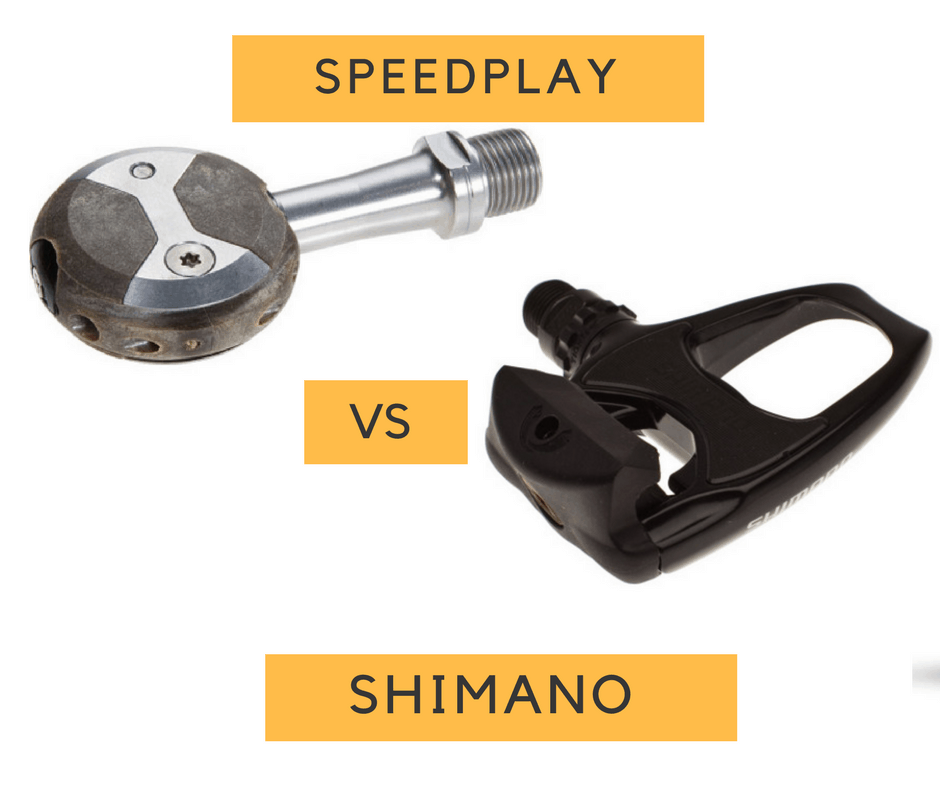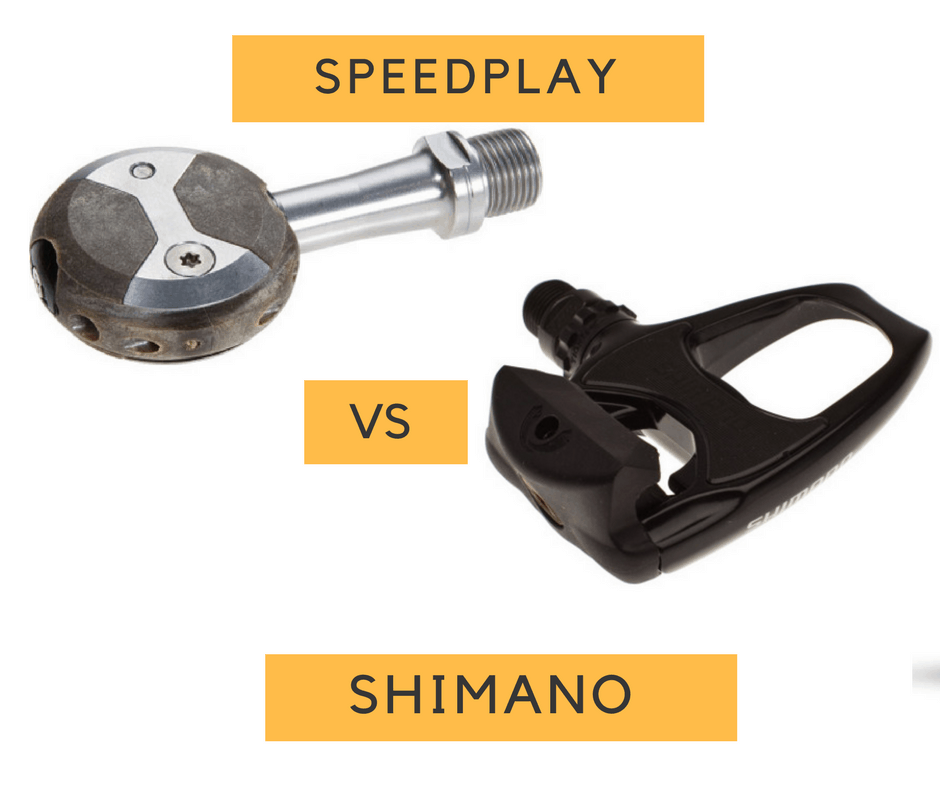 Pedals equal power. (At least in part.) And when it comes to road cycling, power is what it's all about. With the right pair of pedals, you'll be sailing up those hills faster than Sagan in a sprint.*
If you're reading this article, I'm assuming you're after a pair of road pedals. So, when we're talking about Shimano pedals we're comparing the SPD-SL range rather than the mountain biking SPDs.
If you're new to clipless pedals, you may find our complete guide to clipless pedals useful, and if you're interested in Look pedals, check out our comparison of Speedplays and Looks.
Right, let's get started. Here's a recap of what we're looking for when comparing road cycling pedals.
*Cycling Hacks cannot guarantee this.
Speedplay
Shimano 
What to look for in a road cycling pedal
Wide platform – the bigger the platform the more power!
Low stack height – the height from the sole of the shoe to the middle of the pedal axis. Lower height means more power. (You're getting the picture, right? It's all about the power.)
The amount of float – having some 'float' helps your feet rotate with your pedal stroke, but more float isn't necessarily better – it comes down to personal choice.
Lightweight – because every gram counts when you're pedaling to glory.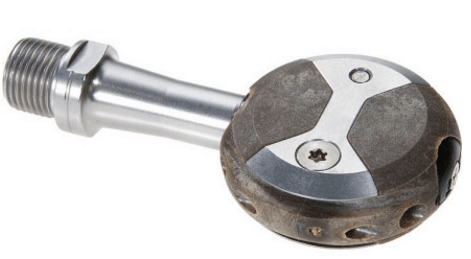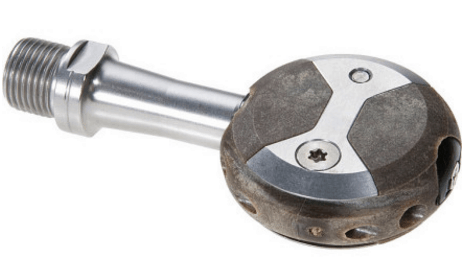 Speedplay pedals
Popular models: X series, Zero, Frogs
Price range: $115 – $630
20-word summary: Turning the traditional pedal design upside down, Speedplay offer dual-sided entry and unbeatable adjustability, float and lightness – for a price.
Shimano Pedals
Popular models: R540, Ultegra PD-6800, Dura-ace PD-R9100, PD-A520 / A600
Price range: $59.95 – $279.99
20-word summary: They're not the lightest or snazziest on the market, but when it comes to durability and affordability, Shimano is king.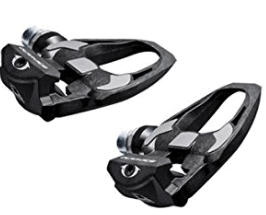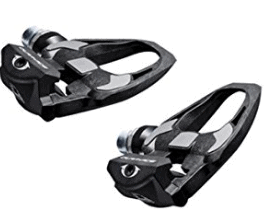 What Speedplay and Shimano have in common
The short answer is, not a lot. They have different designs, entry system and price range. But there are a couple of things to touch on.
Firstly, shoes. Although Shimano use a three-bolt cleat pattern and Speedplay have a four-bolt pattern, Speedplay provide an adaptor so their cleats can fit three-bolt shoes. You can find a guide to compatible manufacturers and models here.
Gone are the days of skittering around in your cycling shoes like Bambi on ice. Shimano's rubber-tipped plastic cleats have long been considered some of the safest on wet pavements (if not the most comfortable to walk in) and Speedplay have recently released 'walkable cleats' which have a rubberized grip. This should hopefully protect the main part of the cleat from wear as Speedplay cleats are pricey to replace.
So, what's the difference?
Design
At first glance, Shimano pedals look similar to Look pedals, albeit with a slightly different bolt pattern. The wide platform gives excellent power transfer and they're easy to clip in and out of. They come in black or black (unless you get the R540s which also come in white) which may put you off if you like bright colors, but remember when you're on the bike NO ONE WILL SEE THEM. (Unless you end up on your back having forgotten to unclip).
Speedplay pedals, on the other hand, are bright and shiny and come in a wide array of colors. (Hurrah!) Their design is essentially the reverse of Shimano's: a small 'lollipop'-shaped pedal clips into the cleat which contains the wide platform (for power) and the spring locking mechanism. This gives a lower stack height and a lighter pedal (but heavier cleat).
With both brands, the more expensive you get, the lighter the pedal. At the very top of the range, you have the Shimano Dura-Ace PD-R9100 (228g/pair at $279.99) and the Speedplay Nanogram Zero Titanium (129g/pair at $630). Arguably a significant weight difference, but for a significantly higher cost.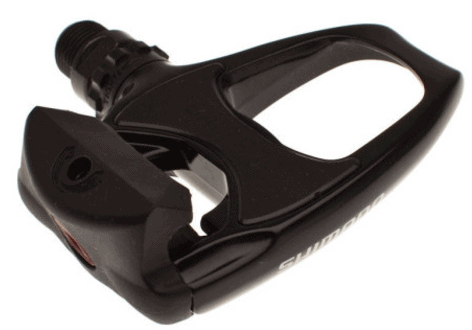 Entry System
Another big difference between Speedplay and Shimano is the pedal entry system. Shimano adopt the traditional one-sided clip-in spring system, whereas Speedplays have a dual-sided entry system.
This can make them quicker and easier to clip into but also means the cleats can get clogged easier, which could be an issue if you stomp around in mud a lot. (Triathletes – I'm looking at you.)
Float
Like Look, Shimano produces different cleats for different levels of float. Red cleats have no float, yellow have 6 degrees and blue cleats (for the Dura-Ace pedals) have just 1 degree in each direction.
Speedplay pedals have a range of float adjustability up to 15 degrees (for the Zeros) or free-float (for the X series). If you prefer more float when you ride, you'll definitely be a fan of Speedplay pedals. The extra movement and micro-adjustability of the Zeros may also help if you suffer from knee pain.
Maintenance
Speedplay pedals need regular cleaning and lubing to make the cleats last. If you want a pedal that'll put up with rain, mud and the odd trot to the coffee shop without moaning, then Shimano is the brand for you.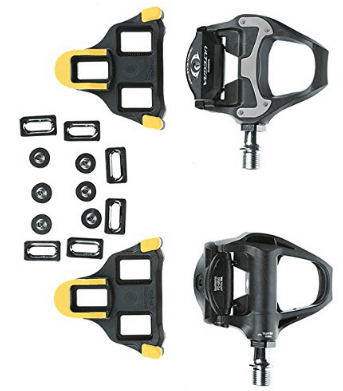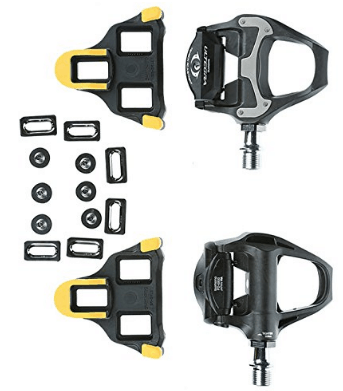 Which should you buy?
If this is your first pair of clipless pedals, the Shimano R540 is a good option – they're cheap, durable and the clip-in mechanism is fairly loose.
If you want a pair of pedals that'll last forever at a reasonable price, the Shimano Ultegra are a good option (or shed more weight and go for the Dura-Ace).
If you're after more float or you have bad knees, then you may prefer the micro-adjustability of the Speedplay setup.
To throw in a curve ball, if you really don't want to give up your SPD shoes, then the Shimano SPD A520 may be worth a look.
This good value model has a small metal SPD cleat fixed to an outer cage which gives a bigger platform for pushing.
To sum up, for durability and value, Shimano can't be beaten, but if you're after more float or value weight over cost, then Speedplay are the pedals for you.
Related: Bont Vaypor and Vaypor Plus Review, The Best Road Cycling Shoes: The Definitive Guide for 2018