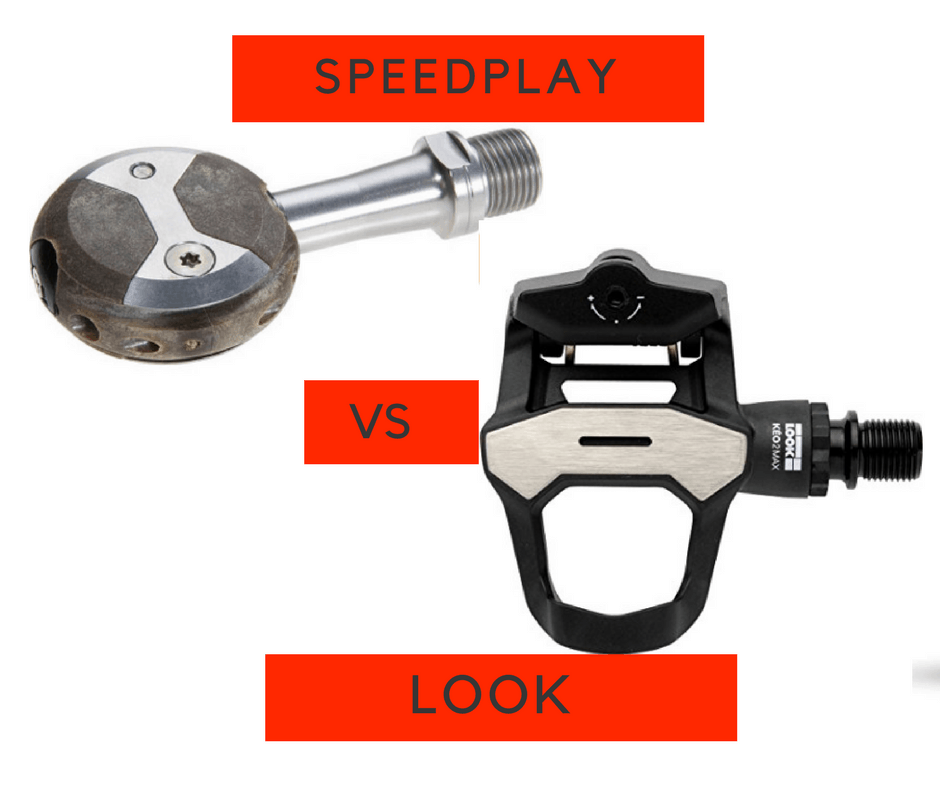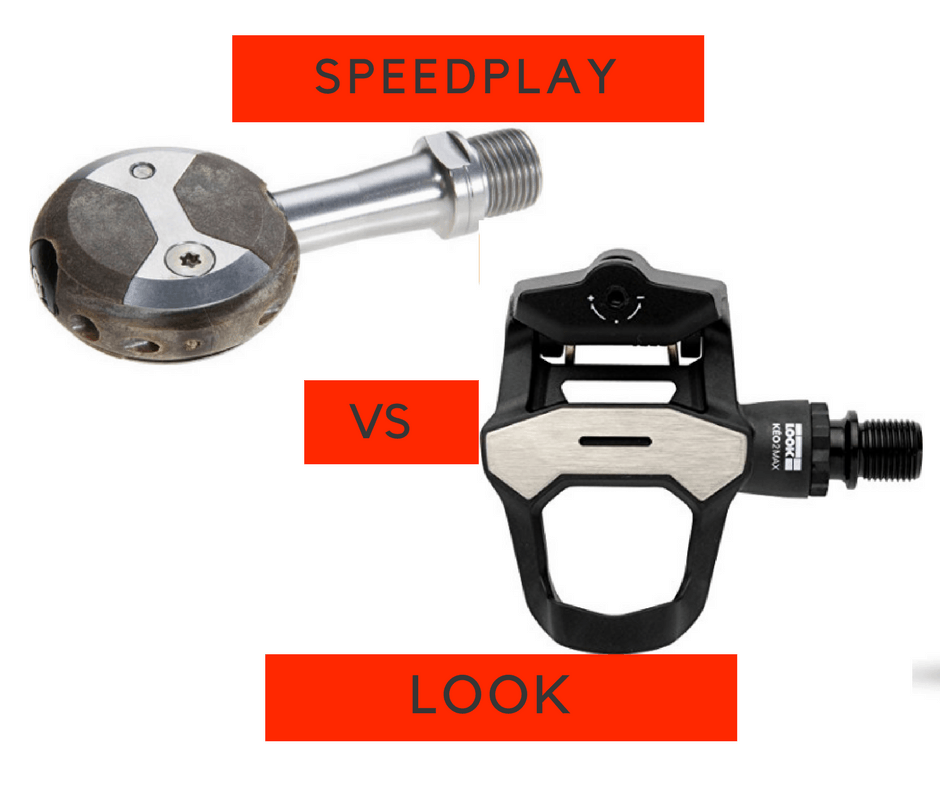 Is that the clip-clop of a pony trotting up the road towards you? No, it's just a road cyclist eager for their morning coffee. Unlike mountain bike clipless pedals, road cycling pedals have an exposed cleat system that's designed for one thing – to transmit power from your legs through to the bike.
If you're new to clipless pedals, I'd recommend reading our complete guide to clipless pedals. In this guide, we compare two of the most popular manufacturers, Speedplay and Look, to figure out which pedals are best for you.
Speedplay vs Look
Speedplay
Look
Let's kick things off by recapping exactly what we're looking for when comparing road cycling pedals.
What to consider in a road cycling pedal
Wide platform – the bigger the platform the more power!
Low stack height – the height from the sole of the shoe to the middle of the pedal axis. Lower height means more power.
The amount of float – having some 'float' helps your feet rotate with your pedal stroke, but more float isn't necessarily better – it's a matter of personal choice.
Lightweight – because every gram counts when you're pedaling to glory.
Speedplay Pedals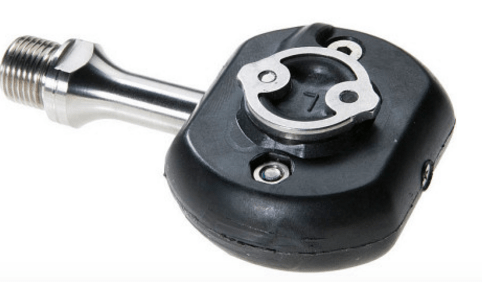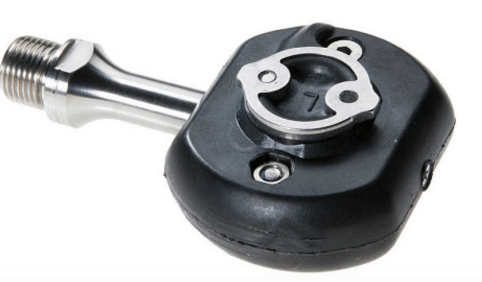 Popular models: X series, Zeros, Frogs
Price range: $115 – $630
20-word summary: Turning the traditional pedal design upside down, Speedplay offer dual-sided entry with unbeatable adjustability, float and lightness – for a price.
Look Pedals
Popular models: Classic 3, KEO 2 Max, KEO Blade Carbon
Price range: $79.99 – $399.99
20-word summary: Makers of the original road bike pedals, Look's tried-and-tested design means there's a model for every rider and every budget.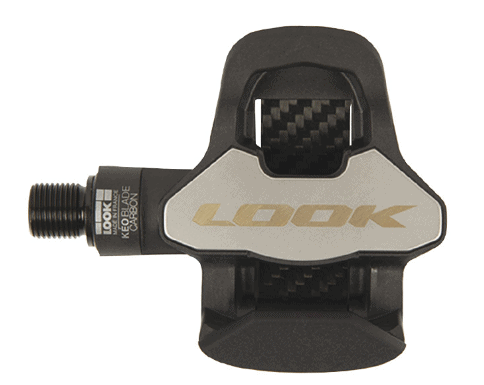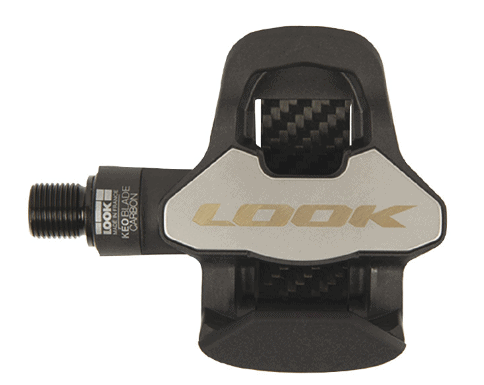 What Speedplay and Look pedals have in common
Well, they're both pedals for starters. . . Just kidding.
Seriously though, the two manufacturers take such different approaches to design that that's about all they do have in common. Both aim for the holy grail of lightweight pedals with a wide platform and low stack height, but the way they go about achieving this is very different.
The good news is that, when it comes to shoes, you're likely to have a similar choice. (I know, we're talking about pedals not shoes here, but bear with me.) Look first invented clipless pedals back in 1980s and their tried-and-tested, three-bolt cleat pattern has become the standard for road biking shoes.
Whilst Speedplay pedals have a four-bolt system, in a flash of marketing inspiration, they decided to provide an adaptor to ensure compatibility with shoes designed for three-bolt cleats. So, whichever pedal you go for, you should be able to find a shoe to match. Phew.
Looking for more options? Find out how Speedplay compares to Shimano.
So, what's the difference?
Design
Whereas Look set the standard for road pedals with their original design, Speedplay flipped it on its head – quite literally.
Look pedals have a wide platform to generate power. The mid-range models (e.g. the Classic and KEO 2 Max) have adjustable spring tension, to adjust how easy it is to get out of your pedals – useful if you're just starting out with clipless pedals.
The KEO Blade uses a blade to provide tension on the cleat rather than a steel spring – this makes for a lighter pedal, reduced stack height and a smoother release.
Speedplay pedals on the other hand look like small, brightly colored lollipops. Speedplay essentially reversed the Look system, placing the large platform and spring system in the clear rather than the pedal. This gives a lower stack height (8.5mm for the Zeros compared to 13mm for the KEO Blade), a lighter pedal and micro-adjustable positioning.
If every gram matters, both Speedplay and Look have super-lightweight models. On weight alone, Speedplay's Nanogram Zero Titanium (65g/pedal) beats the Look Blade Carbon Titanium (90g/pedal) hands down, but this comes at a premium price.
Entry System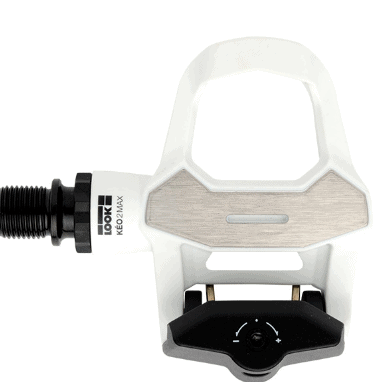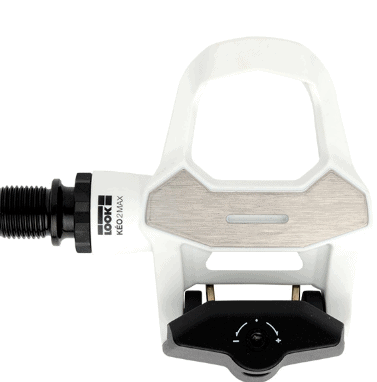 Whereas Look pedals have a traditional one-sided clip-in system, Speedplays have the advantage of dual-sided entry, meaning you can just 'stomp' down on the pedal to clip in. The disadvantage of this design is that the cleats can get easily clogged. If you're a triathlete dealing with muddy transitions, you may want to steer clear.
Float
The amount of float you get with Look pedals is determined by your choice of cleat. Black cleats have zero degrees (i.e. fixed), gray cleats have 4.5 degrees' float and red cleats have 9 degrees' float.
Speedplay pedals have a range of float adjustability up to 15 degrees (for the Zeros) or free-float (for the X series). One reason why many people suffering from knee pain switch from Look or Shimano pedals to Speedplay is because of this flexibility of movement.
That said, more float doesn't suit everyone and for some, the free-float of the X series pedals feels unnervingly like skating on ice. If you're struggling with knee pain it's probably worth getting some advice from a professional bike fitter.
Maintenance
When it comes to love and attention, Speedplays are very needy. If you're investing in a pair, you also need to invest time in regular cleaning and lubing to make them last. If you'd rather be checking your power and heart-rate stats than cleaning your kit, you may be better off going for the Look pedals.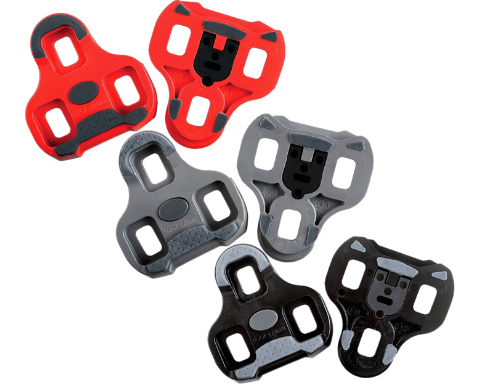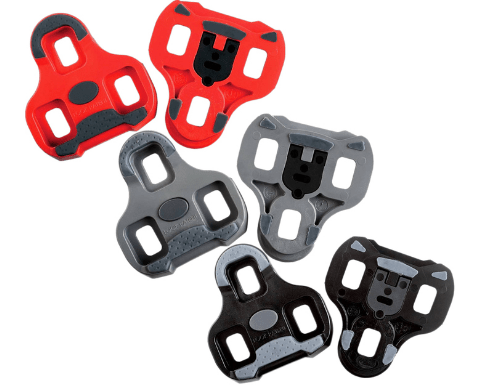 Which should you buy?
If you're on a budget or you're new to clipless pedal systems, then the Look Classic 3 is a good mid-level pedal that won't break the bank. Look pedals are also a good option if you can't be bothered sticking cleat covers on every time you step off the bike. Sure, the cleats will wear down, but they'll be cheaper to replace.
If you prefer a bit more float in your boat or you have dodgy knees, then Speedplay pedals are likely to win hands down. Just make sure you give them the tender loving care they need.
Finally, the Speedplay Frog pedals are worth a mention as an intended crossover between mountain bike and road. If you prefer a recessed cleat or want to be able to walk in your shoes (damn those 20% hills), the Frogs may be a good compromise.
Related: Bont Vaypor and Vaypor Plus Review, The Best Road Cycling Shoes: The Definitive Guide for 2018