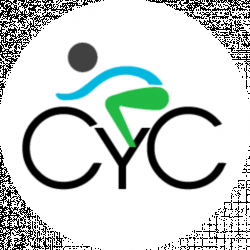 Latest posts by Cycling Hacks Team
(see all)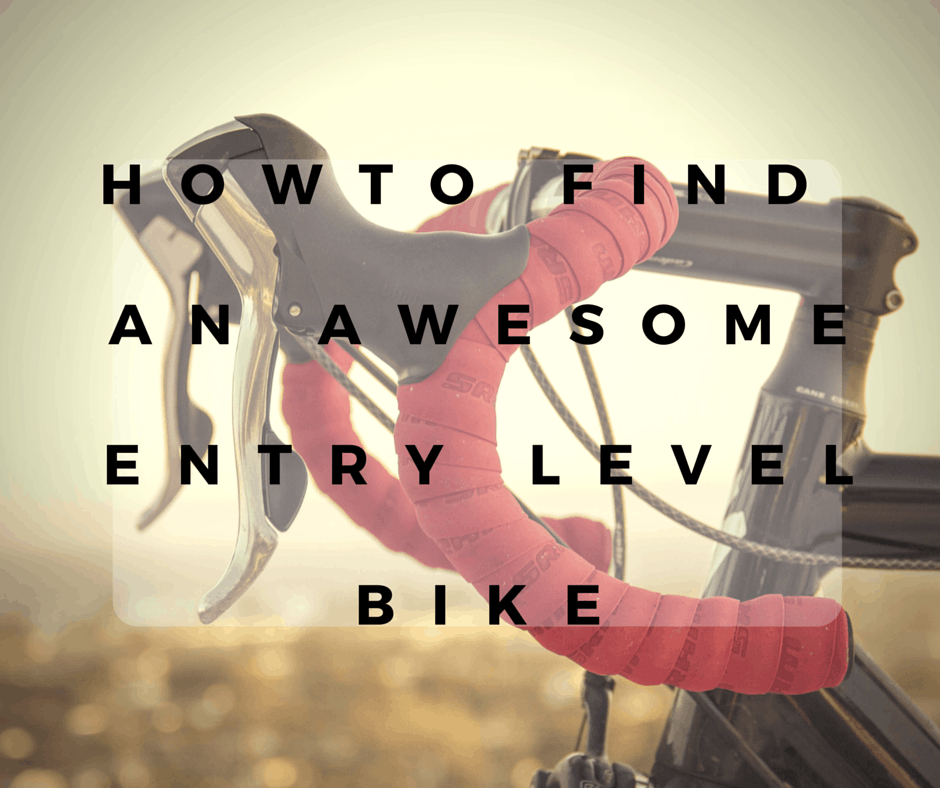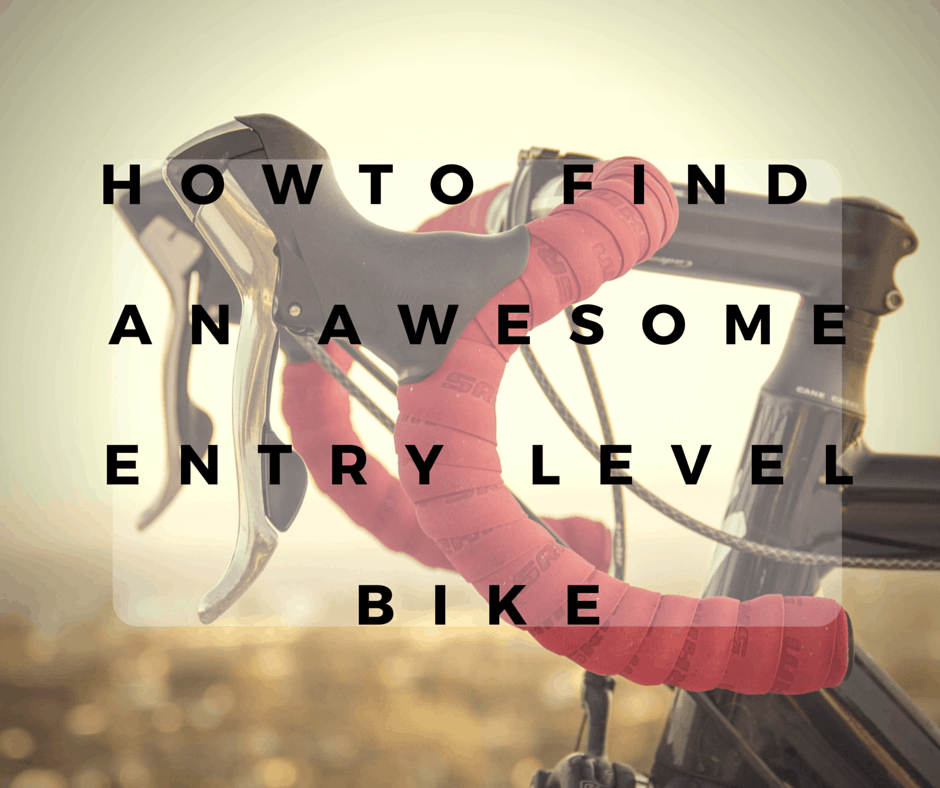 If you've started looking for an entry level road bike, but feel paralyzed by so many choices, you're not alone. Buying your first road bike is a big decision. But knowing what to look for in a new bike is half the battle. Here are some considerations that will help lead you to the perfect ride, along with a few of my favorite bikes for beginners.
What is an entry level road bike?
You're not going to see them at the Tour de France, but most cyclists start out on an entry level road bike at some point.
Entry level road bikes are perfect for beginners. Compared to a performance-based road bike, entry level bikes are heavier with frames made of aluminum, steel and cheaper grades of carbon fiber. They have lower end drivetrain components and heavier wheels.
But that's not necessarily a bad thing.
When you're learning how to ride a road bike, a heavier, less responsive bike will help you master the basics and develop some fitness. Think of it like this: an entry level road bike is more like a reliable sedan and a light race bike is a zippy sports car. But cycling, just like driving, takes time to master skill development and you're less likely to crash if you feel in control.

How do you ensure you will hate cycling? Buy a cheap road bike.
There's a big difference between an entry level road bike and a cheap road bike.
As a beginner, the worst thing you can base your decision on is cost. If there's one thing I've consistently learned as a cyclist it's that you get what you pay for. All levels of bicycle components have a similar function, but some are designed for efficiency and durability better than others. Buy a bicycle assembled with a bunch of cheap parts and it's likely to result in a very uncomfortable ride and quite possibly a mechanical failure because cheap parts don't tend to work well together. And if you're not a bicycle repair expert, you'll have to pay someone else to service or replace those cheap parts.
So think twice before heading to the local big box store for a bicycle.
Maybe you're holding back because you're worried that you won't enjoy cycling, won't ride much or that if you buy cheap now, you can always upgrade later. Unfortunately bicycles, especially cheaply made ones, don't have much resale value. And the quality of the bike contributes to how much fun the bike will be to ride. If shifting is tough or the chain keeps dropping, I guarantee you'll be less likely to head off into the middle of nowhere to explore. You should feel safe and that your bike is reliable.
How to buy a bicycle: 5 top tips for finding a bike you'll love.
What to look for in an entry level road bike
How do you find a worthy bicycle to invest in? Think of it this way, every bicycle is comprised of a series of parts. Granted not all parts are compatible, but most can be swapped out and upgraded for better parts later on (think wheels, saddles, pedals and drivetrains). Some parts, like disc brakes, require very specific wheels and a disc-specific fork, so take this into consideration when making your purchase.
That being said, spend as much as you can on a bicycle that has a quality frame and fork. By quality, I mean investing in a bike that's well made by a reputable bike manufacturing company. You want something that will grow with you and that you can upgrade as you grow as a rider. And if you end up disliking it, at least the bicycle will have some resale value.
If you're strapped for cash, one solid strategy is to put the money into a carbon frame and fork, which will most likely be lighter and produce a smoother ride, as carbon cuts down on the amount of road vibration you'll feel. At this entry level price point, manufacturers will often put a little more into the quality of the frame and fork in return for cheap components. If you're looking for the lightest entry level road bike, I'd recommend investing in the frame and slowly replacing and upgrading the components over time as they wear out.
Disc brakes are also appearing on more entry level bicycles. Here's a roundup of the pros and cons of disc and rim brakes to help you make the best decision.
Fit is equally as important. Being comfortable on the bike is essential or you'll never want to ride it or worse, you'll get injured. Buy a bike that you'll be comfortable riding for 15 minutes or two hours. Be sure to carefully take your measurements and don't be afraid to play with things like saddle height and the fore and aft positions.
A quick guide to bike fit and how to buy a bike that fits you well. 
Sizing a road bike
Here's another insider tip. Sizing varies wildly between companies. One company's small road bike might be another company's medium and yet another company's extra small. When shopping around, it's best to compare frame geometries to get a better idea of what size fits you. Most companies list bike geometries on their website or in the product catalog.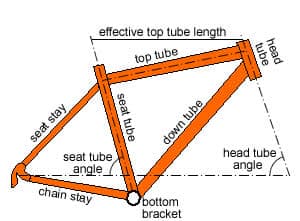 Get a frame that fits you well and then swap things like handlebars and seat posts if needed to dial in the fit. In other words, don't try to make up for buying a bike with a short top tube by then attaching a 100mm stem to buy you the extra length. Not only is this pretty much guaranteed to be uncomfortable, but the bike will be less stable due to the fact that most of your weight is forward of the bottom bracket.
A road bike's geometry will not only help you figure out how it will fit, but will also give you clues as to how it will ride. For example, bikes with a shorter wheel base and tighter frame angles will typically have a punchy feel and be more reactive than a bike with slacker angles. One with relaxed angles and a longer wheel base is less reactive, more stable and offers greater confidence for newer riders.
Some bikes place riders in a more aerodynamic position, which demands more core strength and flexibility. If you're looking for a more comfort, try a frame that puts you in a more upright position.
What's the best entry level road bike for you? Start here.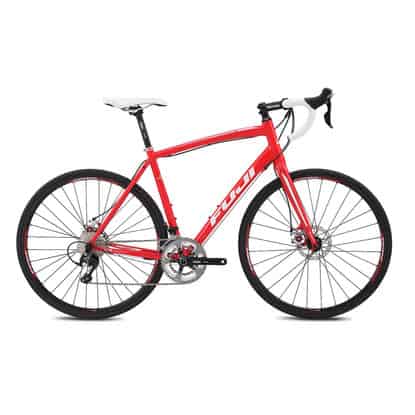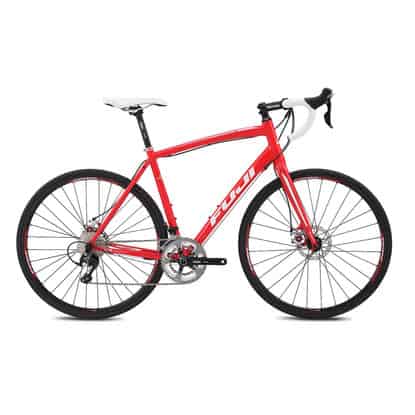 If disc brakes are a must, the Fuji Sportif 1.1D offers a big bang for your buck. An alloy frame and fork still offer a decent ride and Shimano's 105, 11-speed drivetrain is a nice upgrade from the Sora components often offered at this price point. This bike isn't light, but it's extremely versatile, with room for wider tires and braze-ons to attach panniers. It's more upright position makes this an ideal beginner road machine or commuter.
Around $999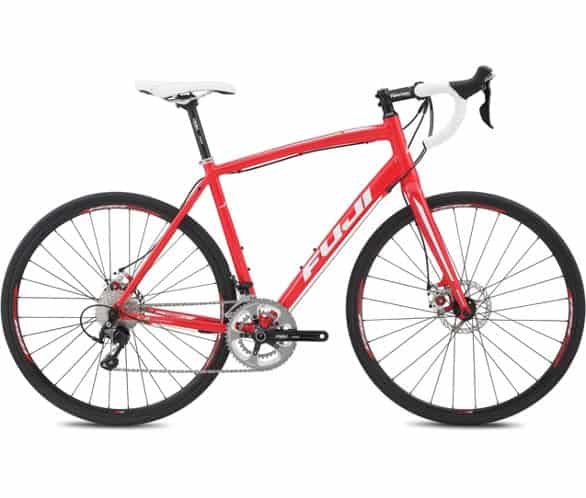 Fuji Sportif 1.1D Road Bike | Chain Reaction
This is an ideal choice for riders looking for their first road bike and who may want to try racing in the future. It features A2-SL double-butted aluminium tubing, carbon forks, and wheels from in-house brand Vera to achieve the perfect balance of comfort, quality, and value.
Check Price
We earn a commission if you click this link and make a purchase at no additional cost to you.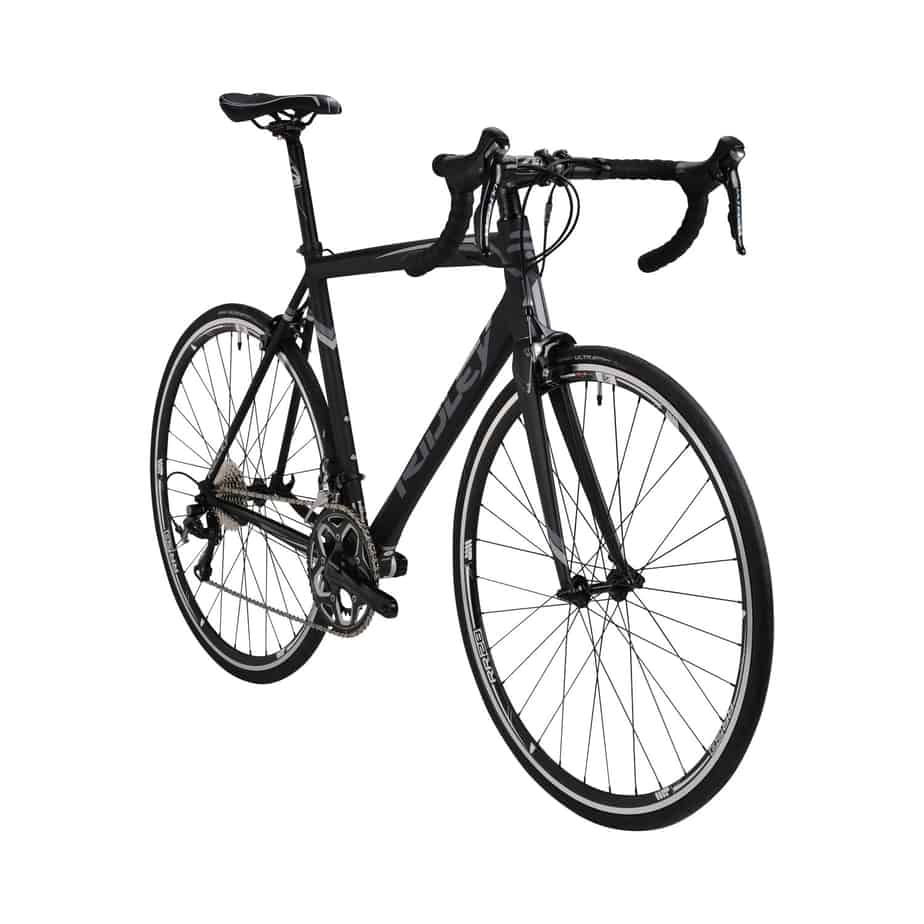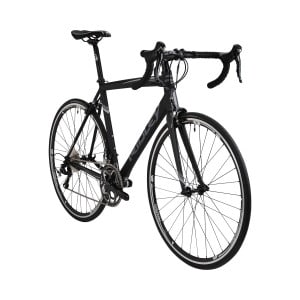 Ridley cut its teeth on the cobbles of Belgium and both road and cyclocross pro riders love their bomb-proof bikes. The Fenix AL is the baby brother of the carbon fiber model and offers Ridley's characteristic features, just at a better price package. While the aluminum model is heavier than the carbon Fenix, it does come with a carbon fork and an 11 speed, 105 drivetrain.
Around $999
Ridley Fenix Alloy | Amazon
Crafted to win races as well as take the abuse of Belgian cobblestone the Felix alloy Shimano 105 components is designed to provide unparalleled riding performance and comfort. A slightly taller head tube improved comfort while still maintaining an efficient and effective riding position.
Buy at Amazon.com
We earn a commission if you click this link and make a purchase at no additional cost to you.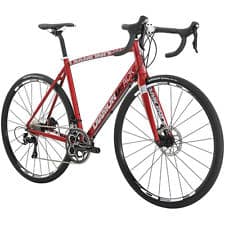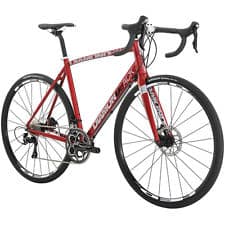 The Century 1 Endurance Road Bike has similar specs as the Ridley Fenix AL (105 Shimano, 11-speed, alloy frame), except it features disc brakes.   
Around $1,100
Fuji Gran Fondo 2.0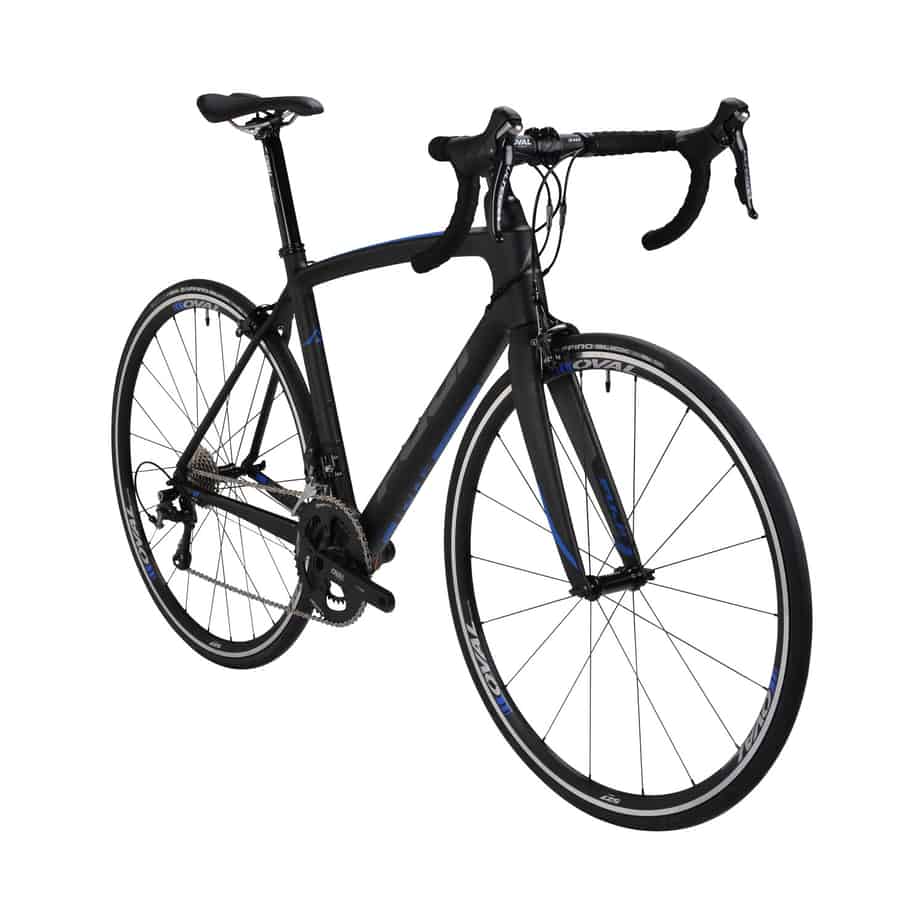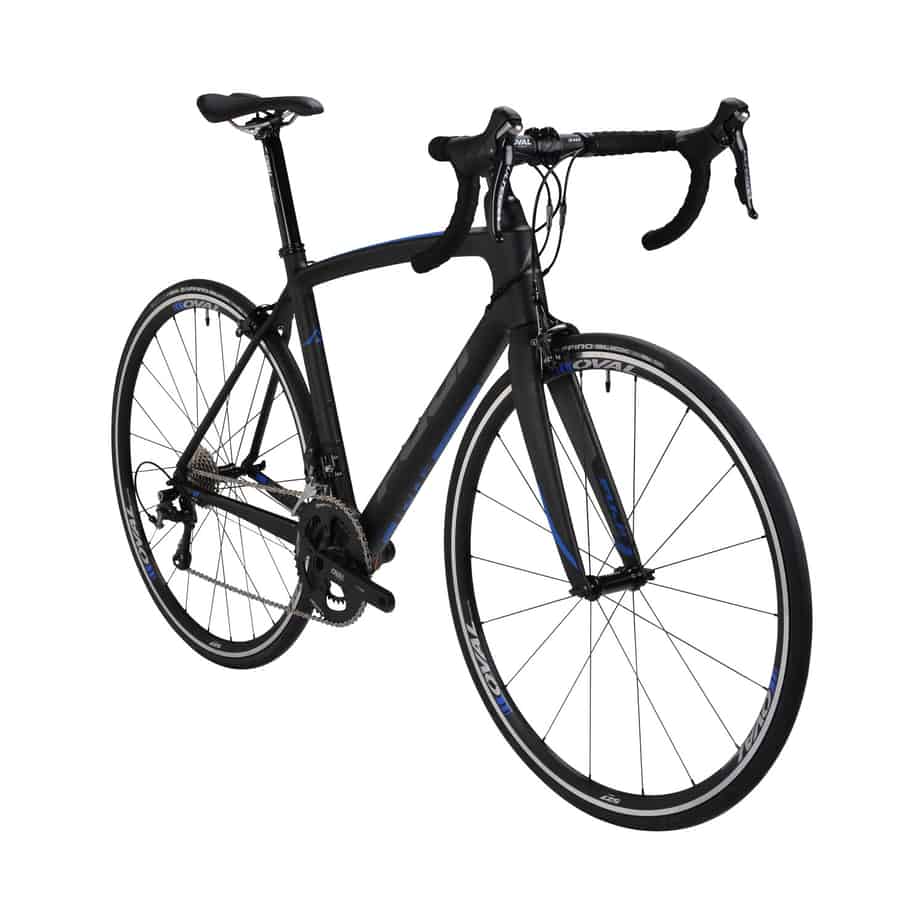 If you want to save some weight and get nicer components right off the bat, then the Gran Fondo is a solid choice that will grow with you. It features a carbon frame and fork and bumps you up to an 11-speed, Shimano Ultegra drivetrain, which saves even more weight. A more upright position favors comfort over performance for long rides.
Around $1,499.99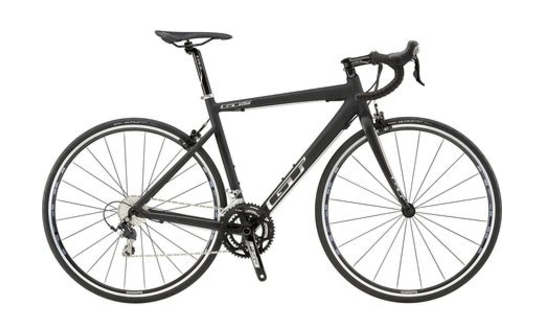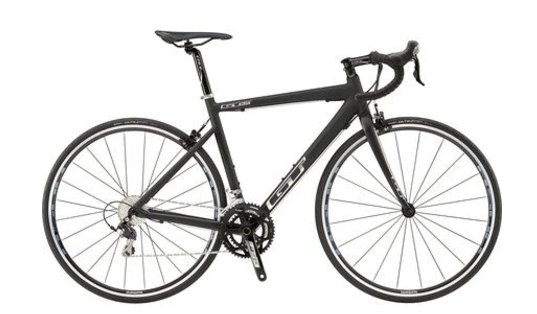 A well-priced steed, this 10-speed rig has a mix of 105 and Tiagra, making it an awesome value for the money. The GT GTS is equipped for confidence on gravel, race-ready geometry makes it a perfect pick for the road and clearance for fenders makes it a solid choice for commuters.
Around $999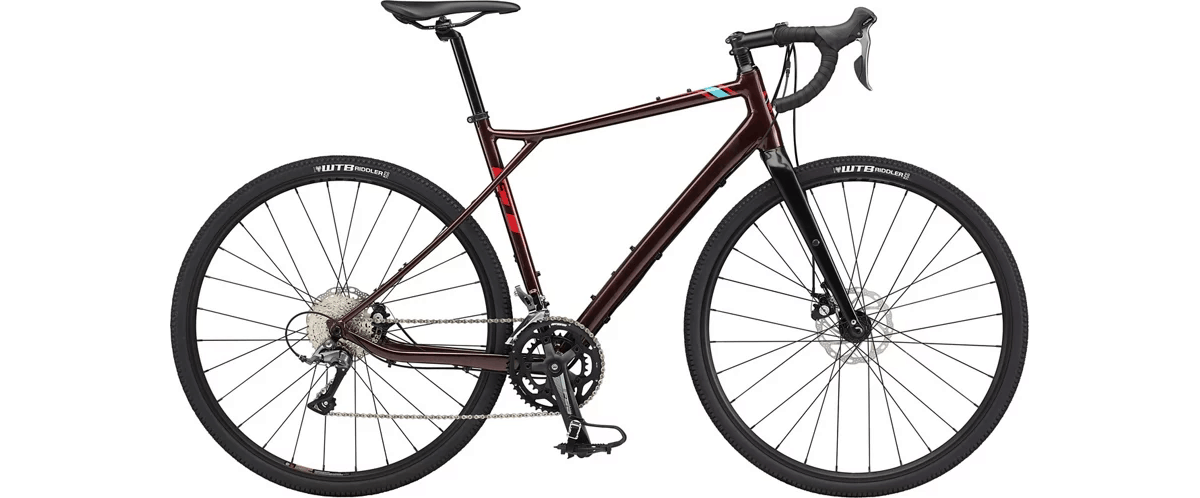 GT Grade Elite | Chain Reaction
This bike is equipped with a reliable and smooth-shifting Shimano Claris 2x8-Speed drivetrain with a gear ratio that's ideal for off-road riding.
Check Price
We earn a commission if you click this link and make a purchase at no additional cost to you.
Related Articles:
Top 5 Carbon Fiber Road Bikes Under $2,000
The Best Bikes for Women (That Aren't Pink-Colored Men's Frames!)
Top Road Bikes Under $1,000: Grab More Speed for Less Cash
*Prices current as of February 16, 2016
Want even more cycling hacks or to connect with a community of like-minded cyclists? Join us in our free Facebook Group.