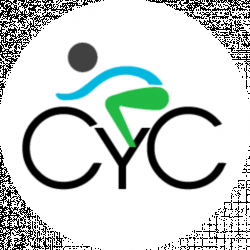 Latest posts by Cycling Hacks Team
(see all)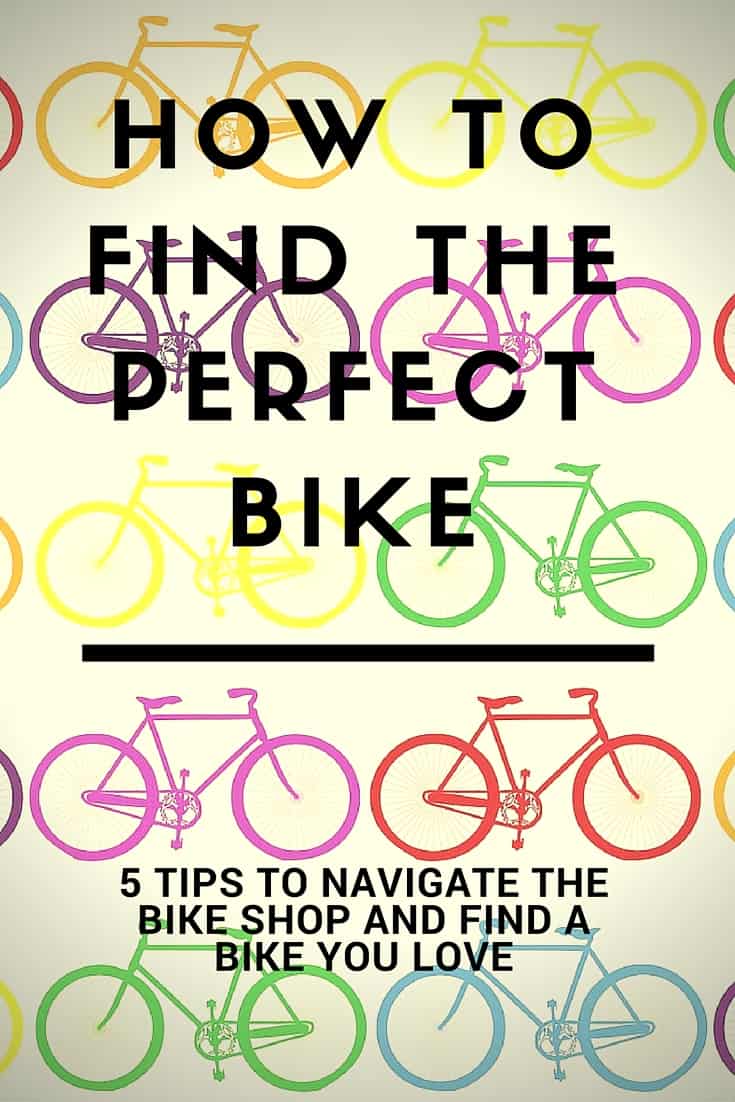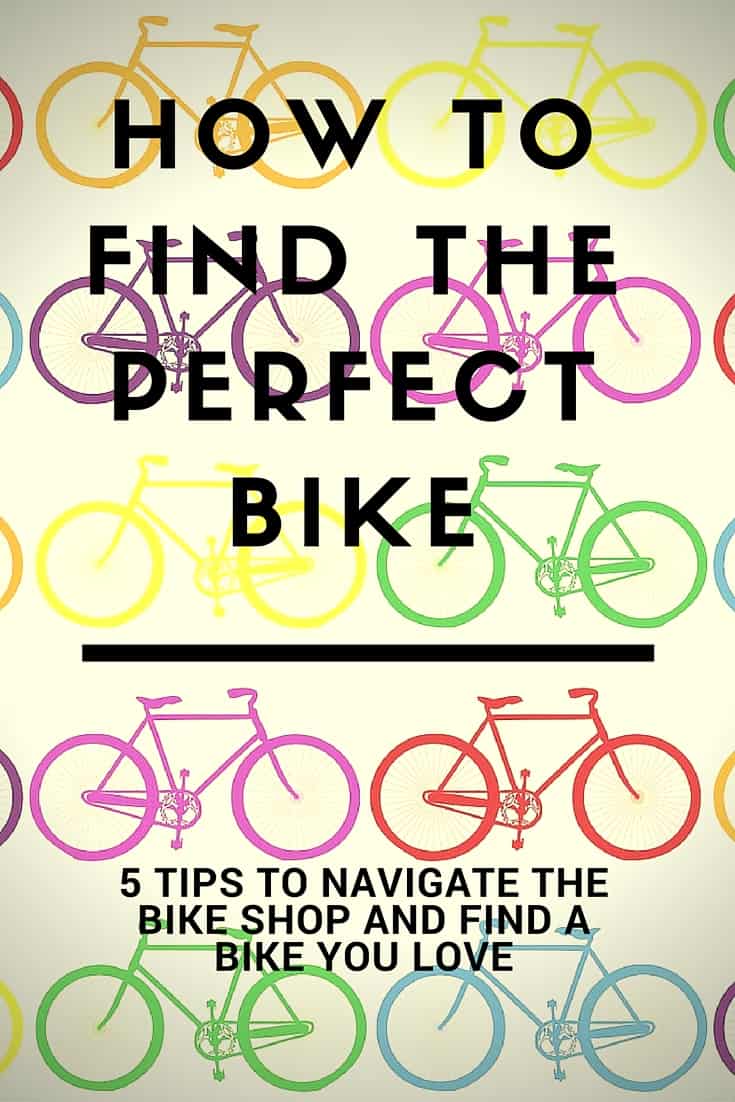 To a new cyclist, entering a bike shop can feel like setting foot on another planet. Suddenly you're surrounded by gadgets and gizmos. Electronic this and carbon that. And "Holy hell! They're asking HOW much for a jersey or a pair of socks?!" The world of cycling comes with its own language and unique set of unspoken rules. So how do you navigate this strange new land and fit in with the locals?
It's time to demystify the process and cut through the jargon so you can score the perfect shiny new toy. These tips will help you buy a bicycle that's perfect for you.
1. What kind of bicycle should I buy?
Buying a bike isn't as easy as it used to be. Gravel bikes, fat bikes… Manufacturers have split the market into so many tiny segments, it's no wonder consumers are confused. I recommend choosing a bike based on your riding style, fitness level and where you plan to ride it. And, most importantly, how the bike fits. 
This is one of the most important decisions you'll make, so take your time. If you're unsure, test ride different bikes. Fortunately, many newer bikes are versatile enough to fill multiple roles.
The main bicycle categories are road, mountain, hybrid/commuter or cyclocross bike. 
Hybrid Bike
Many beginners opt for a hybrid. These bikes tend to have flat handlebars and a more upright position, making them easier to maneuver and generally more comfortable than a road bike. These bikes also provide greater shock absorption, meaning they're ideal for light off-road use, such as a packed dirt bike path.
The main downside to a hybrid is that it tends to be heavier, less aerodynamic and slower than a road bike. If you're looking to build basic fitness with a comfortable ride, this is a great pick, but check out a more fitness-oriented road bike if you're looking to enter an event or do more than cruise around town.
Road Bikes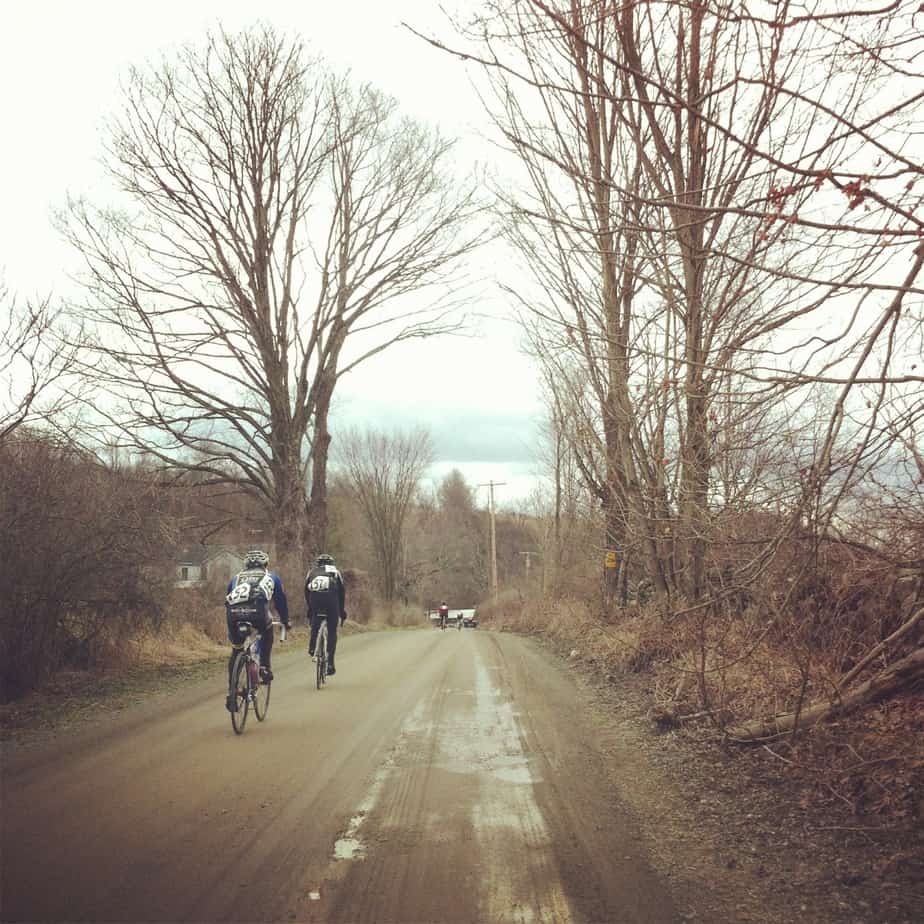 Road bikes are ideal for building fitness while burning some serious calories or entering cycling events such as centuries and Gran Fondos. Narrow tires and larger wheels (700c) make them ideal for riding on pavement or packed dirt and light gravel roads. Characterized by rounded, drop handlebars, road bikes are designed to be light and fast.
But before you write off a road bike as uncomfortable or impractical for those who don't want to race, consider that many road bikes are now available with wider, thicker tires, disc brakes and a more relaxed geometry, which increases the bike's overall comfort and versatility. If riding gravel and dirt roads appeals to you, check out the wildly popular gravel bikes, which are a cross between a road and cyclocross bike. Need help choosing a road bike? Here are my recommendations of what to look for in an entry level road bike.
Cyclocross and Mountain Bikes
If you're craving some off-road adventure or want to introduce words like "huck" and "wheelie" into your vocabulary, then check out a cyclocross or mountain bike. A cyclocross or "cross" bike is the perfect compromise between a road and mountain bike. It has a road bike's  700c wheels, but wider, knobby tires make it ideal for light off-road riding.
Mountain Bike Buying Guide: What You Need to Know to Hit the Dirt
With more ground clearance and a durable build, a cross bike also features brakes designed to clear mud. Bike paths, gravel and single track that's not too technical are the perfect places to explore on a cross bike. Throw on some fenders or racks and they also make an ideal commuter bike.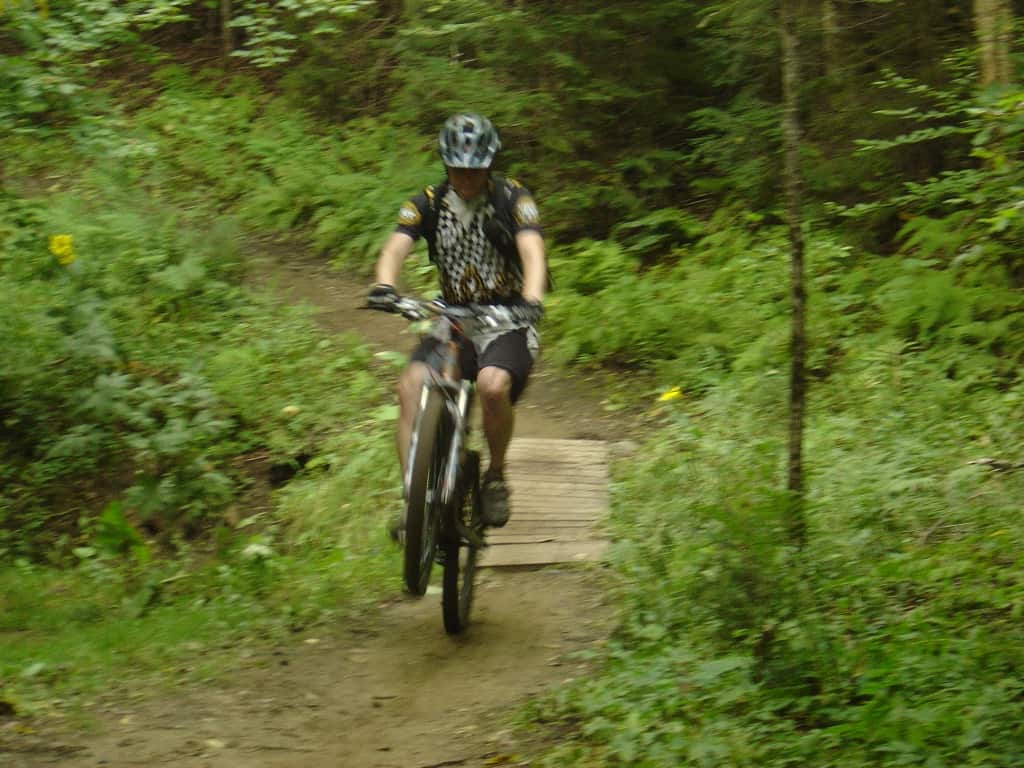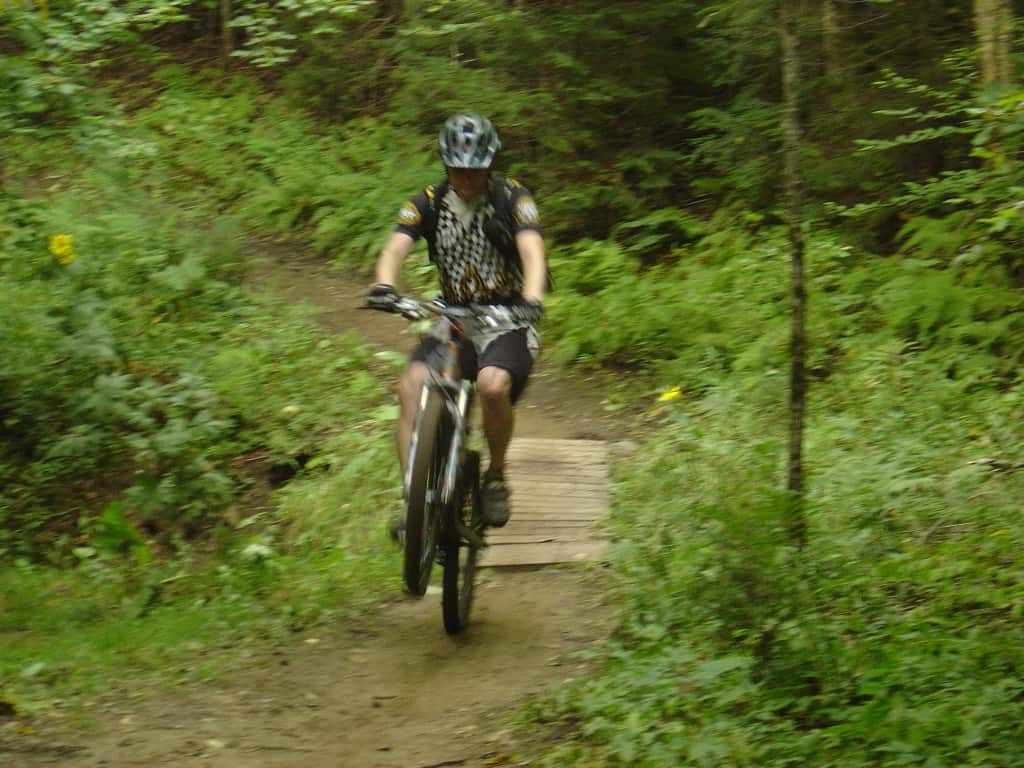 Cross bikes lack suspension, however, so if riding over rocks and roots and hitting single track is what you're after, then opt for a mountain bike. Its thick, knobby tires are slow on the road, but fast on dirt trails and a mountain bike will inspire the confidence needed to clear obstacles. Mountain bikes are equipped with a variety of shock options to suit any terrain — or adrenaline level — you desire.
Our favorite cyclocross bikes for beginners.
At the bike shop you'll also find bikes that fall within different categories such as tri bikes, fat bikes and track bikes. There's nothing wrong with having more than one bike!
Pro Tip: Got a road bike, but want to ride more gravel roads? Swap your tires from a 23 or 25mm to a 28mm (check first that your bike allows for this tire width). Riding a cyclocross or mountain bike, but want to use it for commuting or wet weather? Throw on a pair of slick tires and go to the town. Want to turn that hardtail mountain bike into a singlespeed? Buy a conversion kit and get your one-gear on.
Bikes are versatile. Remember that you can always upgrade things like brakes, shifters, wheels and other components. The frame is the only part of the bike that you're stuck with, so buy invest in the best one you can afford and be sure it fits.
2. Avoid these common bike-buying mistakes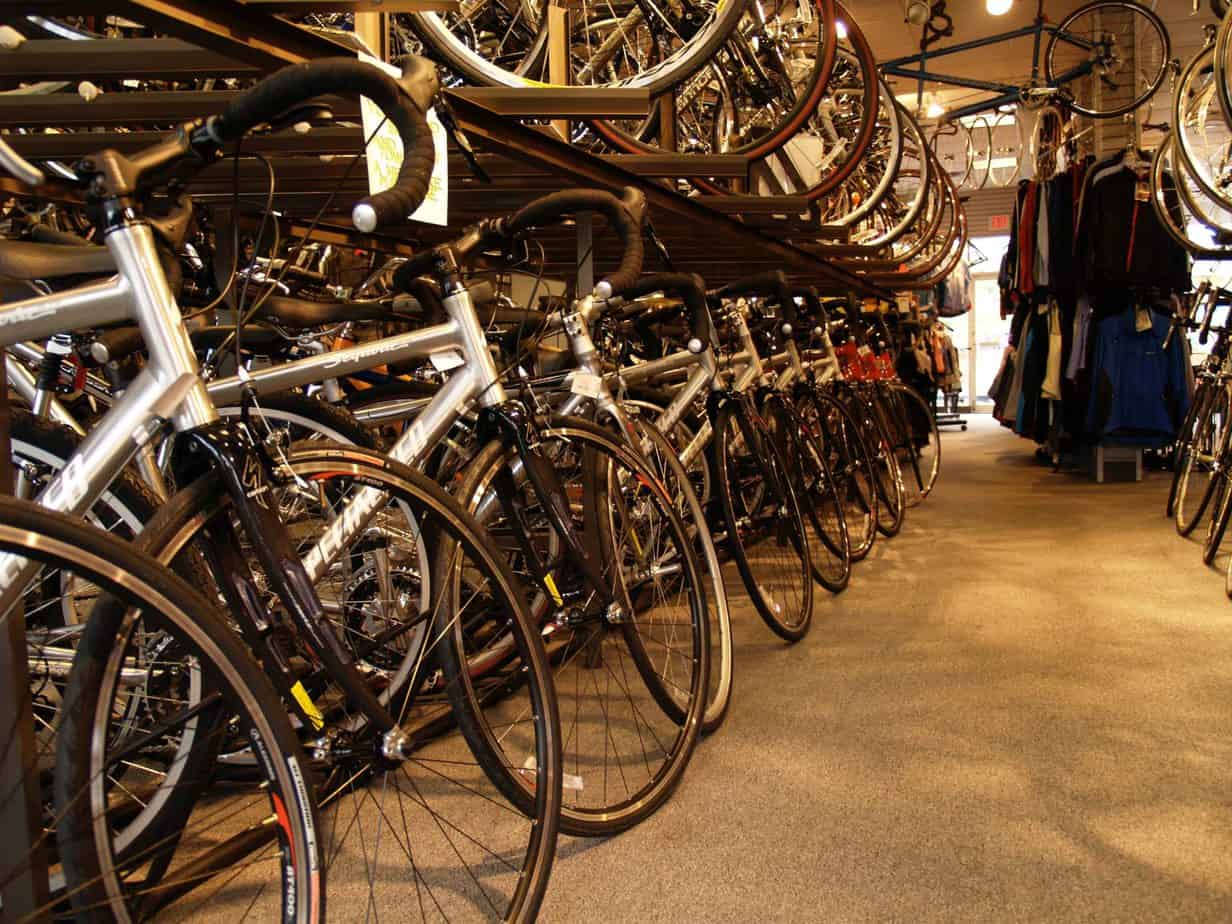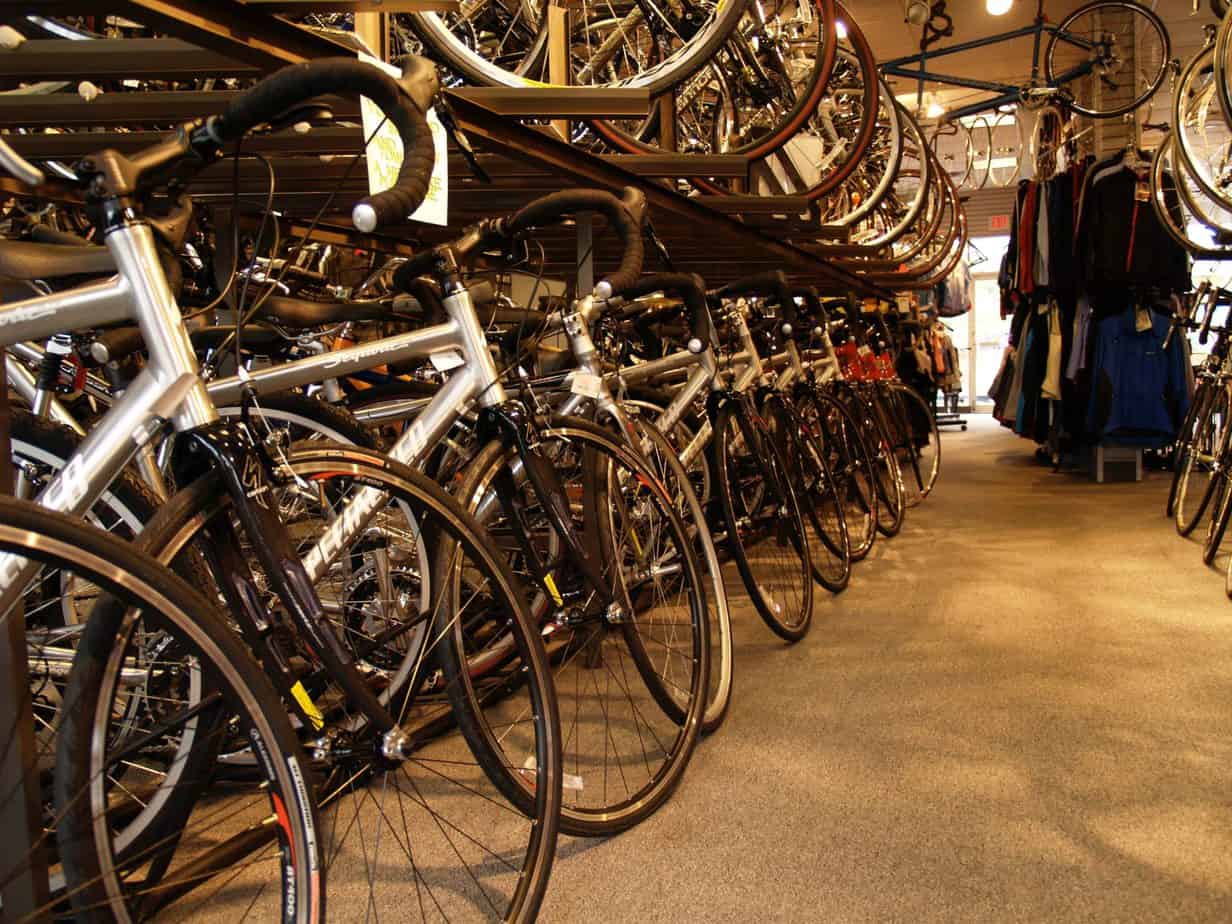 With hundreds of bikes to choose from, how do you decide which one to take home? Maybe the salesperson is pressuring you to buy a bicycle today or there's a bike on clearance that might save you a few bucks.
Have you fallen prey to these common rookie mistakes?
I know I have.
When I first started riding I was dead set on buying a radar green cyclocross bike. It had a hip name and I longed to ride it on my favorite dirt trail. So I stupidly ordered it from a catalog sight unseen and when it was delivered to my bike shop, I had a feeling it might be too large.
Instead of following my gut, I tinkered with the stem length and kept trying different saddles. The truth was that I loved to look at that bike, but when my neck and knees started aching, I knew it was time to let it go.
If you remember only one thing when you enter the bike shop, make sure it's this: You should never buy a bike that doesn't fit you. And never buy a bicycle based solely on looks or color.
Sure it sounds logical to buy a bike based on color, but instead you should alway base your decision on how the bike fits. Also consider the quality of the brakes and components included for the price as well as the frame quality.
3. Get the fit right  
Buy a bike that fits. Buy from a shop that includes a basic bike fit with your purchase. This is one of the perks of buying from a shop, though be prepared to pay extra for a full fitting or to swap parts.
Bicycles come in standard sizes, so they need to be tweaked to fit each individual. This could include swapping out the bike stem, handlebars or seat post. It's vital to fit a bike to you! This decreases the chances of pain or injury and increases the chance of you loving to ride it.
Read more about bike fit and how to perform a basic fitting at home.
A bicycle shouldn't be a pain in the butt: Find the perfect saddle
One of the most common complaints cyclists have is that their butt hurts on a bicycle. It's a common misconception that the larger the saddle, the more comfortable it is. It's exactly the opposite. An overstuffed, cushy saddle might feel plush and comfy at first, but the longer you ride, this excess cushioning will dig into your soft tissue, creating uncomfortable pressure points.
Before choosing a saddle, ensure the bike fits. If you're too stretched out and placing excess pressure on soft tissue, no saddle in the world will relieve this. The most common mistake new and seasoned riders make is buying a bike that's the wrong size. Swapping out parts won't make the top tube (long bar across the top) any longer or shorter. You need to get this measurement correct when you buy the bike in the first place.
Once the fit is dialed in, then begin your quest for the perfect saddle. Shops often have test saddles you can take for a spin. Be sure to ride a potential saddle long enough to determine if it will work or not. A spin around the block usually isn't a good enough indication, so give your body time to adjust to it. A well-fitting saddle will feel firm with most of your weight distributed on your sit bones (the bony points on your butt that you feel when you lean forward on a chair). A good saddle will minimize the pressure on your tender bits, which shouldn't go numb on a bike ride.
Unfortunately the best way to find a winner is to try different saddles. Ebay is often a dumping ground for once-ridden saddles, so this is a great place to begin your search. I've personally had good luck with Fi'zi:k saddles and Selle Italia.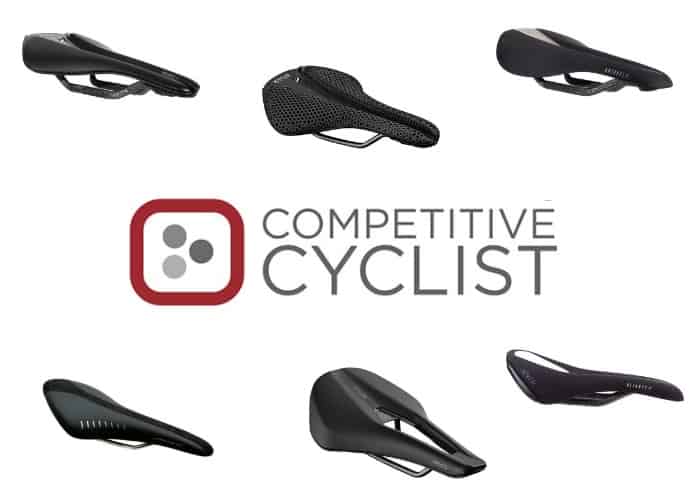 Fi'zi:k Men's Bike Saddles | Competitive Cyclist
Fi'zi:k got its start in 1996 building bicycle saddles to the highest quality standards. Named for the phonetic spelling of 'physique,' it's not surprising that the brand's focus is so completely fixed on ensuring a seamless interface between bike and rider.
Check Price
Buy at Amazon.com
We earn a commission if you click this link and make a purchase at no additional cost to you.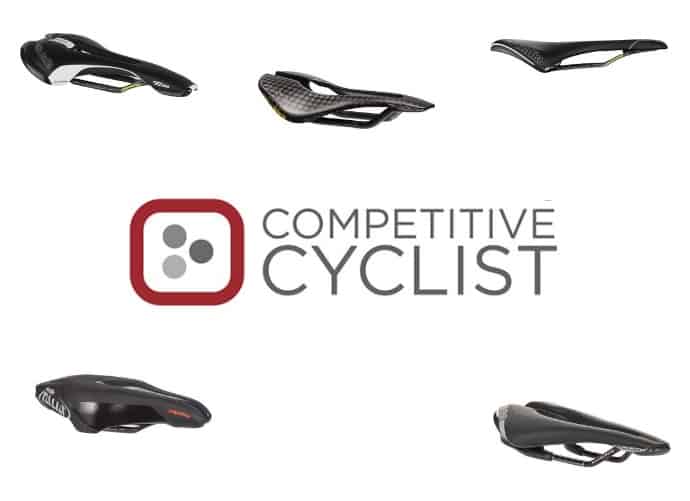 Selle Italia | Competitive Cyclist
Browse a wide selection of Selle Italia cycling seats at Competitive Cyclist. Get info and prices on the Selle Italiano saddles online.
Check Price
We earn a commission if you click this link and make a purchase at no additional cost to you.
Just don't give up. There are dozens of saddles out there. There are noseless saddles, saddles with cut-outs and saddles designed just for women. Give as many as you can a spin.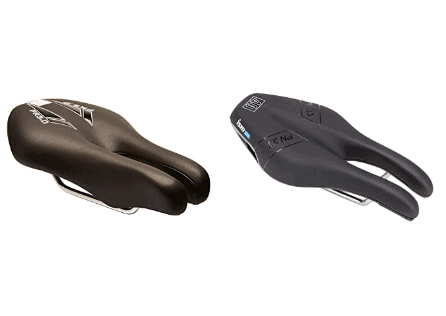 ISM Saddles | Amazon
ISM's Performance Recreation saddles are based on the same platform as ISM's Performance Short saddles, but feature extra padding for more long-mile comfort.
Buy at Amazon.com
We earn a commission if you click this link and make a purchase at no additional cost to you.
On the hunt for the perfect saddle? Follow these steps to find a saddle you love.
4. Budget to accessorize your new ride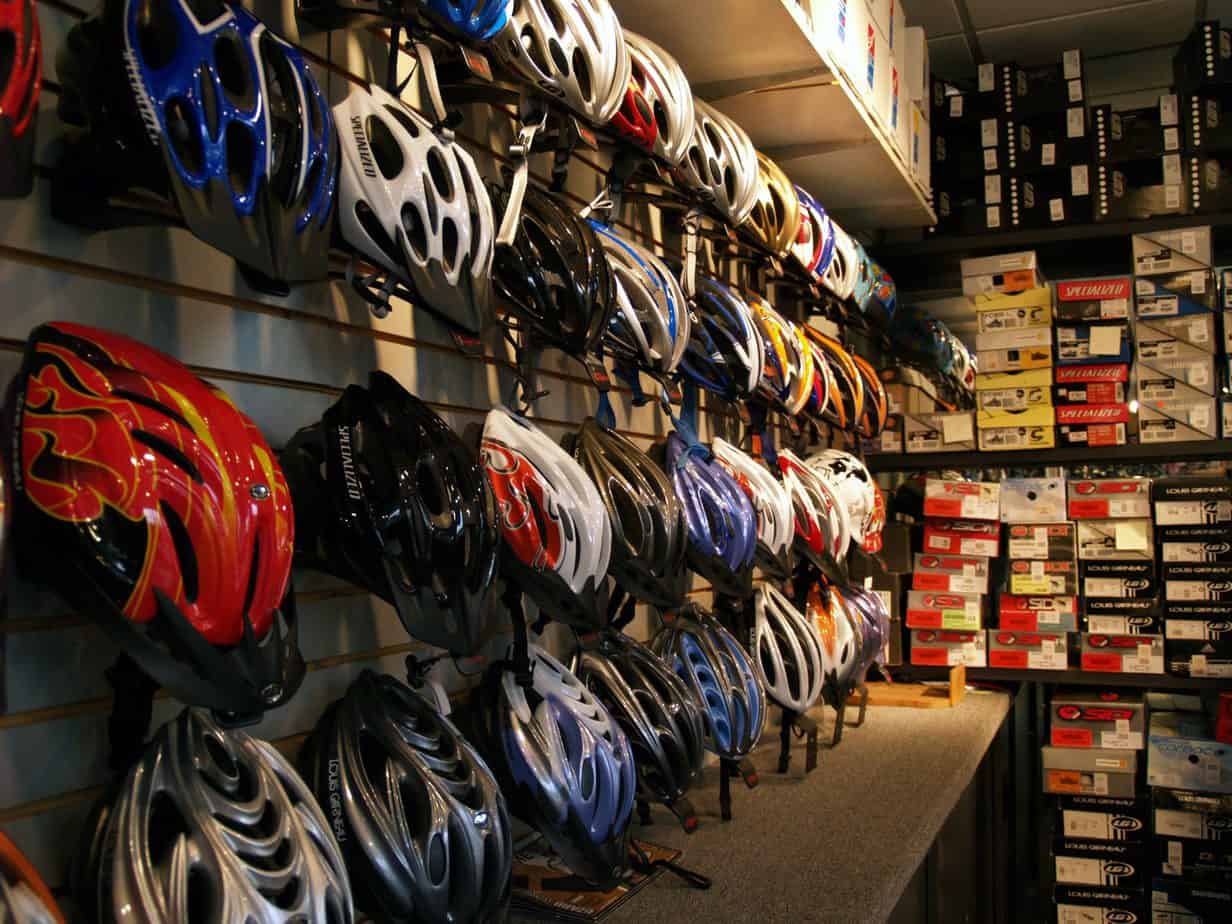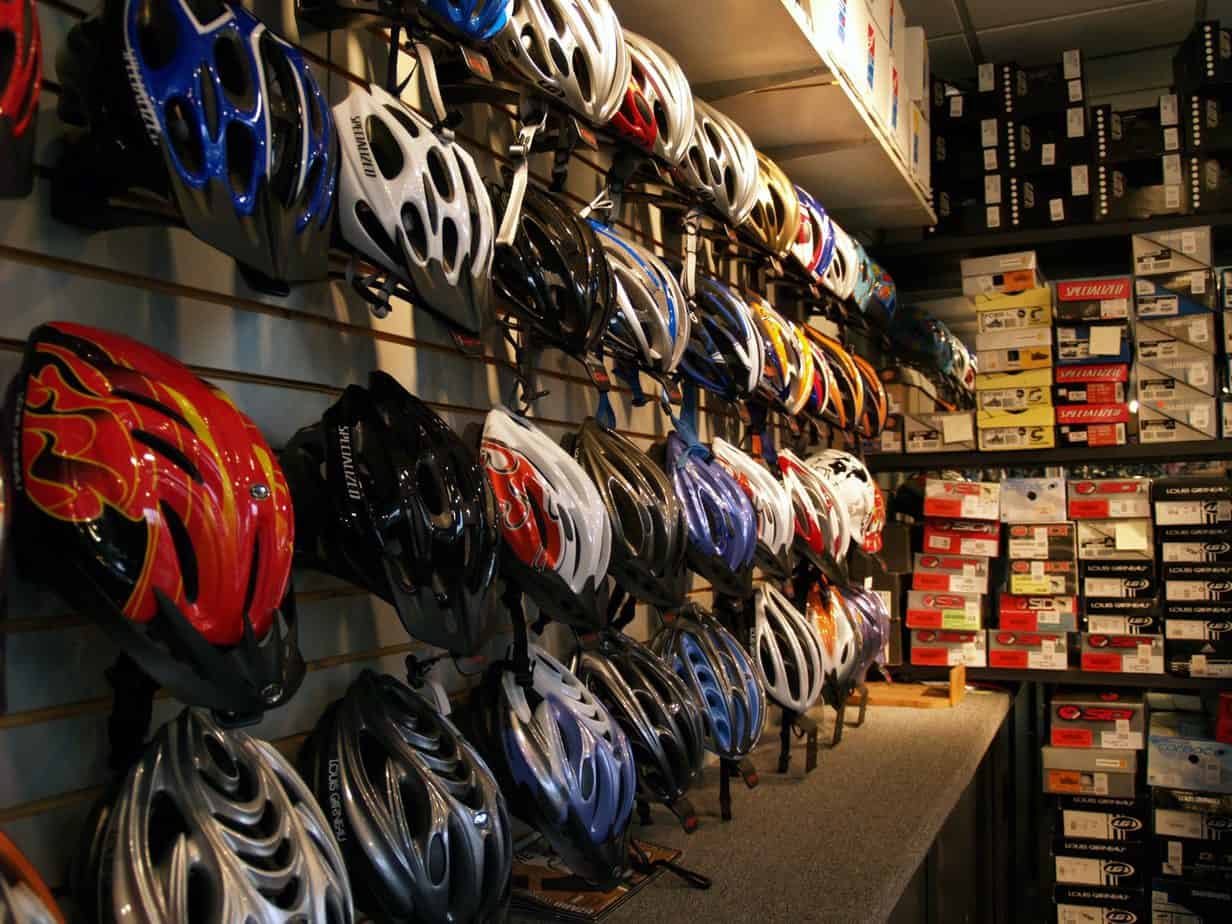 Having the right accessories can make or break your ride. I know a bicycle can feel like a huge enough investment, but to ensure you love to ride and keep doing it, it's important to set money aside for a few necessary accessories.
The bottom line is that no matter what bike you end up with, every cyclist should always have a spare tube, a floor and a portable pump, a small multi-tool and tire levers. You may decide to carry additional items or pick up a small saddle bag to tote everything, but these are the bare-bones basics that will get you home in a bind. The second most important thing is knowing how to use them.
Birzman Maha Apogee V Floor Pump | Amazon
The Birzman Maha Apogee V floor pump tilts to the user, this increases the comfort while pumping. Equipped with the new Snap-It Apogee adapter and is compatible with Presta and Schrader valves.
Buy at Amazon.com
We earn a commission if you click this link and make a purchase at no additional cost to you.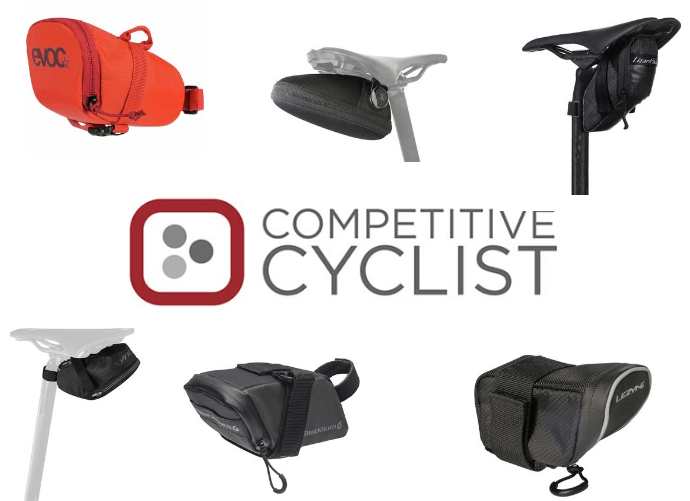 Looking for the best bike pump for the buck? Here are my top picks for every price point.
You don't need to buy a flashy, ultra-light pump, just be sure you have equipment that functions well and, most importantly, that you know how to use. Don't go for cheap. Choose durable accessories that will last.
Finally, you'll need to factor in money for cycling water bottles and cages, as well as a helmet. Spending more for a helmet won't necessarily increase its safety, but will score you a lighter model that may keep your head cooler and fit better.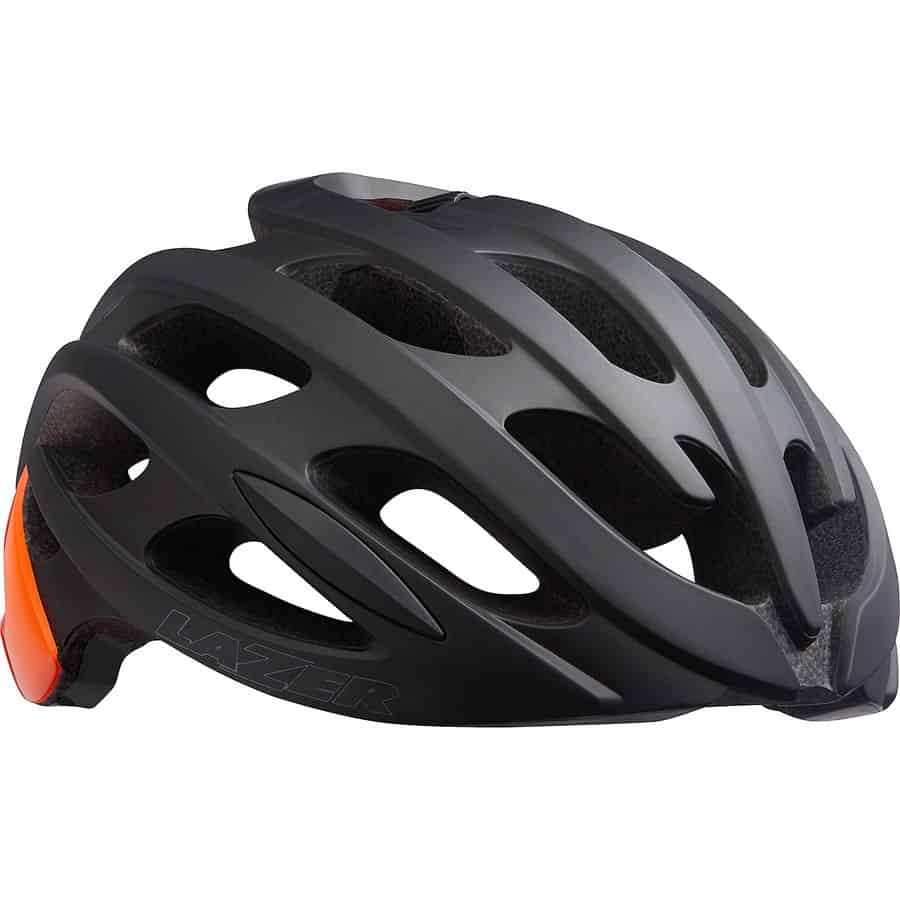 If you're a commuter or need to leave your bike in public places, consider one of our lock recommendations.
5. Dress the part
Let's set the record straight right off the bat: You don't have to wear crazy tight lycra shorts to ride a bike. Sure bulky bike might resemble an adult diaper, but one reason cyclists wear padded shorts is because the built-in chamois provides extra cushioning on delicate parts.
If you're not into this look, you can find casual and baggy shorts that contain a chamois or you can buy an under layer with extra padding to wear beneath shorts or pants.
Here's another cycling secret that will instantly increase your comfort on the bike: Leave your underwear at home and just wear a chamois. Yes, underwear separation anxiety is common at first, but I promise you'll stop missing them in no time and will be more comfortable on the bike without them.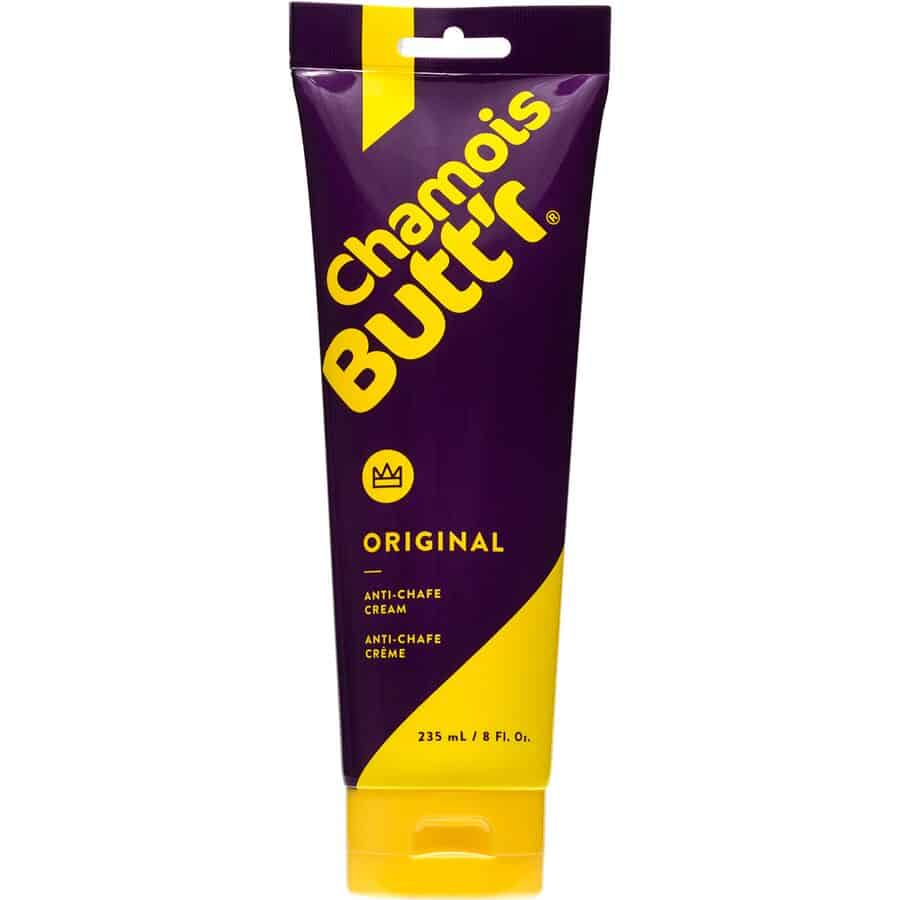 Paceline Products Chamois Butt'r Creme | Competitive Cyclist
Chamois Butt'r is made from all-natural ingredients with no perfumes or dyes. Its creamy texture reduces friction and fights bacteria that can lead to saddle sores. Chamois Butt'r also provides a cooling sensation, but unlike the Eurostyle Chamois Butt'r, it won't give you the distinctive tingling sensation.
Check Price
We earn a commission if you click this link and make a purchase at no additional cost to you.
Any additional fabric can cause excess friction or creasing, which can lead to an uncomfortable problem like saddle sores, so take a leap of faith, ditch the tighty whities and give the chamois a try.
An excess of fabric can also cause extra wind drag and loose clothing can get caught in the bike, increasing the potential for an accident. There's a reason cyclists dress minimally and wear tight-fitting clothing. Plus cycling clothes come in some really cool colors and styles.
Investing in a pair of cycling gloves is also a good idea. They don't have to be fancy, but will protect your hands and dampen any vibration on rough road surfaces. They'll also increase your ability to grip the bars, reducing excess pressure on the nerves in your hands which can cause numbness and tingling in the fingers.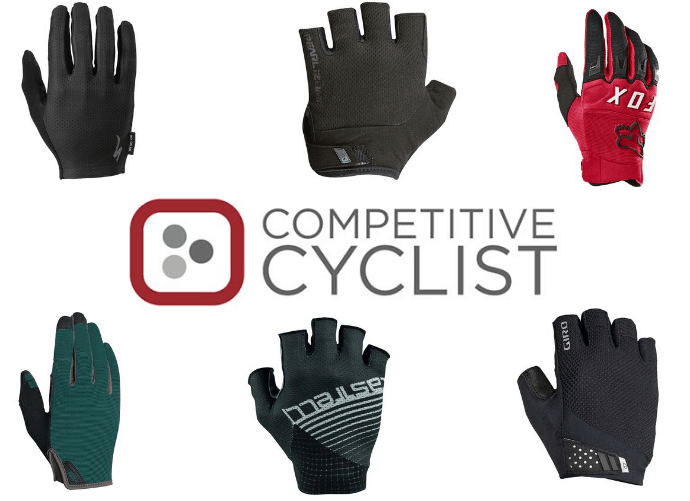 Cycling Gloves | Competitive Cyclist
Browse a wide selection of full finger cycling gloves for sale from Competitive Cyclist. Get info and prices on the best cold winter bike gloves plus reviews online.
Check Price
We earn a commission if you click this link and make a purchase at no additional cost to you.
A well-fitting bike, however, is one of the best ways to prevent this in the first place.
Need a crash course in becoming a roadie? Our beginner road bike buyer's guide has everything you need to get started. Or, if mud is more your flavor, visit our mountain bike buying guide.
Want even more cycling hacks or to connect with a community of like-minded cyclists? Join us in our free Facebook Group.