Latest posts by Jonathan Nolte
(see all)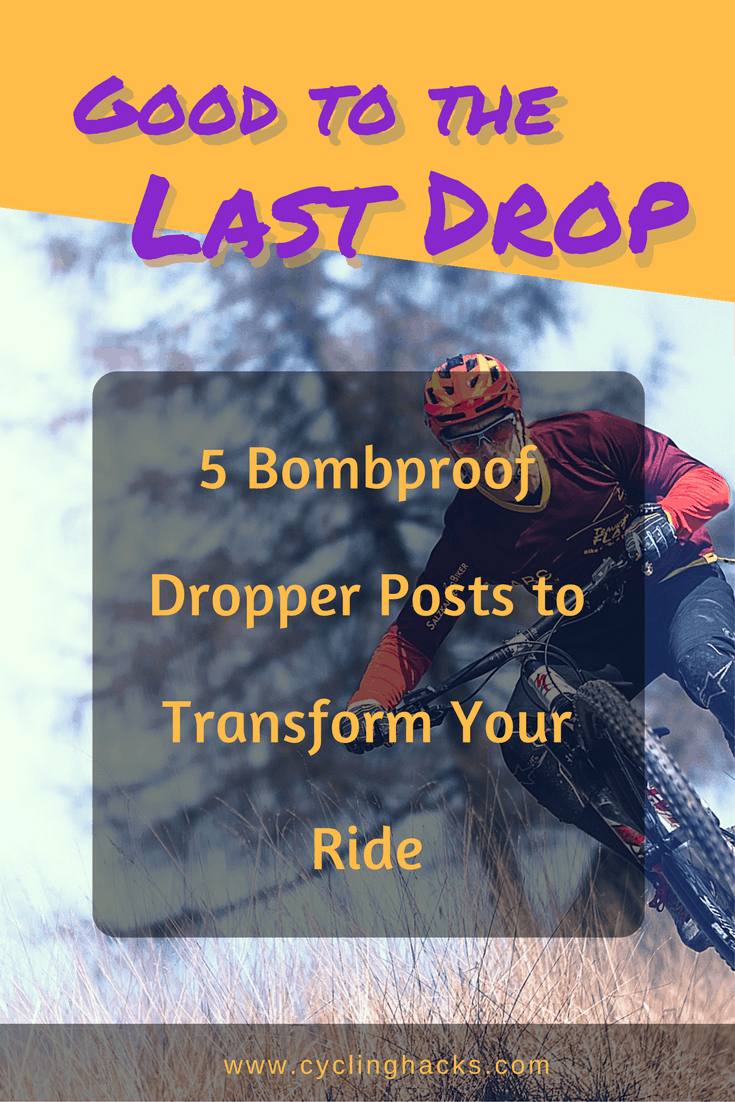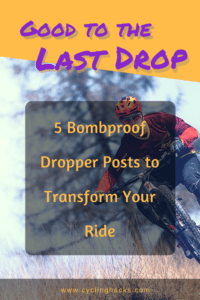 If you have been around mountain bikes for the last few years, you've probably heard riders making seemingly hyperbolic statements like "my dropper seatpost changed the way I ride," or, "I can't ride without my dropper." You might think these riders are exaggerating, but they are onto something.
In the short history of mountain biking, a few inventions have revolutionized mountain biking to the point that most riders would not dream of riding without these features on their bikes. While there are exceptions most riders depend on suspension over rigid bikes, disc brakes over rim brakes, and tubeless tires over tubes, the dropper seatpost is the next revolution in this line.
Best Dropper Seatposts
*read below for full reviews
What is a dropper post and who is it for?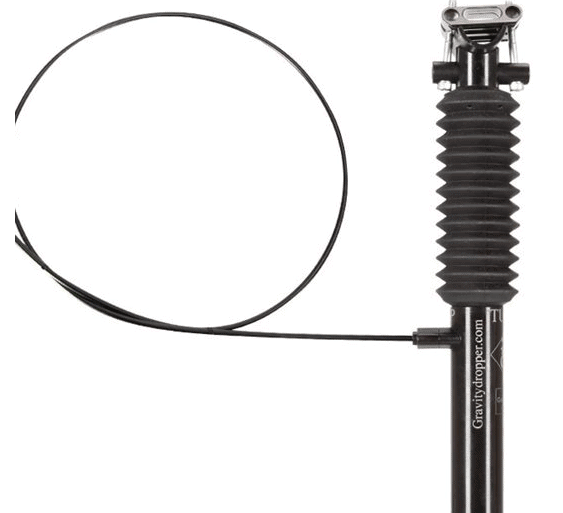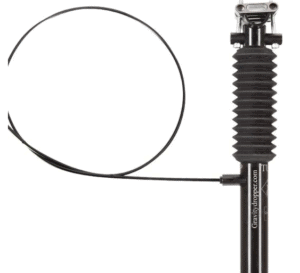 Simply put, a height-adjustable or "dropper post" is a telescoping seatpost that is extended to the rider's preferred pedaling height, and can be "dropped" low and out of the way when the trail gets exceptionally rough or points dramatically down-hill. An actuator mounted on the handlebar or on the seatpost itself (less common) is used to drop the saddle and pop it up to full height again with minimal effort, not unlike the hydraulic mechanism in an office chair adjusts height at a desk.
Although a dropper post is heavier, more expensive, and more complex than a conventional rigid post, the ease of dropping and raising the dropper saves the rider the time and hassle of manually changing the height and affords the confidence that comes with the perfect saddle height for every situation.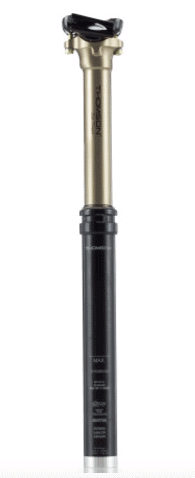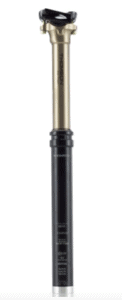 Every rider will benefit from the ability to drop their saddle out of the way of their hips and knees when the trail gets rough. While people have ridden the same trails for decades with a conventional rigid seatpost, a dropper is a instant confidence-booster for anyone who has ever taken a risk just beyond their skill level on a challenging trail feature.
Technical Considerations
If you're ready to try the dropper way, you're going to need to know a few things about your bike that really cannot be compromised:
Seatpost Diameter – modern mountain bike frames have seat tubes with a specific inner diameter, most commonly 27.2, 30.9, 31.8, or 34.9 millimeters. You will need a post that fits your frame perfectly. It's easier to design a dropper post in larger sizes due to the extra girth that allows for extra for internal moving parts, so the selection of narrower dropper posts is smaller than that of fatter posts.
Length – although the point of a dropper is to get the saddle low, the post has to be long enough to get your saddle up to a comfortable, efficient pedaling position. The appropriate length will take into account your ideal saddle height, the base-to-collar (stack) height of the post, and the length of your frame's seat tube.
External vs Internal – most droppers are actuated by a cable-and-housing or a hydraulic hose, and, just like shifting and braking, these lines can be hidden inside a frame for a sleeker look and a system that is less prone to damage. If your frame has internal routing for a dropper, look for a "stealth" post, the hose/cable for which will enter the bottom of the post, inside the seat tube. If you don't have internal routing in your frame, you'll need an external dropper post.
Once you've determined the basics of what fits on your bike, you need to consider some optional features:
Travel
Just like suspension, various amounts of vertical movement, or "travel" are available on the market. Travel ranges from about 100mm to 200mm, or about 4 to 8 inches. Riders who spend a lot of time on more technical terrain with drops and jumps will want more travel than riders who grind out miles on more subdued trails. Taller riders might prefer more travel, as will riders who tackle gnarlier trails.
Adjustability
Some post have only two positions, top and bottom, and a few have indexed steps in between the extremes. Most new dropper posts can go anywhere between bottom and top (stepless), allowing for infinitely adjustable travel. More sophisticated posts allow adjustment of drop and rebound speed, similar to the spring rate and rebound settings on suspension components.
Remote
Just like brake and shifter levers, the remote lever for your dropper must be easy and comfortable to use. Every dropper lever is a little different and if you don't like the one that came with your post, aftermarket levers are available for most systems. As many riders trade their front chainrings for a single ring, the dropper remote has taken the handlebar real estate that the left shifter vacated.
Installation
Routing an internal cable, setting saddle position, positioning the remote lever, and perfecting cable tension are tricky, and might require the assistance of your local bike shop. External-cable models will be easier to install, and models with "quick connect"-type cable couplings will be easier to remove when the time comes.

Maintenance
Servicing some droppers involves replacing some o-rings and fluids, while others feature a cartridge that is removed and replaced when worn. Depending on your level of mechanical abilities, you might choose a simpler model to save time and service costs.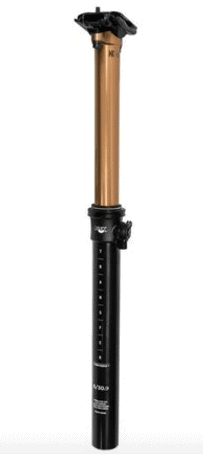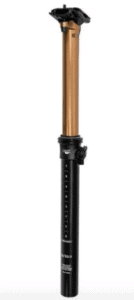 KS (Kind Shock) introduced the first production dropper post in the late '90s and has not let up on producing reputably reliable dropper posts in every permutation available. KS will have something for every rider, most notably the LEV line, which has for the most travel in its weight class. Best for: riders who want a lot of travel in a lightweight package.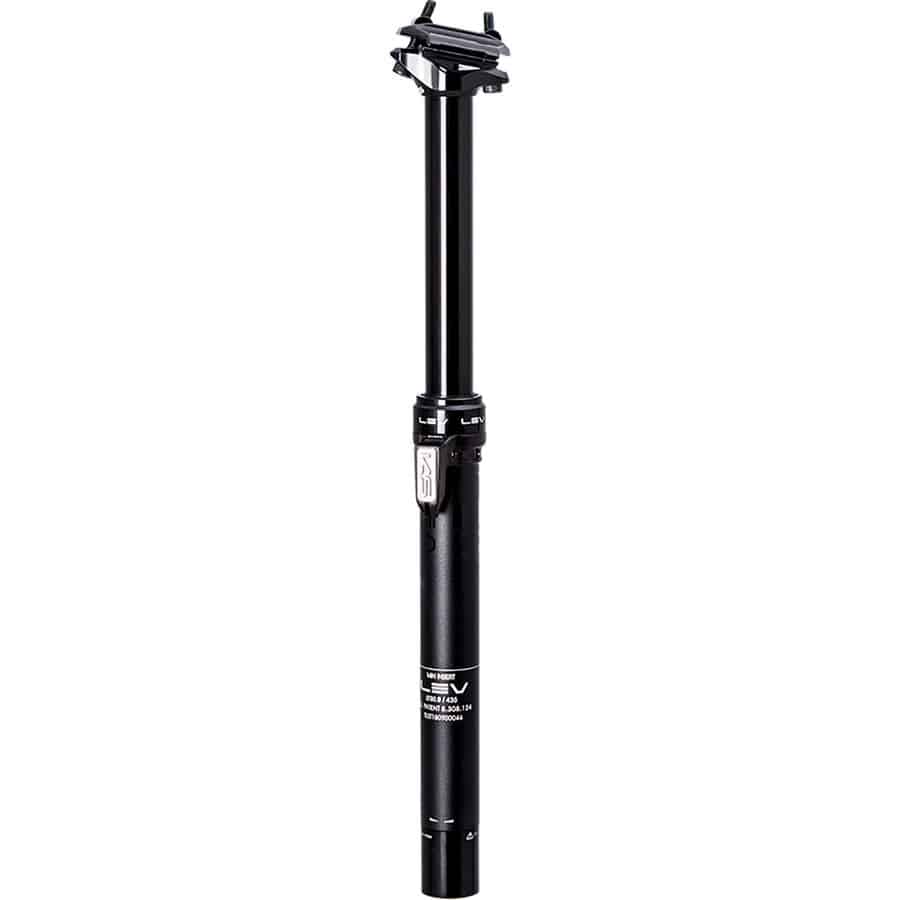 KS LEV Dropper Seatpost | Competitive Cyclist
This is extra light and provides a better fit that's customizable to your frame without the cable bunching up or getting in your way, as there's no need for the excess cable to accommodate seat movement.
Check Price
We earn a commission if you click this link and make a purchase at no additional cost to you.
Fox long-time champs of reliable shock and suspension fork design, Fox presents the Transfer dropper post in an advanced Kashima-coated (special surface treatment for smoothness) Factory option for buttery height-changing performance. Best for: Fox fans who want a smooth-operating post.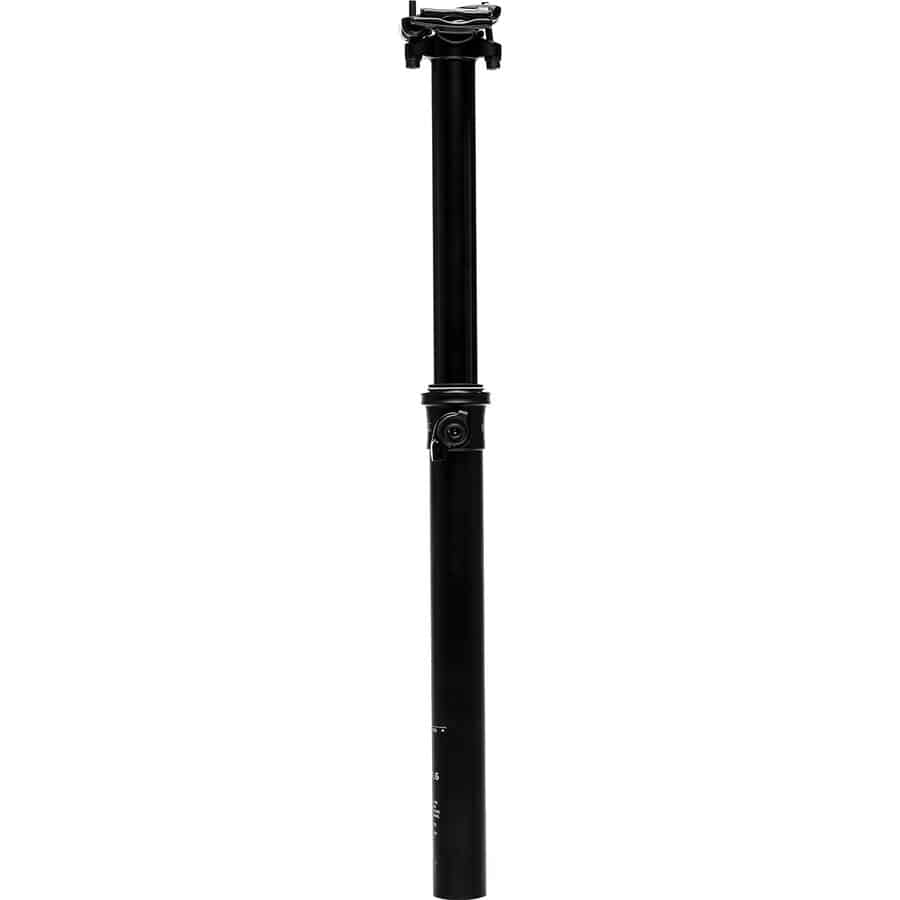 Thomson has long set THE standard for American-made seatposts and stems. The Covert Elite posts are for the rider who wants a refined look and feel consistent with the no-compromise tradition associated with Thomson products.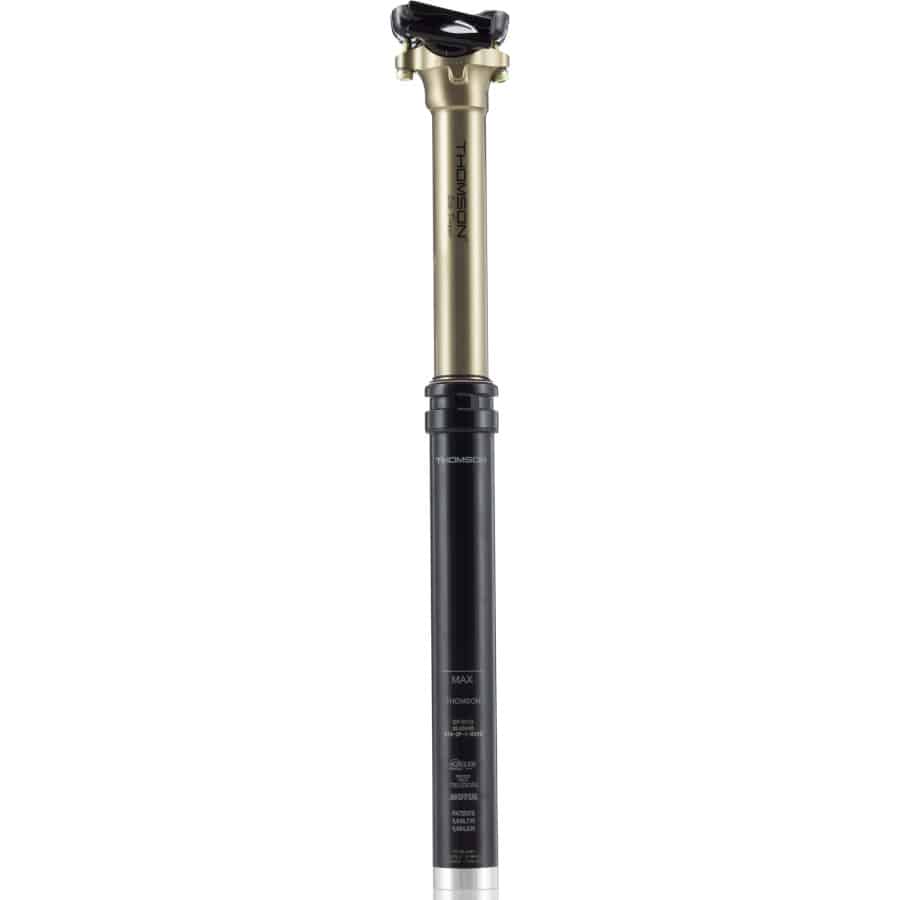 Gravity Dropper USA-made components for those who want the most reliable designs. The Gravity Dropper Turbo uses only mechanical mechanisms instead of pneumatic and hydraulic. Best for: riders who value durability over weight and aesthetics.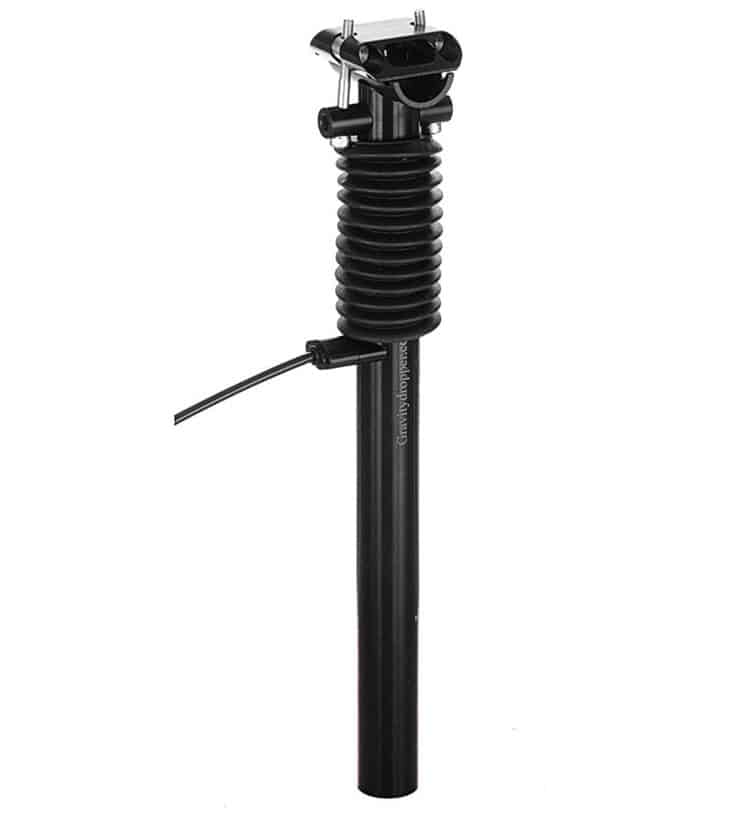 Gravity Dropper Turbo LP Seatpost | Jenson USA
The Turbo does not require tapping the seat to raise it from the down-to-up position, but instead a remote lever allows you to adjust saddle height on the fly.
Check Price
We earn a commission if you click this link and make a purchase at no additional cost to you.
DNM is relatively new and unknown, and has a growing following of riders who report their budget dropper as reliable. Time will tell if the DNM product will be a good long-term investment, but should satisfy the "dropper-curious" with minimal financial commitment. Best for: riders on a budget.