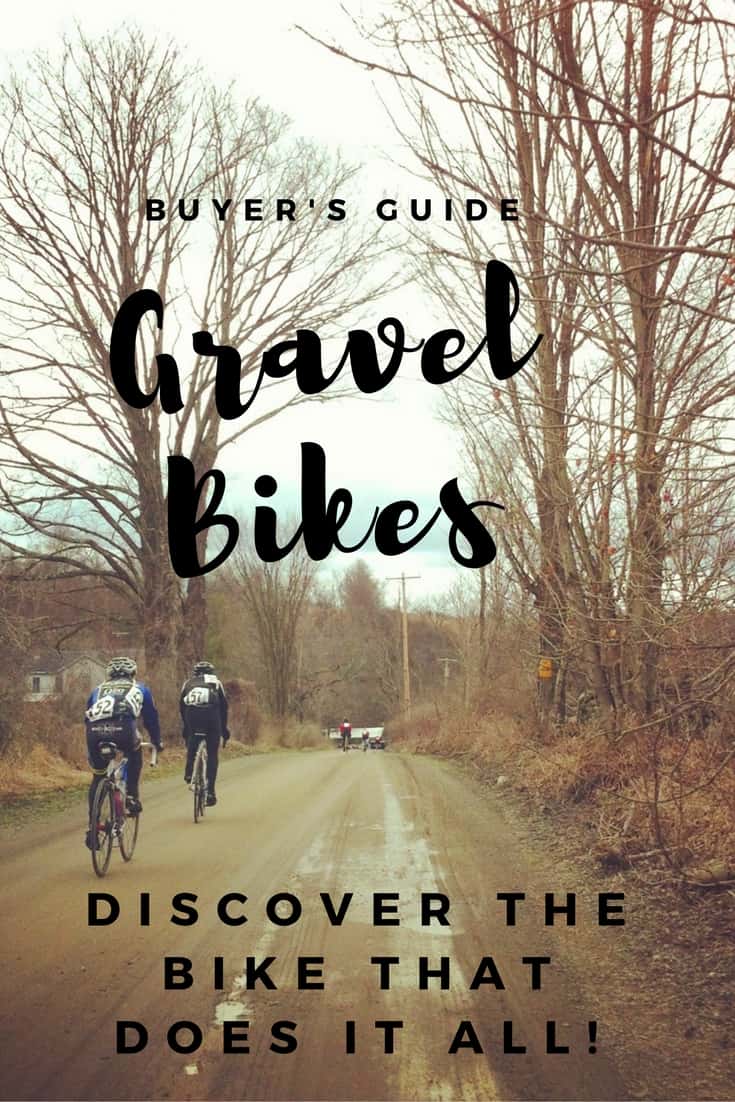 A gravel bike may be the most versatile bike on the planet. If you've ever wondered what it would be like to go where the pavement ends or where the gravel, ruts and washboards begin, then a gravel bike may be your next n+1. You don't have to race gravel grinders to enjoy the heck out of these bikes. First things first: What exactly is a gravel bike? And, more importantly, is it actually useful or a clever creation invented to sell more bikes?
Think of it this way: if you left your road bike and cyclocross bike alone in the garage all winter, a gravel bike is what would likely appear by spring. Gravel bikes are the perfect marriage between these two steeds. Designed with the comfort and geometry of a road bike, gravel bikes also feature the disc brakes, durability and wider tire clearance of a cyclocross bike. Yet they're faster than a mountain bike over bumpy terrain.
Depending on how you look at it, a gravel bike is either a super comfy cross bike or a bomb-proof road bike.
Riding on gravel, dirt and fire roads is hardly a new concept and many hard-core roadies would argue that their current bikes are well-equipped for this.
And they're correct, but…
Call me soft, but when dirt is on the docket all day, a little extra comfort and stability makes a difference, especially when you're in a racing situation. How many times have you been tearing down a dirt road and wished for a little more stability and control?
Those with long cycling commutes or who favor bike touring, will appreciate the nuances of a gravel bike as the hours wear on. If you're into long, endurance races, like the day-long and even multi-day gravel grinder events that are suddenly all the rage, you'll do just fine on a cyclocross bike, but a gravel grinder hits the sweet spot. At the end of the day, your lower back and neck will thank you.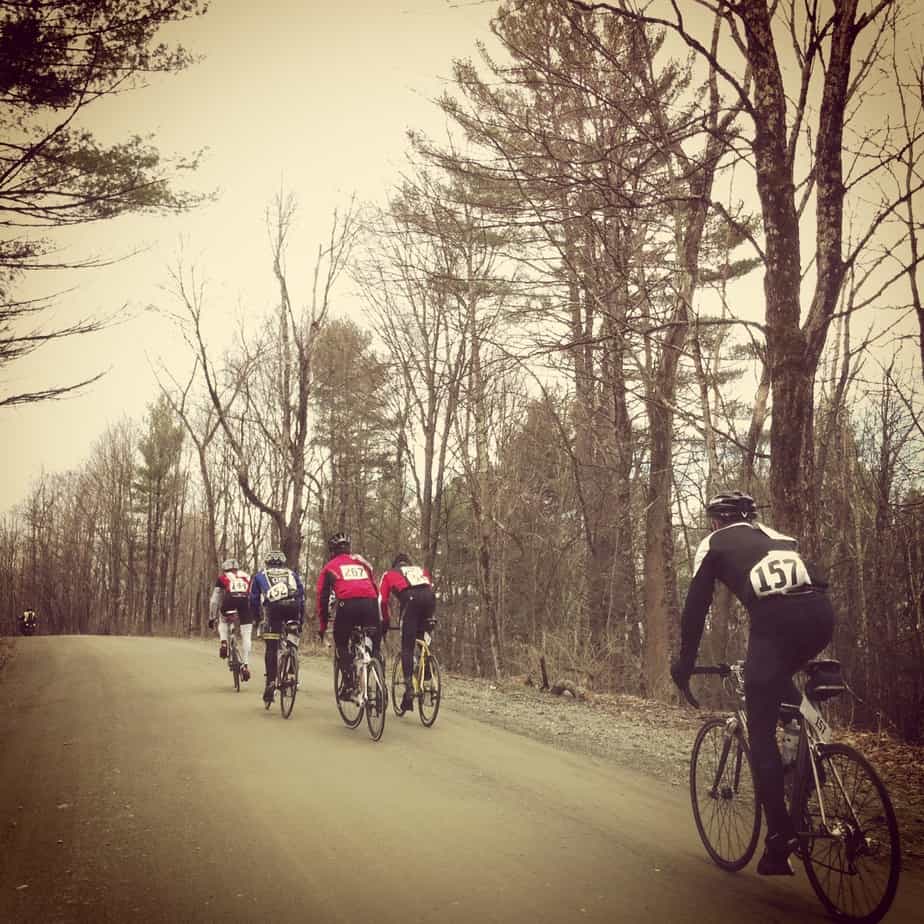 What exactly is a gravel bike?
Let's take a closer look at this unique design.
Geometry:
Also referred to as an all-road or adventure-road, gravel bikes feature a longer wheel base and longer frame, making them more stable at speed, while increasing comfort and stability over unpredictable surfaces.
Like an endurance road bike, a gravel bike is designed for comfort over the long haul and features a more relaxed geometry, slacker head angle and taller head tube than an endurance road bike.
To further increase comfort, there's usually additional dampening in the frame and fork and seat posts tend to be narrower and more flexible. They feature a lower bottom bracket than a cyclocross bike, which aids in their quick cornering. Gravel bikes aren't flexible noodles: they're fast, agile and responsive.
Gearing:
Gravel bikes can handle a wide range of gearing options. Typical gearing for a gravel grinder race is a 50/34 compact with an 11/32 or 11/28 cassette. Many bikes keep it simple with a 1x drivetrain (a single chainring in the front) and a large cassette in the back.
Mountain bike cassettes are also common. Wider tires are often paired with a large cassette to assist in grinding up long, sustained climbs and muscling over punchy off-road terrain.
Brakes:
A characteristic all gravel bikes have in common is disc brakes. Even an entry level gravel bike will have disc brakes. While mechanical disc brakes will work just fine, I suggest hydraulic brakes, which resist dirt and water better than mechanical.
Internally routed cables will also aid in crisp shifting and braking.  
You can learn more about disc brakes here.  
Wheels and Tires:
Compared to an endurance road bike, a gravel bike has massive tire clearance. Currently, I've seen bikes that can handle up to 55mm. Compare this to a 32mm tire, the limit for an endurance road bike.
Wider tires and wider rims are features of a cyclocross bike and many wheelsets are also tubeless ready. Want even more stability and traction? Gravel bikes can handle 29er tires.
Because of the disc brakes, it's common to find a thru axle on gravel bikes instead of a quick release. Just be aware that these aren't compatible with all bike trainers and car racks.
As you can see, there are loads of wheel and tire options.
Some of the most popular gravel bike tires are:
Hutchinson Sector (for more hard-pack surfaces, great for Roubaix-style rides and races)
Kenda Flintridge Pro (perfect for gnarly terrain when the probability of a flat is high, also grips well in mud)
Related: Get Fast! How to Find the Best Wheels for Your Road Bike
Other unique features:
It's common to find mudguard, fender and rack mounts on a gravel bike. The Giant Revolt 2 has an integrated mudguard on the downtube, which is pretty cool.
Comfort is key, so wider handlebars are also commonplace on these bikes.  
Gravel bike vs cyclocross bike
I've often argued that a cyclocross bike is a do-it-all machine. You could buy a cyclocross bike and use it in much the same way. For short off-road rides or commutes, this isn't a bad idea and could save you some money, especially if you can get your hands on a used cyclocross bike (gravel grinders are more difficult to find used).
However, your back and rear end might be better off on a gravel grinder if you plan to go on extended jaunts. This is where the more relaxed geometry of a gravel bike pays off over a cyclocross bike, which tends to feel more rigid and unforgiving.
Gravel bikes are designed for both comfort and speed over technical terrain.
Related: More Cowbell for Less Cash: the Best Cyclocross Bikes Under $1,500
The best gravel bikes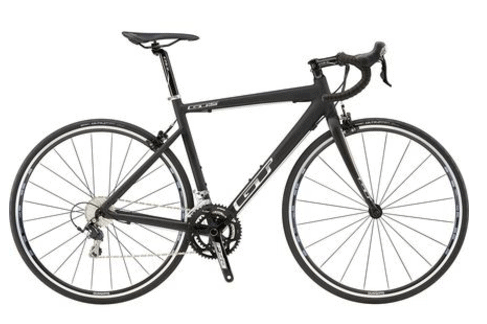 A true pioneer in the gravel bike realm, GT's Grade sets the standard. You can choose between an alloy or carbon fiber frame. Both have the same geometry, and while the carbon looks sleeker and saves you some grams, the alloy is also a solid bike, but doesn't ride quite as smoothly as its carbon compatriot.
Both ride more like a road bike than a cross bike, but the Grade's off-road abilities go above and beyond your favorite road machines.
Offering an extended range for its 2017 models, GT's Carbon Grade frames come with either Tiagra, 105 or SRAM Red or Force drivetrains and each have their own unique paint schemes. One of the best gravel bikes under $1,000, the GT Grade Alloy is specced with Shimano Claris. Alloy 105, Sora and Tiagra models are also available.
The 2017 models features wider 32mm tires across the board. GT also offers a women's specific gravel bike, the GTw , a bike with a different saddle and narrower bars, but the same geometry.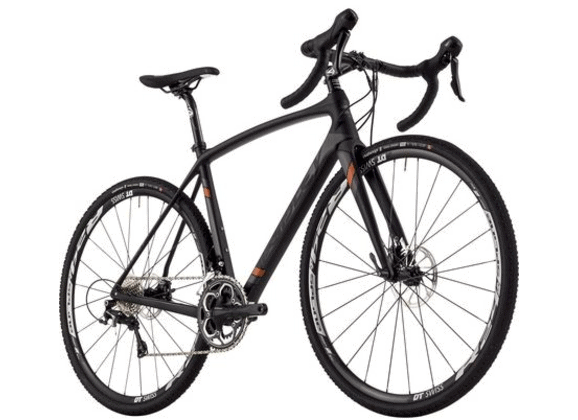 Ridley has solid offerings in both the road and cyclocross markets, so how does their gravel grinder stack up? According to Ridley the X-Trail more closely resembles their road bike geometry, more specifically the Fenix, and rides like a road bike too.
Models haven't changed much for 2017 and you can still get your hands on some good deals on late 2016 models.
The X-Trail C30  has a mix of 105 and Ultegra components, uses ultralight unidirectional carbon and can accommodate tires up to 40mm. The 2017 C40  is built on high modulus carbon with a 105 drivetrain.
If you need to save some cash, check out the X-Trail A20, featuring a triple butted aluminum frame and a 105 drivetrain. You'll find these bikes ride fast like a road bike, but with the fearless ability to handle any off-road challenges with ease.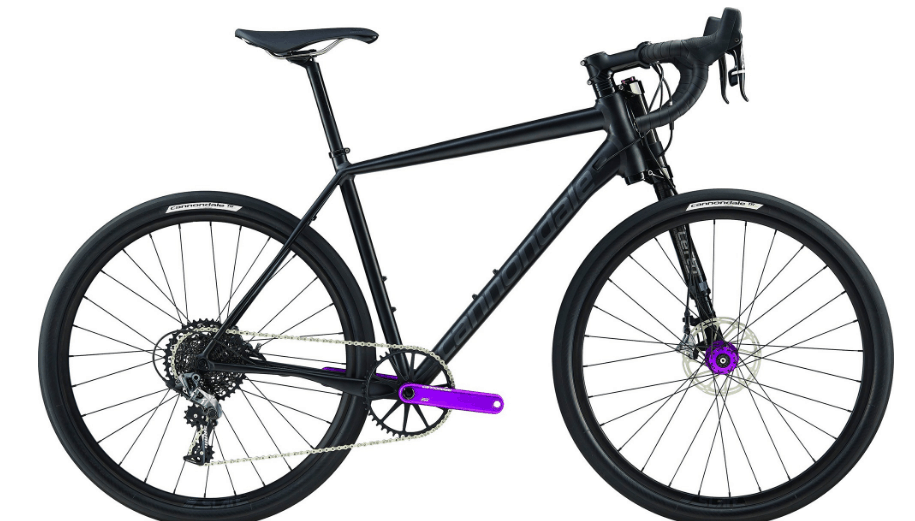 For those who want to test the limits of what a gravel grinder can accomplish, this bike's for you.
Cannondale's signature lefty fork (with an adjustable 30mm of suspension) is just one of the unique features of the Slate, their popular gravel grinder. The bike boasts 650b wheels and 42mm tires.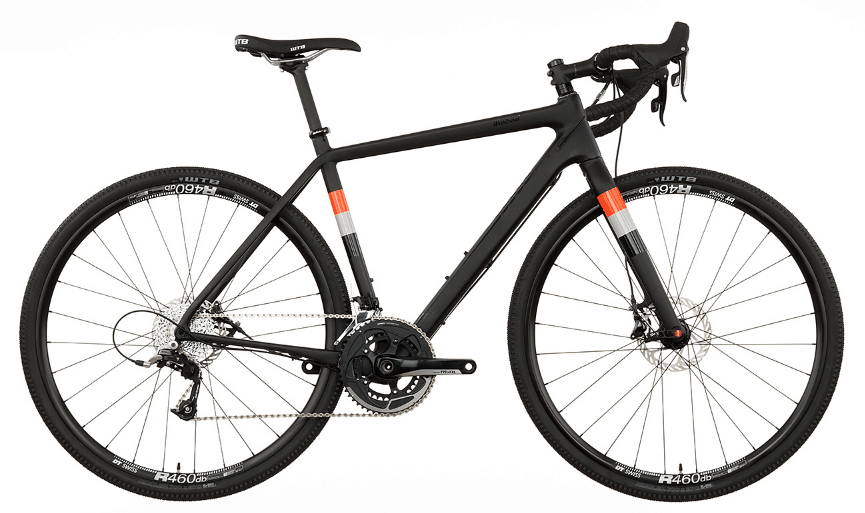 One of the early adopters of gravel racing, Salsa's Warbird is a favorite among racers. Designed for maximum power, the Warbird's stiff carbon frame is available with a Rival, Force or Ultegra drivetrain and the 105 features aluminum. Internal cable routing and triple water bottle capacity make this a fun and fast all-day machine.
A full carbon frame and fork, 11-speed Ultegra drivetrain, hydraulic disc brakes and room for tries upwards of 44mm with tubeless ready wheels, make this well-equipped to tackle whatever the trail ahead throws at you.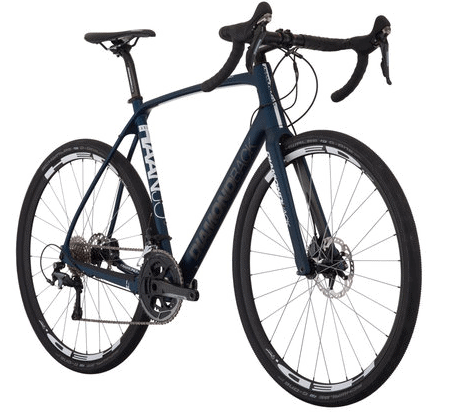 Looking for a women's specific Gravel Bike? Check out the women's edition of the Diamondback Haanjo.
Money-Saving Tip: For less penny pinching and more gravel grinding, check out the 2016 Diamondback Haanjo. At the time of publication, the previous year's model was on sale for a deep discount.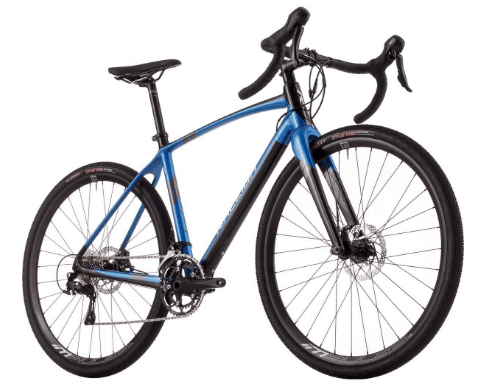 Another solid 2016 model is the Raleigh Roker, available in both the Roker Comp ($2,639), with a carbon frame and 105 drivetrain and hydraulic disc brakes as well as the Roker Sport (1,999) with Tiagra and mechanical disc brakes.
If you're looking for an aluminum gravel bike, the Raleigh Willard is a solid choice. A carbon fork helps to dampen the terrain.
If steel is more your flavor, check out yet another nod to a weatherman with the Raleigh Tamland.
The fastest growing sector in Specialized's 2017 line was the gravel bike. If the Diverge is any indication of gravel's future, it certainly looks fast and fun! The adventure bike is equipped with 20mm Specialized Future Shock borrowed from the popular Roubaix. Couple this with wider tire clearance, disc brakes, stealth dropper compatibility and even fittings for fenders a rear rack and you've got a bike that allows endless adventure possibilities.
Want even more cycling hacks or to connect with a community of like-minded cyclists? Join us in our free Facebook Group.
References:
The Gravel Cyclist: Tips and Concepts for Gravel Bike Setup
Bike Radar: Defining the Gravel Race Bike