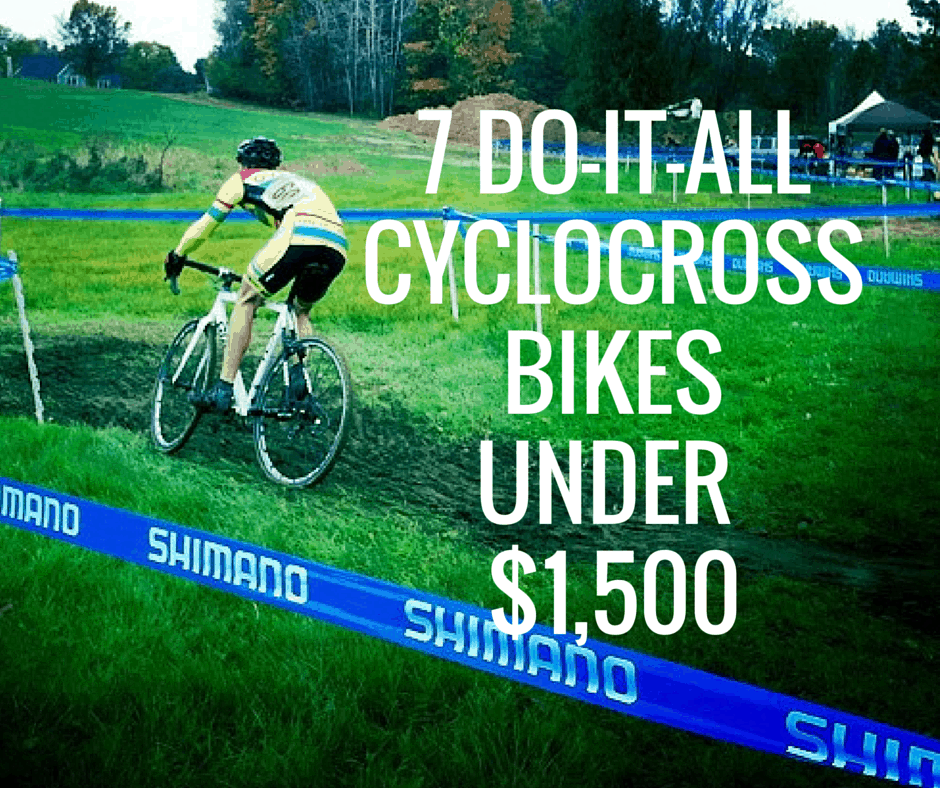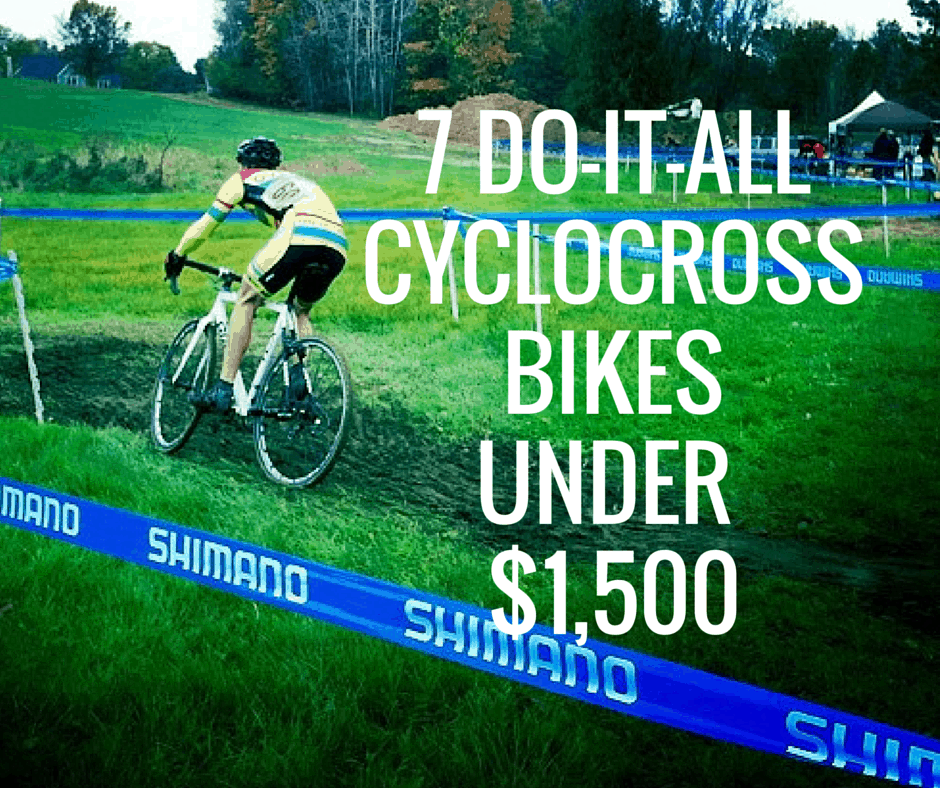 Can't decide between a road bike and a mountain bike? Or maybe you love the idea of riding on dirt roads and gravel, but don't feel comfortable riding them on a road bike.
Enter the cyclocross bike. In a nutshell, it's a little rougher and tougher than a road bike, but faster and more fun to ride on the road than a mountain bike. It's also the perfect commuter.
If you're looking for the best cyclocross bike under $1,500, here are some of my favorites, including our number one pick, the value-packed Women's specific Raleigh RXW here.
[easyazon_link identifier="B00AZFIA20″ locale="US" tag="newcyclinghacks-20″]Diamondback Steilacoom RCX[/easyazon_link]
What Makes a Cyclocross Bike Unique?
Cyclocross bike geometry is more relaxed has and longer wheelbase improve stability over uneven terrain
Raised bottom bracket provides more clearance
Often come equipped with fender and rack mounts
Increased tire clearance to accommodate wide, knobby tires
Generally have cantilever (also known as V brakes) or disc brakes
Cyclocross Bike Sizing
It's common advice to size down when buying a cyclocross bike. But instead of simply subtracting a size from the road bike you're currently comfortable on, consider finding a cyclocross bike that has a similar top tube length.
Remember that sizes vary widely among bike companies, as does fit. Cross frames often have a slightly longer head tube to accommodate a more upright position on the handlebars.
Cross, mountain, road or commuter? Find out what kind of bike best suits your riding style.
The Best Cyclocross Bikes Under $1,000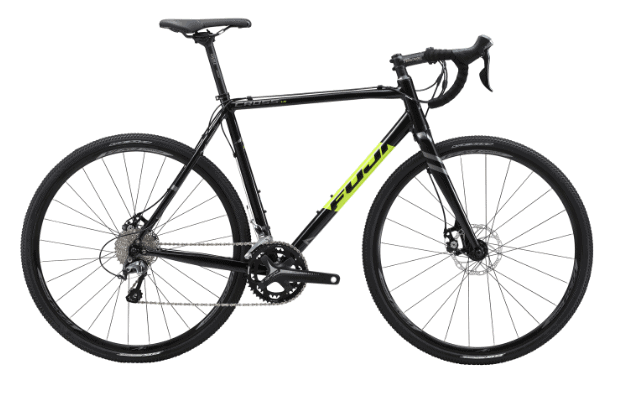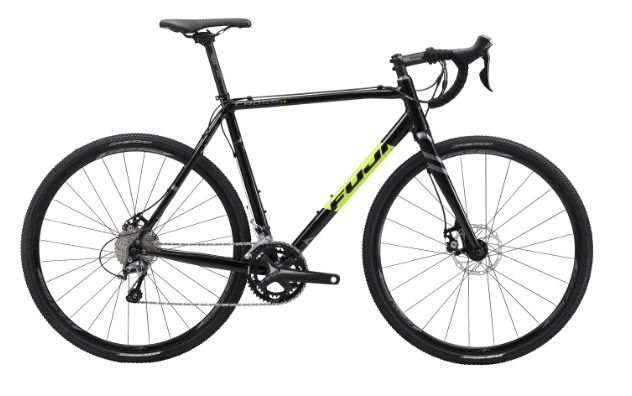 In terms of value, it's tough to beat the Fuji Cross 2.0 LE, one of the most feature-packed cross bikes for under $1,000. The double butted aluminum frame features larger tubes. That coupled with the compact frame design adds to the bike's overall stiffness and fantastic power transfer.
A Shimano Tiagra 10-speed drivetrain with cross-specific gearing (46/36 crankset and 12/30 cassette) offer a wide range of gears and disc brakes add assurance both on and off road. If you plan on racing cross, we'd suggest a wheel upgrade, as this bike is on the heavier side.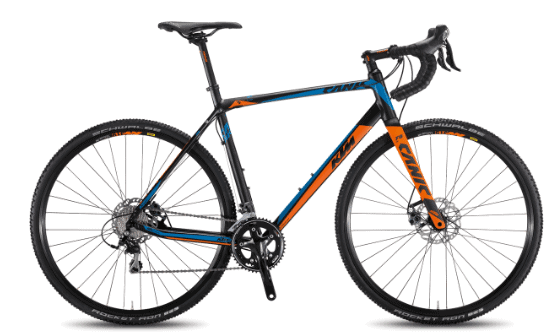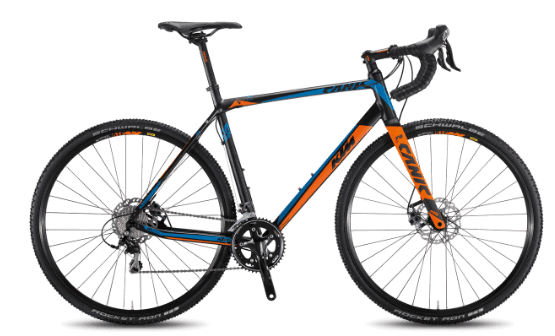 A carbon-fiber fork and lightweight aluminum frame make this an ideal racing machine or a fast commuter. Disc brakes and internally routed cables, sweeten the deal. KTM has been in the cross scene since the 1970s with some award-winning designs.
The KTM Canic comes stock with a Shimano 105 11-speed drivetrain, which is a nice upgrade over the Cannondale's stock Tiagra. Shifting is more ergonomic and there's a noticeable improvement in the front shifting. The brakes are also very smooth and responsive.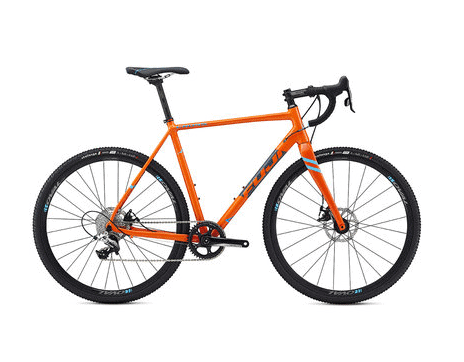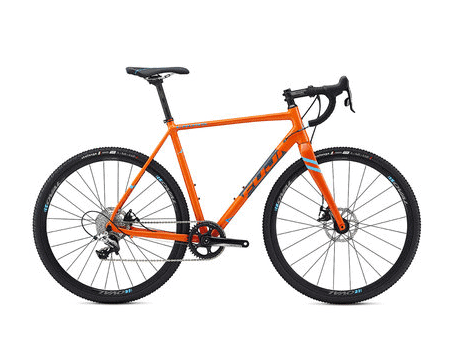 If you're looking to give cross a try, this is the perfect bike to accompany you to the races. But, if you find that getting muddy and heckled isn't your thing, the Fuji Cross 1.5 is prepared for alternate adventures. Fenders and rack mounts make it a worthy commuter, just swap out the knobby tires.
A carbon fork keeps this bike at a competitive 20.5 pound weight for its price. If you want to get lost on gravel roads or light singletrack, its 1x drivetrain keeps shifting simple and the 700x32c Challenge Grifo tires feature a tread pattern that excels in most conditions.
Kona Jake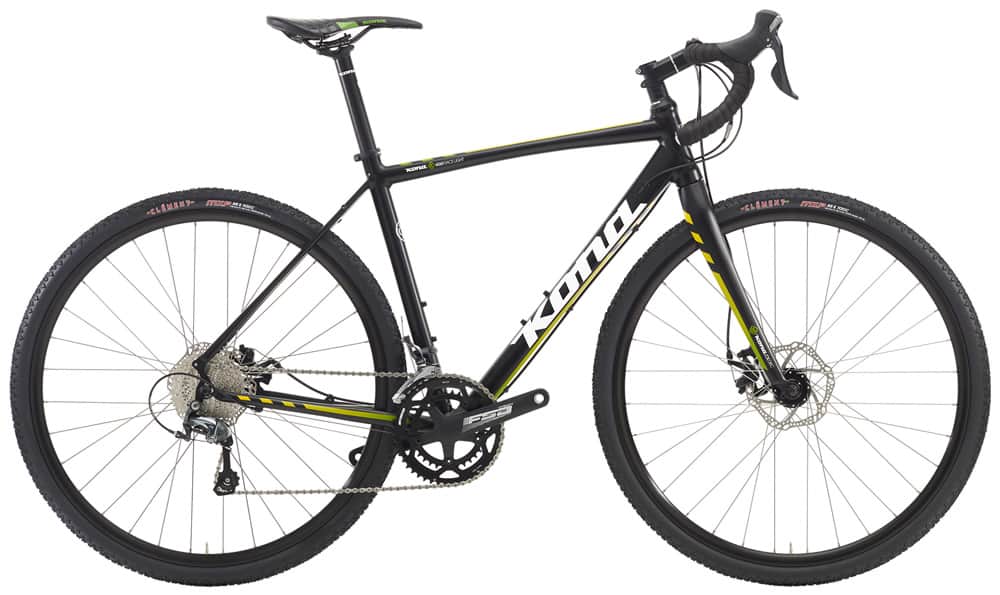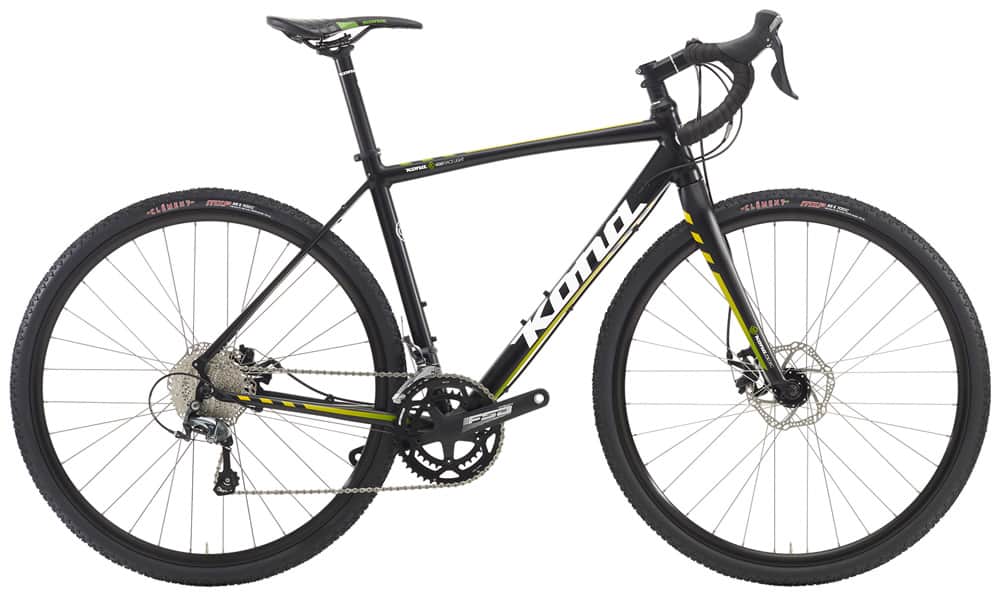 An aluminum frame and fork, 10-speed Shimano Tiagra and disc brakes make the Jake an awesome entry-level cross ride. Kona designed this bike with a slightly shorter top-tube, a lower bottom bracket and a taller head tube to place riders in a more comfortable, neutral position that's aggressive enough for racing, but also results in a stable and confident ride.
Related: Get Muddy: 11 Reasons Why You Need a Cyclocross Bike
Trek CrossRip Elite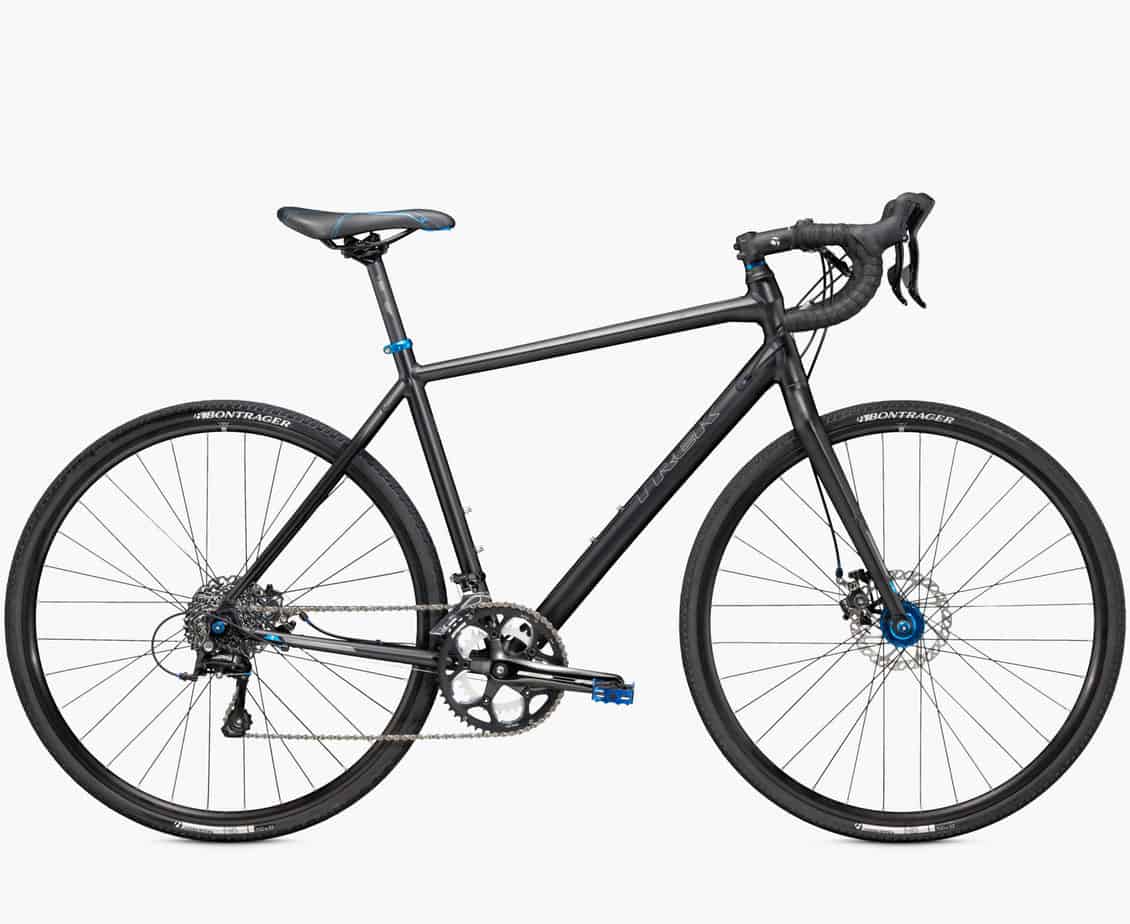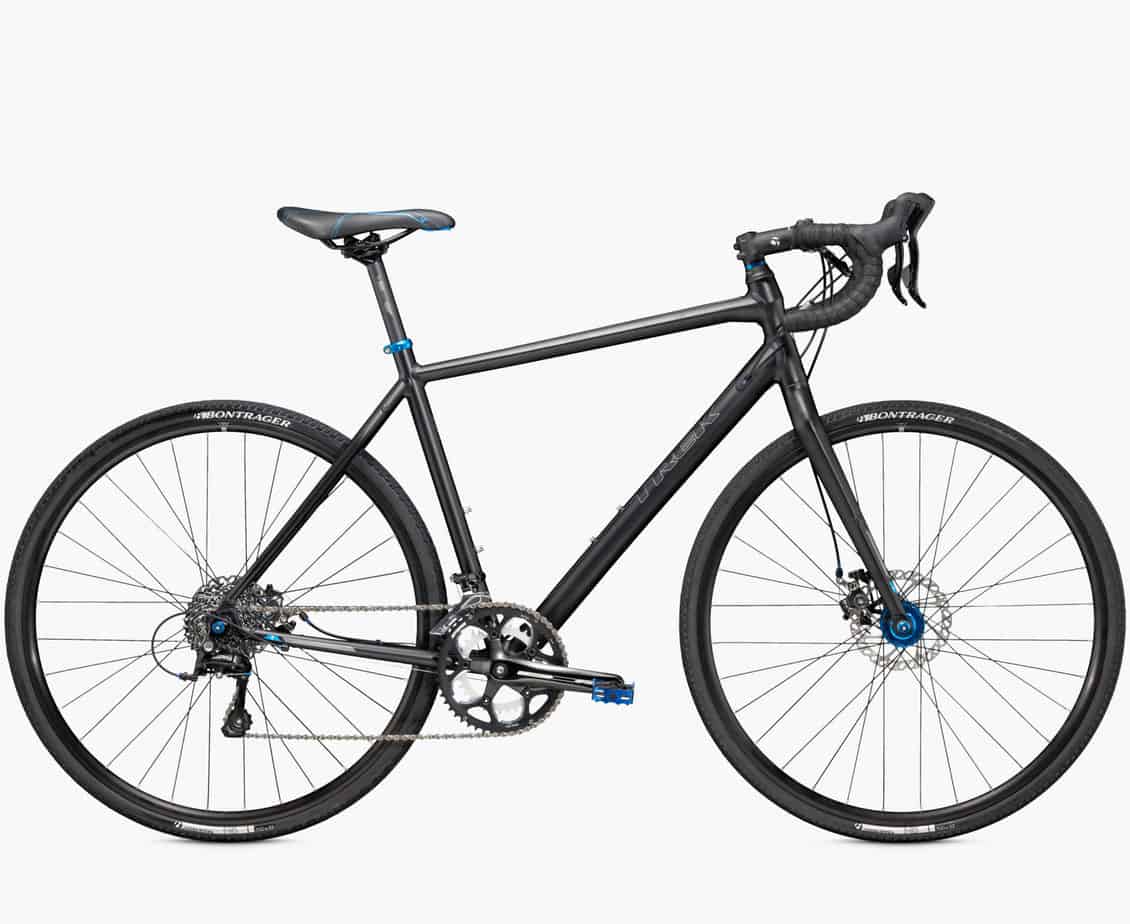 Trek offers a do-it-all machine with a lightweight aluminum frame and carbon fork, making it equally equipped for breezing along paved roads or bombing down dirt.
At this price point, it's common to find a Shimano Sora drivetrain (you can see why Fuji wins for overall value) and Hayes mechanical disc brakes.
The CrossRip's wheels are tubeless ready, should you want to run lower tire pressures and commuters will welcome the fender and rack mounts.
Cannondale CAADX Tiagra Disc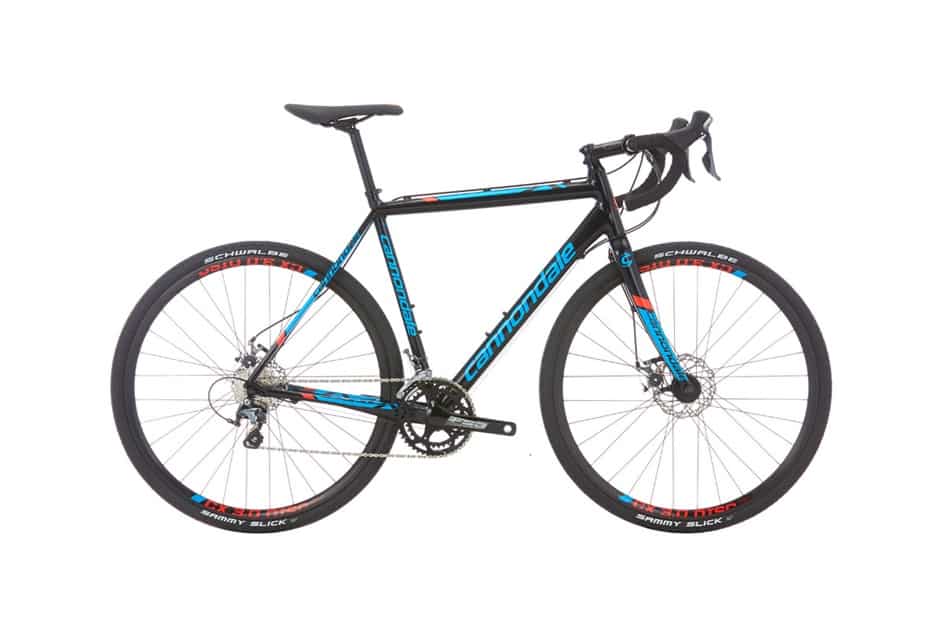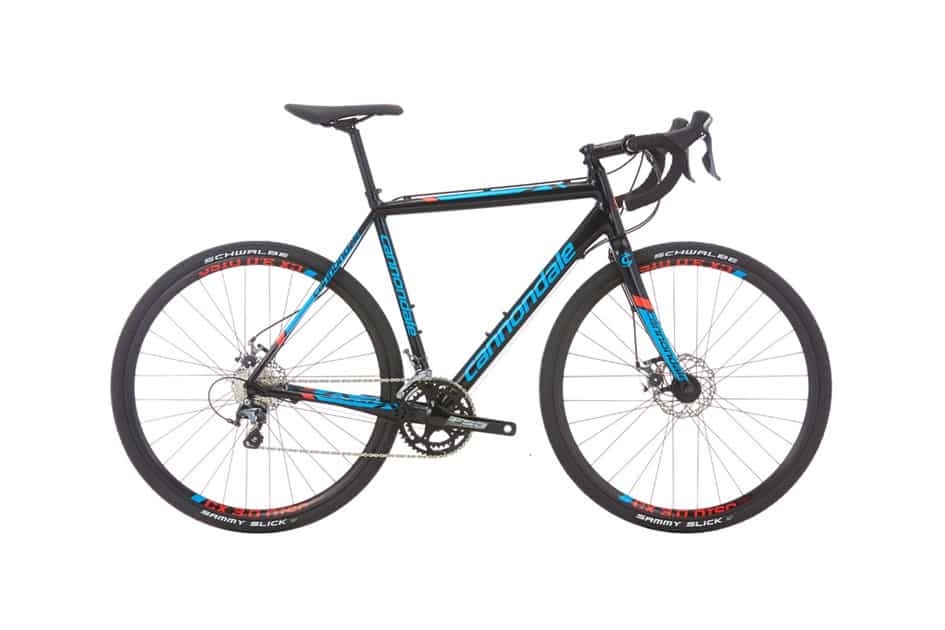 One of the best frame values comes from Cannondale who welds their frame not once, but twice to ensure its stiffness, durability and strength beats any other comparable aluminum frame on the market.
For added comfort and a smoother ride, Cannondale uses its trademark SAVE Stays to provide the frame's lateral stiffness. It's easy to see why the CAADX is one of the best cyclocross bikes under $1,500. It's certainly one of the most comfortable bikes we tested, probably due to its relaxed frame geometry, which provides a comfortable platform for long gravel grinders, winter training or commutes.
Most Versatile Bike
Surly Cross-Check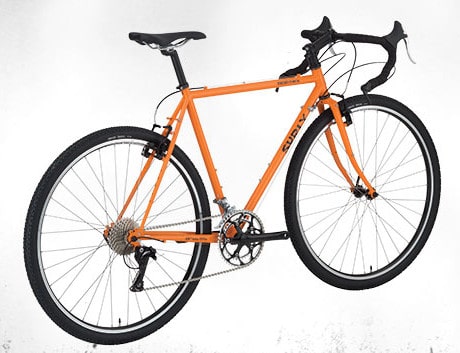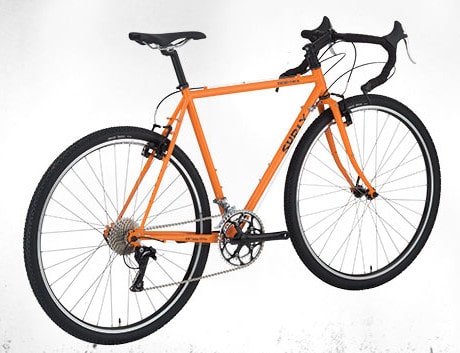 There's a reason the Cross-Check is featured in Surly's line-up year-after-year. It all about limitless possibilities: commuter, road, cyclocross, touring bike, single-speed or fixed gear.
You dream it and this bike makes it happen. The cromoly steel frame adds to the comfort and durability with mounts for fenders or racks.
It's built to work with a variety of components and to work with any number of tire widths (up to 42mm). Stock, it comes 10-speed with cantilever brakes and bar-end shifters, but this is just the starting point.
Want to start with a blank canvas? We'd suggest picking up a Surly Cross-Check frame and building it up to your liking.
The best women's specific cross bike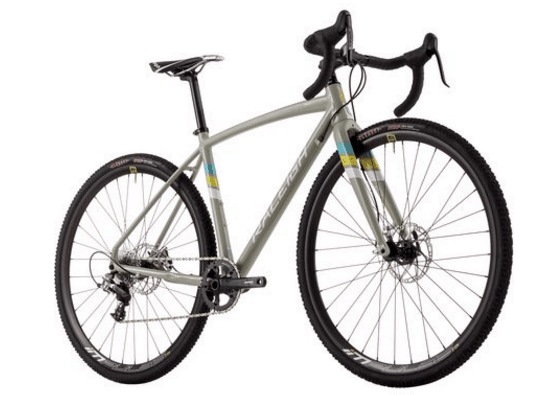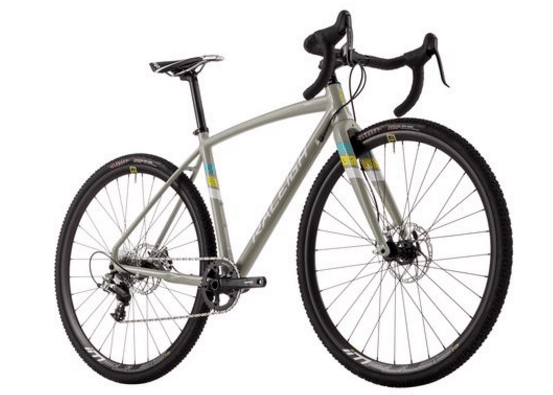 The RX 2.0, the RXW have very similar builds, but the RX 2.0 is designed to accommodate riders up to 6'5″ (52-62) and the RXW comes with a shorter stem, narrower handlebars and a geometry for riders down to 5 feet tall (48-56). The major difference between the two models is the gearing: The RX 2.0 has a more race-oriented 38 tooth chainring, whereas the RXW is more climbing friendly with a 42 tooth ring. A light-weight aluminum frame and 11-speed SRAM Rival drivetrain make this an awesome companion for long days crushing gravel or for saddling up for a cross race.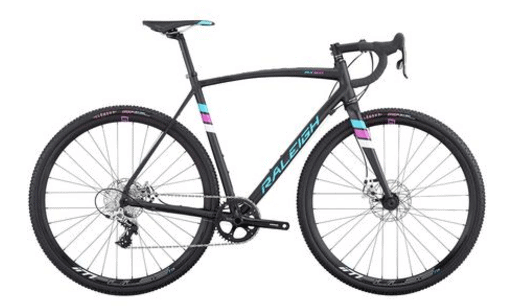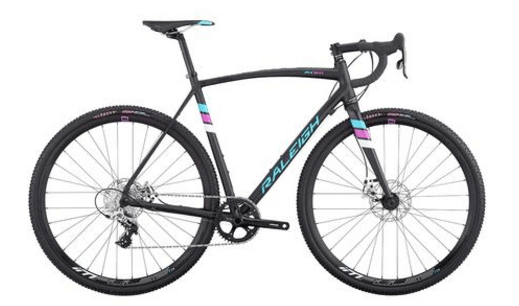 The Best Cyclocross Frames
Want to save some money up front? If you're upgrading and already have a decent drivetrain, consider just buying a new frame. This tactic can help you score a better bike for less.
Built with a "fire road geometry" the RLT is built for comfort and stability over rough terrain and is an equally suited for a gravel grinder as it is a cross race. A replaceable derailleur hanger adds an additional perk.
As close to custom as you'll get at this pricepoint, Van Dessel is a reliable brand that's operated out of the US. The Aloomintor delivers a disc-ready frame with an ultra-light Easton Carbon fork.
If you can afford to spend a little more, opt for the Aloominator as a complete build which scores you a race-ready ride with an Ultegra drivetrain.
It's pink and designed by cross goddess Katie Compton. Need we say more?
Specialized Crux E5 Disk Frameset
Available in 7 sizes and a wild blue, pink and yellow color-scheme, this bike is sure to turn heads.
The Best Cyclocross Bike For the Money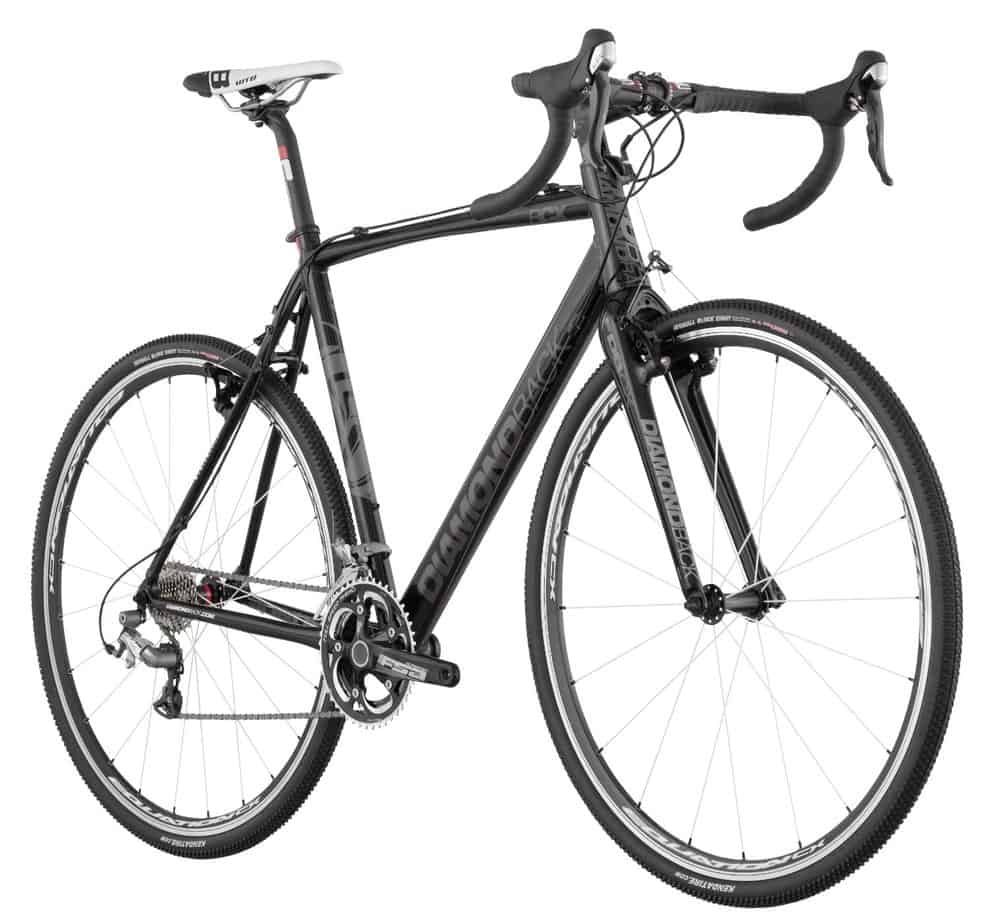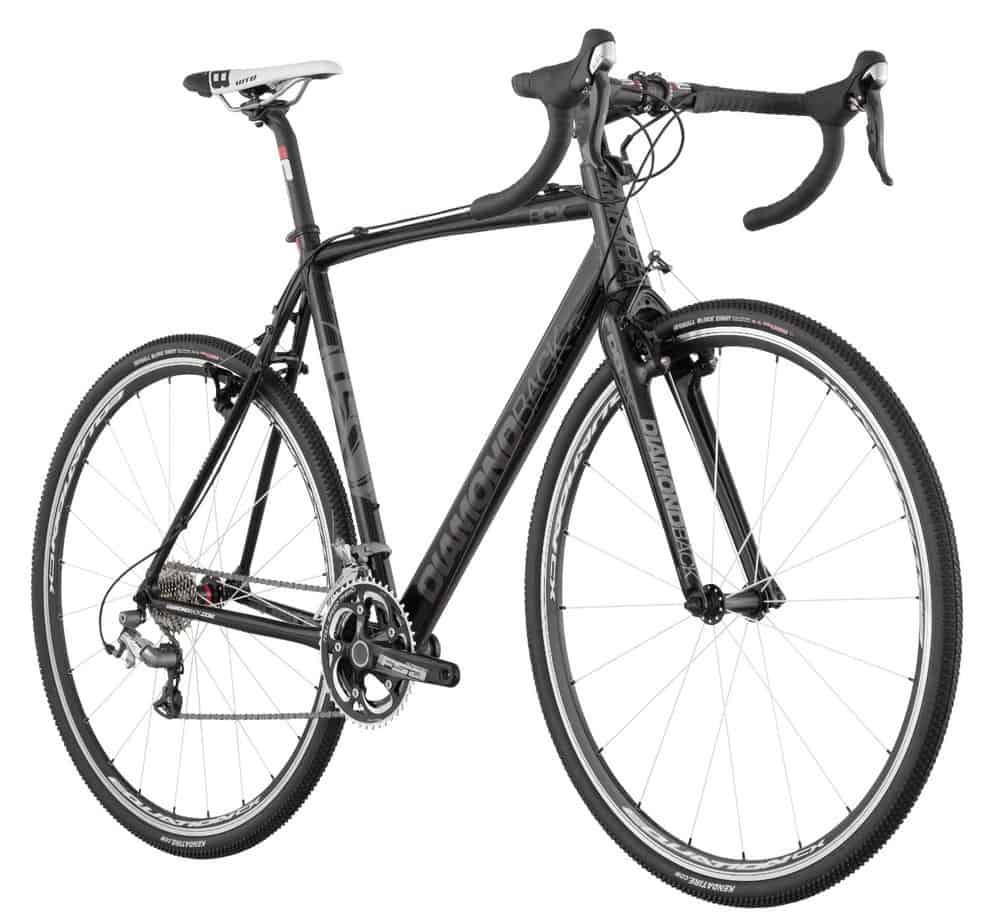 Some of the best cyclocross bikes under $1,500 are older models, which have prices slashed in order to make room for newer ones.
We recommend shopping around for older models, where you can sometimes find great values on close-out bikes and frames.
For instance, right now the highly rated [easyazon_link identifier="B00AZFIA20″ locale="US" tag="newcyclinghacks-20″]Diamondback Steilacoom RCX[/easyazon_link], a discontinued cyclocross bike, can be had for just over $1,000 and that's for a complete 105 drivetrain.
Further Reading
How to find the right size bike and do your own bike fit. 
Related: Today's Best Bike Deals
Related: How to Choose the Best Gravel Bike for Your Next Adventure
Want even more cycling hacks or to connect with a community of like-minded cyclists? Join us in our free Facebook Group.