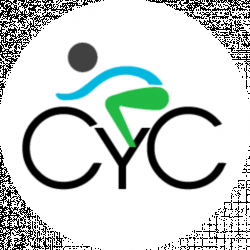 Latest posts by Cycling Hacks Team
(see all)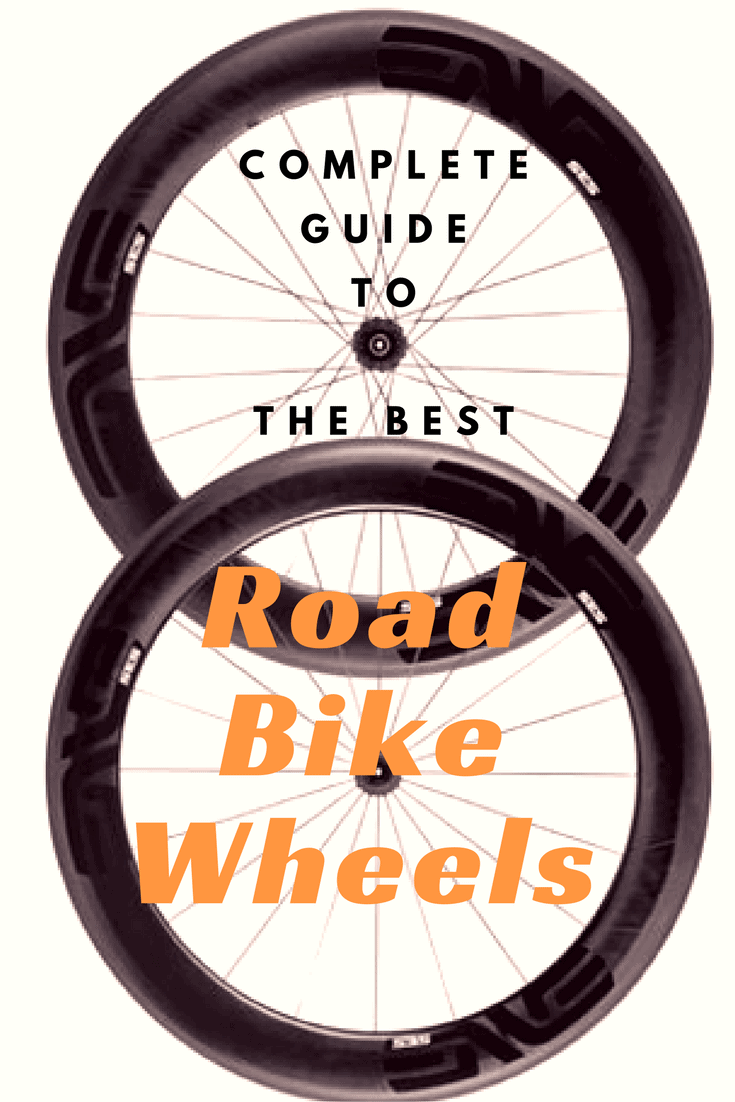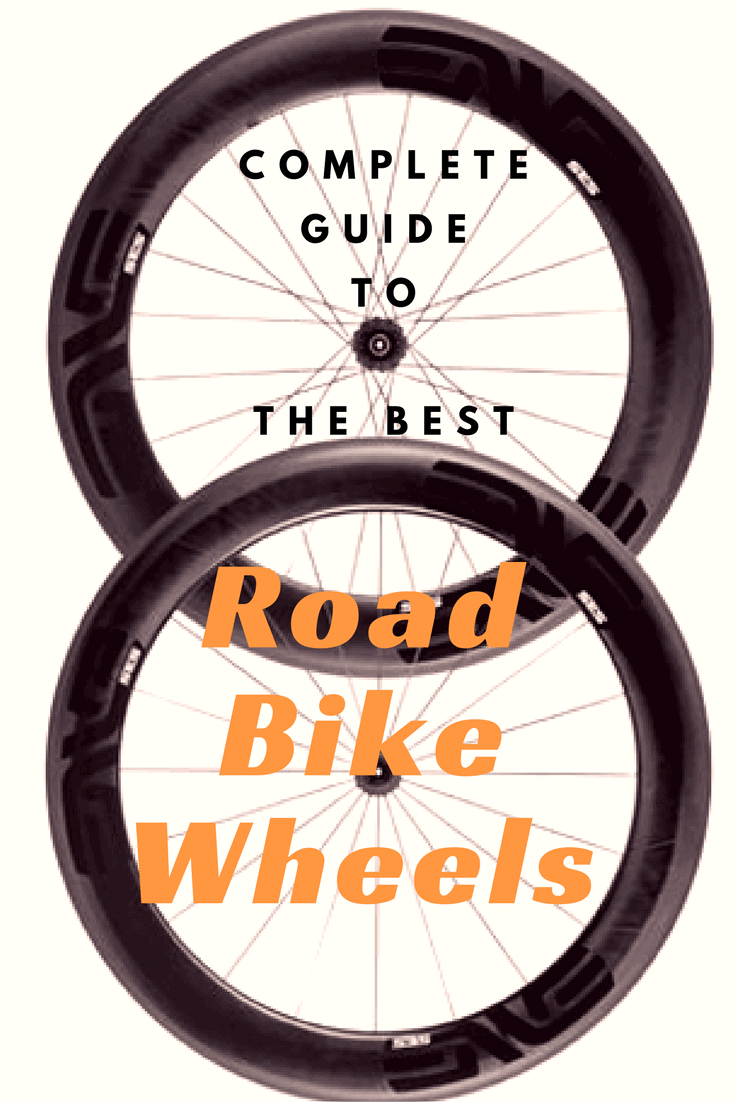 Eddie Merckx said it's better to ride up grades than to buy upgrades, but if you're looking for an instant performance boost, a new wheelset is your best bet. Use this guide as your cheat sheet to navigate different wheel materials, decide on rim depth and width and pair the best road bike wheels with your terrain and cycling goals.
The Anatomy of a Bike Wheel
Hubs: Bike wheels rotate on the hubs, which are the central part of the wheel. The axle and bearings make this possible.
Bearings: These allow the hubs to rotate on the axle. Look for wheels with cartridge bearings (found in most popular wheels) because they don't require maintenance and are easy to install. If you have some extra cash, consider ceramic bearings, which are lighter and faster.
Spokes: Provide support to the rim and overall tension to the wheel. They come in a round shape or shapes that are more aero (flat and bladed).
Nipples: The small nuts found at the end of spokes. Aluminum nipples are common, which are light and won't add much weight to the overall wheel.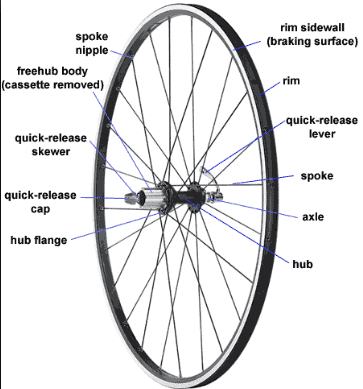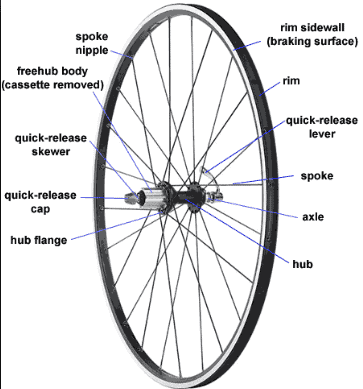 All of these components come together to create tension in the wheel. A well-built wheels has a high tension that's evenly distributed. Once we add our weight to the wheel, the tension decreases. This is why the chance of loosening or breaking a spoke increases when you hit a pothole, there's temporarily less tension in the wheel. Higher, even tension helps the wheel stay true.
Beginner tip: Even the best wheels should be trued after the first hundred or so miles of riding.
Rims
Before even considering what brand or materials you want in a wheel, first consider what rim is best for your riding style. Rims not only contribute to the overall rotating weight, but also play a factor in the responsiveness of the wheel's braking and aerodynamics.
Rims with a 25mm depth or less are considered shallow. Because of the strength to weight ratio, a 25mm wheel is an excellent multi-purpose wheel. You'll find many entry-level wheels at this depth, as well as pricey, super light carbon fiber rims, which are an excellent pair of hoops for climbing because of their strength to weight ratio (especially if they're carbon fiber wheels).
For more aerodynamic gains, you may want to consider a mid-sized rim, which is 40mm or less. You'll still get a nice strength to weight ratio, but reap more aerodynamic benefits. These are still solid for climbing, but will give you more of an advantage on the flats because of their more aero profile.
Again, these are a great all-around wheel and the perfect compromise for everyday riding. A 30mm carbon rim is a lightweight, aerodynamic wheel that you won't have to worry about being blown around in crosswinds. You'll find some suggestions for the best aero wheel for the money below.
On the extreme end is a deep rim, which is anything over 40mm. These rims are designed to cut through wind and give you the feeling of flying on the flats. As wheel technology continues to improve, manufacturers offer deeper rims that are also perform well on climbs. One downside to only having a pair of deep rims is that they can be tough to control on windy days, especially with cross winds.
Carbon vs. Aluminum Wheels
The pros are winning races on carbon fiber wheels, but are they really necessary for amateurs riders and racers?
If you're looking for inexpensive, lightweight wheels, aluminum will be lighter and better priced than carbon fiber. However, if you have the money to spend, carbon fiber wheels can be found that are stupid light, incredibly stiff and responsive and will improve the road feel on bumpy or rough road surfaces.
For climbing wheels, they can't be beat. They also look pretty badass. Check out my recommendations below to find the best carbon wheelset for the money.
If you can only have one wheelset, however, I would suggest a set of aluminum rims:
Aluminum is more bombproof than carbon. Carbon is very strong, but in the event of a crash, excess force or overheating of the braking surface (which is more of an issue with older wheels), can all compromise the integrity of carbon fiber. An aluminum rim can be bent back (at least enough to get you home), but carbon fiber wheels are pretty much a loss after sustaining any damage.
For wet rides, aluminum wheels provide better braking than carbon (see below). For winter or trainer rides, you'll want to have a set of aluminum wheels.
Pro tip: If carbon is in your wheelhouse, hang on to the aluminum wheels that came with your bike. They're still a great choice for foul weather rides, the trainer or as a backup wheel.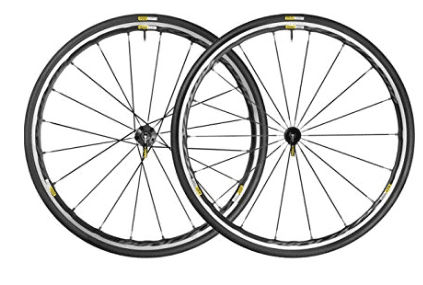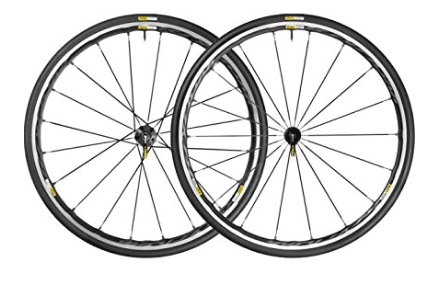 Should you buy cheap Chinese carbon wheels?
When you investigate this topic, you'll find a mixture of reviews, but consider this: If you're flying down a hill, do you want to be supported by a pair of name brand, heavily tested and reviewed carbon wheels or an unknown, untested pair of wheels that you saved a bunch of money on?
I feel the same way about used carbon fiber wheels. Unless you know exactly how they were ridden previously, save yourself from potential problems and save up for a new set of carbon wheels. For more on this, check out Cycling Weekly's take as well as this Reddit thread.
Braking Surfaces
Aluminum braking surfaces tend to offer smoother braking and have a more consistent, flat braking surface that allows for greater friction. Carbon fiber isn't necessarily bad, and technology continues to improve, but because carbon fiber is a slicker material, braking takes longer, as these rims aren't as responsive.
If you choose to go with a carbon rim, you'll need to swap out your brake pads for carbon-specific ones.
Types of Wheels: Clinchers vs Tubeless vs Tubulars
Clinchers
This is the popular bike rim that comes standard on most new bikes. The rims are hooked to seat a tire and tube in place. 
Pros: Quick and easy to change a tube or change the tire itself, making it a highly versatile wheel with a low learning curve for new riders. Cheaper option. 
Cons: These wheels are often heavier and require higher tire pressures to avoid a pinch flat. This can negatively effect ride quality. 


Tubeless
Technically clinchers, but the tire and rim are designed to have an airtight seal. There's no inner tube. Instead, the tire is coated with a sealant and forms an airtight seal against the rim. Then they are injected with air and sealant. The sealant helps to seal any punctures.
Pros: Tubeless wheels can be set up to be very light and they have a lower rolling resistance than clinchers. They have the ability to run lower tire pressures and are more puncture resistant (small punctures are self-sealing).
Because there's no tube, you don't have to worry about pinch flats, which is a major bonus if you're doing any riding on gravel or dirt. This is why they're ideal wheels for cyclocross and mountain bikes.
Cons: Can be a pain to set up initially and the fit between the tire and rim can be inconsistent. A poor seal can make it difficult to inflate a tire or the tire can "burp" air on an uneven surface. The tire must stay inflated with air or you risk breaking the seal.
Tubular
Tubulars consist of an inner tube that's sewn into the tire and then the tire is glued on. These wheels have a soft, airy ride feel. They corner well and are incredibly light and fast. If you're looking for the lightest set-up, this is it, so it's easy to see why they're favored by pros.
But without a support car, you're out of luck with a flat because the tube needs to be re-glued. These wheels are expensive to purchase and repair and glueing them can be a headache.
For the average rider, these are too much of a hassle and expense. Consider using them for a cyclocross race, but otherwise I'd suggest sticking to clinchers and tubeless.
More Cowbell for Less Cash: the Best Cyclocross Bikes Under $1,500
Width Matters: The Case for Wider Wheels and Tires
It's hard to talk about wheels without mentioning width. With so many experts chanting "wider is better" I agree that it's time to consider wider rims and tires.  Tires are getting wider with 25 and 28mm quickly becoming the new norm over 23mm. Bike companies are following suit by introducing wider rims that accommodate disc brakes.
Why go wide? First off, wider rims and tires (the two must go hand-in-hand) tend to be stronger and stiffer and also have less rolling resistance. For now, many bikes will only fit a tire up to 25mm, so check the specs of your bike before upgrading.
When Velonews conducted extensive testing using wider tires, they concluded that running wide tubeless tires with sealant was the most reliable choice and not only reduced the risk of punctures, but also created good rolling resistance. For those who can run lower tire pressures and wanted the fastest wheel/tire combo, they recommended using an open tubular.
For now, the tire width is still fairly limited on road bikes. If you're interested in going really wide, check out a gravel bike, which are essentially more comfort-oriented road bikes that are designed to be ridden on gnarly surfaces and even light single track.
Related: How to Choose the Best Gravel Bike for Your Next Adventure
Weight vs. Aerodynamics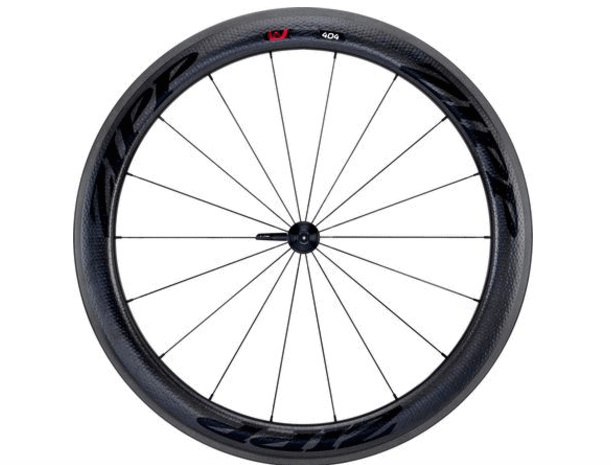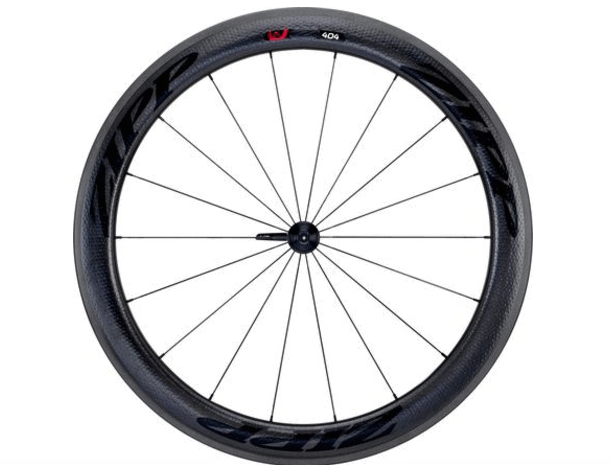 When looking for the best road bike wheels, should you be more concerned with weight or aerodynamics? The answer is still a bit fuzzy. Kevin Quan's response in Cyclist regarding this questions was "'My ex-colleagues at Cervélo did a lot of testing and calculations to answer this question. They discovered that aero gains trump weight loss for anything up to around a 5% slope for the average recreational rider and an 8% slope for a pro."
We know that lighter wheels are easier to accelerate and this is especially important when you consider just how many times over the course of a ride you decelerate and accelerate. On the flipside, a deep dish aerodynamic wheel makes it easier to maintain a certain speed.
Instead of buying two sets of wheels, many companies are introducing all-around wheels that are both light and aerodynamic. Wheels like the Zipp 303 Firecrest carbon clincher and Zipp's 404 Firecrest are designed to sit in that sweet spot.
Hand vs Machine Built Wheels
Custom hand built wheels are appealing because you're able to buy exactly what you want. This means choosing everything from specific spoke numbers and rims to deciding on nipple colors. Like ordering a custom bike, hand built wheels can perfectly accommodate your weight and goals as a rider. You can order wheels that ride exactly the way you want them to. Nothing can replace a human perfectly tensioning the spokes and making fine adjustments and many will argue that custom built are the best road bike wheels.
One of the major downsides of custom wheel builds is cost. Not only do you pay for the labor, but ordering parts in bulk (as mass producers do), cuts down on the cost of mass produced, machine built, wheels significantly. When mass produced wheels break, however, it can be difficult and very costly to order replacement parts, whereas a pair of custom wheels can go through several different rims in a lifetime because it's much easier to swap in a new part.
Some manufacturers like Enve and Zipp offer top-of-the-line wheels that are machine built and hand finished.
How to Find the Best Road Bike Wheels for Your Bike
First, answer these 5 questions and then check out my picks below for the best road bike wheels:
Get clear on how you'll use the wheels and what your cycling goals are
Decide what depth and width rims are right for that goal
Do you want a carbon fiber wheel or aluminum?
Will you run clinchers, tubeless or tubulars?
Finally, ensure that what you've chosen is compatible with your bike frame and brakes
The Best All-Around Wheels
Best Beginner Wheel Upgrade
A wheel upgrade is arguably the most noticeable upgrade you can make. Since new wheels can be an expensive proposition, upgrading to an aluminum wheel like the Ksyrium can provide a noticeable difference at a fraction of the price. Many would argue that they're the best road bike wheels under $1,000.
1760 grams

Rim Depth: 24 / 26 mm

Rim Width: [internal] 17 mm, [front external] 21.5 mm, [rear external] 21.7 mm
Best price: Find current price and sales on Amazon
Mavic Ksyrium Elite Road Wheelset | Amazon
With a great combination of price, performance and durability, it has long been the go for most riders, whether as an "upgrade" wheel for newer riders looking for a performance gain over the OE wheels that came on their bike, or as a bombproof and reasonably light "training" wheel for more experienced riders, the Ksyrium Elite has delivered the goods for years now, and developed a solid following.
Buy at Amazon.com
We earn a commission if you click this link and make a purchase at no additional cost to you.
Heavier, power-oriented riders will love the stiff, yet responsive ride provided by Mavic's Ksyrium Pros. They're snappy for climbing and a good all-around wheelset. Wider than their previous models, these wheels, however, aren't tubeless ready. 25mm Yksion Pro tires are included.  
2100g

Rim Depth: [front] 24 mm, [rear] 26 mm

Rim Width: [internal] 17 mm
Current Best Price: Find current price and sales on Amazon
Best Carbon Aero Clinchers

Easton's new "Fantom" shaped wheels feature a bullet-shaped rim that helps reduce drag, so much so that Easton claims you'll save 14 seconds over a 40k course. They also handle crosswinds better than other aero carbon wheels.
1580g (pair)
Rim Depth 55mm
Rim Width [external] 28 mm, [internal] 19 mm
Best Price: Find price on Front Wheel  and rear wheel on Amazon
Zipp 404 Firecrest
Zipp set the bar for carbon aero clinchers in 2010 and has been making consistent improvements ever since. Though the rims haven't changed a great deal, braking downhill and in wet conditions has improved with each model. Zipps used to be a coveted wheelset, due to the steep price. Fortunately as technology advances and competitors emerge, Zipp has finally dropped the price of the Zipp 404s, making them a great value for a time-tested set of wheels.
1505 grams
58mm rim depth
25.34 mm rim width
Find the lowest price at Competitive Cyclist (wheelset)
Best Climbing Wheels
ENVE SES 2.2 Clincher Wheelset
Offering featherlight wheels with one of the highest strength to weight ratios in the industry, Enve is a favorite with pro tour teams. Stiff and responsive, yet comfortable, Enve's SES 2.2 Clinchers will make you look forward to the times when the road turns up.
1400 grams
Rim Depth 25mm
Rim Width [internal] 18.5 mm, [external] 27 mm
Best Price: Shop at Competitive Cyclist (wheelset)
Mavic Ksyrium Pro Carbon SL C Clincher Wheelset
Fast and responsive, these wheels are stiff and quick to accelerate. With a claimed 48% reduction in stopping power versus other carbon rims, Mavic's wheels are also dependable descenders (not something all carbon wheels can claim). Mavic took their sweet time to introduce carbon, but the wait was well worth it.
2150 grams
rim depth 25mm
rim width [internal] 17 mm
Best Price: Shop at Competitive Cyclist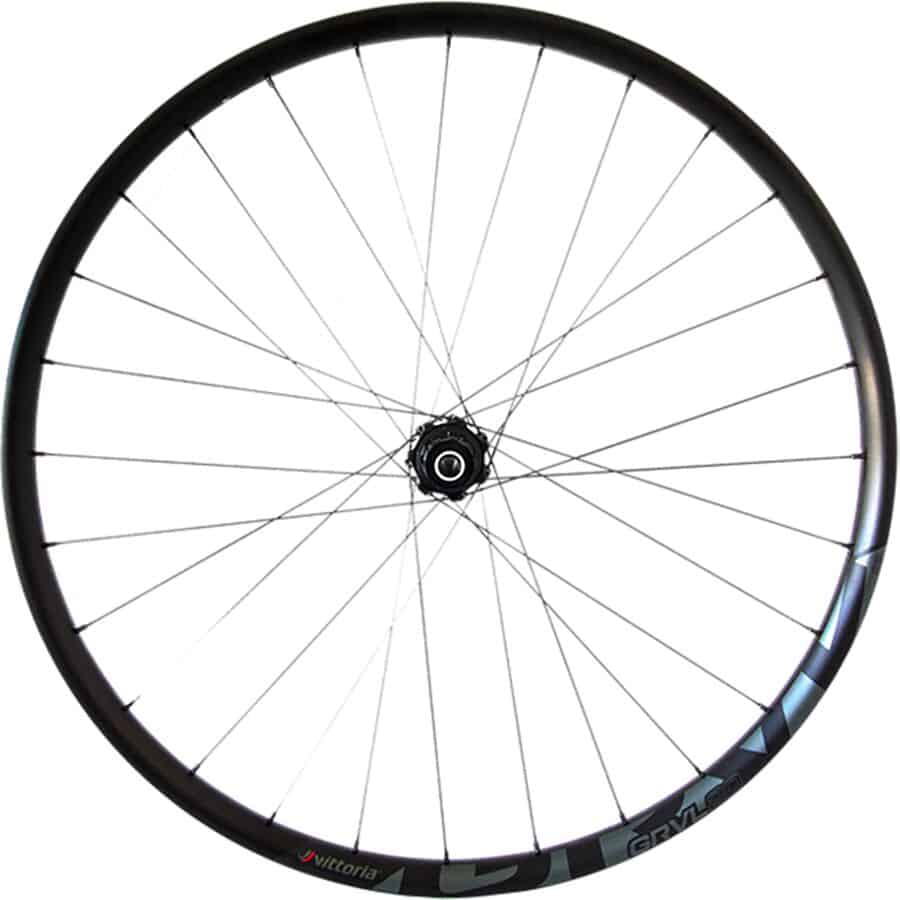 Best Tubeless Wheels 
Reynolds Attack Carbon Wheelset
A 25mm width and 29mm depth rim increases efficiency, contributing to the light and fast profile of the Attack. The CTg brake track withstands higher braking temperatures.
1510 grams
29 mm rim depth
[external] 25 mm, [internal] 17 mm
Best Price: Shop at Competitive Cyclist
Stan's Notubes Grail Pro disc Wheelset  (Aluminum)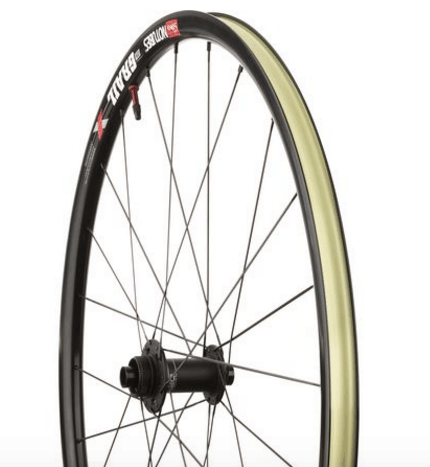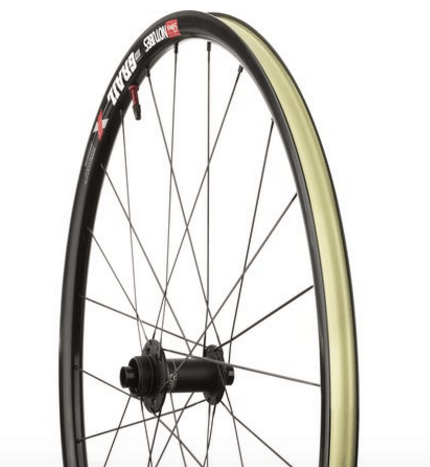 Ideal for road, cross or gravel, these aluminum rims can handle tire pressures 30% lower than traditional clinchers.
1610 grams
24.5mm rim width
rim depth [internal] 20.3 mm, [external] 24.1 mm
Best Price: Shop at Competitive Cyclist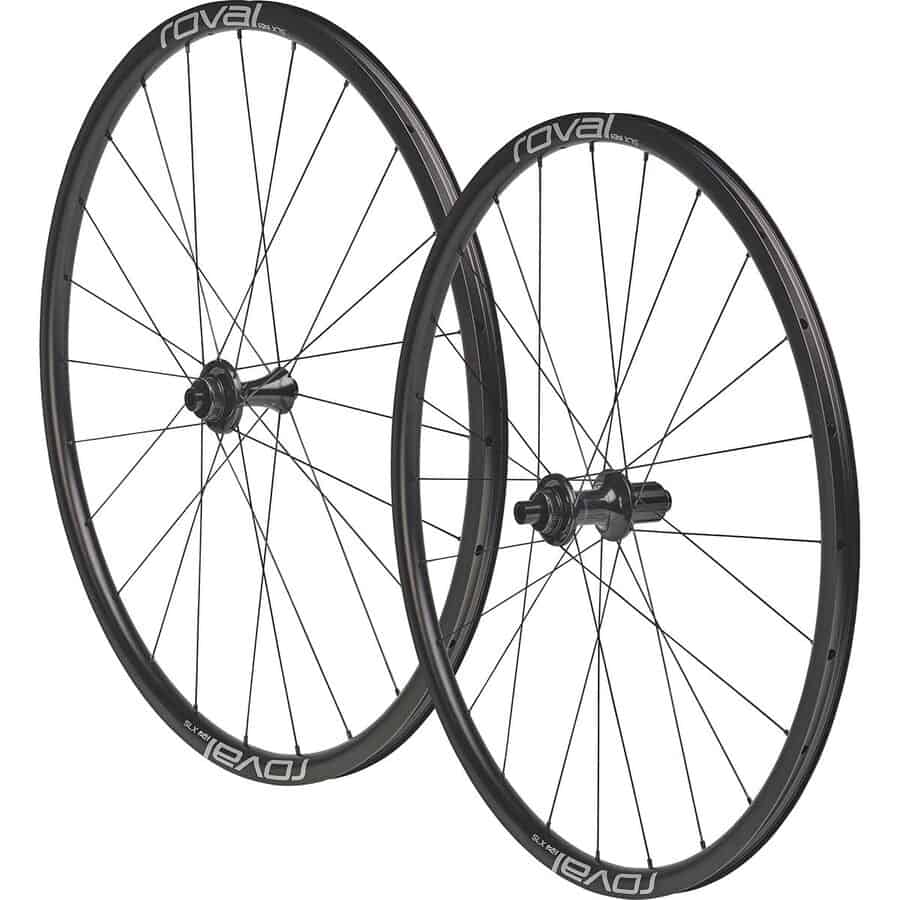 A few more wheelsets to consider:
Zipp 303 Firecrest Carbon Clincher