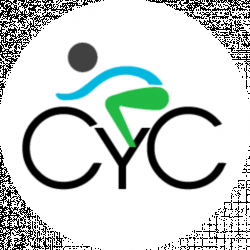 Latest posts by Cycling Hacks Team
(see all)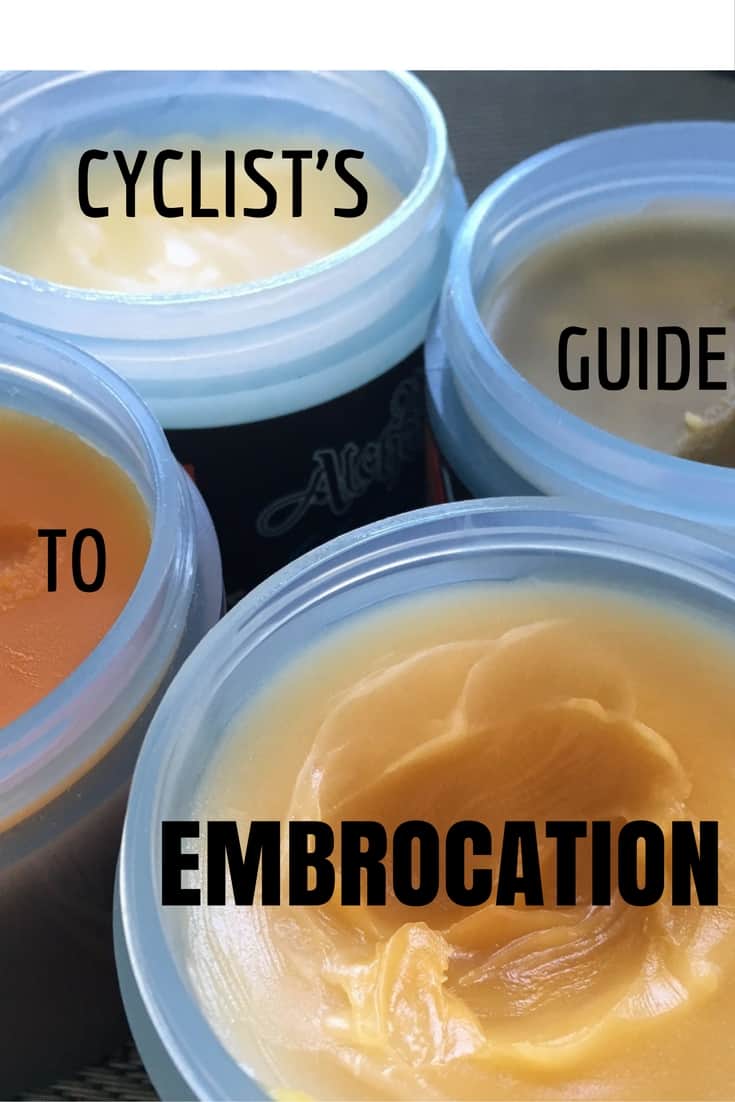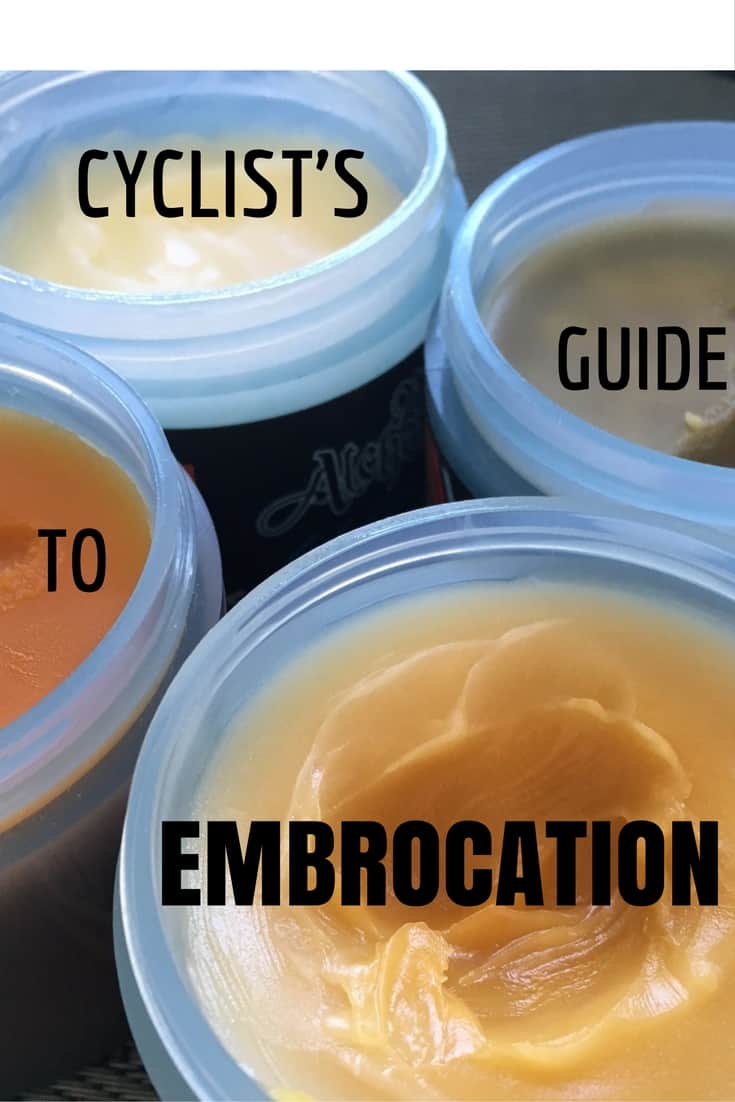 Fair-weather riders, listen up! Cyclists have long relied on a secret salve to help adapt to the changing seasons. Embrocation is the answer to those cool fall mornings when leg warmers are too toasty, but the thought of bare skin is goose bump inducing. Want to keep your legs happy as old man winter nips at your heels? Here's the lowdown on embrocation and reviews of a few of my favorites. 
Embrocation: A warming balm or salve that's rubbed into the legs.
It works to stimulate blood vessels and shuttle blood back into your legs, all the while producing a lovely, warming feeling. Different blends produce varying amounts of heat and some embro simply preps the legs, while other, thinker balms protect legs against the elements.
Embrocation isn't just for winter or cyclocross use. It's also the perfect way to pep up the legs on those 60-degree, windy and rainy days.
Most embro is made of plant-based formulas and capsaicin, the ingredient responsible for the burn in your burrito and the reason why some embro experts apply the balm with latex gloves.
Embrocation generally acts as a thin barrier against the wet and wind. It's not a miracle, however. If it's quite cold, fleece leg warmers are a better bet, as embrocation won't save you from frost bite. And, your legs may feel warm and tingly, but you still need to execute a proper warm up before a race. Embrocation is good, but it's not magic fairy dust.
How to apply embrocation
The most common spot for embrocation is on the legs, but embro fans also swear by its effectiveness at heating up the low back, feet, neck and shoulders and between the shoulder blades. After a few long days in the saddle, I've rubbed a medium heat blend into my low back to help ease any tension before a ride. Embrocation works its subtle magic for hours, but I've noticed that most take at least 30 minutes to turn on the heat initially.
Just be aware that it can leave an herbal odor, greasy film or a slight tint to your legs. If you plan to apply it underneath clothes, it's wise to spot-test it first. It also works best when applied to dry, clean skin and slides on like butter when the legs are freshly shaven.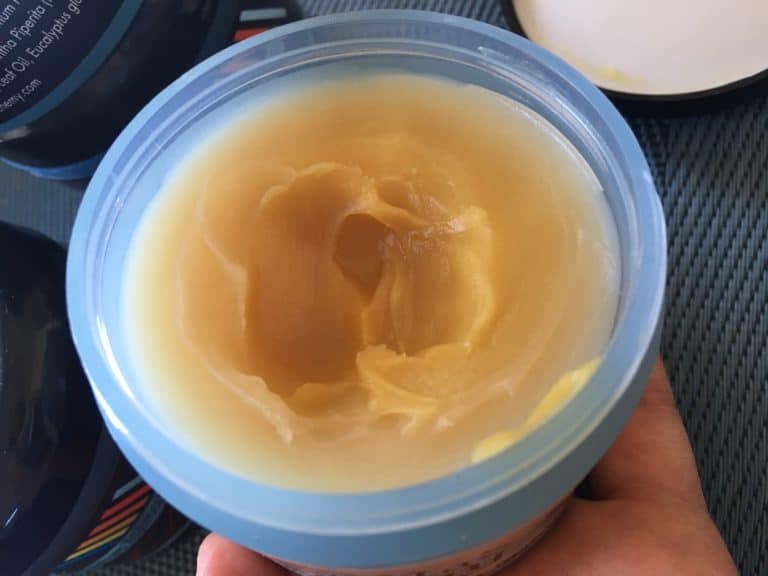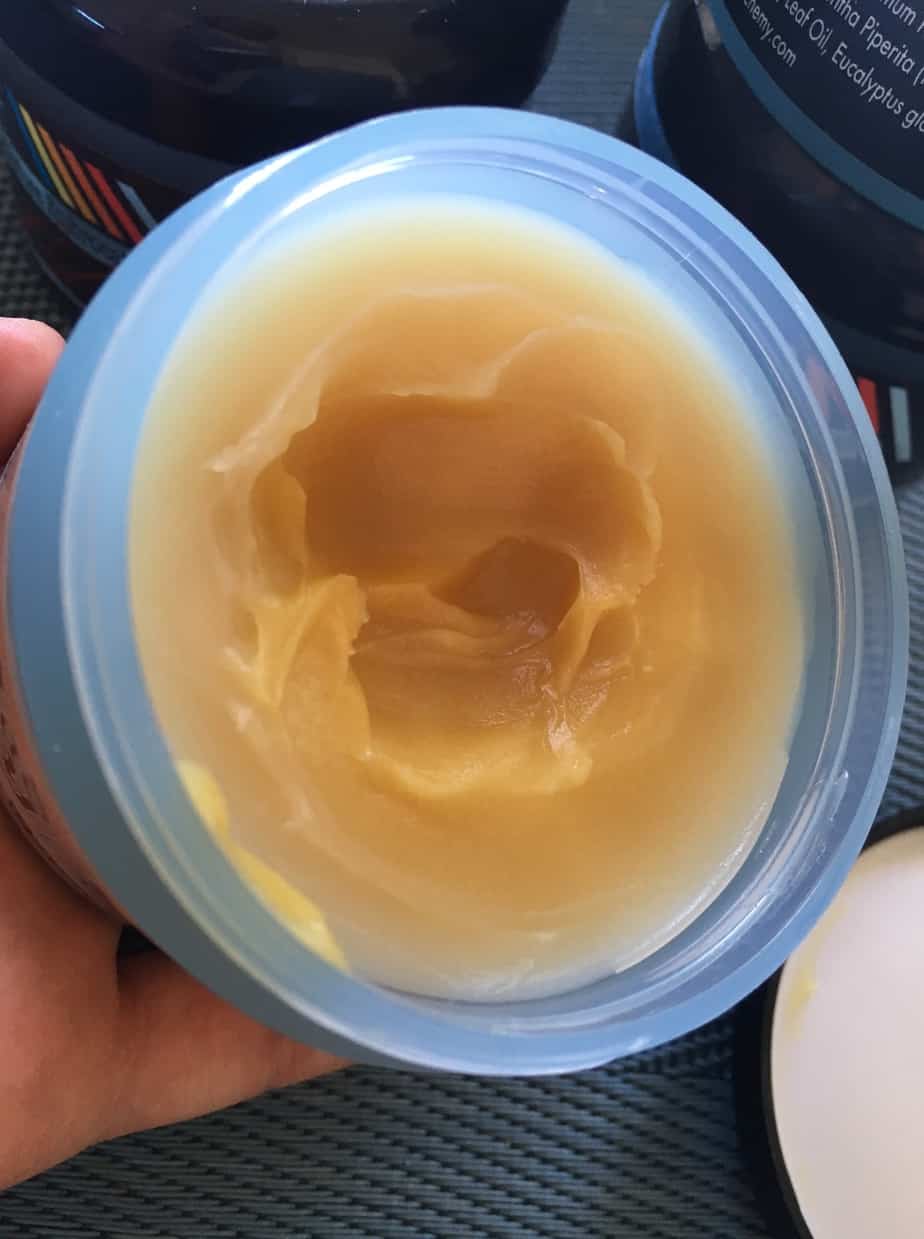 Kit up first and make sure any food or drink has landed in your back pockets, unless you like to munch on ride food that's muy caliente. And always apply chamois cream on first. Read this again if necessary. Never confuse the two tubs. You'll only make that mistake once, I promise.
Roll up the legs of your bibs, roll down your socks and use two fingers to remove a small amount of embrocation. Take your time to rub it into all the nooks and crannies. Channeling your inner massage therapist, give the tendons behind your knees some love and take five to 10 minutes to massage it into the muscle bellies. You can apply a second layer, but remember that less is more, so use sparingly. If you have any extra at the end, wipe it off.
Don't touch your face, eyes or crotch. Wash your hands with soap. If you're at a race and unable to wash, I highly suggest applying embrocation with latex gloves.

How to remove embrocation
After your ride or race, rub your legs with a baby wipe or soft towel. You can also try an embrocation-specific removal product like Mad Alchemy's Unbrocation Rinse or a general sport wash like Eurostyle Sports Wash. Hot water will turn up the heat, so use cool water and something slightly abrasive (shower puff or loofah) with dish soap and gently scrub the legs. You may have to do this a couple of times. Designate this as the embro removal device and use it for this sole purpose. Your legs may still be tingling post-shower. Embrace it. It's part of the experience.
Related: Get Muddy: 11 Reasons Why You Need a Cyclocross Bike
Embrocation recipe: Try this at home
It's possible to make your own salve at home using Vasoline and Ben Gay. You can tinker with the ratio until you get it right for the riding conditions. Here's another take on making your own embrocation.  
Dishing out the heat: Embrocation reviews
When choosing embrocation, I recommend going with one a little hotter than you think you'll need. Water will also intensify the heat. Here are some of my favorites, ranging from mild to hot.  
Sportique Get Going Cream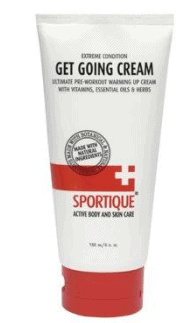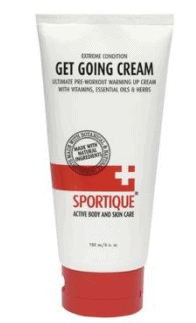 Get Going Cream is the perfect way to dip your toe into the embro water. It produces a subtle warming sensation, but nothing overpowering in the heat or scent department. It rubs right in and is a nice way to warm up muscles before those nippy morning rides. I've also applied it to my hands, neck and feet during the winter.
Rapha Winter Embrocation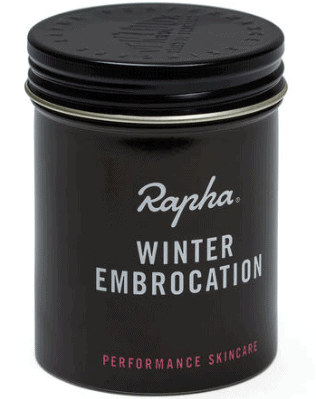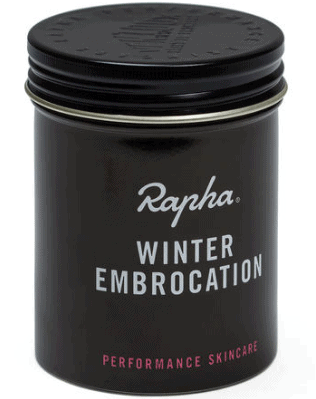 Open the metal tin and the earthy scent will transport you to a mountain top, inspiring your inner Contador or Quintana. There's a subtle heat and tingle, but nothing too intense. It's a bit pricey, but a little goes a long way.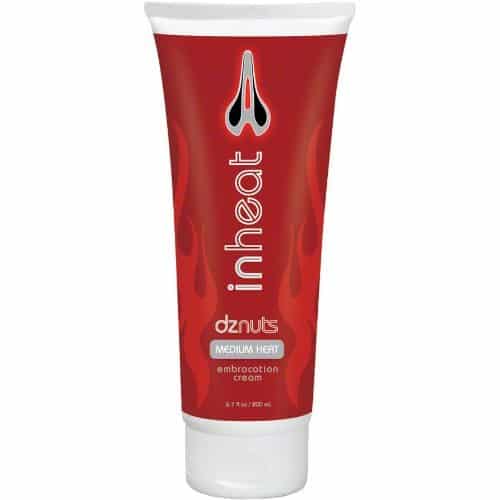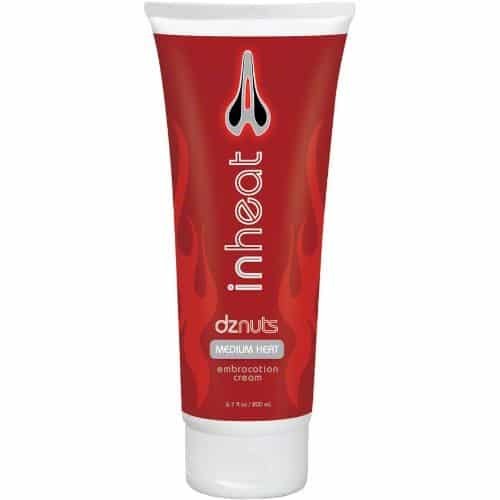 In-Heat applies like a cream, rubbing easily into the skin. There's a subtle, but not overpowering warmth to it and a mild scent. This is another good pick for embro-newbies. Another bonus is that it's quick and easy to remove post-ride. Looking to feel more of a burn? Try the DZ Nuts High-Heat.
Mad Alchemy Cold Weather Medium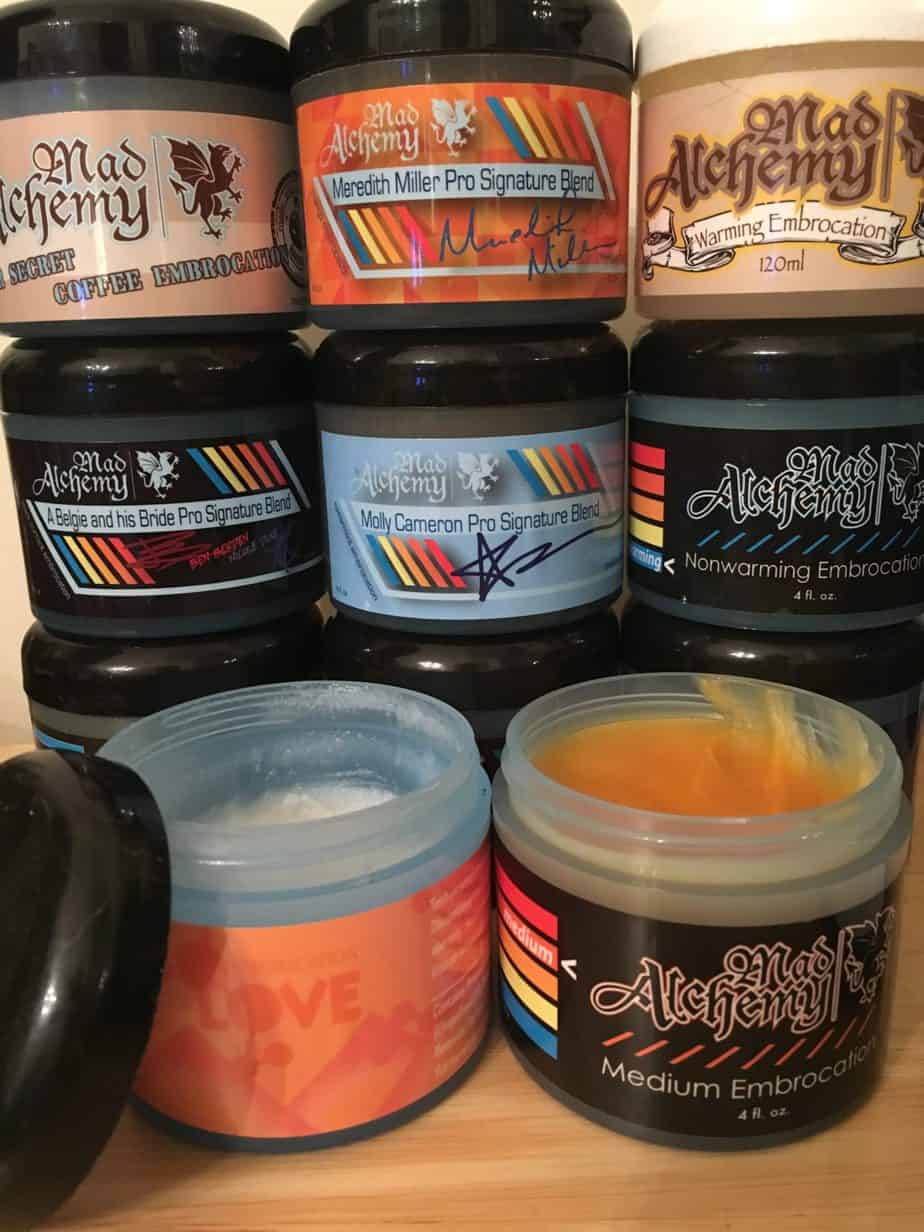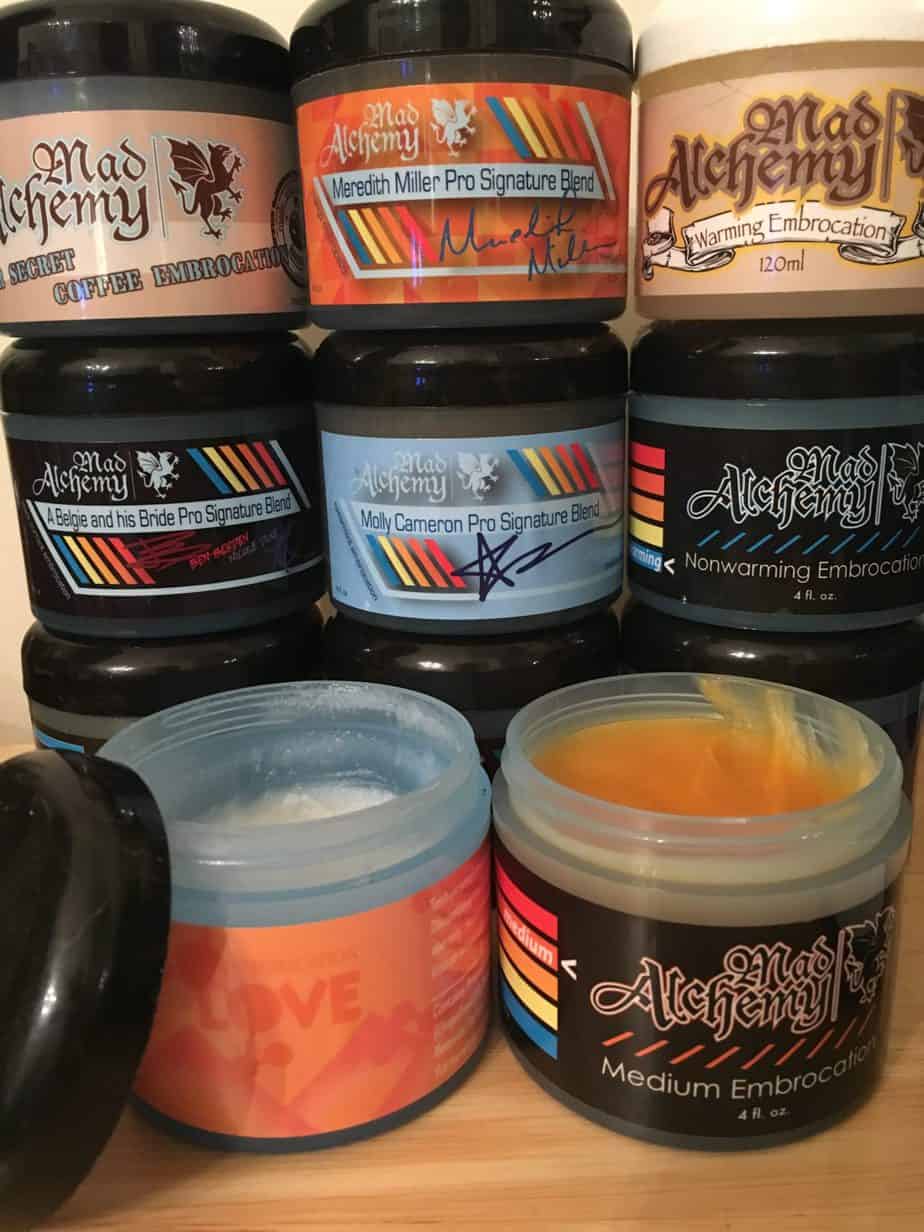 American maker of all things embrocation, Mad Alchemy has products to suit a variety of temperatures and desired levels of heat and tingle. Their medium is good place to start. It has a pleasant, spicy scent that warms the skin when temps fall below 60 degrees. Unlike the other embro picks above, Mad Alchemy's concoctions are heavier than a lotion and apply more like a paste. To me, this feels the most like a protective barrier. It also gives a nice shine to those pistons you worked so hard for. You can experiment with other scents too like Russian Tea, Gentlemen's Embrocation (mild), Madness Embrocation(for extreme cold) and Nonwarming Embrocation (for protection against the elements). 
Mad Alchemy Madness Hot Warming Embrocation | Amazon
Mad Alchemy uses natural, preservative-free ingredients like grapeseed and soybean oil and West African shea butter for skin protection and an unrivaled aroma. Mad Alchemy recommends avoiding contact with light-colored clothing as it may cause staining.
Buy at Amazon.com
We earn a commission if you click this link and make a purchase at no additional cost to you.
08/23/2022 12:03 am GMT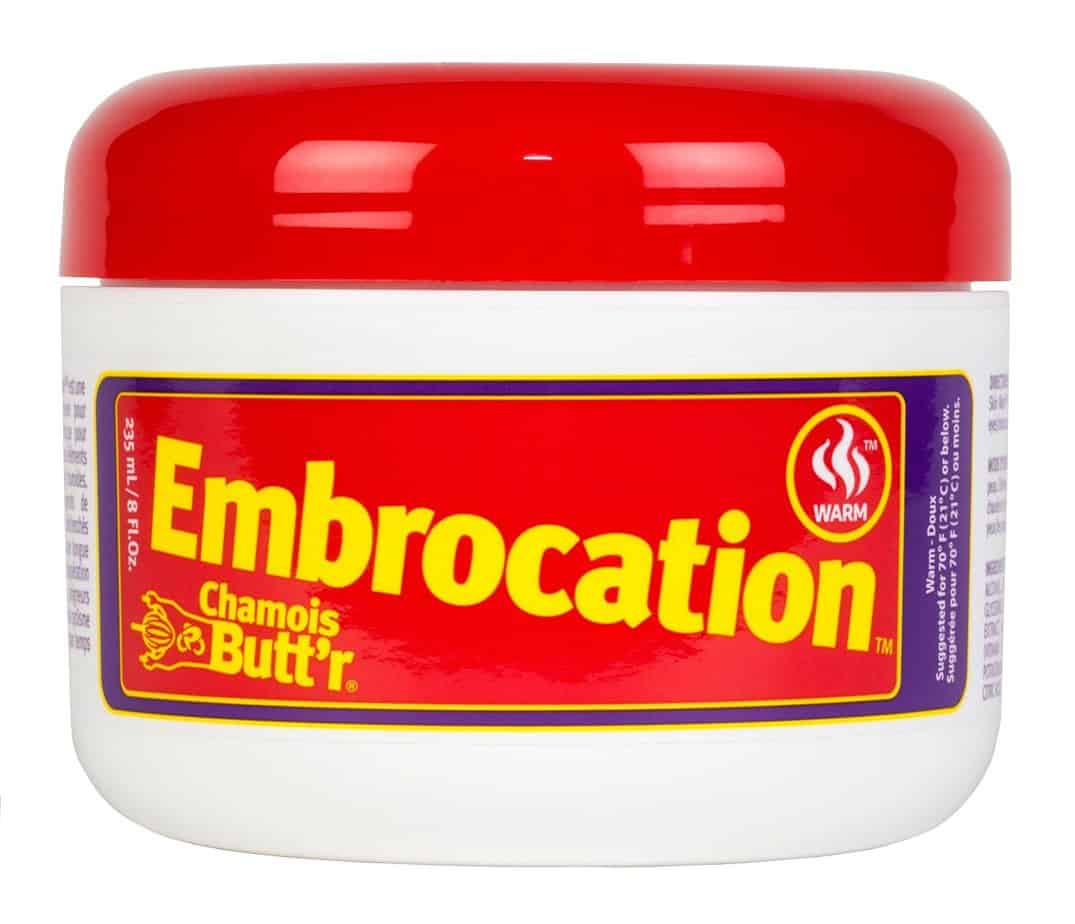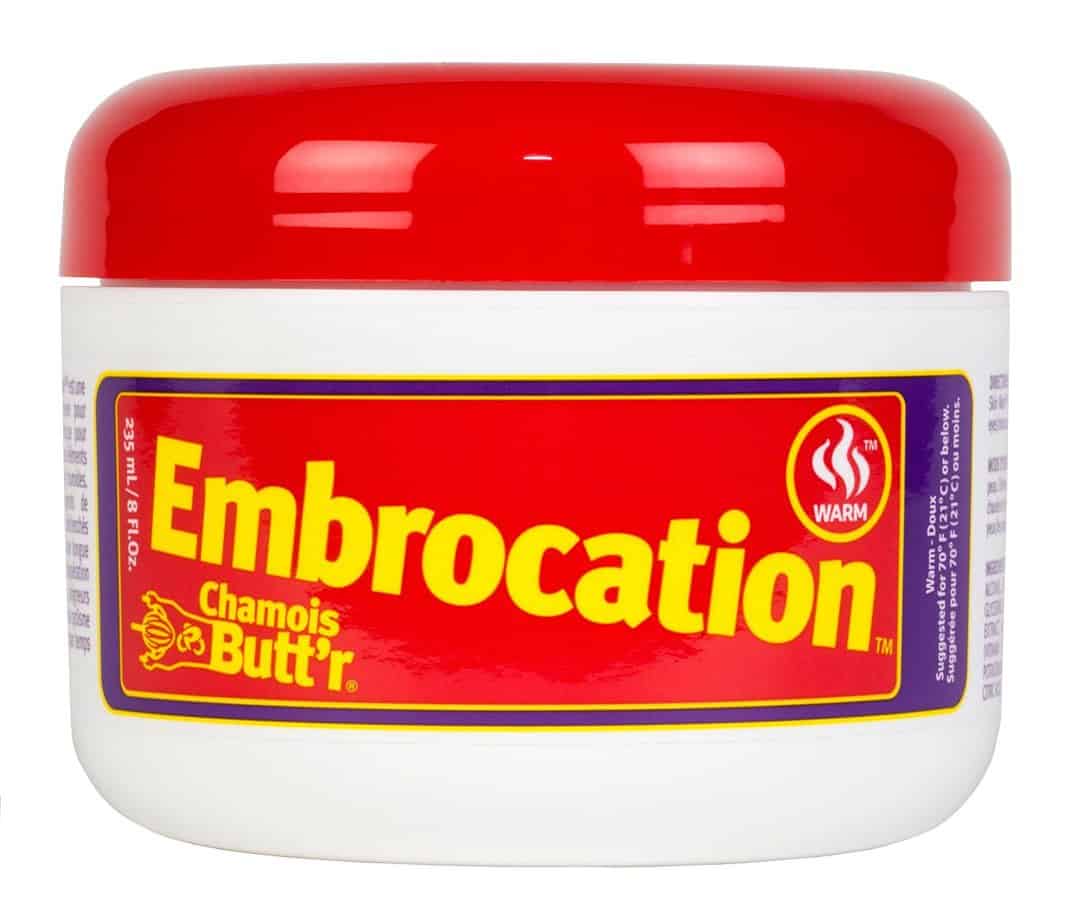 Another medium-heat pick, this embrocation provides a non greasy barrier from the elements and a subtle warming. The scent is a little more overpowering and generic than others. This is good down to about 45 degrees. If you a warmer choice, try their Eurostyle Hot Embrocation.
Related: Numb Fingers No More: Our Winter Cycling Gloves Review
Want even more cycling hacks or to connect with a community of like-minded cyclists? Join us in our free Facebook Group.