Mud. Beer. Bikes. Need I say more? Cyclocross is one of the most fun, safe and accessible forms of bike racing there is. Even if you don't plan to race, a cross bike is extremely versatile for year-round fun. Here are 11 reasons why a cyclocross bike should be in your future.
1. It's the perfect gateway to bike racing
If you've never pinned on a number, a cross race is the perfect place to start. Cyclocross clinics are becoming abundant, providing a fun, safe atmosphere to learn all the necessary skills for the sport. Plus it's an individual effort. There's no peloton to try and hang with or teammates to support. It's simply you, your bike and a bunch of obstacles to clear in a given amount of time, which encourages you to go at your own pace and enjoy the course.
2. A safer way to compete on two wheels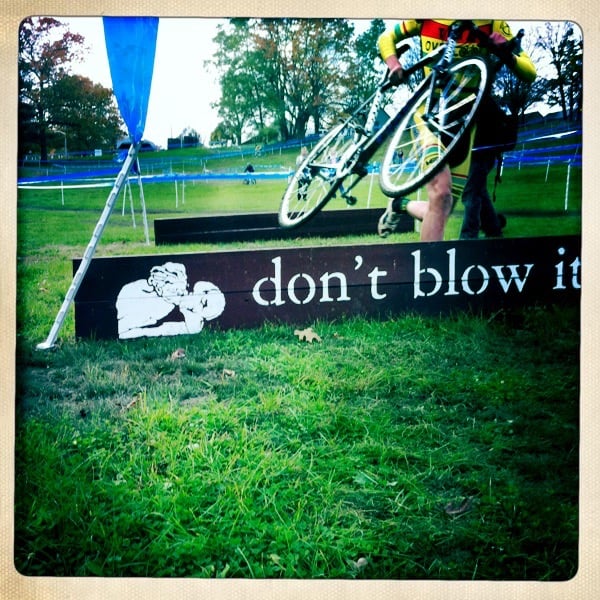 The fear of crashing sidelines many potential racers, but cyclocross has fewer injuries. Speeds are slower, riders are more spread out and landings are much softer than racing on the road. Another bonus: no traffic!
3. Provides an excuse to drink beer
The sport comes straight out of Belgium so it's only fitting that we honor their sacred tradition of drinking beer and eating Stroopwafels. If you want to really celebrate, grab this machine and quickly make your own. 
4. Requires minimal equipment
The largest investment for cyclocross is the bike, though most races will allow beginners to compete on a mountain bike, as long as there are no bar ends.
More Cowbell for Less Cash: the Best Cyclocross Bikes Under $1,500
Hardcore racers will wear skinsuits. This eliminates any excess fabric that could get caught and races are short enough that there's no need for pockets. Racing in a standard kit is just fine, however. You may also want to consider picking up a longsleeve jersey.
The best shoes for cyclocross are mountain bike shoes, as you'll want a tread or cleat to help shed mud. Shimano SPD or Crank Brothers Candies or Eggbeaters are a solid choice.
Other than that, be sure to have a decent helmet, some arm and leg warmers are also a good idea as temps drop in the fall. Also pick up some full-finger mountain bike gloves.
5. Cross races are easy to find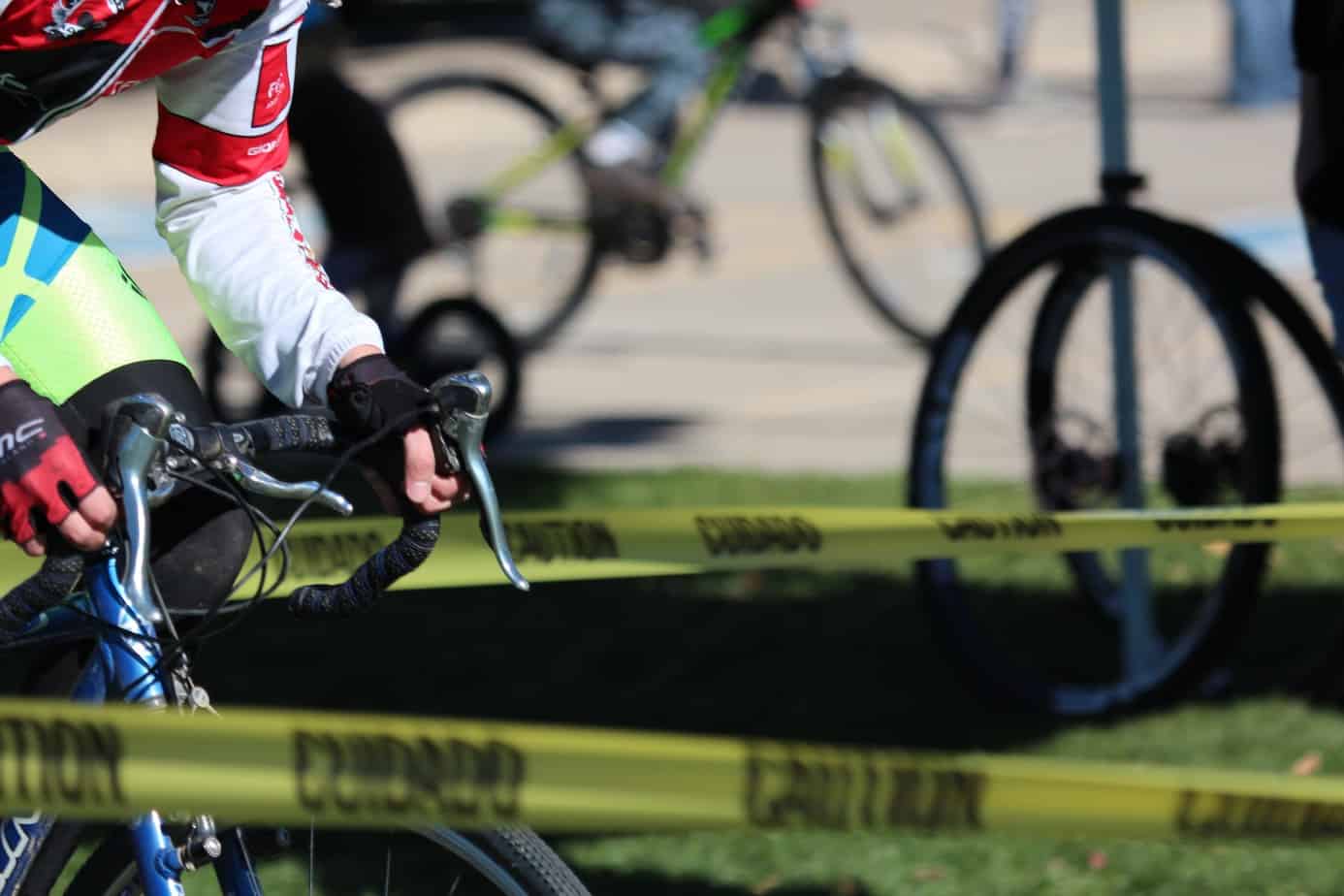 This style of racing doesn't require a trail system or finding a safe circuit of roads, making it easy for cities and densely populated areas to host races. Most races take place in parks or fields.
6. A cyclocross bike is extremely versatile
Even if you don't plan to race, a cross bike is a solid choice for year-round riding. Slap some fenders on it and you've got a commuter bike, swap out the tires for slick ones and you have a winter training or foul weather bike, or keep it as is to ride light singletrack and gravel paths. They also work well for gravel grinders, another fun, safe, solo racing adventure that's gaining traction worldwide. 
7. Embrocation!
Cross racers leave a sweet-smelling slipstream, due to their use of embrocation. Riders apply the salve as a barrier between their skin and the elements and a mix of herbs and spices produces long-lasting heat. Don't knock it until you try it. Not sure what embrocation is or which concoctions suit your needs? Check out our cyclists's guide to embrocation.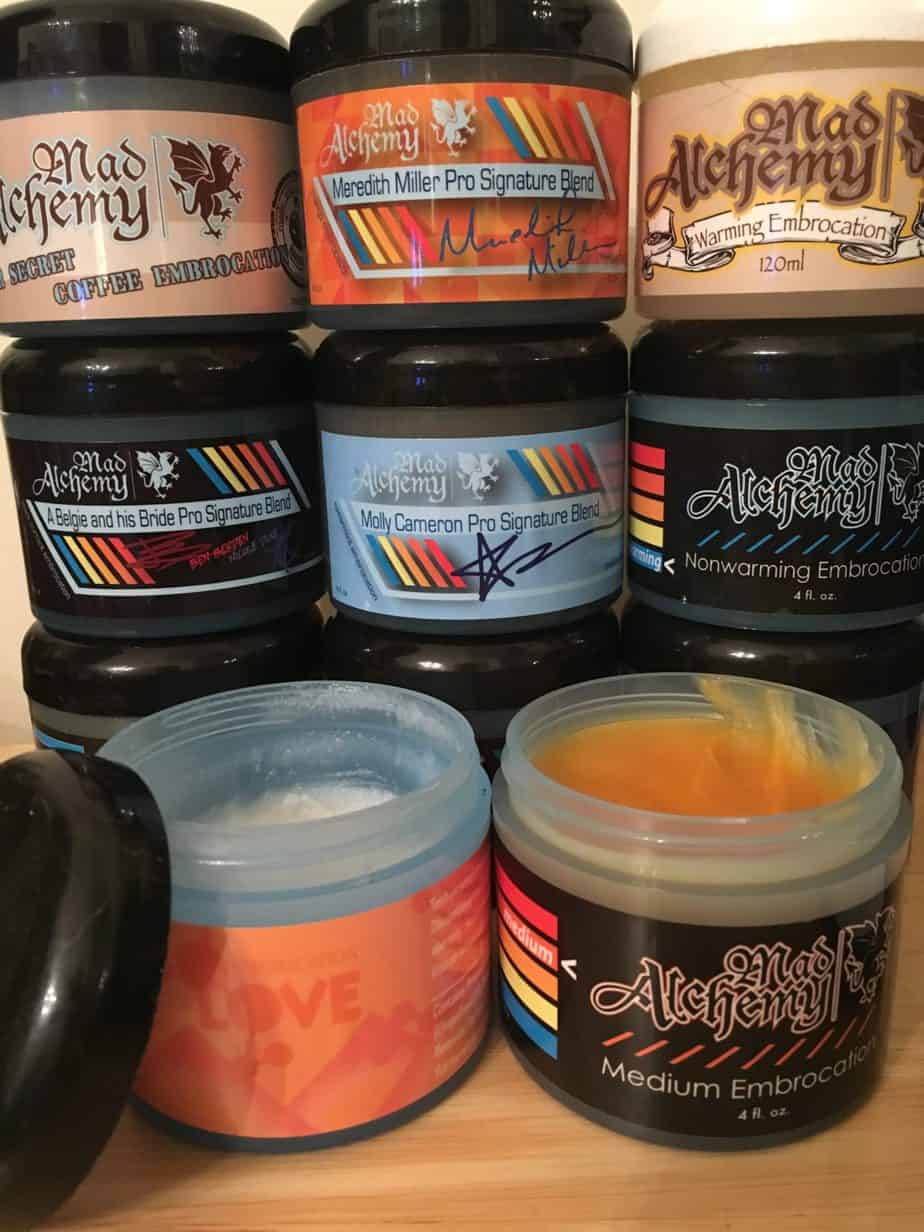 8. Practice public heckling
At a cross race it's perfectly acceptable to violently ring a cowbell and heckle racers. Not off limits are mom jokes, fat jokes and general shenanigans. Be on the lookout for anyone with a bullhorn.  
9. It boosts your fitness in new ways
In a cross race, you'll be expected to not only ride your bike, but also dismount, shoulder the bike and run and jump over barriers and other obstacles.
10. Cyclocross races are short and sweet
If you're not into long endurance rides and races, then cross is definitely for you. Races typically last under an hour and are one continuous long, hard effort. It's similar to a time trial, but with obstacles.
11. It's an excuse to up your sock game
There's no shortage of cool cycling socks on the market and cyclocross races are the perfect venue to showcase your favorite threads. For cross socks, the higher the better. You can pick up socks by Defeet or Sock Guy or to really stand out in the pack, try one of Sako7's unique designs. 
Looking for a cyclocross bike or to learn more about them? Start here.
Want even more cycling hacks or to connect with a community of like-minded cyclists? Join us in our free Facebook Group.