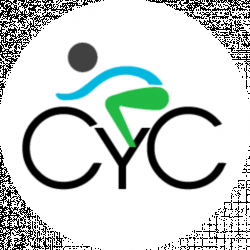 Latest posts by Cycling Hacks Team
(see all)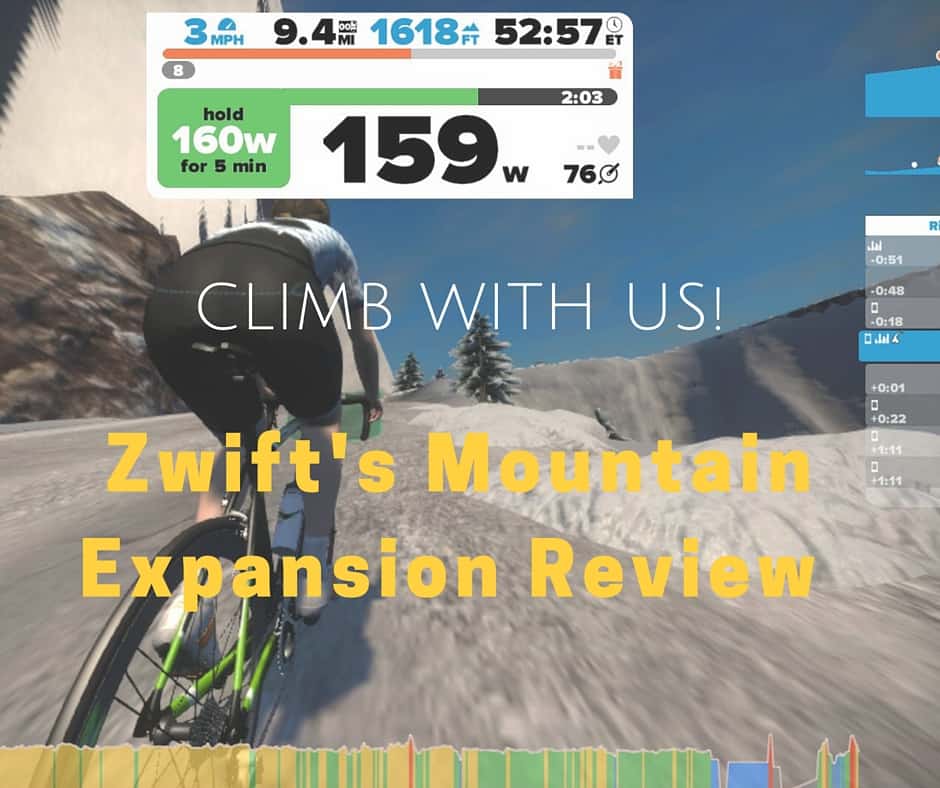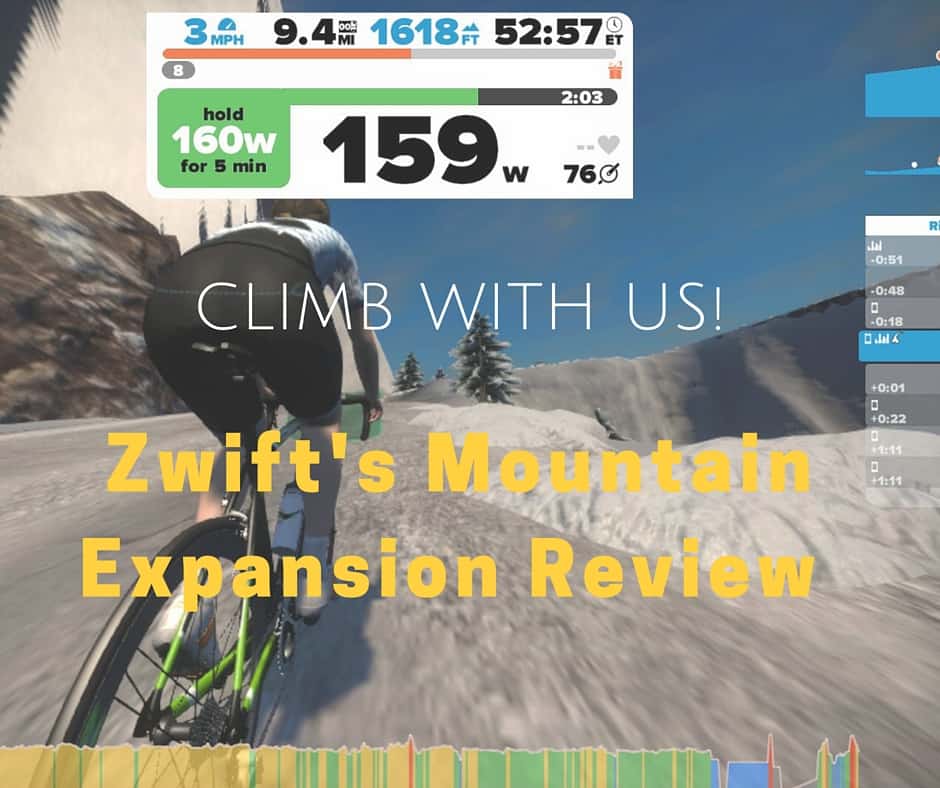 Switchbacks, sustained climbs, bridges and fast, flowy descents are all features of Zwift's Watopia Mountain Expansion.  You can test your legs on two routes: The Mountain 8 and The Pretzel. 
Whichever you choose, bring your climbing legs and prepare to suffer like a Grand Tour rider.
The Mountain 8 is 35.2 miles and gains 3,570 feet. You can start off by hitting the regular Watopia KOMs and then head to the mountains for an extra helping of pain. Just keep in mind that doing a circuit is tough on this route because it doesn't go back through the Start/Finish. The Mountain 8 also doesn't go through the Esses, a fun bit of curvy road or up to the Tower summit. It will still take you over the mountain in both directions. 
For more quad bashing, there's the Pretzel, which let's you smash the KOMs on Zwift Island and then suffer eternally with a dirt road climb up to the Tower. The views alone are worth it. Just beware that you'll have to summon up some courage to get there. With grades over 15%, this 40.7 mile route features 4,305 feet of climbing.
What are you waiting for? It's time to channel your inner Contador, dance on the pedals and tell your legs to shut up.
I decided to tour the mountain and do some sweet spot training in the process with one of Zwift's custom workouts.
Ready? Let's head for the hills.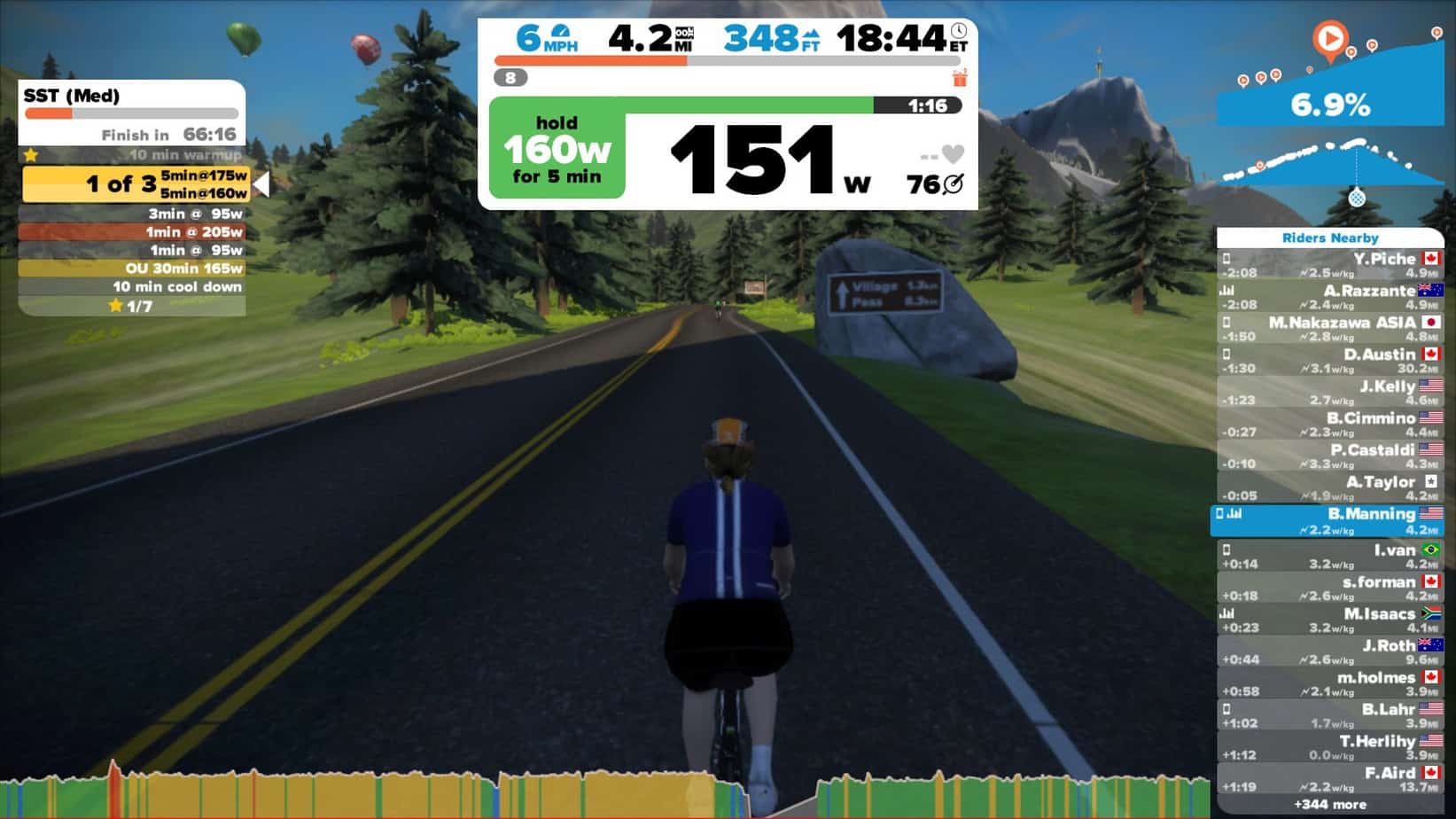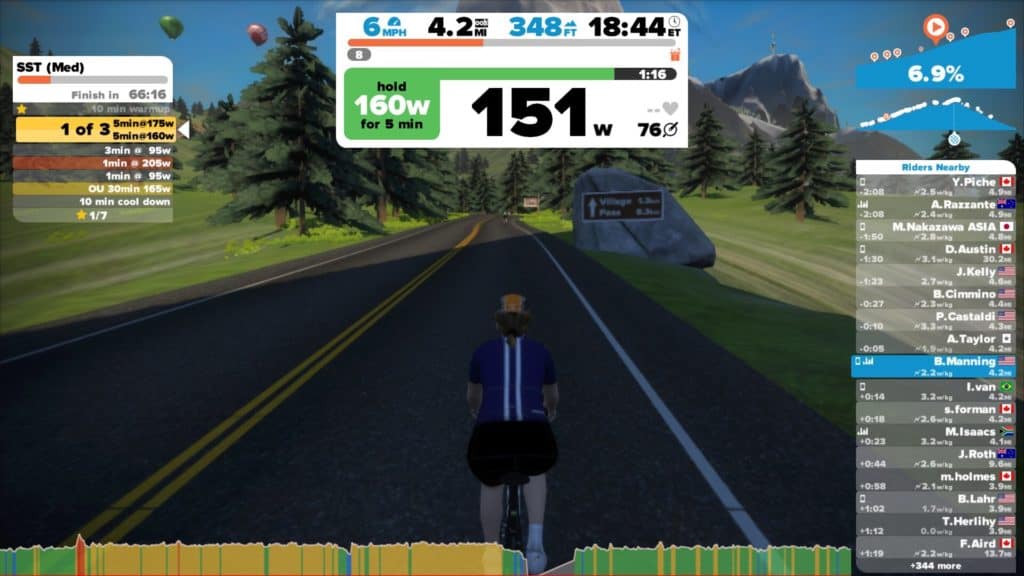 Fortunately Zwift allows you to pedal through Watopia Island and get in some miles to loosen the legs before all that time under tension. But as you're spinning away, the mountains loom overhead. One course turn and you're heading straight toward them.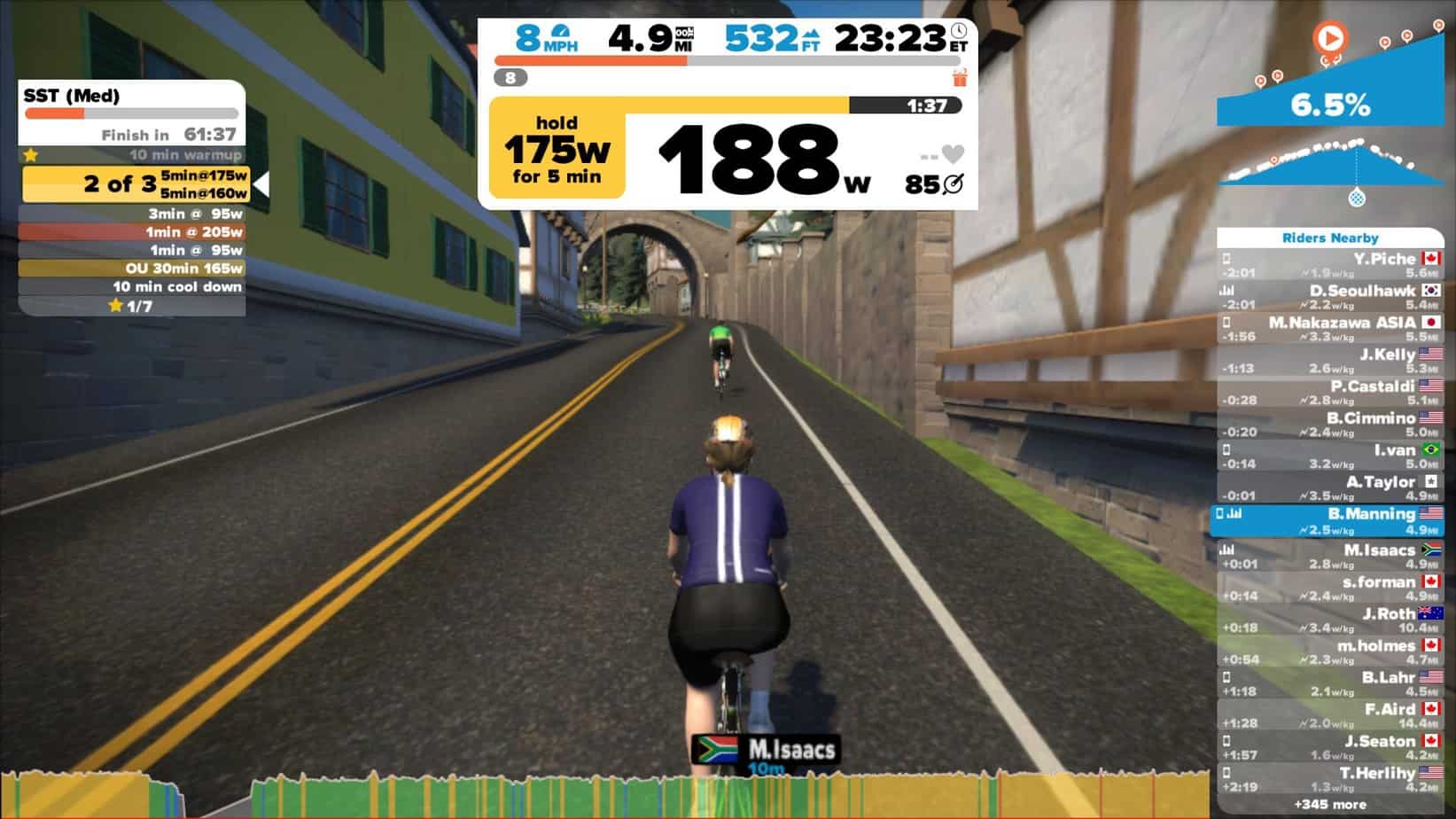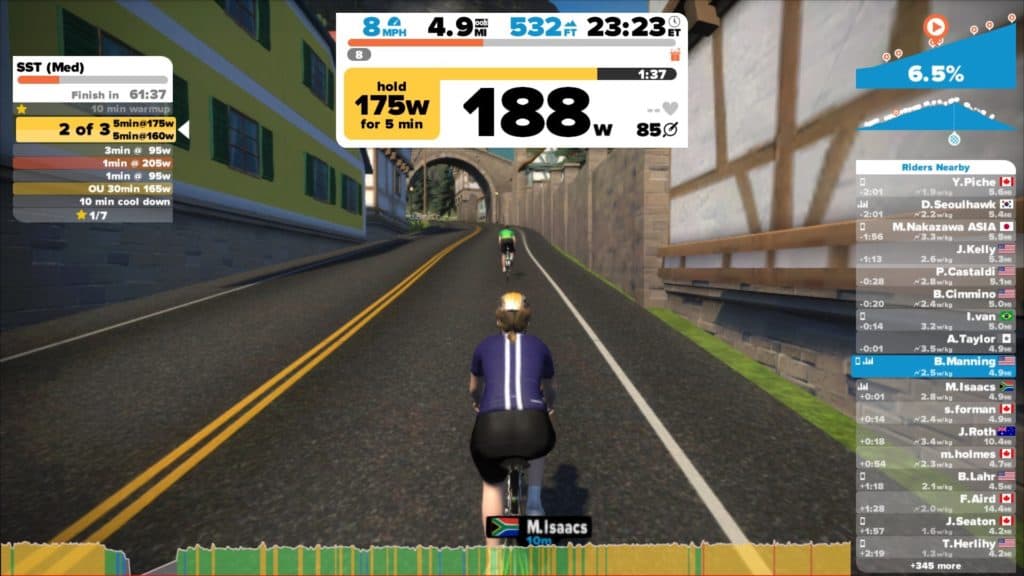 A quaint village summons visions of the Giro or Tour de Suisse. Espresso and pastry stop, anyone? Don't get too distracted, though, you're still climbing at a steady state and the worse is yet to come.
How to Get Fast on the Bike: 7 Tips to Find Free Speed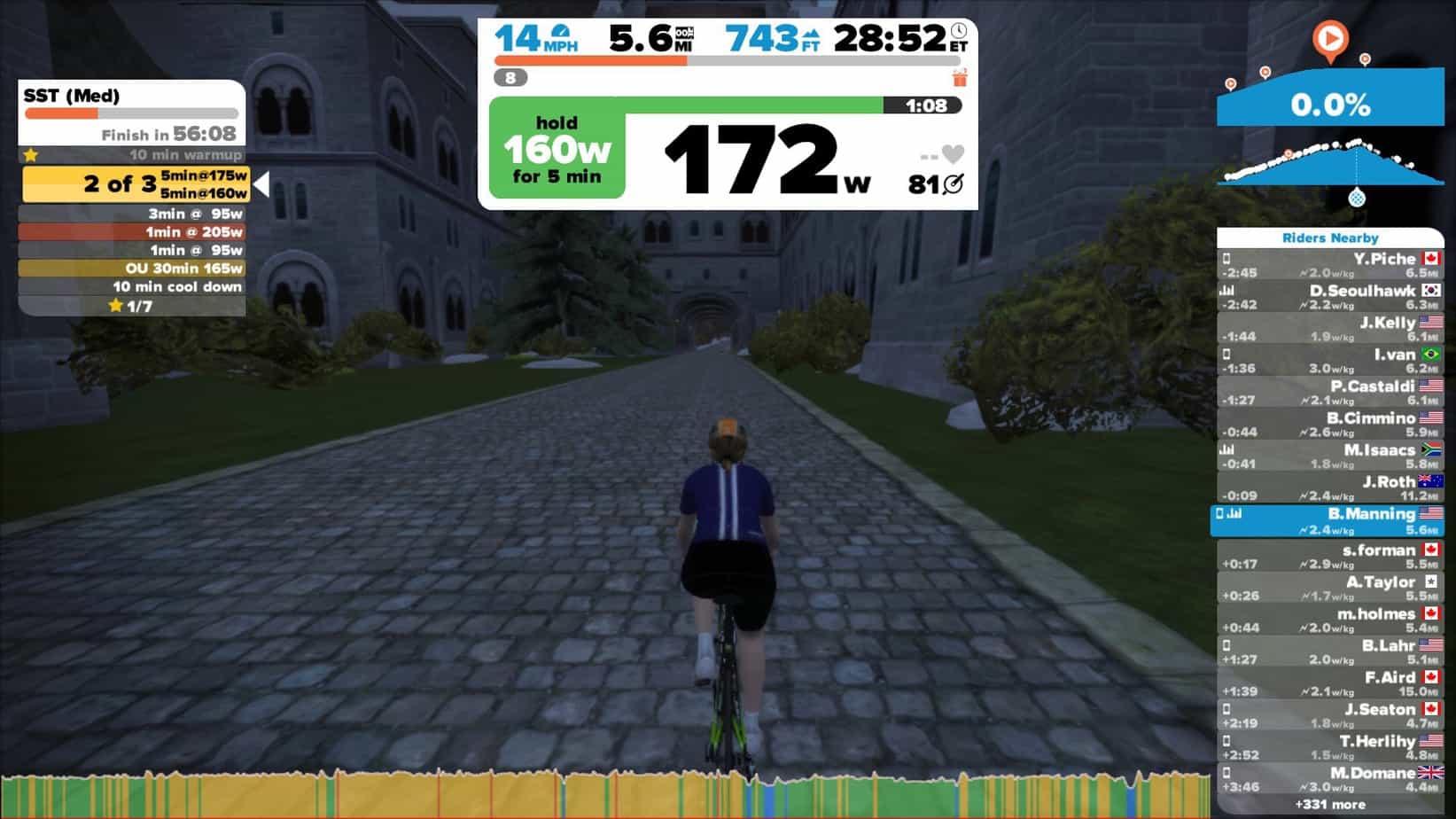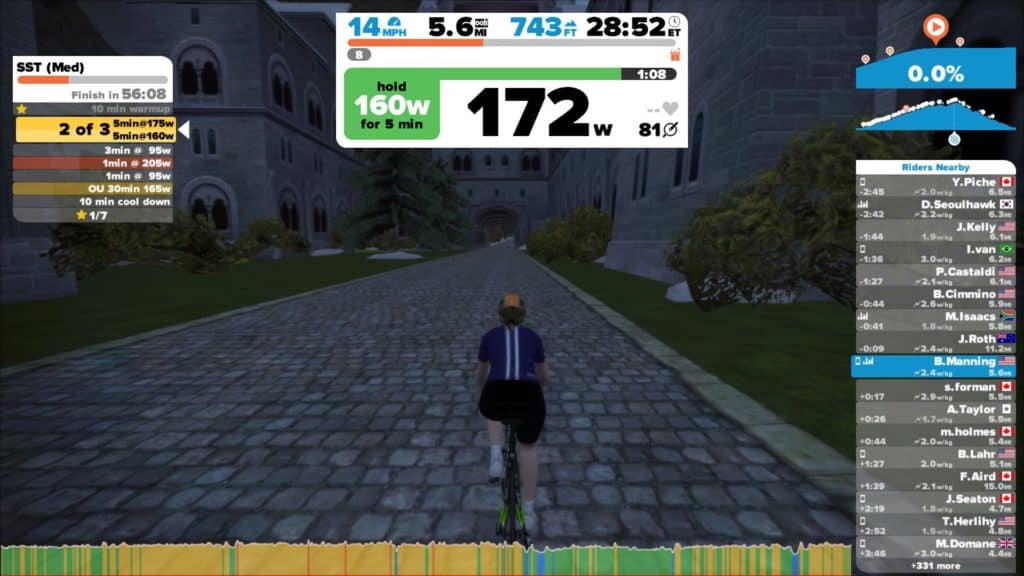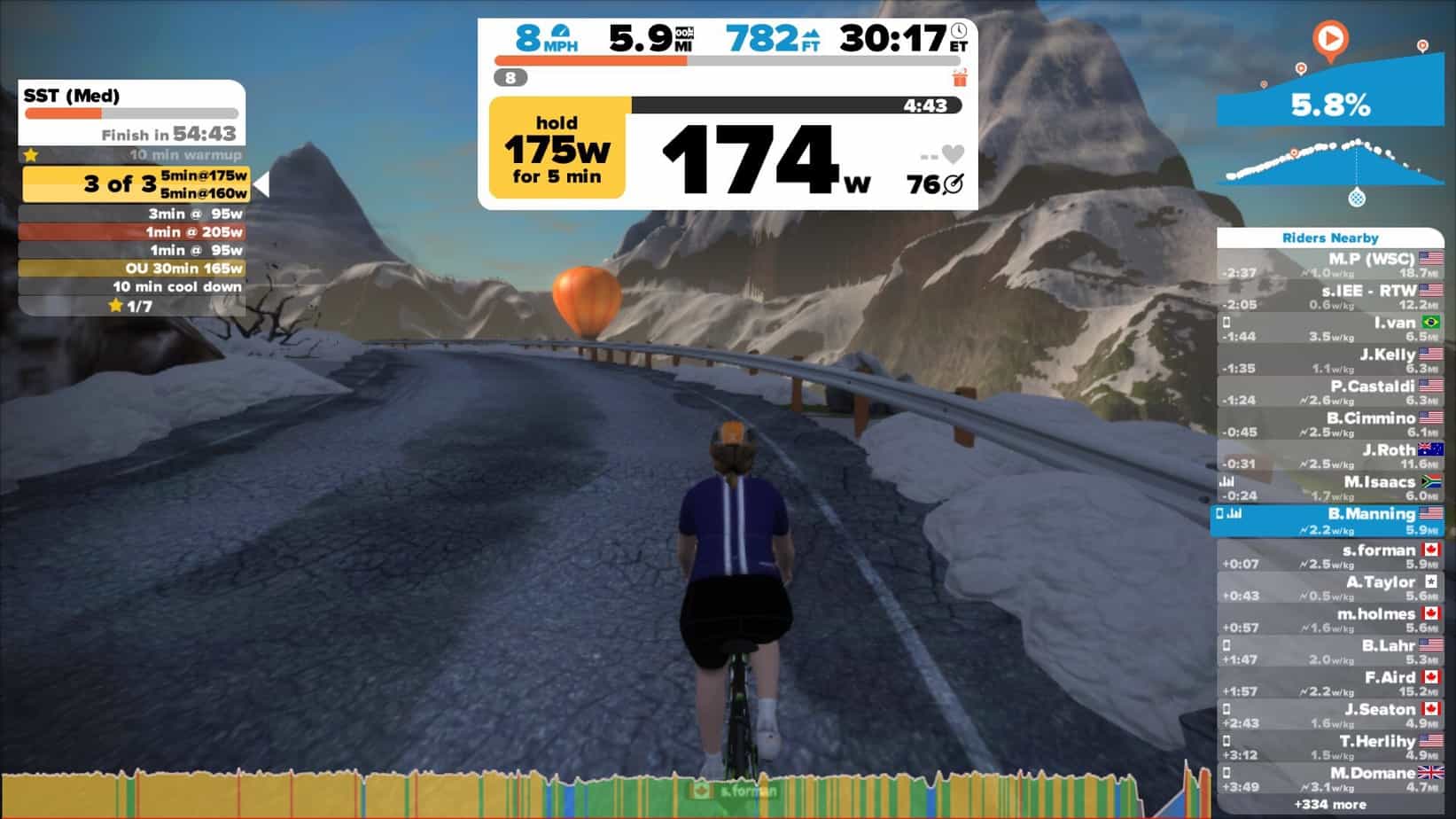 It's a little disheartening to be sitting on the trainer and have to look at snow inside and out! I hope my avatar at least has some embrocation.
Sore No More: Easy Steps to find the perfect saddle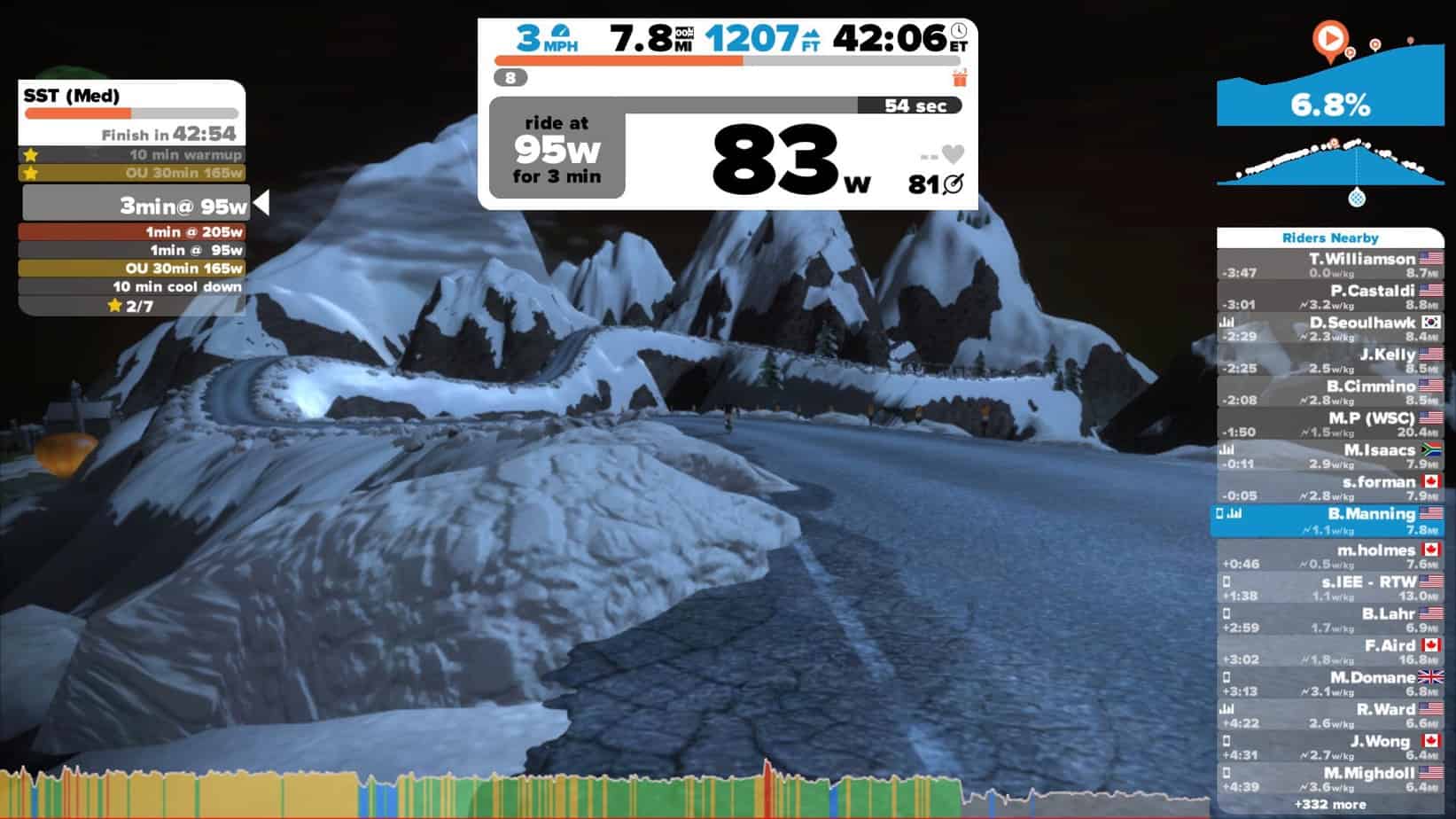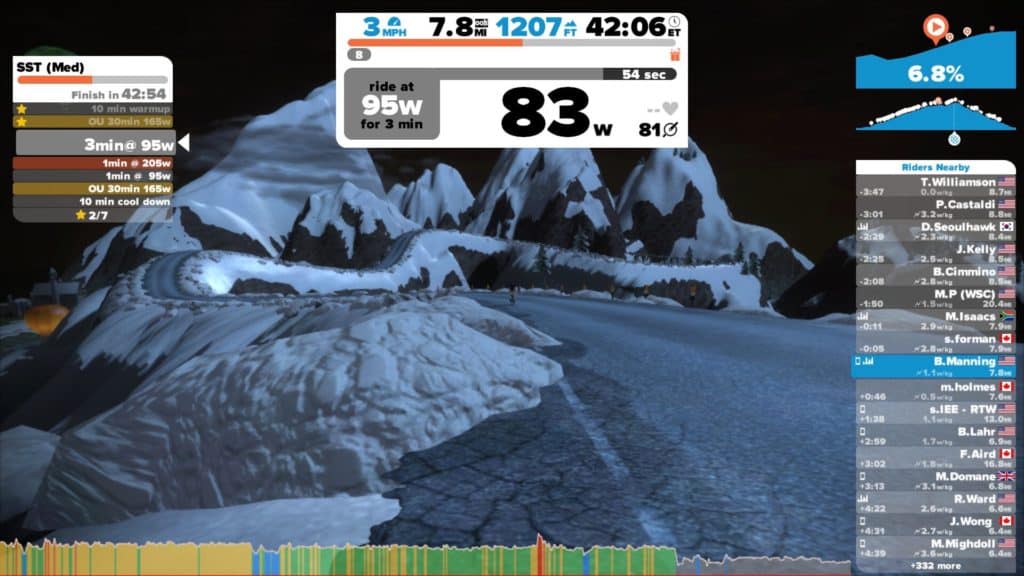 The snow begins to fall. Those zipping down better know how to cut an apex or they'll be flying off the course.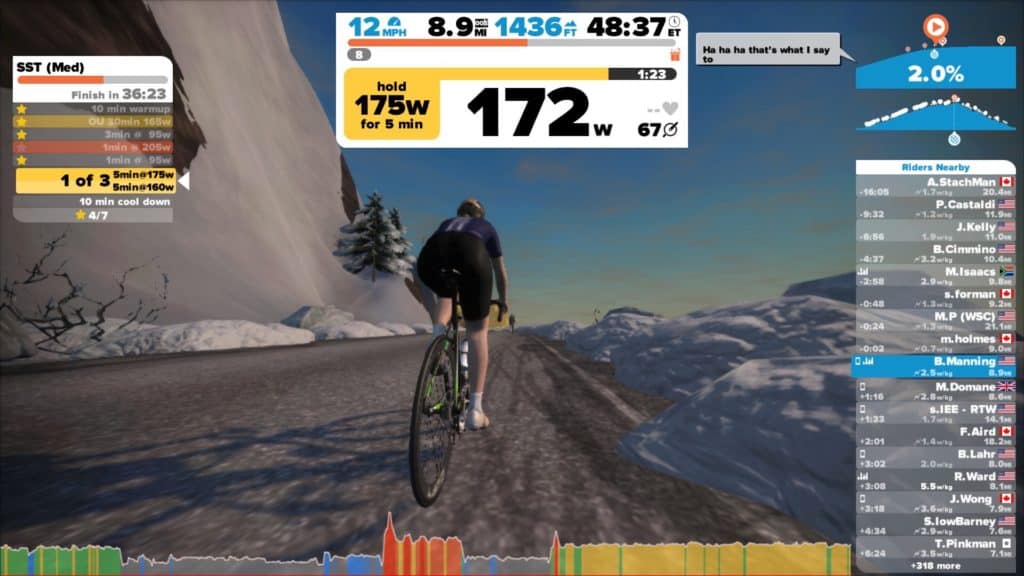 Zwift's attention to detail is unparalleled. Soft light, shadows and snowy bike tracks make this all seem so real.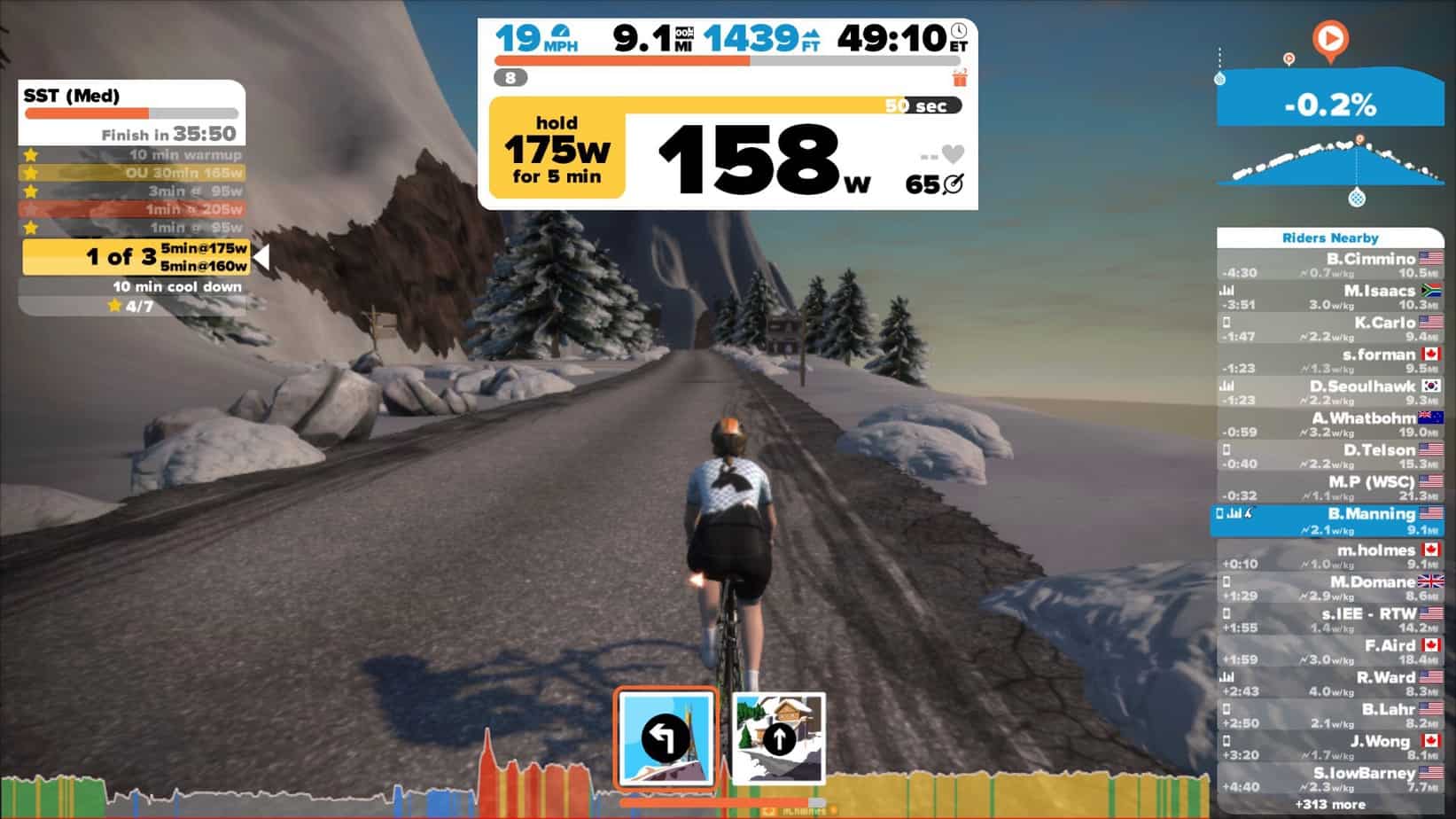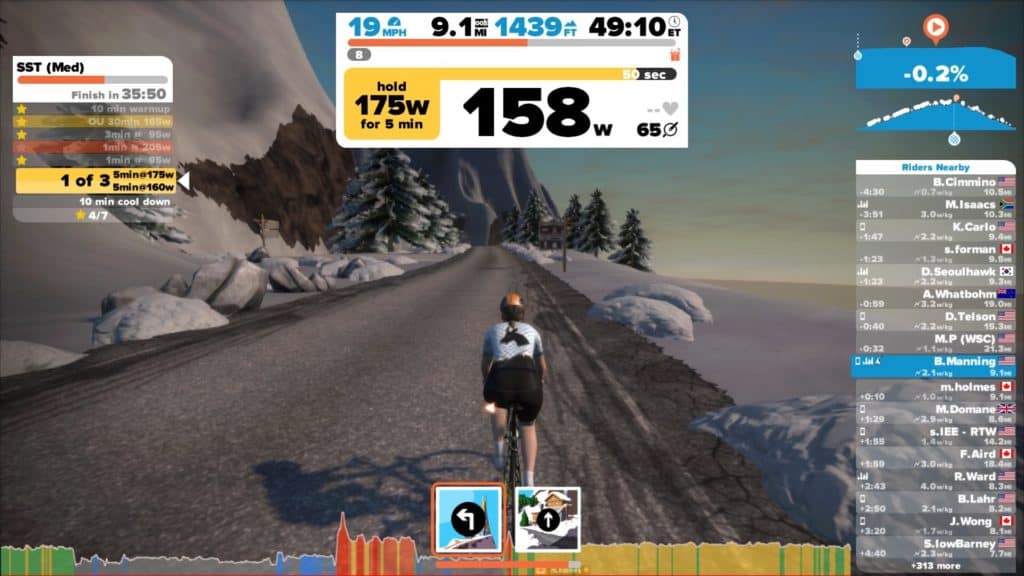 The ultimate reward for the Zwift Island climb is the Mountain Goat KOM jersey. I was excited to grab it on my first ascent. By now the pain is really setting in. Do I dig deeper by taking the right turn and heading to the Tower?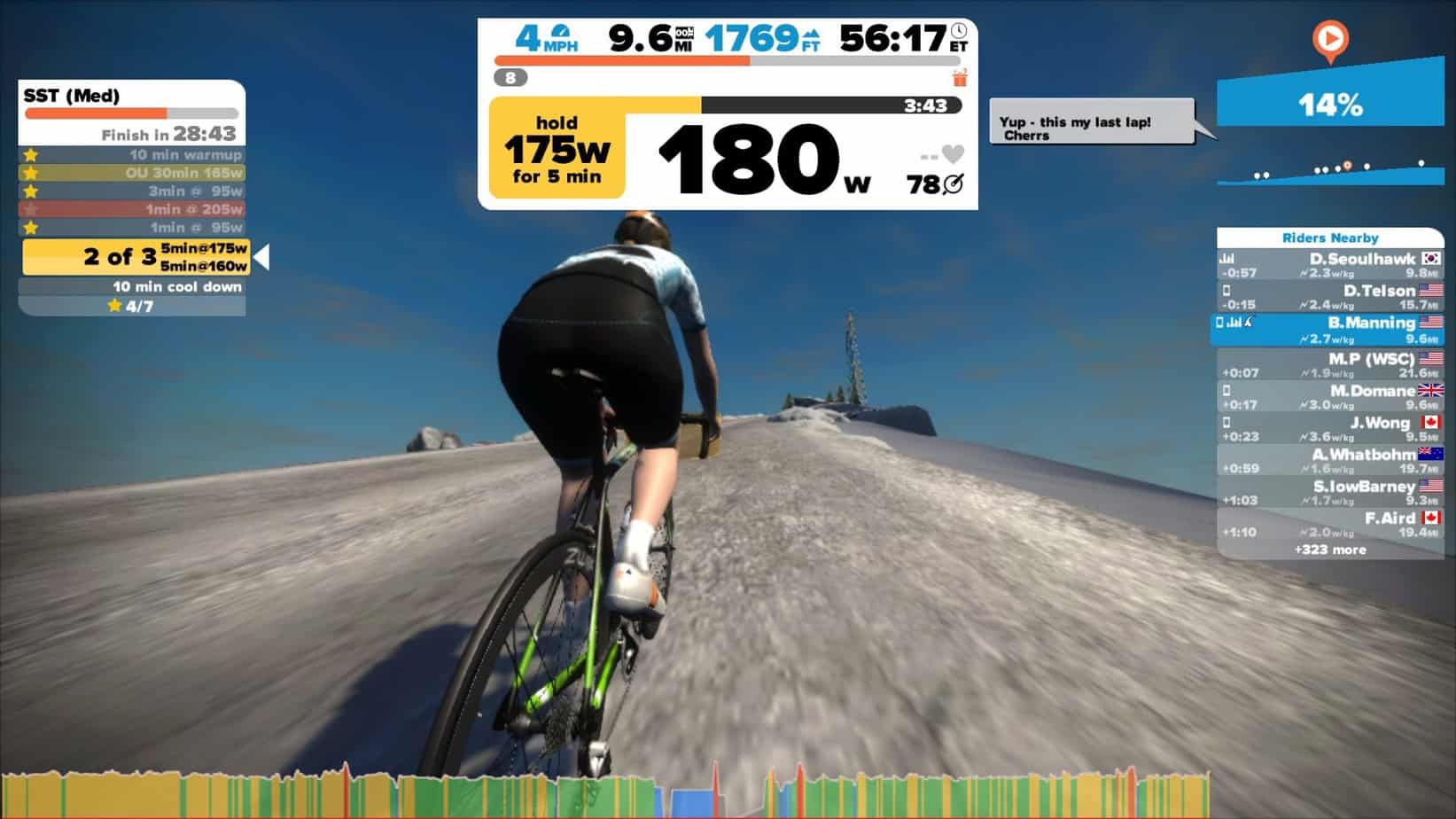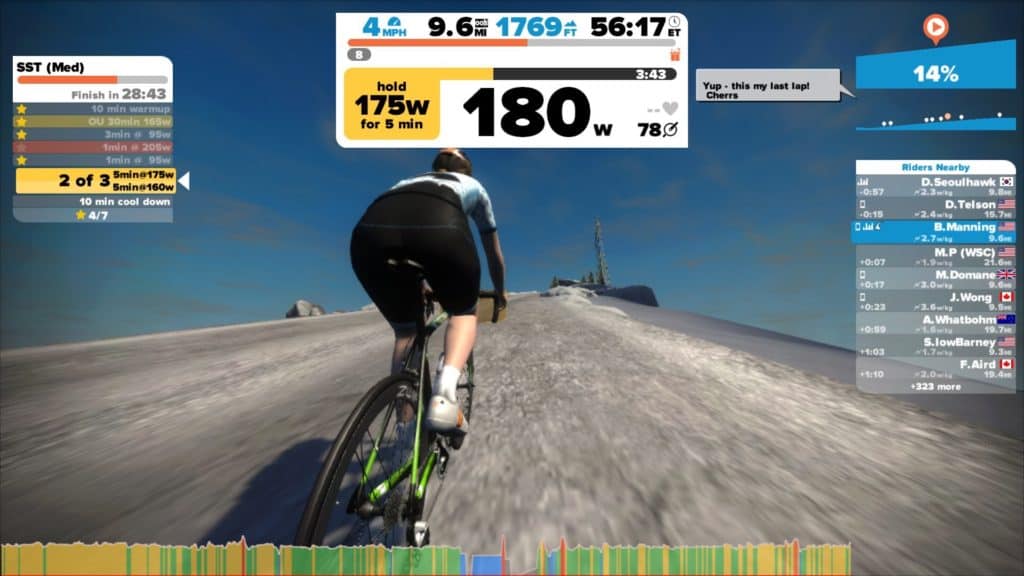 Challenge accepted!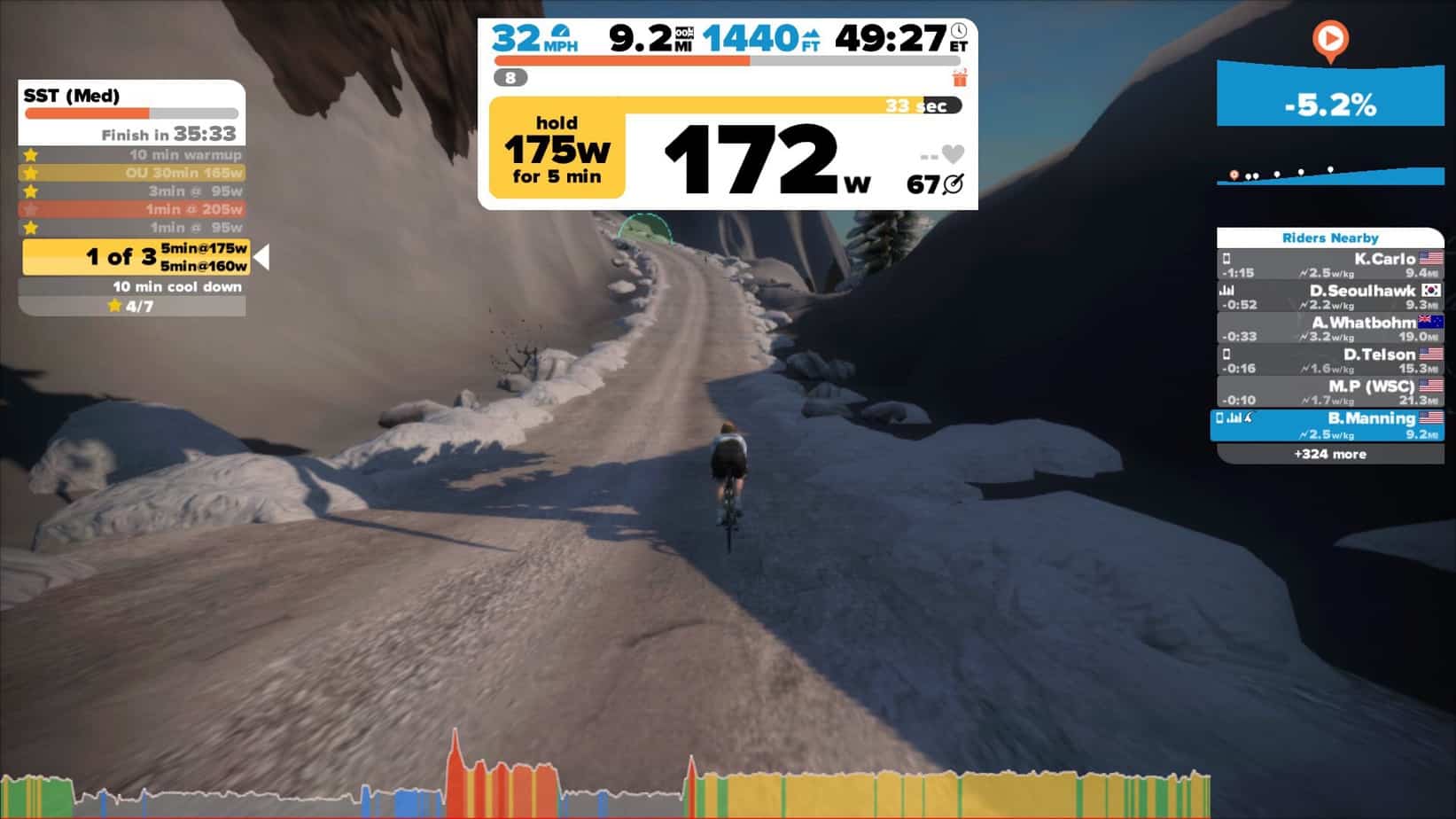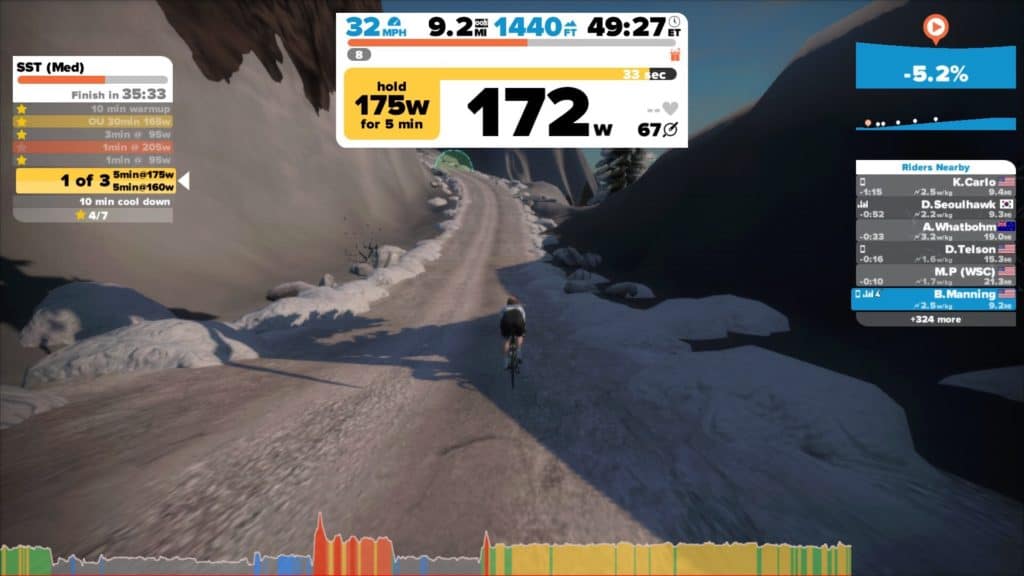 It's a snowy, dirt road drag to the top. You can almost feel the sun beating down on you and the shortness of breath from the elevation.
Related: How to Choose the Best Bike Trainer: The Ultimate Buyer's Guide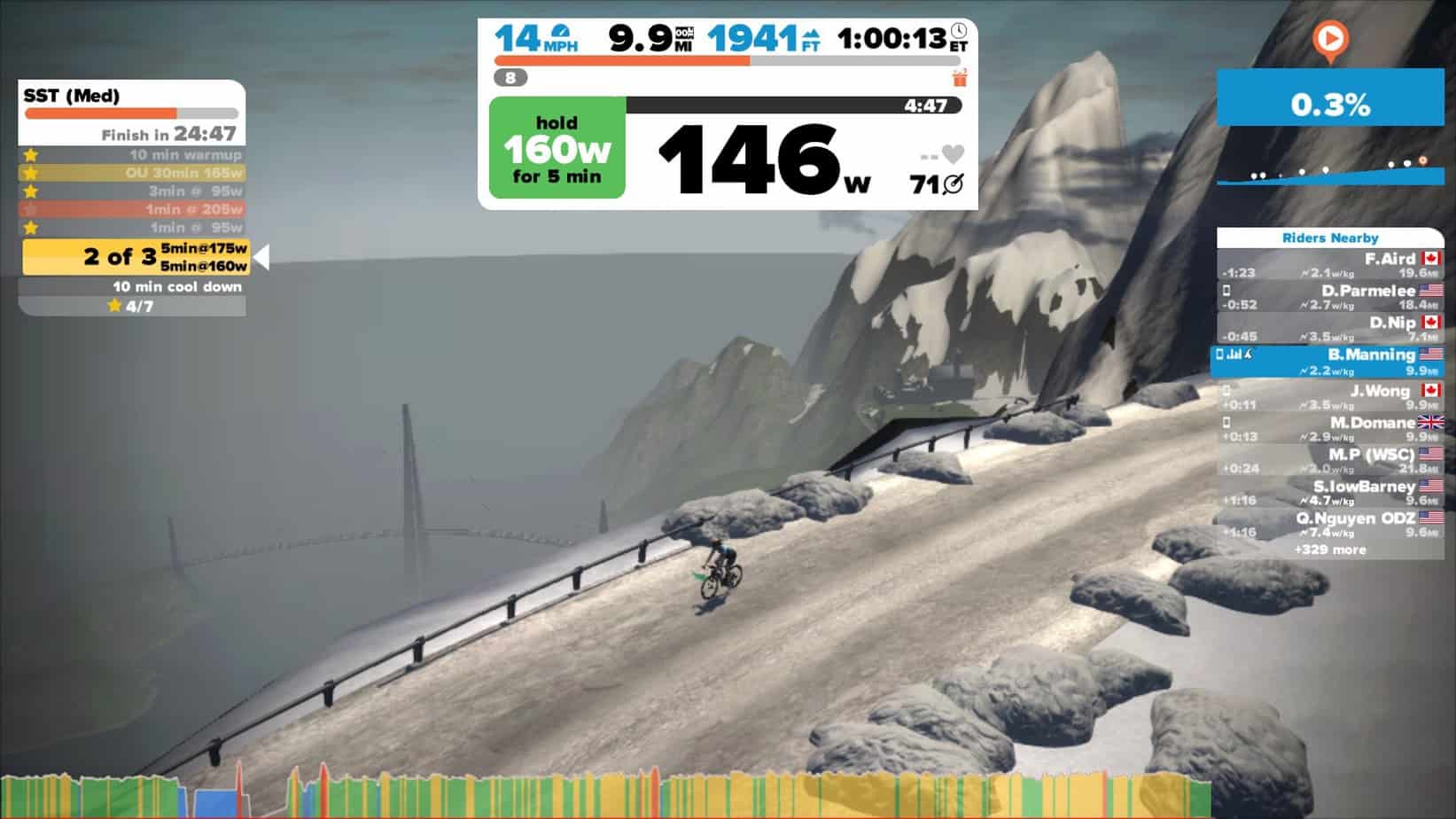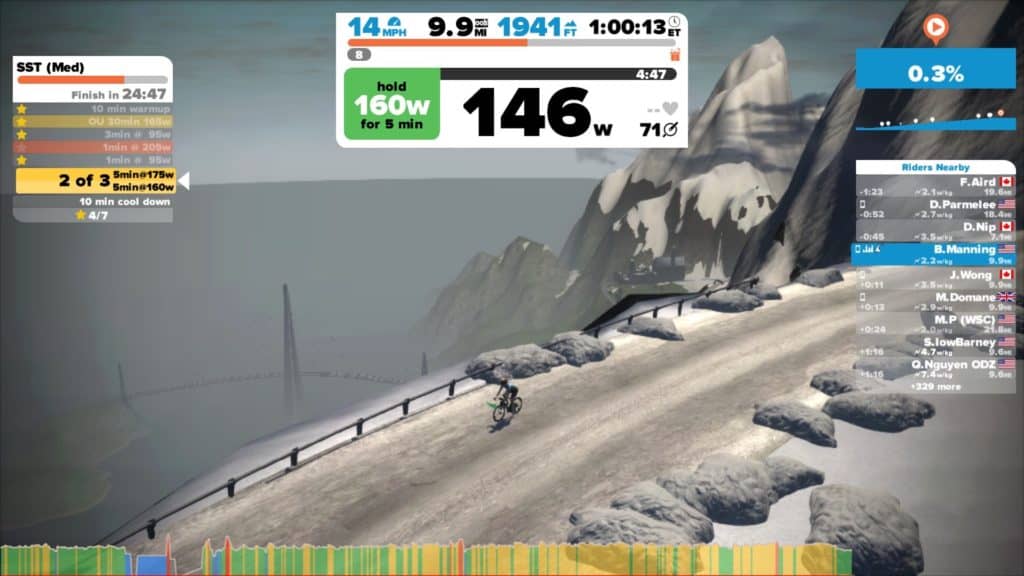 But the views are worth it. The suspension bridge to the island looms below. It's hard to believe how high you've climbed.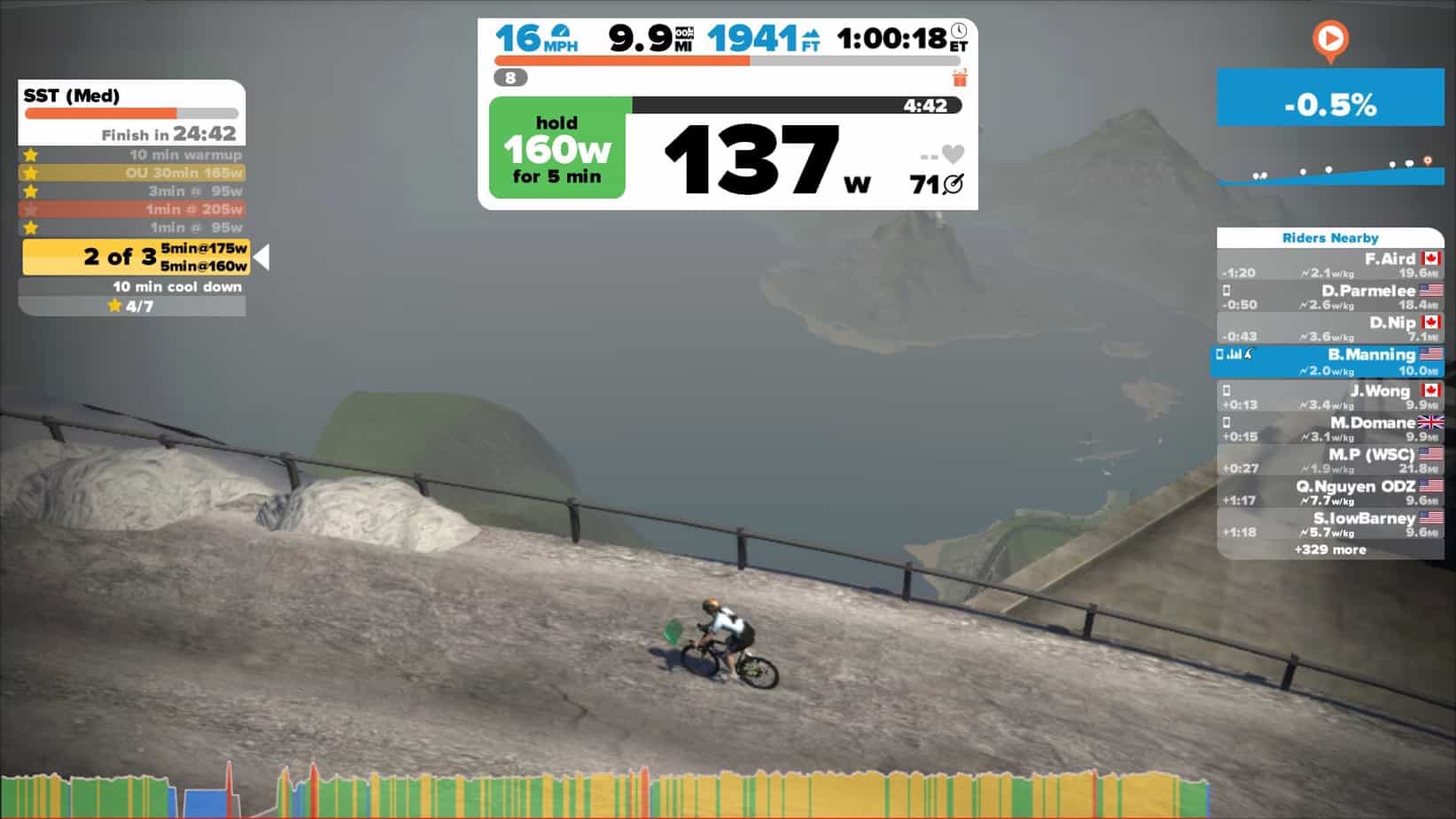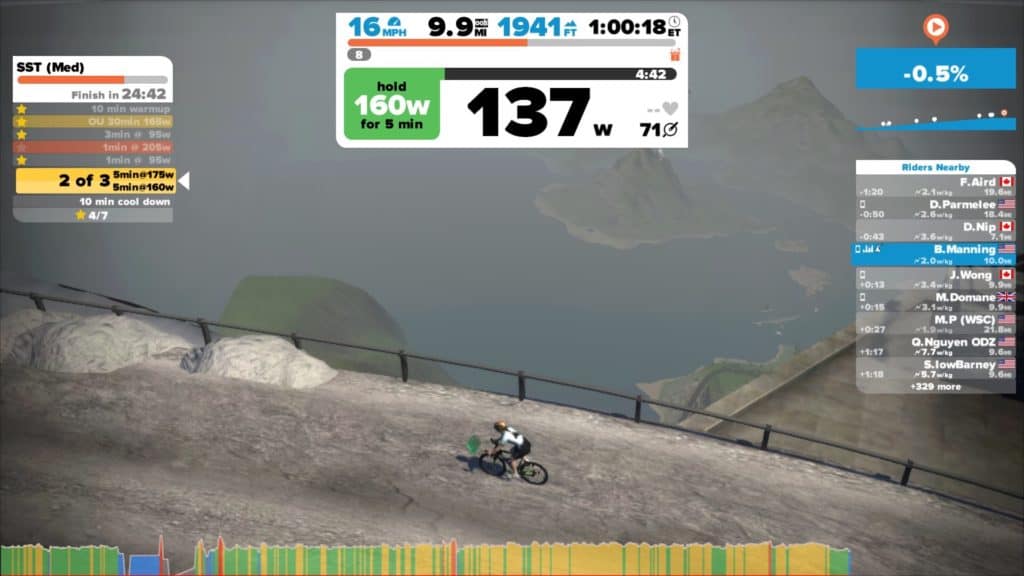 From here you can get a better sense of Zwift Island and fully take in the landscape of this imaginary cycling utopia.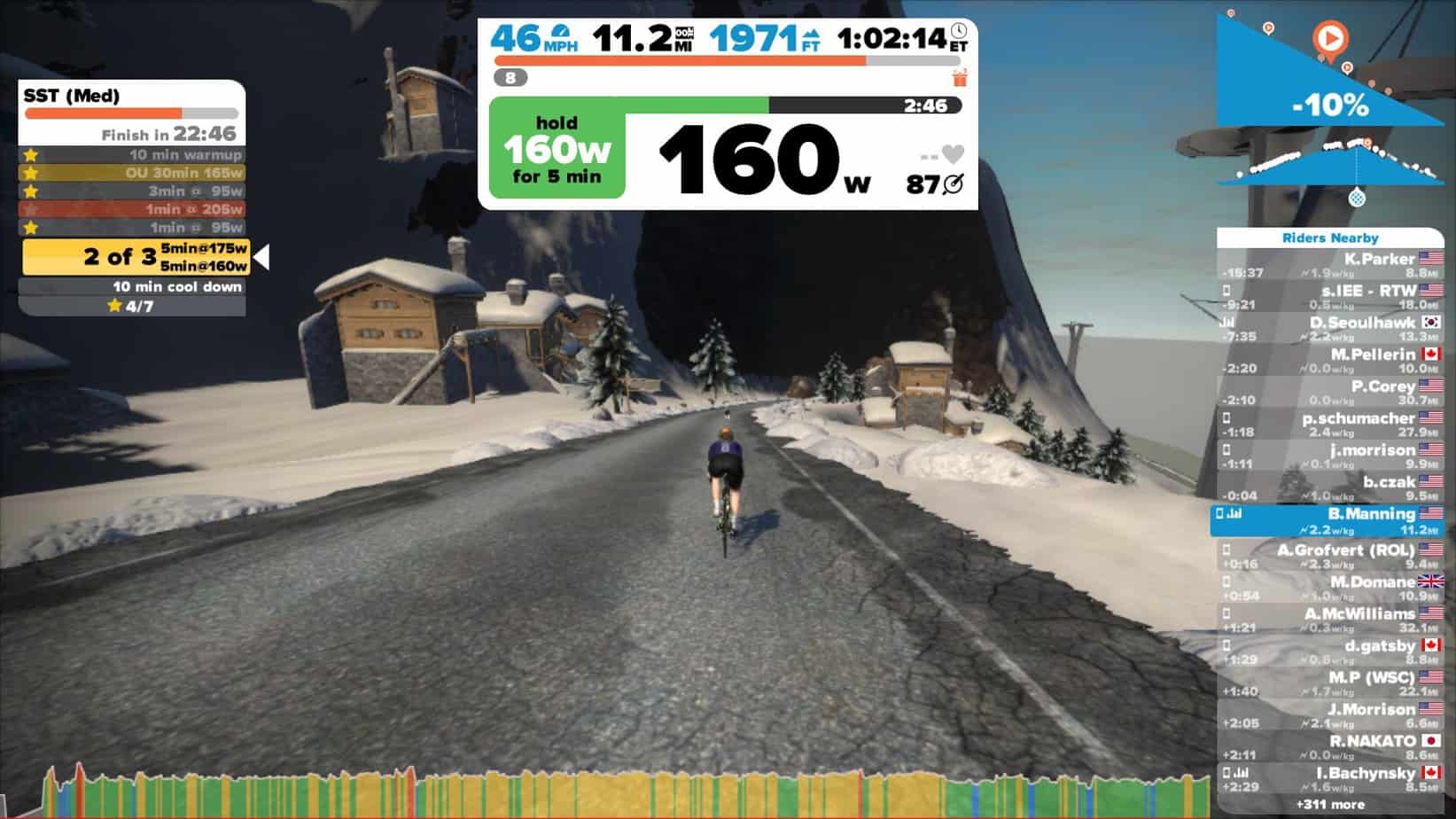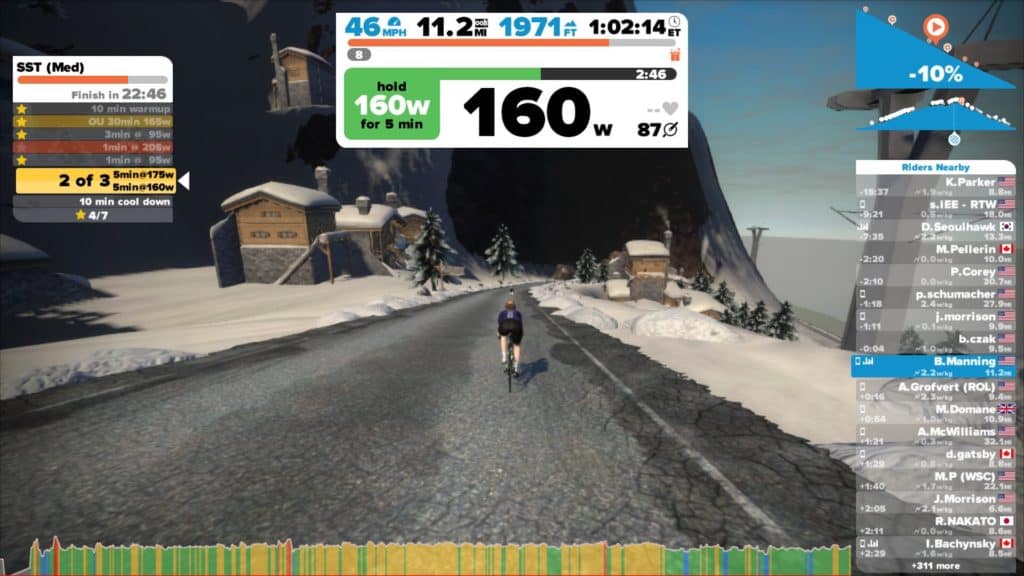 Once you hit the tower, it's nothing but downhill. Screaming, fast descents, in fact. Making you forget, for a brief moment, that you're sitting on a trainer and not flying down your favorite hill. It's a sweet reward for all the pain and suffering endured.
I can't wait to do it all again.
Want more information?
Check out my full review of Zwift, along with all the best Zwift hacks to get the most out of the game.
The Zwift blog does an excellent job of providing detailed profiles and maps of the Mountain 8 and Pretzel routes.
Want to up the ante? Get a great workout on rollers.
What are your favorite parts of the Zwift Island Climb? Share them below.
Want even more cycling hacks or to connect with a community of like-minded cyclists? Join us in our free Facebook Group.