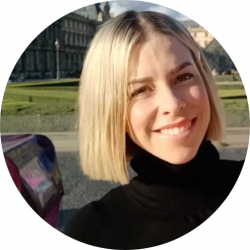 Latest posts by Jodie Chiffey
(see all)
Staying on or off the road for days or weeks is impossible if you can't carry all the gear and supplies you might need. In this Surly Troll review, we're going to take a look at all the reasons why this bike is such a popular option for bicycle touring.
Like most bikes built for this purpose, the Surly Troll has a relatively lightweight but sturdy frame that can carry huge loads. Besides, the Surly's model comes with numerous attachments that enable you to pair the Troll with a bicycle rack and extend its maximum weight carrying capacity.
Our Surly Troll review will take through all of the bike's most important features and help you decide if this model meets all your cycling needs. Check out our guide on how to turn your bike into a gravel grinder if you want to improve your bike's performance on dirt roads.
Key specifications of the Surly Troll bike
| | |
| --- | --- |
| Frame | 4130 Chromoly double-butted main triangle |
| Fork | 4130 CroMoly tapered fork blades |
| Brakes | Avid BB7 Cleansweep 180/160 rotors |
| Saddle | WTB Volt Sport |
| Chain | KMC X10-NP |
| Tires | Surly ExtraTerrestrial 26 x 2.5 inches |
| Available sizes | XS, S, M, L, XL |
| Latest price | Check latest price |
Core features of the Surly Troll bike
Surly released the first version of the Troll bike in 2011, and since then, the model went through several upgrades. In a relatively short time, the bike has built a reputation as one of the most versatile models on the market that performs equally well on smooth city roads and muddy trails.
Although its visual appearance resembles a mountain bike, Surly Troll isn't as fast as other off-road bikes. However, speed was never meant to be one of the critical characteristics of this Surly model since the Troll was aimed at cyclists who have to carry a lot of gear with them to the trail.
Even so, this touring bike handles different types of terrains well, and it is fun to ride. You should go through our guide to the best mountain bikes under $ 2000 if you want to get a fast off-road bike.
Geometry
The bike's geometry affects how a particular model looks and how easy it is to handle. Surly Troll bikes are available in XS, S, M, L, and XL sizes. So, for instance, the reach of an XS model is 14.6 inches, while the reach on an XL model is 17.6 inches.
In addition, the stack is also different on these models since the length of the stack on an XS Surly Troll is 21.7 inches, while the stack on the XL model is 23.8 inches long. Moreover, the length of the wheelbase on different versions of this bike varies between 40 and 43.6 inches.
It is also worth adding that the standover height of the Surly Troll depends on the size option you choose, as it ranges from 28.3 inches on the XS model to 33.2 inches on the XL model.
Parameters like the fork length, head tube angle, chainstay length, or BB drop are always the same regardless of the model's size. Read our guide to the best fat bikes ; if you're searching for a bicycle, you can ride through all terrains.
Frame
Like all touring bikes, the Surly Troll is designed to manage heavy loads efficiently even while you're riding through the bumpy patches of the road. That's why it isn't too surprising that this touring bike features the industry-standard steel frame.
The manufacturer equipped the bike with the TIG welded, and ED coated 4310 Chromoly frame that features a double-butted main triangle based on its 1×1 single-speed frames. Moreover, Surly's model uses the Gnot Boost technology that allows you to expand the spacing of the rear wheel.
The Surly Gnot Boost allows for the 135, 142, and 148mm hub spacing compatibility, while all of the frame's tubes are manufactured in accordance with Surly's Natch philosophy.
As a result, the frame of the Troll model is capable of withstanding strong impacts while remaining moderately heavy. The bike's frame weighs approximately 35lbs, which makes it heavier than most mountain bikes, but lighter than most touring bikes.
Check out our guide to the best cyclocross bikes if you need a light and fast bike.
Drivetrain and components
A quick look at the parts included in the bike's drivetrain and components reveals why it is capable of high-end performances. This Surly's model is equipped with a Shimano Deore 26/36 // 48t crankset, and it has a Shimano Octalink 73×188 bottom bracket.
The Troll's drivetrain includes a KMC X10-NP and the Shimano Deore FD-T600 and Shimano Deore RD-T6000 front and rear derailleurs. The bike uses a Microshift 10SPD 11-36t cog set that supports a broad range of gear ratios.
The Surly Troll uses the Avid BB7 Cleansweep 180/160 rotor brakes and the Avid FR-5 brake levers. The model is equipped with the ProMax 4 Bolt 31.8 stem, and it features a ProMax 27.2 350L offset seat post as well as the WTB Volt Sport saddle.
This expedition touring bike has a Surly Moloko handlebar, a Cane Creek 10 1-1 / 8-inch headset, and the Velo Lock-On grips. Read our guide to finding the best hybrid bikes for more information about models that combine features of mountain and road bikes.
Wheels
The wheels are a big part of the reason why the Surly Troll handles the weight so well. This model comes with a pair of Surly ExtraTerrestrial 26 x 2.5-inch tires that can cover thousands of miles without the need for replacement.
Besides, the Troll bike is equipped with Shimano Deore M525 36h QR front and rear hubs. The model is fitted with Alex Adventurer 2 Tubeless Ready rims that hold the tires firmly in place.
Optionally, you can switch to the 26 x 3-inch tires, but you should keep in mind that they're not always durable and that finding these tires outside of the United States can be difficult.
The factory tires adjust easily to different types of terrains, which enables you to ride this bike on a muddy trail or through your neighborhood with the same level of ease. Go through our guide to the best mountain bike tires that will provide you with the support you need on all types of terrains.
Customization options
Most parts of the Surly Troll bike are replaceable, and you can upgrade its seat, fork, or any other of the bike's components. The customization process can be complicated if you're not familiar with the bike's technical details and compatible parts you can use to upgrade it.
Specialized bike shops offer the service of upgrading different Surly's models, so if you want to replace one or more models on this bike, you should get in touch with a local bike shop that provides this service.
However, you should keep in mind that modifying the Surly Troll will void its warranty, as the manufacturer doesn't cover the damages produced by incorrect assembly. Some cyclists choose to replace the built-in tires with the tires that have the maximum width this bike can support.
Check out our guide to finding the best wheels for a road bike if you're considering upgrading the Surly Troll's tires.
Comfort level
This Surly's model doesn't have a suspension system, so the bike doesn't absorb shocks too well. Despite this fact, the Troll model is still comfortable to ride unless you intend to use it on a bumpy trail.
You can change the bike's seat post and install the one equipped with a suspension system if you're frequently riding through rough terrains. Upgrading the Velo Lock-On grip to a model that features a shock-absorbing grip system might improve the bike's comfort level.
Also, it is essential to choose the correct size to increase the bike's level of comfort and avoid having to lean over too much to reach the handlebar. Read our guide to the best beginner road bikes, in case this touring bike doesn't meet your expectations.
Price and warranty
The manufacturer offers the Troll model for $1755, but its actual price depends on the retailer. You can't purchase this bike through the brand's website, although you can go to the Where to Buy page to locate a Surly dealer closest to your current location.
The Troll bike used to be available in stores on all continents, and in the past, locating the retailer that can help you get this touring bike wasn't tricky. However, the manufacturer recently discontinued this model, which affected its availability.
Surly offers a three-year limited warranty for all of its models, and the Troll model isn't an exception. Such a short warranty period might seem underwhelming considering the bike's steep price.
Besides, the warranty is only applicable for the replacement or repair of a part that has broken down, and you won't be able to get a new bike if you get in an accident. Go through our guide to the best mountain bikes under $1000 if the price of the Surly Troll doesn't fit your budget.
The pros of the Surly Troll bike
Excellent load management
You can carry more than 60lbs of weight with you on the Surly Troll bike without experiencing balancing issues. Besides, this bike features several cargo rack and trailer attachments that enable you to arrange your gear as you see fit.
All-terrain tires
The Surly ExtraTerrestrial 26 x 2.5-inch tires can cover thousands of miles without going flat. They perform equally well on smooth city roads and bumpy dirt roads, making this bike an ideal solution for bikepacking.
Durable and sturdy frame
The bike's steel 4310 Chromoly frame resists impacts well, and it is rigid enough to support the weight you put on it. The frame is TIG welded, and it has an electrophoretic deposition coating that makes it corrosion resistant.
Available in different sizes
The manufacturer lets you choose between four different sizes to pick the one that feels the most comfortable. The dimensions for each size are available on Surly's website, and you can check the specifications of each model effortlessly.
The cons of the Surly Troll bike
The manufacturer discontinued the Troll model
Although it gained almost a cult status among bikepackers in less than a decade, Surly announced that the Troll model, along with several others, will be discontinued.
This bike is still available on the manufacturer's website, and it is currently unclear if Surly plans to resume the production of the Troll model at a later point.
No suspension system
This touring bike doesn't have a built-in suspension system, so it might be uncomfortable for cyclists who aren't used to riding bikes without a suspension system. However, few simple updates can make this bike much more comfortable.
The best alternatives to the Surly Troll bike
Finding the Surly Troll bike in your local bike shop might turn out to be quite a feat, given the fact that the manufacturer announced that it is discontinuing this model a while back.
Luckily, there are plenty of touring bikes on the market that have similar performance capabilities to the Surly Troll bike. We've shortlisted several best alternatives to this touring bike, so here's what they can offer.
Bearclaw Thunderhawk
Unlike most touring bikes, the Bearclaw Thunderhawk doesn't have a steel frame. Instead, the bike is equipped with a 3AL-2.5V double-butted titanium frame that is both lightweight and extremely durable.
It also features a BBCo RAMHORN gravel fork and Cane Creek Hellbender headset that make steering the bike easy. It is worth adding that the manufacturer offers three different versions of this model and that exact features depend on the model.
Opting for a fully equipped Thunderhawk can be expensive, but you can get just the frame if you're searching for a more affordable option.
Giant Toughroad SLR1
The vintage look of the Giant Toughroad SLR1 makes it a stylish option for cyclists in need of a bike they can ride to work. The bike's lightweight ALUXX SLR-grade aluminum frame and a composite fork enable it to handle weight well.
This model comes with front and back rack mounts that have sufficient cargo capacity to store enough gear and supplies for several days. The seatpost and the saddle are equipped with the D-Fuse technology that dampens the vibrations the bike produces.
The impressive specifications of the Bombtrack Beyond 1 make it one of your best options if you need a touring bike that is designed to cover long distances. The bike's steel 4310 double-butted crmo frame is similar to the Surly Troll's frame, and it is difficult to say which one is more durable.
The Beyond 1 ships with the Bombshell Beyond travel bar handlebar and has 4310 double-butted crmo fork blades. Moreover, this Bombtrack's model features numerous built-in rack attachments so that you can carry a lot of gear with you while riding a long track.
Frequently asked questions about the Surly Troll bike
Question: Can I get a Surly Troll geometry?
Answer: Although purchasing just the frame is possible, the manufacturer doesn't offer customization options. Hence, you can't get a geometry that is tailored to your requirements.
Question: Do 29-inch wheels fit on a Surly Troll bike?
Answer: Yes, they do, but installing them will affect the frame's ride characteristic and make the bike less stable. Also, installing brakes on such tall wheels might be difficult, so that's also a factor you need to consider before you decide to put 29-inch wheels on a Surly Troll bike.
Question: Is the Surly Troll bike discontinued permanently?
Answer: It seems so. The brand hasn't indicated that the Troll model will be back in production since it announced that it is discontinuing the bike.
Question: How fast can the Surly Troll bike go?
Answer: The Surly Troll isn't a fast bike, and it can't compete in that category with cyclocross and similar off-road bikes. However, it can still develop speeds up to 15mph if it isn't carrying too much load.
Our verdict: Who should get the Surly Troll bike?
Covering hundreds of miles on a bike while exploring trails on different continents is a dream come true for anyone passionate about cycling.
The Surly Troll bike used to be one of the best bikes on the market you could use for touring purposes because of its ability to handle heavy loads while maintaining a perfect balance.
However, the Surly brand announced that it no longer intends to produce this model, although the Troll bike still wasn't removed from the website. That's why you should hurry up to check with local dealers if you can still lay your hands on this bike.
You should consider options like the Giant Toughroad SLR1 or the Bombtrack Beyond 1 if the retailers in your state no longer include the Surly Troll touring bike in their offers.
Was this Surly Troll bike review helpful? Let us know in the comments or continue reading our guide to the best carbon fiber road bikes if you're searching for a light and fast bike.