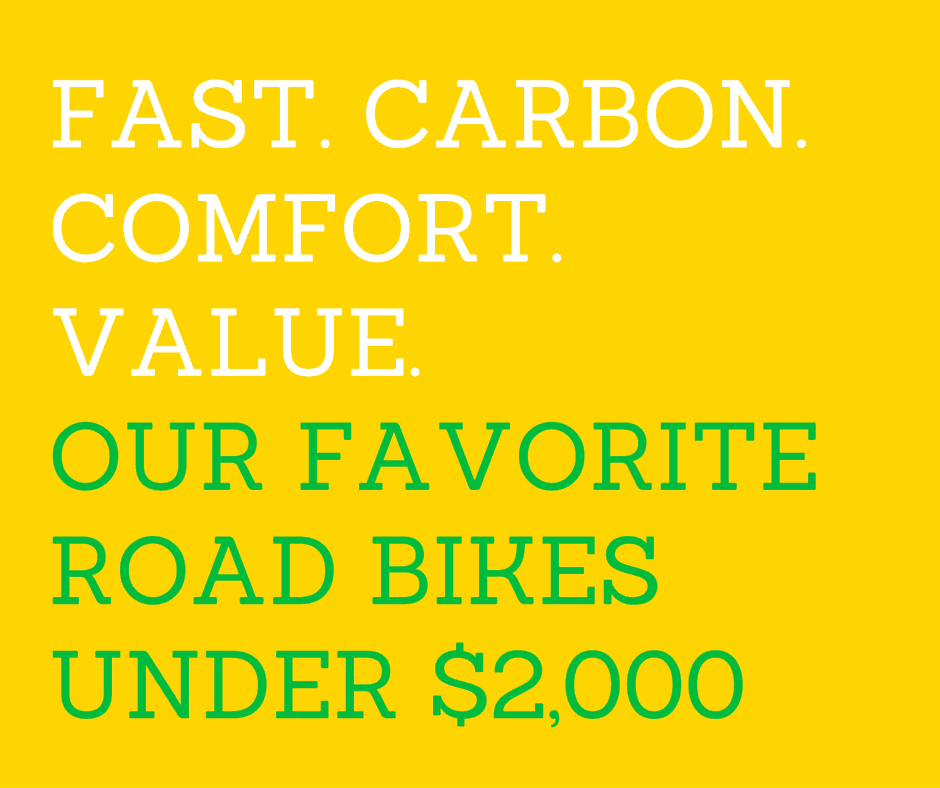 Last updated: 10/16/17
If you're looking for an upgrade or are ready to get serious about investing in a road bike, these top road bikes under $2,000 are a great place to start. This price point hits the sweet spot between entry level road bikes and more serious racing machines.
Drop 2k and you'll have the pleasure of riding full carbon fiber. You'll get a taste of a lighter bike that's more speed and performance oriented. These tend to be solid all-day rides or decent entry level race bikes.